NBA: Every Team's Best Starting Five in History
There are a few things in the sports world that are basically set in stone. The NFL Rookie of the Year winners who struggled later and the records that will never be broken aren't going to change much. Things are different when it comes to the NBA. Picking the greatest player for every franchise is tough, and now we're upping the ante. We're choosing the best starting lineup for every franchise by hopping across eras and picking players who wore the uniform at one time or another.
A couple of notes before we tip off. A player can show up only once, so you're not going to see Kareem Abdul-Jabbar, Charles Barkley, or Shaquille O'Neal appear multiple times. Also, we're going with a traditional lineup with two guards, two forwards, and one center.
1. Atlanta Hawks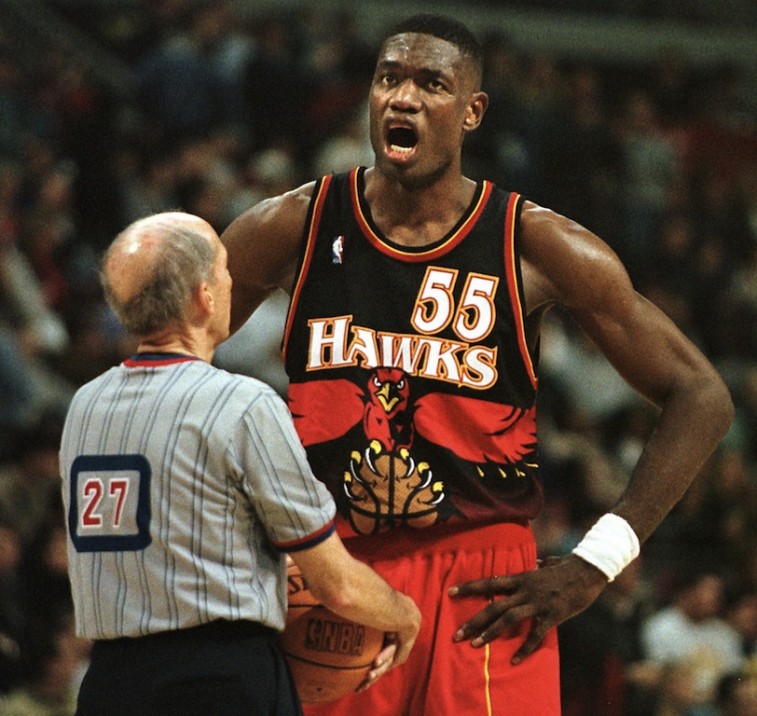 PG: Lenny Wilkens
SG: Lou Hudson
SF: Dominque Wilkins
PF: Bob Pettit
C: Dikembe Mutombo
Hall of Famers Pettit (career averages of 26.4 points and 16.2 rebounds per game), Wilkens (nine-time All-Star), and Wilkins (All-NBA seven times) are obvious choices.
Hudson spent 11 seasons with the Hawks and averaged more than 21 points per game in seven straight campaigns. Mutombo gets the nod at center over Al Horford. Mutombo was named Defensive Player of the Year four times, including 1996-97 and 1997-98 in Atlanta.
Next: We leave several Hall of Fame players on the bench.
2. Boston Celtics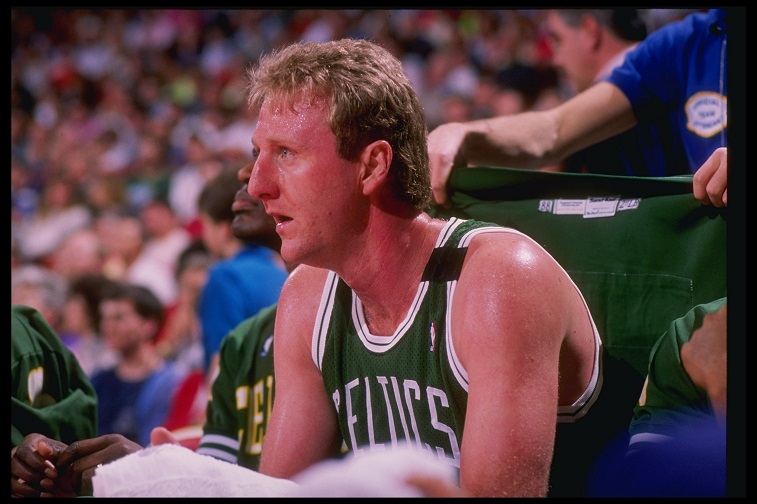 PG: Bob Cousy
SG: John Havlicek
SF: Larry Bird
PF: Paul Pierce
C: Bill Russell
Leaving Kevin McHale, Dennis Johnson, Dave Cowens, and Robert Parish out of the starting five was tough, but the Celtics have one of the best starting lineups without them. Our roster and the list of the greatest Celtics of all time completely overlap.
Cousy, Havlicek, Bird, and Russell are some of the best players in NBA history. They're all Hall of Fame members, and Pierce is likely to join them soon after posting 19.7 points per game and winning Finals MVP during a 19-year career.
Next: We feel really good about two positions.
3. Brooklyn Nets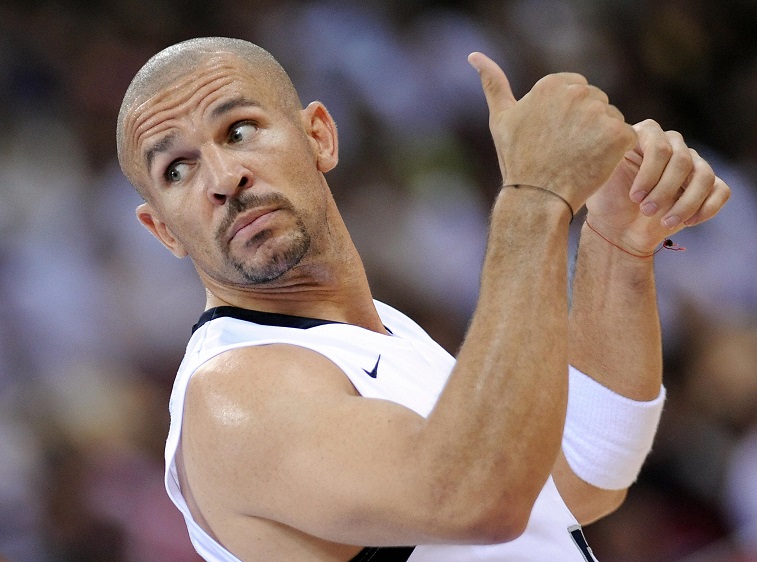 PG: Jason Kidd
SG: Otis Birdsong
SF: Richard Jefferson
PF: Buck Williams
C: Brook Lopez
Williams was a three-time All-Star during his eight seasons with the Nets, so he definitely makes the starting five. Even though Kidd bounced around the NBA during his career, some of his best seasons happened with the Nets.
Birdsong played the majority of his career with the Nets, and he averaged double figures in all but one season with the team. The tough call was leaving Derrick Coleman off the roster, but Jefferson, Williams, and Lopez stand in his way.
Next: We go with a small lineup for our next team.
4. Charlotte Hornets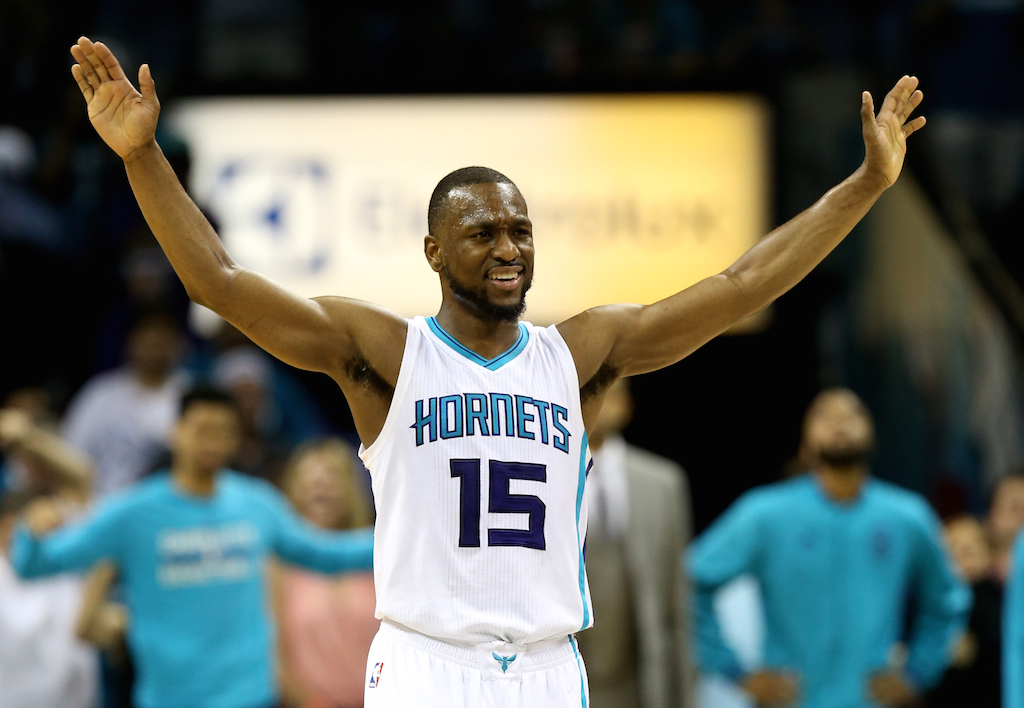 PG: Muggsy Bogues
SG: Kemba Walker
SF: Dell Curry
PF: Larry Johnson
C: Gerald Wallace
We had to do some finagling and settled on a smaller group to get the Hornets' best starting quintet. Wallace is an undersized center at 6-foot7, but we think he brings more to the table than Emeka Okafor.
Other than that, it was easy to slot Bogues, Walker, Curry, who shot better than 45% from the field in eight of his 10 seasons in Charlotte, and Johnson, the 1992 Rookie of the Year, into the starting five.
Next: We can see this lineup winning multiple titles.
5. Chicago Bulls
PG: Derrick Rose
SG: Michael Jordan
SF: Scottie Pippen
PF: Bob Love
C: Artis Gilmore
There are a lot of great players among the every NBA team's best starting lineup, but we think the Bulls' quintet would compete for a title. Having the youngest MVP in league history (Rose) running point alongside two of the greatest players ever (Jordan and Pippen) is just part of it.
Hall of Famer Gilmore averaged a double-double in six seasons with the Bulls, and the team retired Love's jersey number. Jerry Sloan doesn't make the cut is because the team's two greatest players — Jordan and Pippen — block him.
Next: Quietly one of the best starting lineups on the list.
6. Cleveland Cavaliers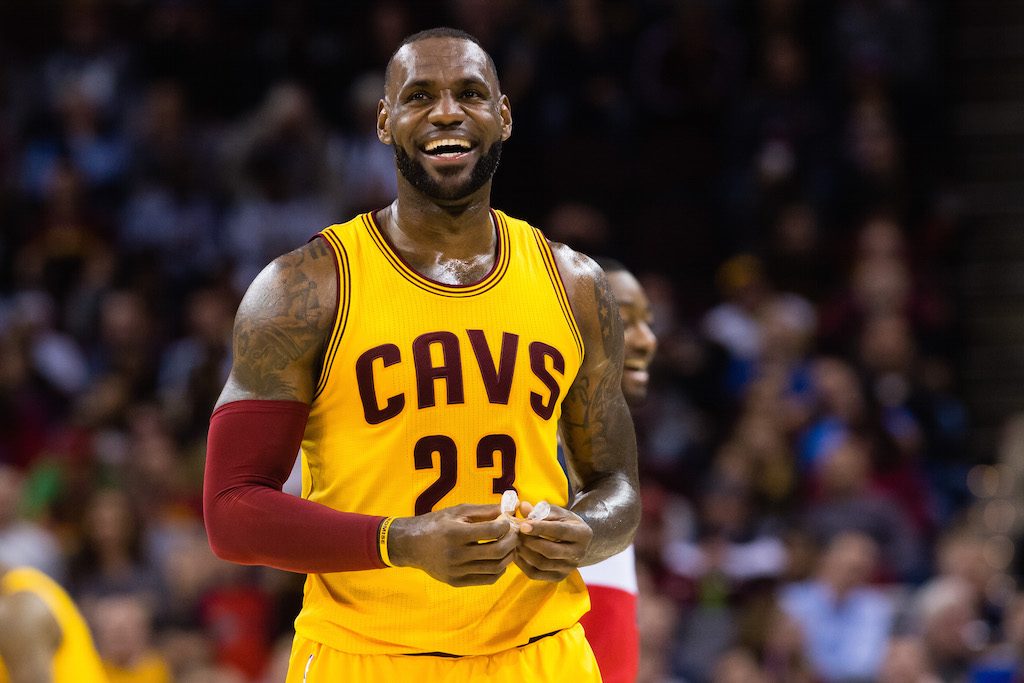 PG: Mark Price
SG: Kyrie Irving
SF: LeBron James
PF: Larry Nance
C: Brad Daugherty
James, one of the highest-paid NBA players and the man who led the Cavs to their only title, is the centerpiece, but the team quietly has one of the best starting lineups of any squad on the list.
Irving edges Austin Carr at shooting guard thanks to stronger shooting percentages. Nance and Daugherty form a solid inside tandem, and four-time All-NBA player Price is a quality point guard option.
Next: Two obvious choices.
7. Dallas Mavericks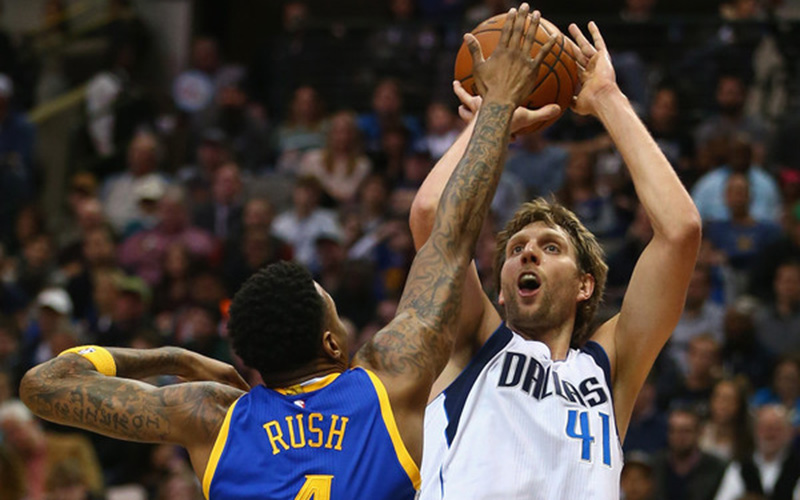 PG: Derek Harper
SG: Rolando Blackmon
SF: Mark Aguirre
PF: Dirk Nowitzki
C: Sam Perkins
Nowitzki and Aguirre, the latter of whom was much better in Dallas than Detroit, are obvious choices for the Mavericks. We already penciled Jason Kidd at point guard for the Nets, but Harper is a quality choice.
Blackmon, a four-time All-Star with his jersey retired by the team, edges Michael Finley to be the shooting guard. Perkins was on the NBA All-Rookie team with the Mavs in 1984-85.
Next: Three Hall of Fame players in a quality lineup.
8. Denver Nuggets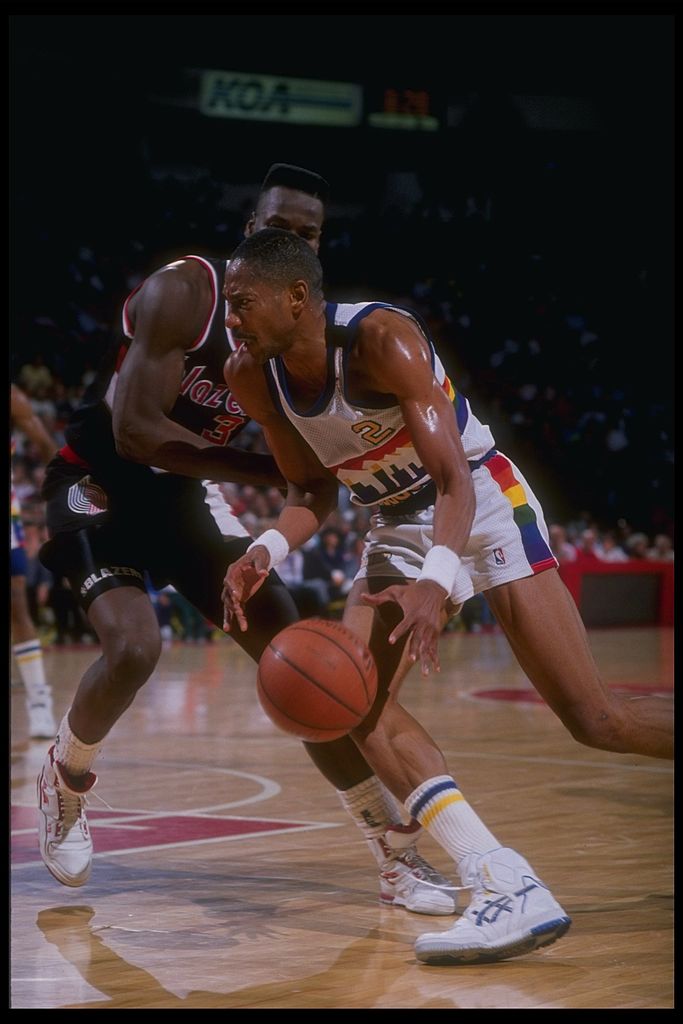 PG: Fat Lever
SG: David Thompson
SF: Alex English
PF: Carmelo Anthony
C: Dan Issel
Lever, Thompson, English, and Issel all have their Nuggets jerseys retired; the latter three are all in the Hall of Fame. Lever averaged more than 12 points and seven assists per game with Denver from 1984-85 to 1988-89, so he's a solid point guard. Diehard fans may not like seeing Anthony make the cut, but the fact is he was a standout star for seven-and-a-half seasons.
Next: We have to leave some good players on the bench.
9. Detroit Pistons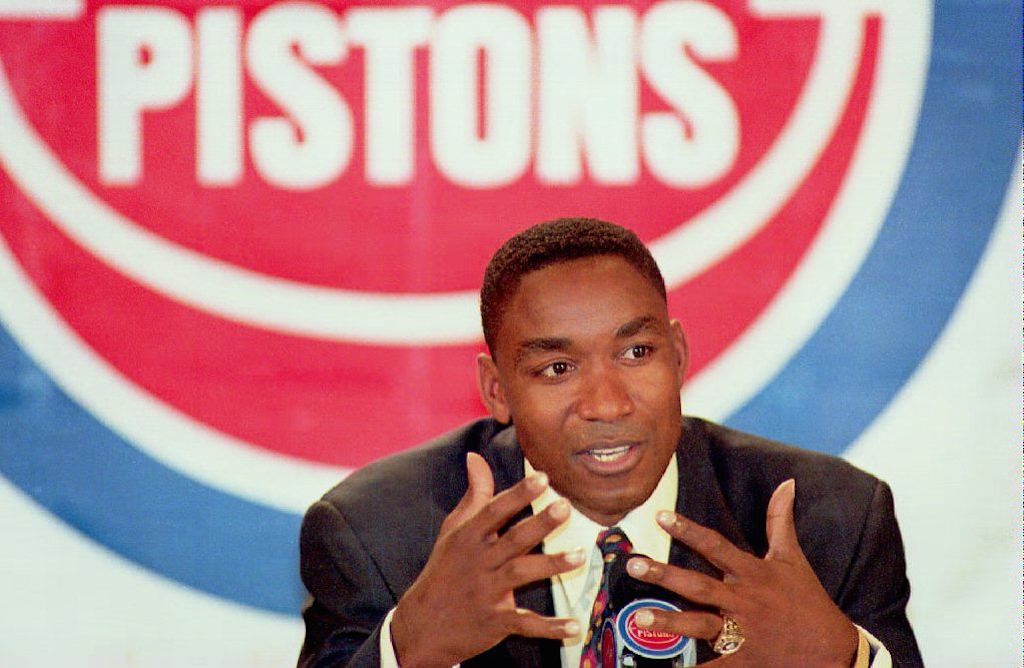 PG: Isiah Thomas
SG: Joe Dumars
SF: Grant Hill
PF: Bob Lanier
C: Bill Laimbeer
Among Detroit's starting five, only Laimbeer isn't in the Hall of Fame. We had to leave some excellent players, such as Richard Hamilton, Ben Wallace, and Dennis Rodman, to the side.
Chauncey Billups had some of his best seasons in Detroit, including being Finals MVP in 2004, but Thomas and Dumars are two all-time greats that play the same positions.
Next: The best starting lineup resembles the current team.
10. Golden State Warriors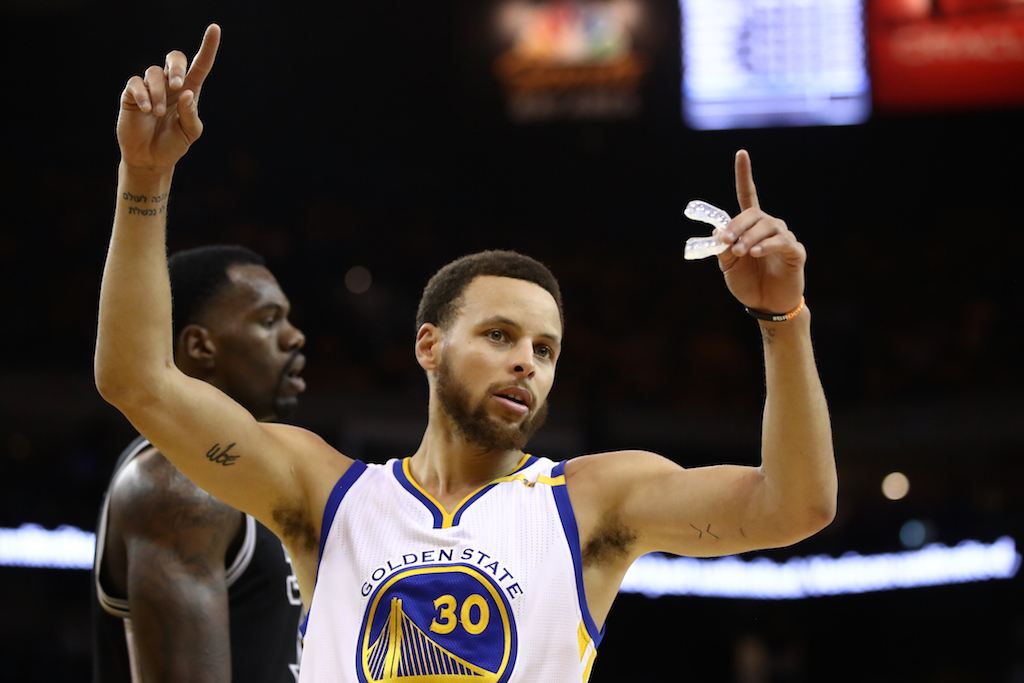 PG: Stephen Curry
SG: Klay Thompson
SF: Rick Barry
PF: Paul Arizin
C: Wilt Chamberlain
With Curry and Thompson at the two guard spots, the Warriors' all-time starting lineup has some 21st-century flavor. Chamberlain began his career with the franchise and posted five consecutive seasons with averages of more than 30 points and 23 rebounds per game, including 50.4 points and 25.7 rebounds in 1961-62.
Arizin was a solid small forward in his day, but he plays power forward for our team. Even though Chris Mullin is a Hall of Famer, Barry is our nod to be the starting small forward.
Next: We right a wrong from earlier on our list.
11. Houston Rockets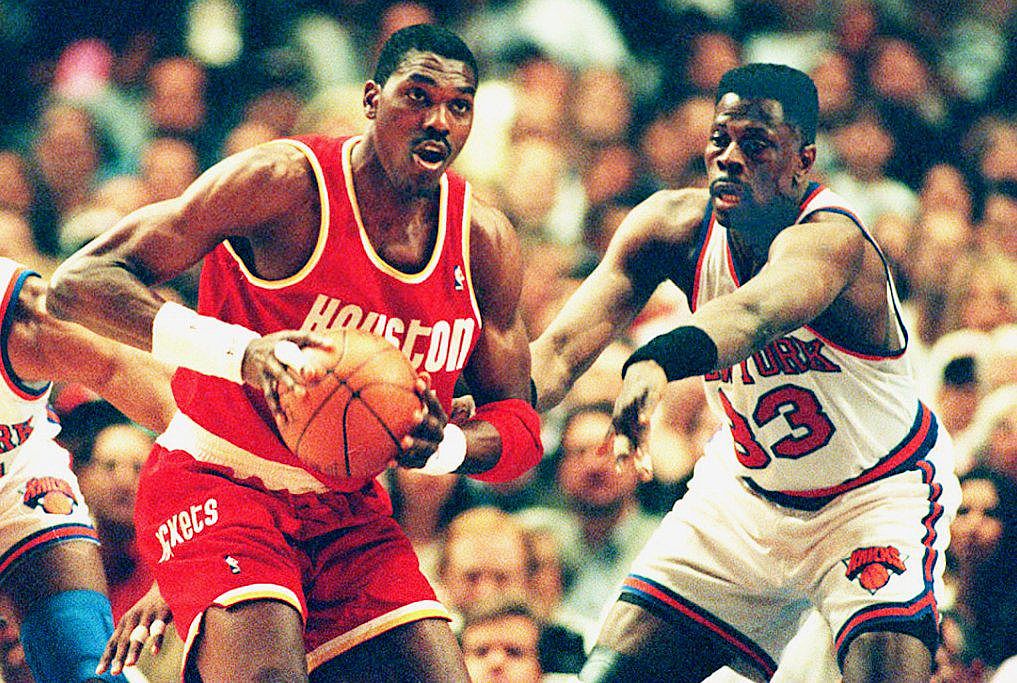 PG: Calvin Murphy
SG: James Harden
SF: Tracy McGrady
PF: Moses Malone
C: Hakeem Olajuwon
Murphy, Olajuwon, and Malone are all Hall of Fame players who would make almost any list of the best starting lineups in NBA history. We didn't put Malone with the Hawks, so we right our wrong and put his career double-double numbers with the Rockets. He was a two-time league MVP with Houston.
McGrady, also in the Hall of Fame, could have slotted in with a couple of other teams, but the five-and-a-half years he spent in Houston was his longest tenure in the NBA. Even though Harden might be one of the most overrated players in the NBA, he's still one of the best Rockets ever.
Next: Some tough choices.
12. Indiana Pacers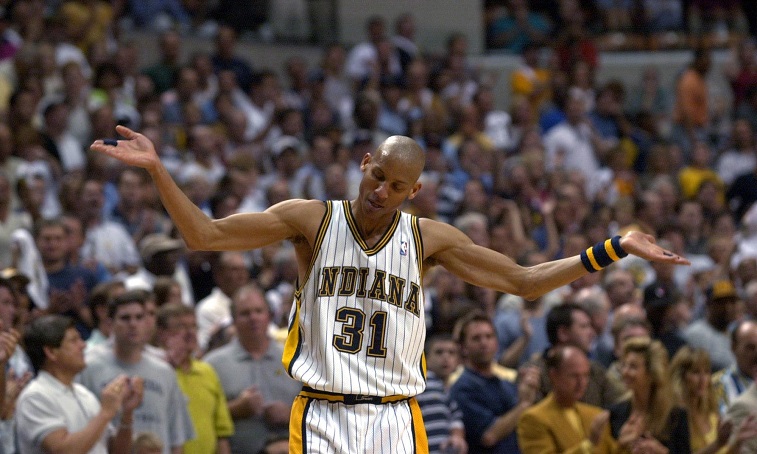 PG: Vern Fleming
SG: Reggie Miller
SF: Danny Granger
PF: Dale Davis
C: Rik Smits
We have to make some tough choices regarding the Pacers ultimate lineup, especially with the bigs. We had to omit Jermaine O'Neal and Hall of Famer Mel Lewis to make room for Dale Davis and Rik Smits at power forward and center, respectively.
Lewis (Hall of Fame, 47.1% career shooting, 88.8% free throw shooting), is a no-brainer, and we think Granger is more of Pacer legend than Paul George. Fleming spent almost his whole career with Indiana and averaged 11.7 points and 4.9 assists per game as a Pacer.
Next: A sold starting five despite this franchise's woes.
13. Los Angeles Clippers
PG: Chris Paul
SG: Ron Harper
SF: Danny Manning
PF: Elton Brand
C: Bob McAdoo
Even though the Clippers are the Cleveland Browns of the NBA (a moribund franchise that never seems to get it right), they have one of the best starting lineups on our list. We have to leave off Blake Griffin to make room for Brand, who has to slide from center to power forward to make room for Hall of Fame McAdoo. Some of Paul's best seasons happened in Los Angeles, so we put him at the point with Harper and Manning taking the other two starting spots.
Next: Only one tough decision for our next team.
14. Los Angeles Lakers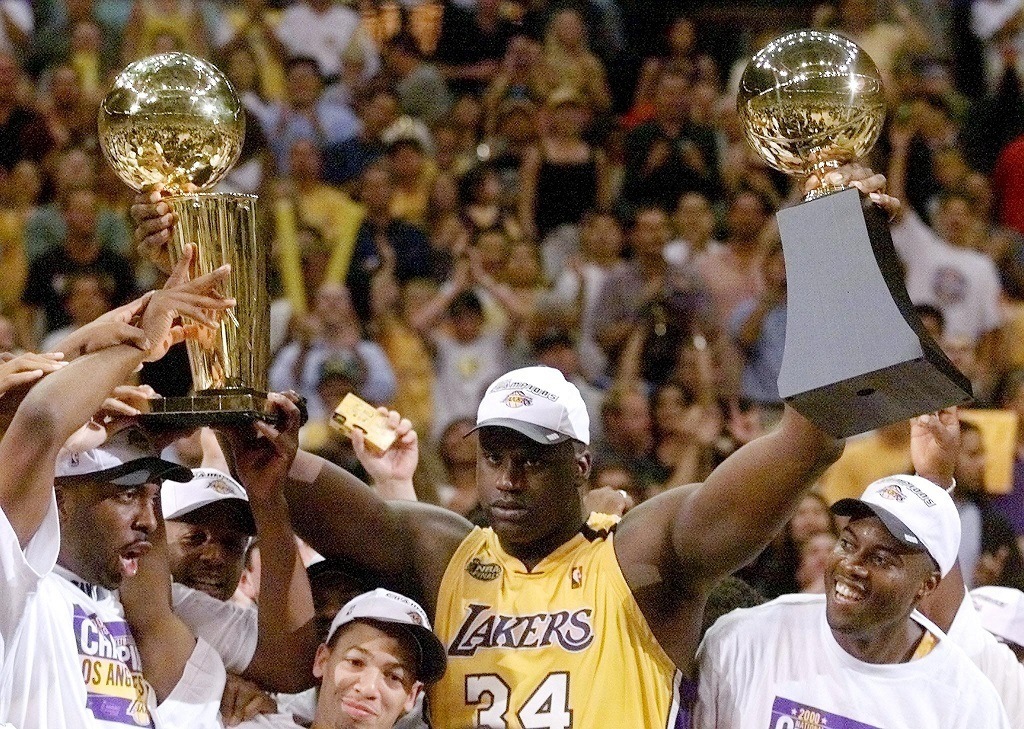 PG: Magic Johnson
SG: Jerry West
SF: Kobe Bryant
PF: Elgin Baylor
C: Shaquille O'Neal
Johnson, West, Bryant, and Baylor are obvious choices to start for the Lakers. All four spent their entire careers with the team. All four are Hall of Fame players (Bryant's not in yet, but he's all but guaranteed a spot).
The only tough decision was picking a starting center from the Lakers' long list of standout big men. Ultimately, O'Neal wins out over George Mikan, Pau Gasol, and Kareem Abdul-Jabbar after winning three straight titles (and three Finals MVP awards) in L.A.
Next: Some slim pickings for this franchise.
15. Memphis Grizzlies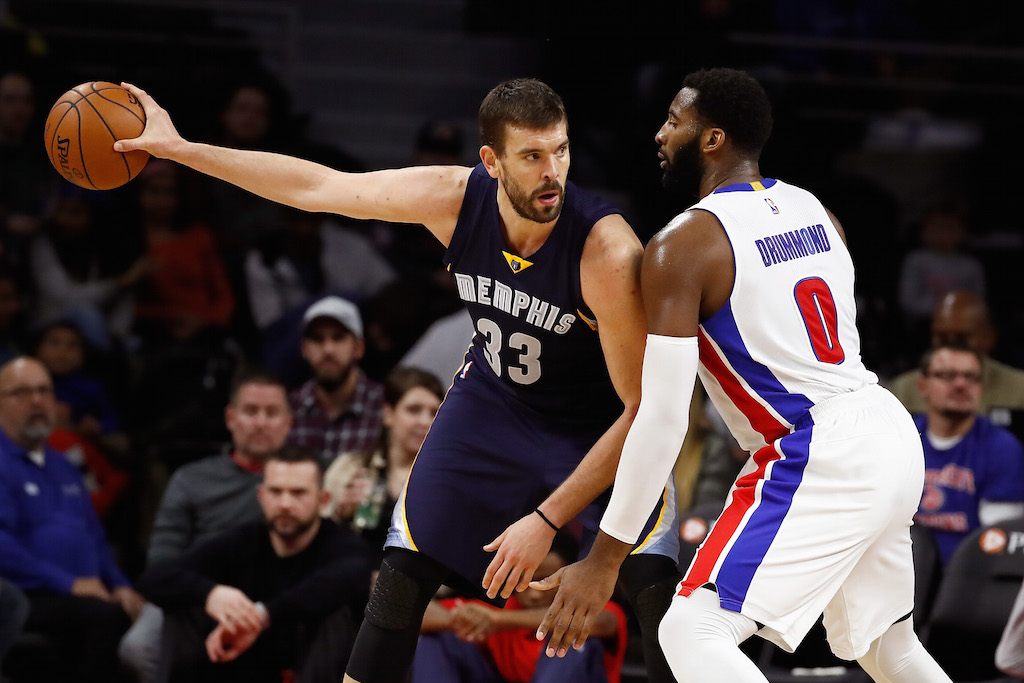 PG: Mike Conley
SG: Mike Miller
SF: Rudy Gay
PF: Zach Randolph
C: Marc Gasol
Since the organization has existed only since 1995, it's slim picking when conceiving the Grizzlies' best starting lineup. Conley and Gasol are with the team for the 2018-19 season, and Randolph is a recent departure. Miller and Gay bounced around the league, but both enjoyed some of their most successful seasons with the franchise.
Next: A franchise with a short history and a deep starting lineup.
16. Miami Heat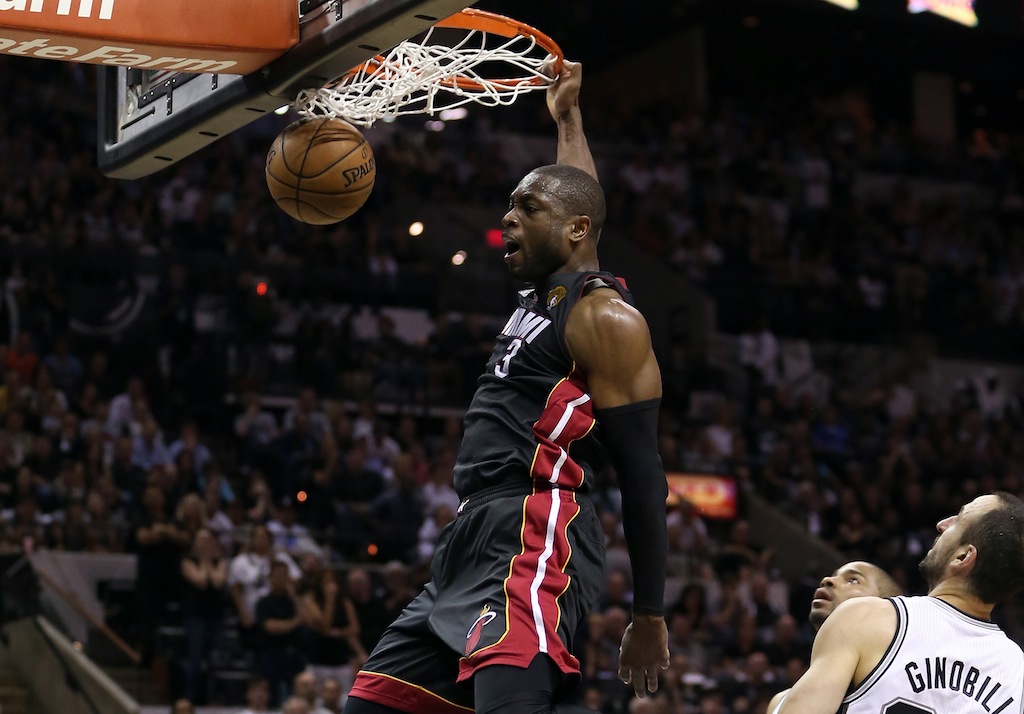 PG: Tim Hardaway
SG: Dwyane Wade
SF: Glen Rice
PF: Udonis Haslem
C: Alonzo Mourning
For a franchise with a shorter history than most, the Heat certainly has one of the best starting lineups of any team on our list. Mourning, a two-time Defensive Player of the Year, is already in the Hall of Fame, and Wade is sure to join him when he retires.
Rice spent the first six seasons of his career in Miami, including the 1994-95 season in which he averaged 22.3 points per game and shot 41% from 3-point range. Haslem was a lifelong Heat player, and some of Hardaway's best seasons happened in Miami.
Next: Get a look at this lineup.
17. Milwaukee Bucks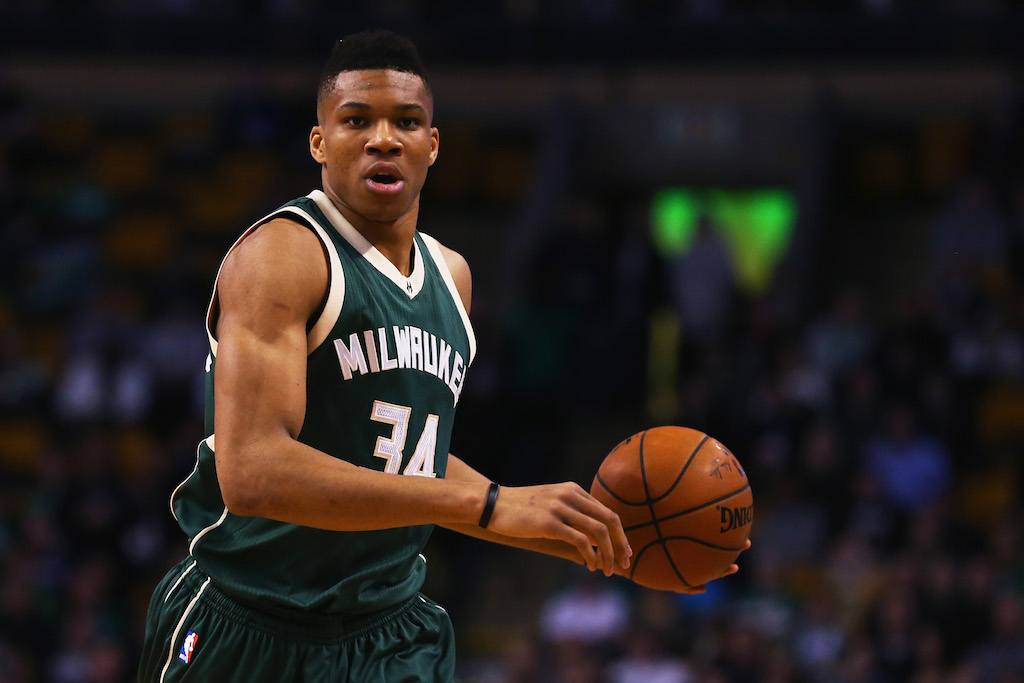 PG: Sidney Moncrief
SG: Ray Allen
SF: Michael Redd
PF: Giannis Antetokounmpo
C: Kareem Abdul-Jabbar
Yes, we know Abdul-Jabbar played more seasons with the Lakers, but we don't think it's out of place to have him suit up with the Bucks. After all, he was the 1970 Rookie of the Year, 1970-71 league MVP, and 1971 Finals MVP with the franchise as he led the team to its only title.
A frontcourt with Antetokounmpo and Abdul-Jabbar is enough to make basketball fans drool, and then we add even more flavor. Allen is a Hall of Famer, Redd had six consecutive seasons in Milwaukee where he averaged more than 21 points per game, and Sidney Moncrief is a five-time All-Star running the point.
You could also cast a pretty good movie with Abdul-Jabbar and Allen, who both have some of the best athlete movie roles of all time.
Next: This franchise's short history shows with the starting five.
18. Minnesota Timberwolves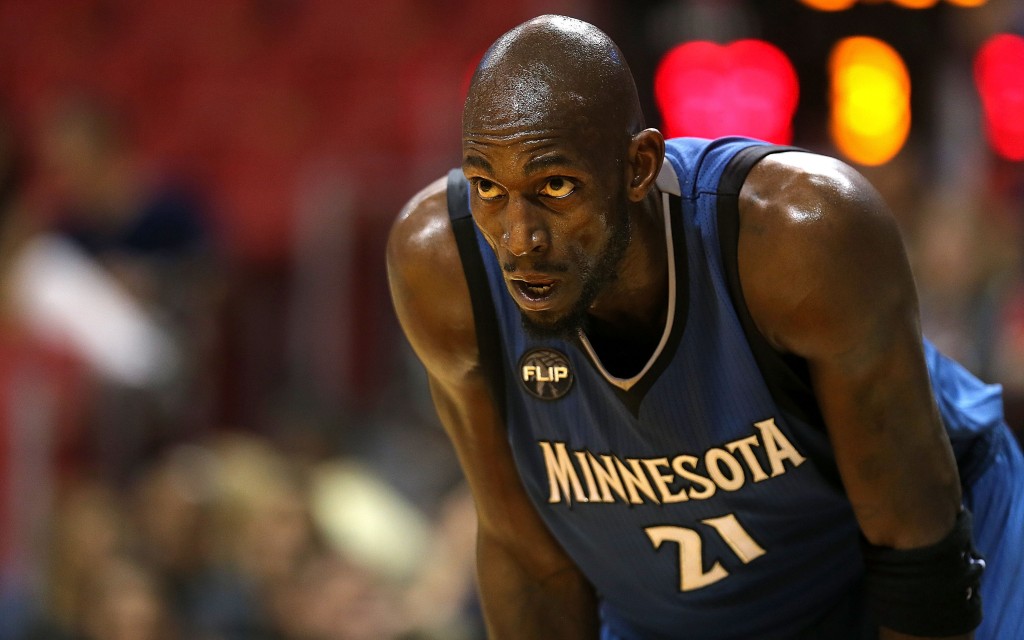 PG: Ricky Rubio
SG: Doug West
SF: Wally Szczerbiak
PF: Kevin Garnett
C: Kevin Love
The Timberwolves entered the league for the 1989-90 season, so their history isn't as rich as some other franchises. Their starting lineup shows it. Aside from Hall of Fame lock Garnett, the rest of the quintet has fringe stars on the floor.
West averaged double figures in scoring for four straight seasons in Minnesota, and Szczerbiak shot better than 50% from the field in four of his six full seasons with the Timberwolves. Rubio and Love aren't all-time greats, but they take the floor for the Timberwolves.
Next: One of the best players from Kentucky is the centerpiece for this lineup.
19. New Orleans Pelicans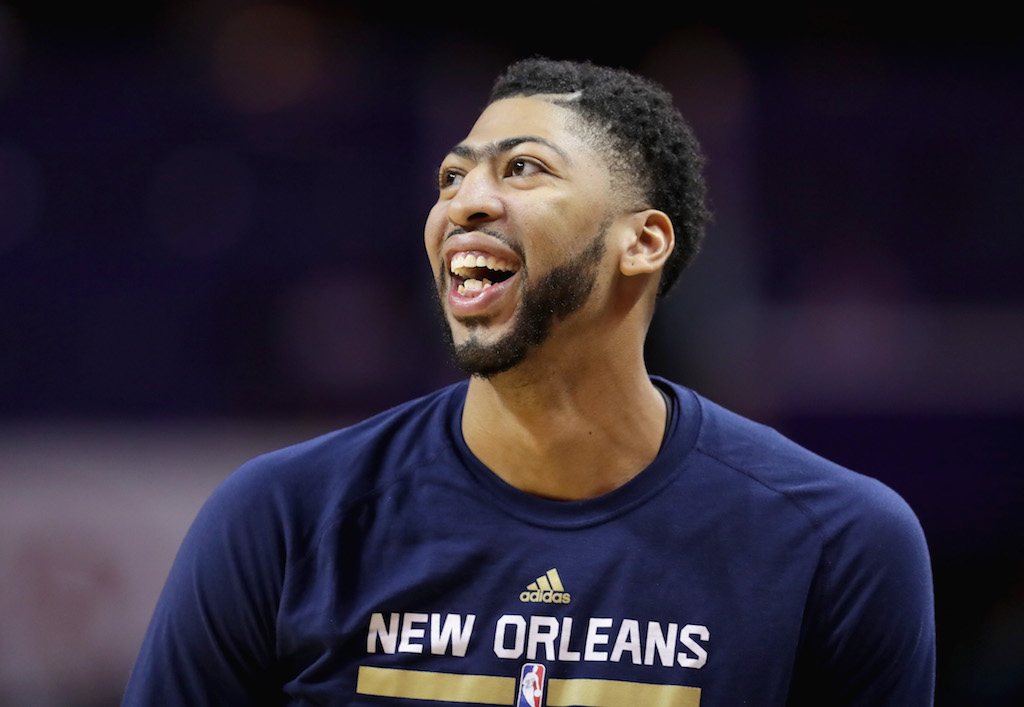 PG: Baron Davis
SG: Jrue Holiday
SF: Eric Gordon
PF: David West
C: Anthony Davis
Despite a history that dates to 2002, the Hornets have a strong starting lineup. The centerpiece is Anthony Davis, who is one of the best NBA players to come through Kentucky and one of the best New Orleans players ever. Baron Davis is a force at both ends of the floor with career averages of 16.1 points, 7.2 assists, and 1.8 steals per game.
We name Holiday the shooting guard over Gordon thanks to his superior 3-point shooting percentage. The underrated West, who averaged more than 18 points per game in five straight seasons in New Orleans, starts at the four.
Next: A lineup with players from multiple eras.
20. New York Knicks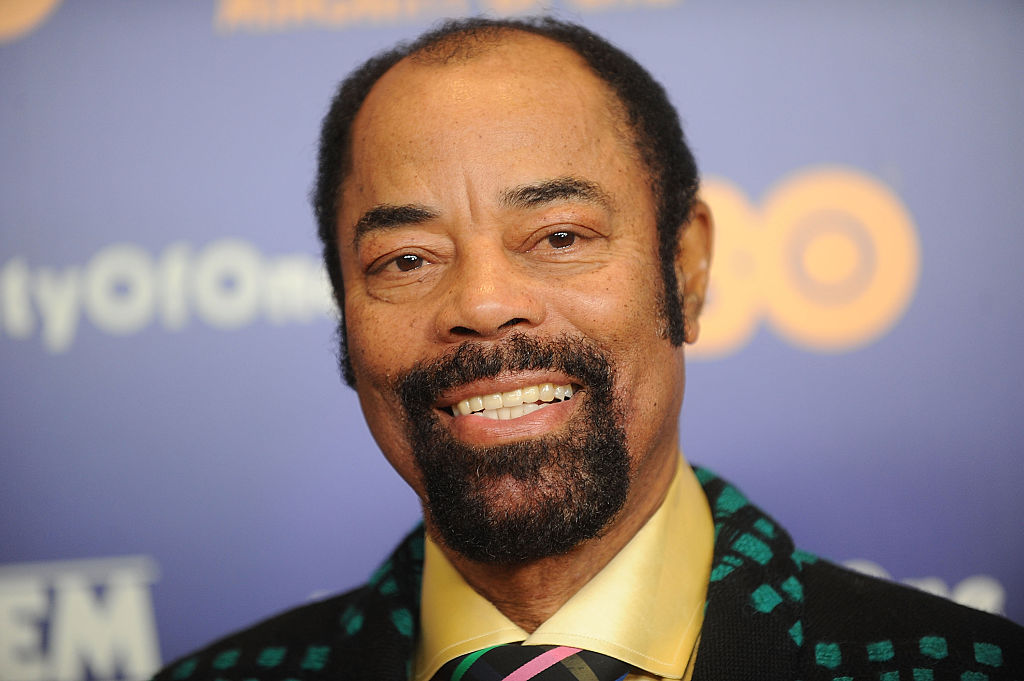 PG: Walt Frazier
SG: Allan Houston
SF: Harry Gallatin
PF: Willis Reed
C: Patrick Ewing
The Knicks' ultimate starting lineup includes players from almost every era in the franchise's history. Gallatin (late 1940s and early 50s), Reed (mid-1960s to mid-70s), Frazier (late 1960s to late 70s), and Ewing (mid-1980s to early 2000s) are all in the Hall of Fame. It won't be too much longer before Kristaps Porzingis supplants Willis Reed at the power forward spot and we shuffle the all-time starting five.
Next: We have to finagle this roster a bit to make it work.
21. Oklahoma City Thunder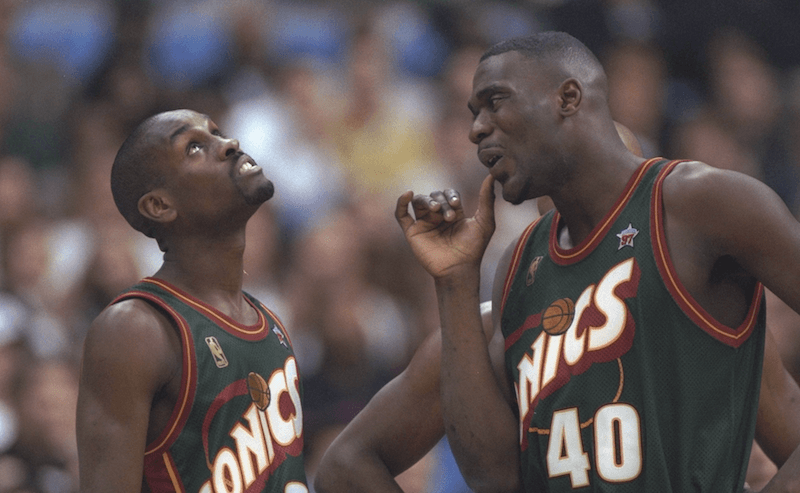 PG: Gary Payton
SG: Russell Westbrook
SF: Kevin Durant
PF: Shawn Kemp
C: Jack Sikma
We'll get this out of the way right off the bat: We know Westbrook plays the point, but so does Payton, and we can't leave a Hall of Famer like him on the bench. Even though Westbrook isn't a great shooter, we put him at SG since we can't possibly leave him on the sidelines.
Detlef Schrempf had several solid seasons with the franchise when it was in Seattle, but not enough to unseat Sikma at center. Durant was a seven-time All-Star and 2008 Rookie of the Year in Seattle before the team's move to Oklahoma (and before he went to Golden State), so we're putting him with his first NBA team. Kemp had six straight seasons with a double-double average while with the franchise.
Next: This could be one of the best starting lineups on our list.
22. Orlando Magic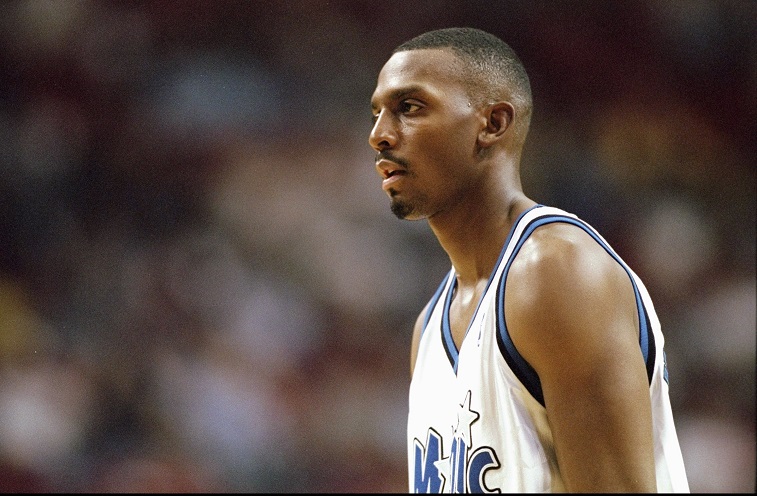 PG: Jameer Nelson
SG: Penny Hardaway
SF: Nick Anderson
PF: Horace Grant
C: Dwight Howard
Even without Shaquille O'Neal, the Magic has one of the best starting lineups of any franchise on our list.
Nelson and Hardaway, who was a four-time All-Star with the Magic, give the team two solid ball handlers. Anderson averaged 14 points or more in nine out of 11 seasons in Orlando, and Grant made his lone All-Star team while with the Magic.
Howard is one of the most hated NBA players ever, but he might be Orlando's all-time best player. He made six All-Star teams in eight seasons there, and he led the league in rebounding four times.
Next: One of the hardest decisions we had to make.
23. Philadelphia 76ers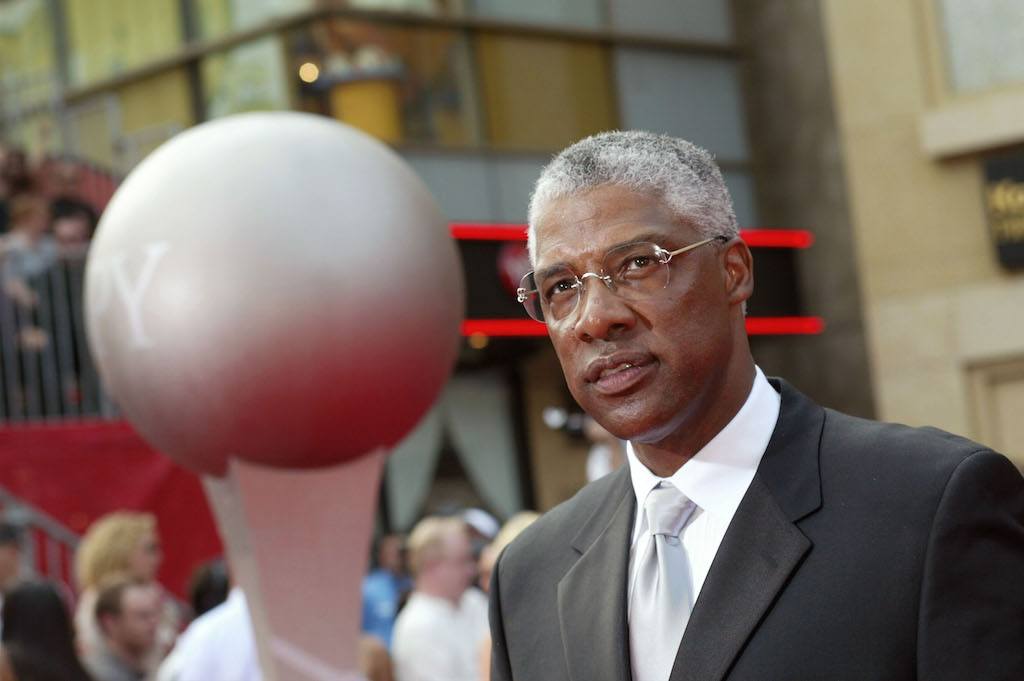 PG: Allen Iverson
SG: Maurice Cheeks
SF: Julius Erving
PF: Charles Barkley
C: Dolph Schayes
One of the toughest decisions we had to make was where to put Charles Barkley. He won an MVP award with Phoenix, but his longest tenure was in Philadelphia, so we put the Hall of Famer in a Sixers uniform.
Iverson, Cheeks, and Erving are obvious choices. Hall of Famer Schayes spent his entire career with Syracuse/Philadelphia and averaged a double-double while shooting 84.9% from the free-throw line.
Next: We rely on one era for most of the starting lineup.
24. Phoenix Suns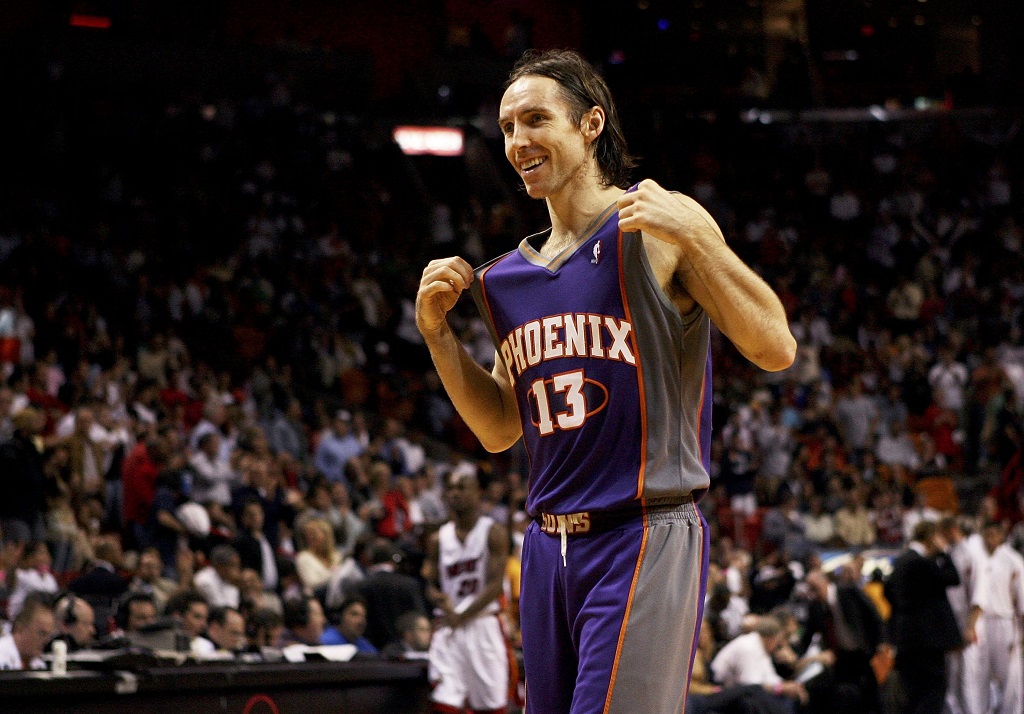 PG: Steve Nash
SG: Kevin Johnson
SF: Walter Davis
PF: Shawn Marion
C: Amar'e Stoudamire
The Suns teams from the first decade of the 21st century, with Nash, Marion, and Stoudemire as the backbone, comprise 60% of this starting lineup.
Hall of Famer Nash led the league in assists five times in eight seasons in Phoenix. Marion and Stoudemire made seven All-NBA teams between them. Davis was a scoring machine during his time in the league, and he averaged 20 or more points per game in six of 11 seasons in Phoenix. We're guessing natural point guard Johnson wouldn't mind sliding over to shooting guard on a team with this much firepower.
Next: Two no-brainers for our next team.
25. Portland Trail Blazers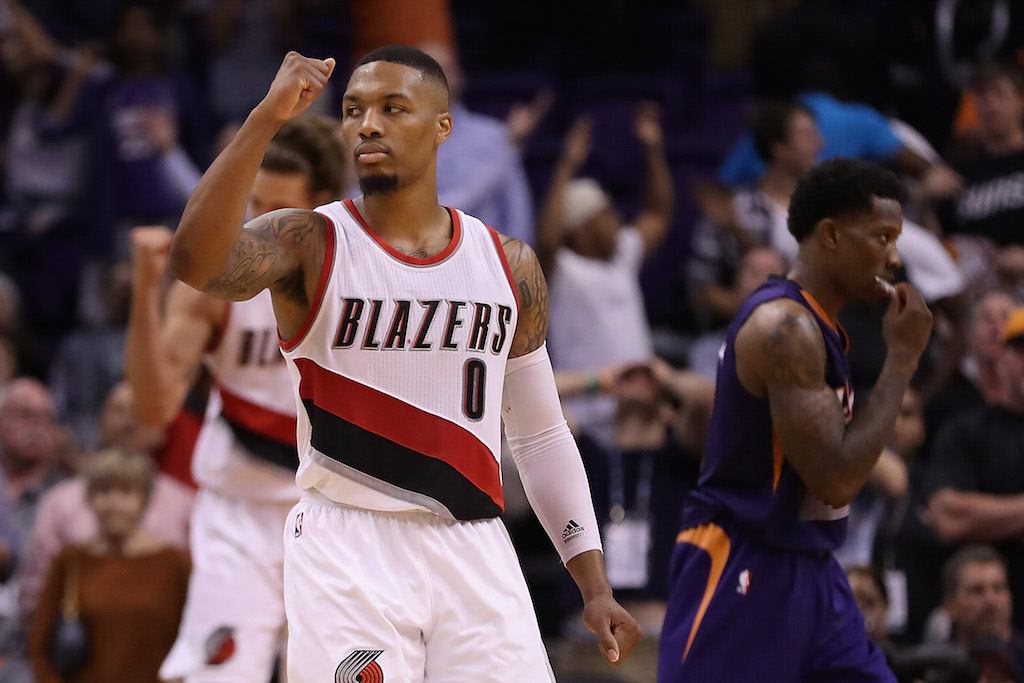 PG: Damian Lillard
SG: Clyde Drexler
SF: Mychal Thompson
PF: LaMarcus Aldridge
C: Bill Walton
When it comes to making the Blazers all-time starting five, Hall of Famers Drexler and Walton are no-brainers. Lillard joined the franchise out of college in 2012, and while his career isn't complete, he won the Rookie of the Year award and made three All-Star teams in his first six seasons.
Four of Aldridge's six All-Star appearances through 2018 came with Portland, including back-to-back seasons averaging a double-double. Thompson won two titles with the Lakers, but his most productive seasons happened with the Blazers.
Next: A solid starting lineup for a woebegone franchise.
26. Sacramento Kings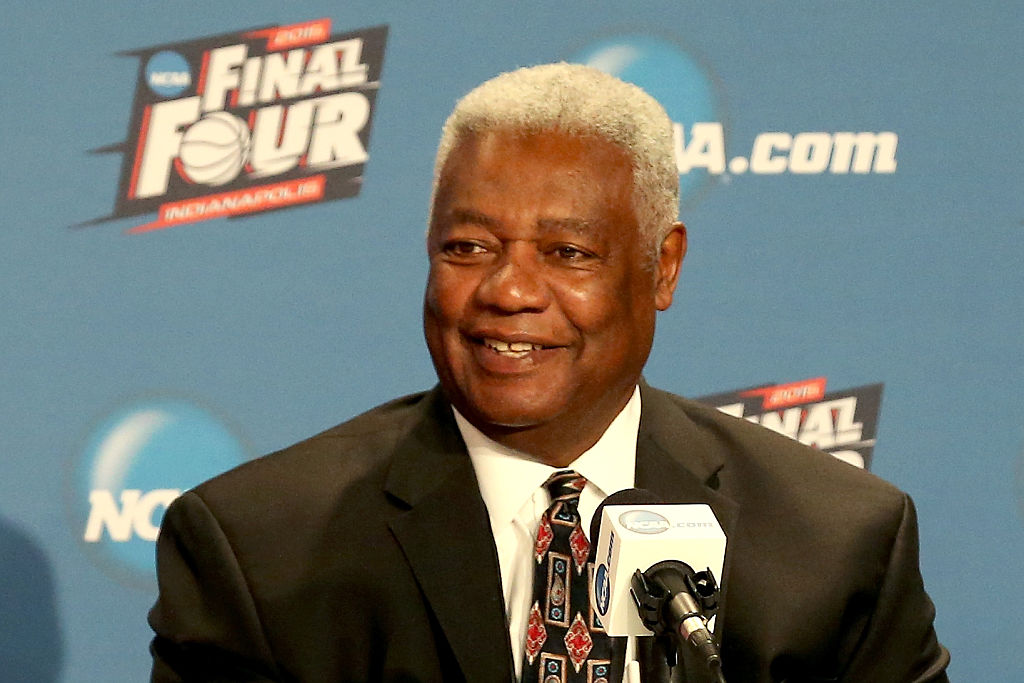 PG: Tiny Archibald
SG: Oscar Robertson
SF: Peja Stojakovic
PF: Chris Webber
C: Jerry Lucas
The Kings' history is littered with losing records and playoff heartbreak, but it's all-time starting five would put up a fight with any other.
Even though Robertson is one of the greatest point guards ever, we're putting his career 48.5 shooting percentage at shooting guard and putting fellow Hall of Famer Archibald at the point. Lucas averaged a double-double every season he played for the franchise, including consecutive 20-20 seasons in points and rebounds.
Stojakovic and Webber powered the teams that made a series of deep playoff runs in the early 21st century. It was tough leaving Hall of Famer Mitch Richmond on the bench, but there's no room for him in a backcourt featuring Archibald and Robertson.
Next: Most of our quintet comes from one era.
27. San Antonio Spurs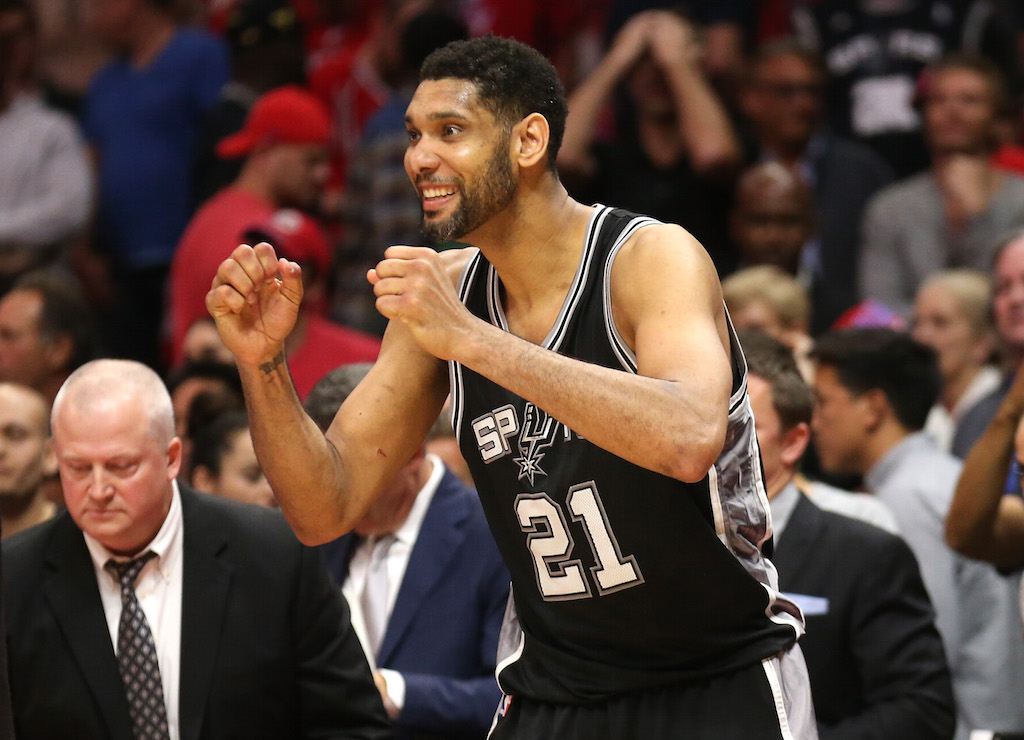 PG: Tony Parker
SG: Manu Ginobili
SF: George Gervin
PF: Tim Duncan
C: David Robinson
Choosing the Spurs' ideal all-time starting lineup is as easy as looking back to their 2002-03 title team. That squad featured Hall of Famer Robinson, future HOF locks Duncan and Parker, and ultimate glue guy Ginobili. All of them have career double-figure scoring averages.
Gervin spent his best years in a Spurs uniform, including when he led the league in scoring in four of five seasons between 1977-78 and 1981-82.
Next: The frontcourt is a little lacking.
28. Toronto Raptors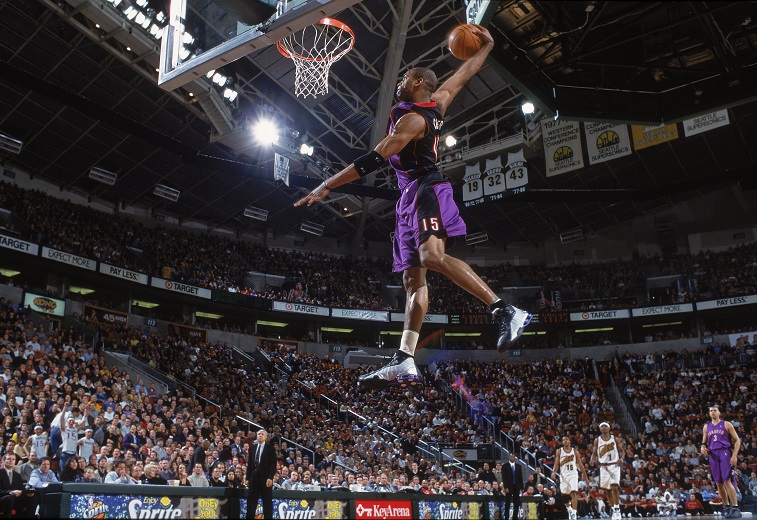 PG: Kyle Lowry
SG: DeMar DeRozan
SF: Vince Carter
PF: Chris Bosh
C: Jonas Valanciunas
Toronto's all-time lineup is a little bit lacking in the frontcourt, especially at center, but it's strong elsewhere. Carter was the 1998-99 Rookie of the Year with Toronto, and he averaged 20 or more points per game in the following five seasons there. DeRozan and Lowry formed the core that got Toronto to the postseason every year between 2014 and 2018, and Bosh spent more time with Toronto (seven seasons) than he did with Miami (six).
Valanciunas is the weak link, but after coming into the league in 2012, he has time to improve on the 11.5 points and 8.5 rebounds per game average.
Next: Hall of Famers up and down the lineup.
29. Utah Jazz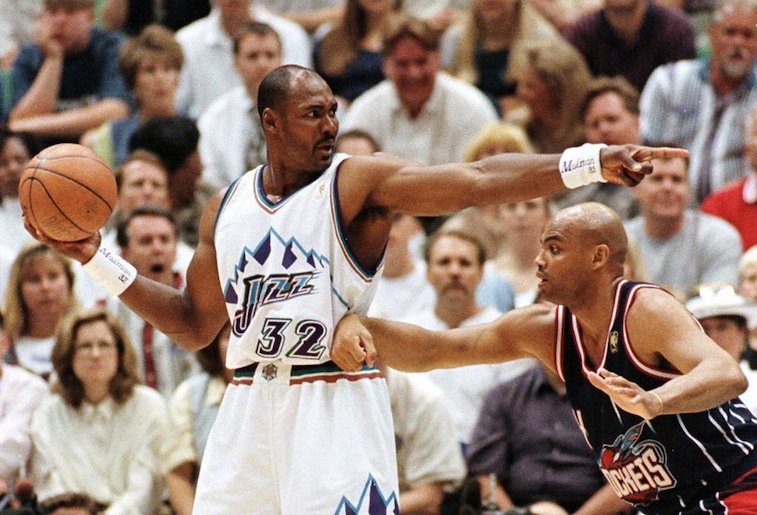 PG: John Stockton
SG: Pete Maravich
SF: Adrian Dantley
PF: Karl Malone
C: Mark Eaton
The Jazz's all-time roster is one of the best starting lineups in NBA history. It has everything you could ask for.
Stockton's 10.5 assists per game career average. Maravich's 66.7% 3-point shooting. Dantley's size, range, and ball skills. Malone's double-double resume (he had only two seasons averaging less than 20 points per game — his first and his last).
With Stockton dishing to fellow Hall of Famers Maravich, Dantly, and Malone, our quintet doesn't need many points from the center position. That's why we choose Eaton's shot-blocking prowess (3.5 per game career average and four seasons with four or more) over Mehmut Okur's 13.5 career points per game.
Next: Two tough calls when filling out the lineup.
30. Washington Wizards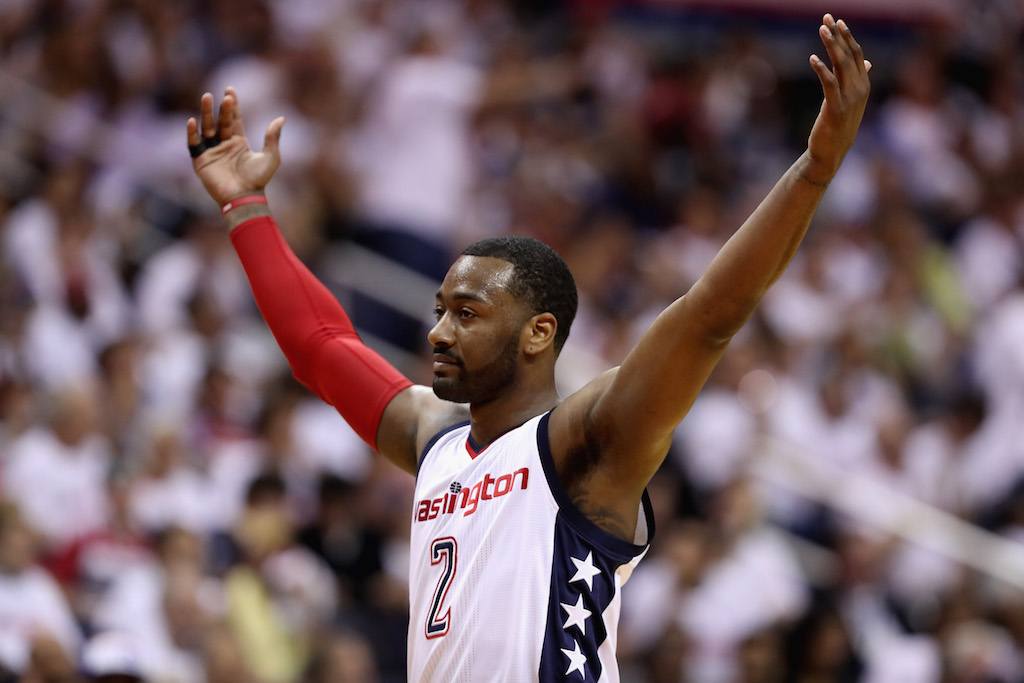 PG: John Wall
SG: Earl Monroe
SF: Gus Johnson
PF: Elvin Hayes
C: Wes Unseld
We had two tough calls when filling out the Wizards' starting lineup. Gilbert Arenas was an electrifying player, but Wall is a better assist man than he ever was, which is what you want from a point guard.
It also was tight between Bradley Beal and Monroe for starting shooting guard. Monroe averaged 23.7 points per game in four full seasons with the franchise. Even though Beal has already played more games for the franchise, Monroe has stronger scoring and shooting numbers, which is what we need from the shooting guard.
Aside from that, it was an easy call putting Hall of Famers and team legends Johnson, Hayes, and Unseld on the floor.
All stats and career achievements courtesy of Basketball Reference.