NBA Trade Deadline: The Boston Celtics Need to be Buyers — With a Catch
It's been a strange season for the Boston Celtics. The team has shown small signs of being that championship-caliber team many thought they'd turn out to be. They've also shown continuous signs of regression since their 2020 Eastern Conference Finals appearance. With two All-stars in Jayson Tatum and Jaylen Brown, the Celtics have hovered around the .500 mark all season. They finished there last year.
What do the Celtics have to do to get better? Do they ride out Tatum and Brown? As the NBA trading deadline approaches, the Celtics need to be buyers in the market, but that comes with a catch.
The Boston Celtics are a tough team to figure out as the NBA trade deadline approaches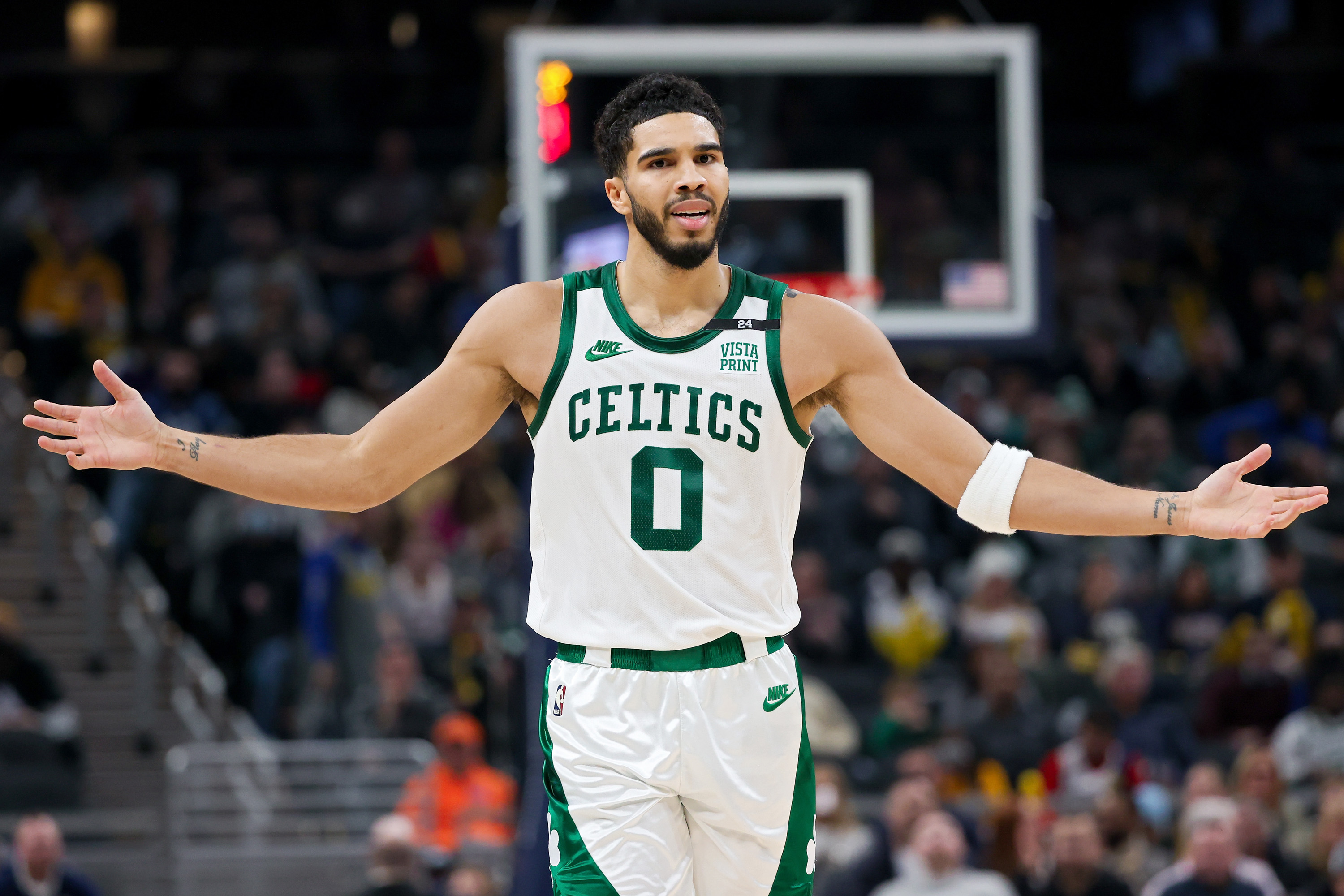 During the 2017-18 season, the Celtics had Tatum, Brown, and a bright future. For three years, they guided the team to deep postseason runs, giving Celtics fans hope of long-term success. The team peaked in 2020 when it went to the Eastern Conference Finals against the Miami Heat and lost in six games.
Since then, it's been a struggle — a frustrating struggle. In a pandemic-shortened regular season last year, Boston finished 36-36. The Brooklyn Nets made quick work of the Celtics in the first round of the playoffs. This year, through 42 games, they are 21-21.
What's been most troubling about the Celtics is the way they have lost many of those 21 games. On several occasions, Boston has had double-digit leads late in the game, only to watch them slip away.
Many times, effort has been questioned. It was an issue in their home opener against the Toronto Raptors when the Celtics were blown out 115-83. After the game, Tatum admitted Boston's lack of effort played a role in the loss.
"We know why we lost," Tatum said, according to Mass Live. "They just played harder than we did, played tougher. It wasn't rocket science. We're all professionals. We're all adults. We understood what had happened." 
The Boston Celtics should be buyers at the NBA trade deadline — with one catch
The big question for the Celtics should be how long can they wait for Tatum and Brown to turn the team back into a winner? Ideally, the Celtics would be able to build around their two stars. It's just not that easy.
Right now, the Celtics are in NBA purgatory. They're not good enough to make a deep playoff push, but they're not bad enough to fall into the draft lottery. Should they be buyers or sellers as the deadline approaches?
It's a tough call because building around Tatum and Brown isn't much of an option. Trading Marcus Smart would gut the team of its heart. He's the one player who brings toughness. His effort is never questioned. Plus, he's not the type of player that would bring back a significant return. There would be no upgrade.
Robert Williams? There's a lot of upside with their athletic center, and it's not likely the Celtics would be willing to move him. Josh Richardson, Grant Williams, and Dennis Schroder could certainly be moved but what would they bring back? There isn't much beyond Tatum and Brown that would move the needle past mediocrity.
That leads us to trade either Tatum or Brown. Tatum isn't likely to go anywhere unless the Celtics are completely swept off their feet. Brown has been the subject of trade rumors lately — and that's the catch. The Celtics need to be buyers as long as they move Brown. It's probably not what Celtics fans want to hear, but it's take the risk and deal him, or keep both stars and stay mediocre like they have for the last 114 games.
Trading Brown for Ben Simmons would benefit both the Celtics and the Sixers
The Brown for Ben Simmons rumors have been swirling for months. It was reported the Celtics had shown interest in the disgruntled 76ers point guard but didn't want to include Brown in a deal for him. The Celtics acquiring Simmons without dealing Brown isn't happening.
Yes, Simmons' mental state is in serious question. If he's cleared to play and is interested in playing for the Celtics, a deal involving Brown and Simmons as the primary pieces should work for both teams. Simmons has made it clear that he won't be playing for the Sixer any longer.
If Philadelphia GM Daryl Morey can add a quality player like Brown without losing anyone of significance on their current roster, it should be done. Morey, however, has a high price tag on Simmons and has to get realistic that Simmons is done with Philly. Acquiring an All-Star player like Brown makes sense.
Celtics fans need to get real as well. The team has finally hit the .500 mark for the first time since Dec. 22. How did they do it? They've rattled off three straight wins, the last two against a struggling Indiana Pacers team. One of those wins was in overtime.
The Celtics have shown over the last two years that they're not what they think they are. A significant move must be made, and there are just two options — Tatum or Brown.