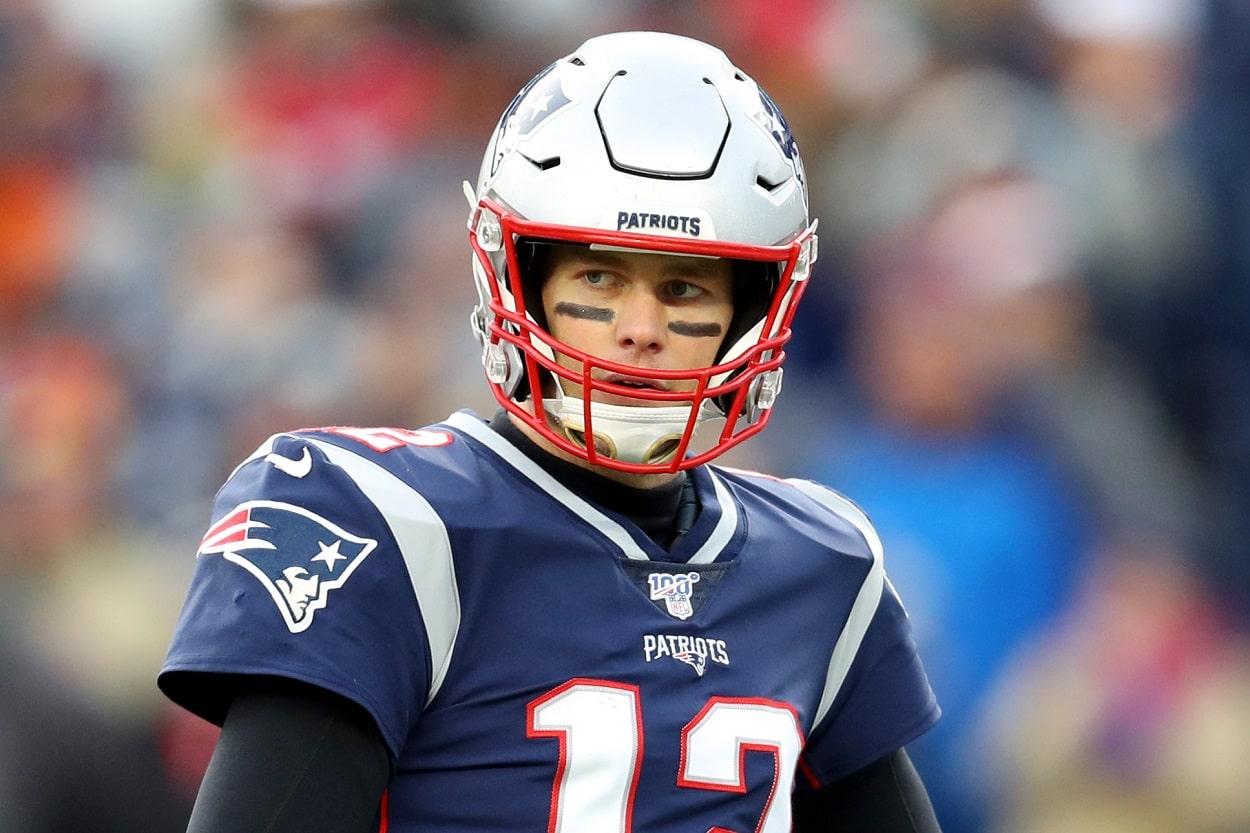 New England Patriots: The Top 10 Players to Suit Up for Bill Belichick Over the Last Decade
A look at the top 10 New England Patriots of the last decade.
Bill Belichick has achieved incredible success thanks to some uber-talented and ultra-clutch players. Obviously, Tom Brady and Rob Gronkowski are the two most recognizable stars who suited up for the New England Patriots, but who else deserves a spot on the list of the 10 best players who called Foxborough home during the last decade? 
Looking at individual awards, championship success, and overall impact on the franchise, here's how things shake out.
10. J.C. Jackson, CB, 2018-2021
Although Bill Belichick badly swung and missed on second-rounder Duke Dawson, he landed a future star in the aftermath of the 2018 NFL Draft. Despite entering the league as an undrafted free agent, J.C. Jackson wasted little time proving he should have gone within the first 10 picks. And even though he couldn't convince the Patriots to break the bank to retain his services, there's no doubt the talented ballhawk earned every penny of his five-year, $82.5 million contract with the Los Angeles Chargers. 
During his four-year stay in Foxborough, Jackson earned a reputation as an elite playmaker by totaling 25 interceptions and 53 passes defended in 62 games (39 starts). It took until 2021 for the Florida native to officially earn recognition for his accomplishments, but Patriot Nation knows how valuable he was, especially for a team that won a Super Bowl in Jackson's rookie season, led the league in points allowed the following year, and finished second in that metric in 2021.
9. Joe Thuney, G, 2016-2020
A true testament to the draft-and-develop model, Joe Thuney joined the Patriots as a third-round pick out of North Carolina State. Known for his versatility, intelligence, and toughness, the 6-foot-5, 308-pounder embodied Belichick's "Do Your Job" mantra in every way possible. And by locking down the left guard spot for five seasons, Thuney rightfully earned a spot on the Patriots' 2010s All-Decade Team. 
In fact, the 2019 second-team All-Pro didn't miss a single start during his time with the team.
All Thuney did was provide steady play along the interior, helping pave the way for some high-scoring offenses and two Super Bowl titles. While this is probably more of a reflection of Belichick the GM's rocky record in recent years, it's safe to say Thuney is the best player the Patriots drafted since 2015, the year Shaq Mason and Trey Flowers arrived as fourth-round picks.
8. Pat Chung, S, 2009-2012, 2014-2019
A second-round pick in 2009, Pat Chung didn't exactly light the world on fire during his first stint in Foxborough. However, after spending the 2013 season with the Philadelphia Eagles, the hard-nosed safety returned to New England and made Belichick look brilliant for giving him a second chance. 
Thanks to his toughness and versatility, Chung filled several vital roles from 2014 to 2019. An excellent run defender who also made life tough for tight ends and running backs, he consistently ranked near the top of the team in tackles. And he showed no fear about taking on challenging assignments. Coincidence or not, the Patriots didn't overcome their championship woes until Chung returned. Winning three Super Bowl rings and the respect of teammates and coaches is a surefire way to earn a spot on this top-10 list.
7. James White, RB, 2014-present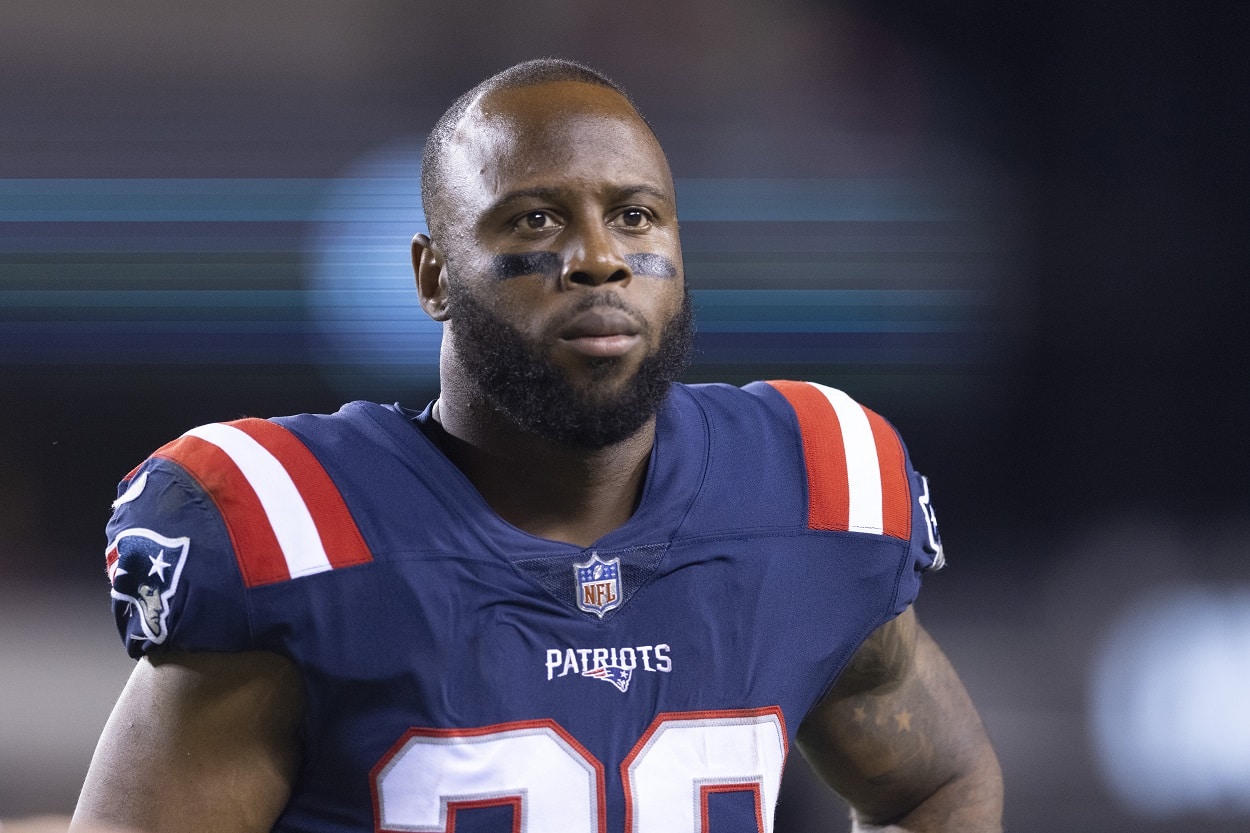 No one would call James White a star. In reality, he's not even a starting running back. What he is and has been for years, though, is the ultimate glue guy. In fact, it's hard to imagine the Patriots winning titles No. 4, 5, or 6 without his services. 
Following a nondescript rookie season, White took over as the team's primary third-down back in 2015 and never looked back. Not only did he provide Tom Brady with a reliable target in the passing game for years, but he also helped keep the GOAT protected. Most importantly, White stepped up when it mattered most.
The former Wisconsin standout endeared himself to Patriot Nation forever in Super Bowl 53 by scoring three touchdowns and punching in a two-point conversion in New England's historic comeback against the Atlanta Falcons.
6. Devin McCourty, S, 2010-present
Perhaps the best example of the #InBillWeTrust motto, Devin McCourty went from being a widely criticized first-round pick to one of the most beloved and dependable players in franchise history. After earning Pro Bowl honors as a cornerback during his rookie season, the Rutgers product struggled to replicate that success, and the team shifted him to safety. As they say, the rest is history. 

New England's starting free safety since 2013, McCourty has provided vocal leadership and consistent production from a pivotal spot. He may not have gaudy statistics (31 interceptions in 188 regular-season games) or a long list of individual accolades (two Pro Bowl berths, three second-team All-Pro selections), but he does have three Super Bowl rings and a spot on the Patriots' 2010s All-Decade Team. And McCourty's legacy is still unfinished, with the soon-to-be 35-year-old set to suit up for Belichick for at least one more season.
5. Dont'a Hightower, LB, 2012-2021
Like his longtime teammate who earned the No. 6 spot on this list, Dont'a Hightower arrived in New England as a first-round pick. And like Devin McCourty, the tone-setting linebacker sealed his fate as a future Patriots Hall of Famer by being a key member of three championship teams. And while Hightower's stats won't blow anyone away, his importance cannot be overstated. 
Besides being tasked with tackling running backs, blitzing quarterbacks, and making life tough on tight ends, the two-time Pro Bowler carried the responsibility of calling the defense. Hightower's strong leadership skills, combined with his propensity for making big plays in big moments, put him among the top players to ever suit up for Belichick. After all, if he hadn't stopped Marshawn Lynch near the goal line in Super Bowl 49 or strip-sacked Matt Ryan in Super Bowl 53, the Patriots certainly wouldn't have six Lombardi Trophies.
4. Stephon Gilmore, CB, 2017-2020
While other players on this list spent more years with the organization, Stephon Gilmore still deserves the No. 4 spot. Why's that the case? When you earn back-to-back first-team All-Pro honors, a Super Bowl ring, and the NFL Defensive Player of the Year Award in the span of essentially three-and-a-half seasons, you have to be considered among the best players not only of the last decade but in franchise history. 
Gilmore came to New England as a Pro Bowl-type talent and quickly earned a reputation as arguably the best in the game at his position. Without his sticky coverage skills and knack for making quarterbacks pay for throwing in his direction, the Patriots wouldn't have experienced nearly the same level of success. And even though his time with the team came to somewhat of an ugly end, Gilmore will always be respected for what he accomplished on the field during his four-year run in Foxborough.
3. Julian Edelman, WR, 2009-2020
Does Julian Edelman deserve Pro Football Hall of Fame consideration? That topic is definitely debatable. What's not in question, though, is where the recently retired receiver should rank among the best players who've suited up for the Patriots over the last decade. 
After overcoming injury woes early in his career, the former college quarterback developed into Tom Brady's most trusted target. Edelman only recorded three 1,000-yard seasons, but he did so much damage in the playoffs that it's impossible to completely rule him out of the Canton conversation.
With 118 catches for 1,442 yards and five touchdowns in 19 postseason games–including perhaps the most miraculous catch in Super Bowl history–the beloved wideout belongs directly behind the only two surefire Hall of Famers on this list.
2. Rob Gronkowski, TE, 2010-2018
It's scary to think what Rob Gronkowski's legacy would be if he had stayed healthy during his prime. Still, even though injuries kept the talented tight end off the field for significant chunks, he undoubtedly ranks second among all the players who donned a New England uniform over the last 10 years. 
A dynamic red-zone threat who buried linebackers and defensive ends in the running game, Gronkowski provided Belichick with the ultimate two-way tight end. During his nine-year Patriots career, he caught 79 touchdown passes in 115 regular-season games. Plus, Gronk compiled a ridiculous stat line of 81/1,163/12 in 16 playoff appearances. And with four Super Bowl titles on his impressive resume, it's only a matter of time until he receives a gold jacket.
1. Tom Brady, QB, 2000-2019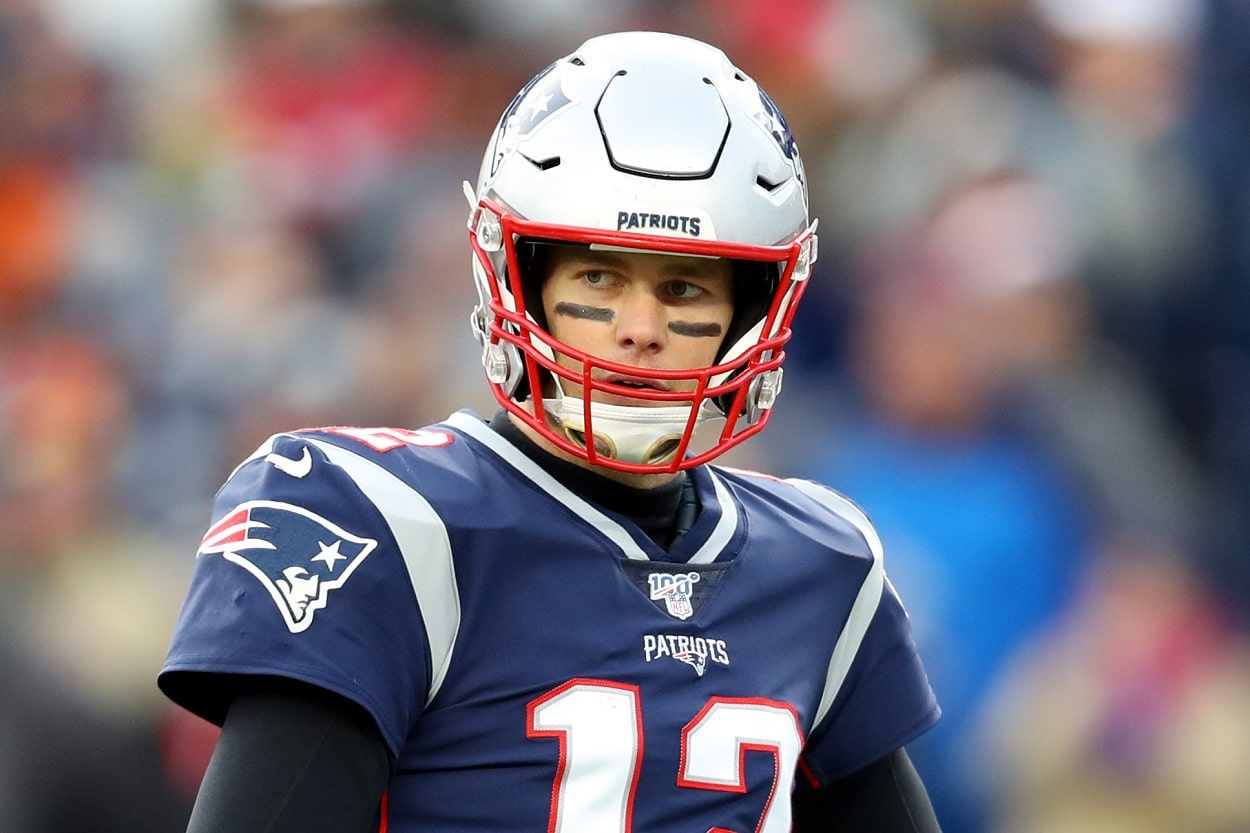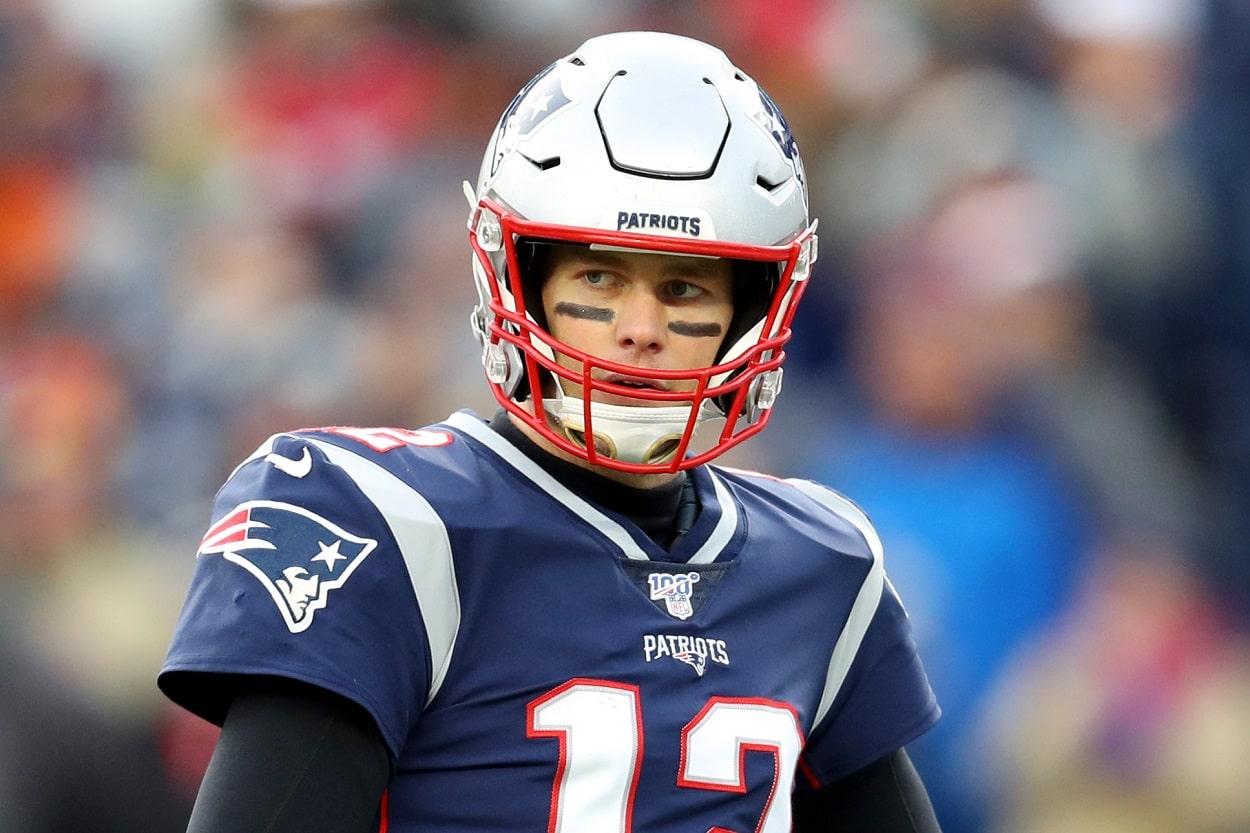 No surprises here. The greatest player in NFL history easily takes the No. 1 spot on this list and based on how the Patriots have fared without him, it's clear Tom Brady made up for some of his former boss' mistakes. 
From setting passing records to rendering Jimmy Garoppolo expendable to winning a second trio of Super Bowl rings, TB12 did everything possible to prove why he's the undisputed GOAT. Unfortunately for Patriot Nation, Bill Belichick let the seemingly ageless quarterback continue his career elsewhere. Fortunately for fans of Robert Kraft's franchise, Tom Brady gave them countless memories across two dominant decades.
Stats courtesy of Pro Football Reference, Contract info courtesy of Spotrac
Like Sportscasting on Facebook. Follow us on Twitter @sportscasting19 and subscribe to our YouTube channel.