The New York Knicks Have Extended an Embarrassing Streak That's Lasted More Than 20 Years
While the NBA draft is supposed to help teams build for the future, things really haven't gone that way for the New York Knicks over the last quarter-century or so. In fact, excluding those still currently under rookie contracts, did you know that the Knicks haven't re-signed a first-round draft pick to a second multiyear contract since 1999? The woeful streak of discarding first-rounders continued when they recently denounced the free-agent rights to fan-favorite Frank Ntilikana, whom New York with the eighth overall pick in 2017. The Frenchman was the 18th consecutive first-round pick to not receive a second multiyear contract in the Big Apple.
David Lee, who was taken in the first round in 2005 with the 30th overall pick, signed a one-year deal to remain with the Knicks ahead of the 2009-10 season, but that's as close as anyone has come to a multiyear agreement that wasn't part of a sign-and-trade deal. So who was the last first-rounder to receive a second multiyear contract?
The last first-round NBA draft pick to receive a second multiyear contract with the New York Knicks was Charlie Ward
The last first-round pick of the Knicks to receive a second multiyear deal in New York was none other than Heisman Trophy winner Charlie Ward, whom the Knicks selected with the 26th pick in the 1994 NBA draft out of Florida State.
After playing out his initial five-year deal, which paid him roughly $4.6 million, Ward played an additional five seasons with the Knicks to the tune of $26.3 million. In those 10 seasons, he averaged 6.5 points and 4.2 assists per game.
Of those eligible, the Knicks have failed to re-sign their last 18 first-round picks to a second multiyear contract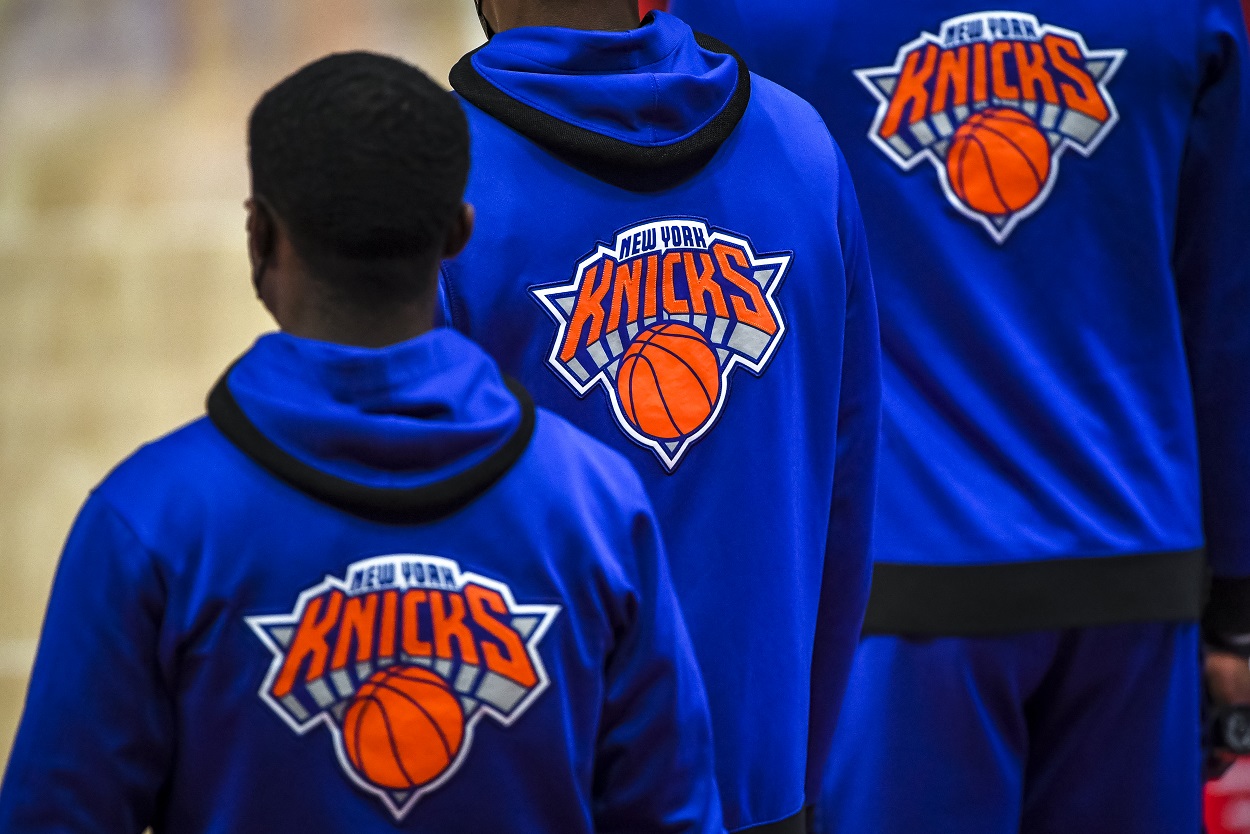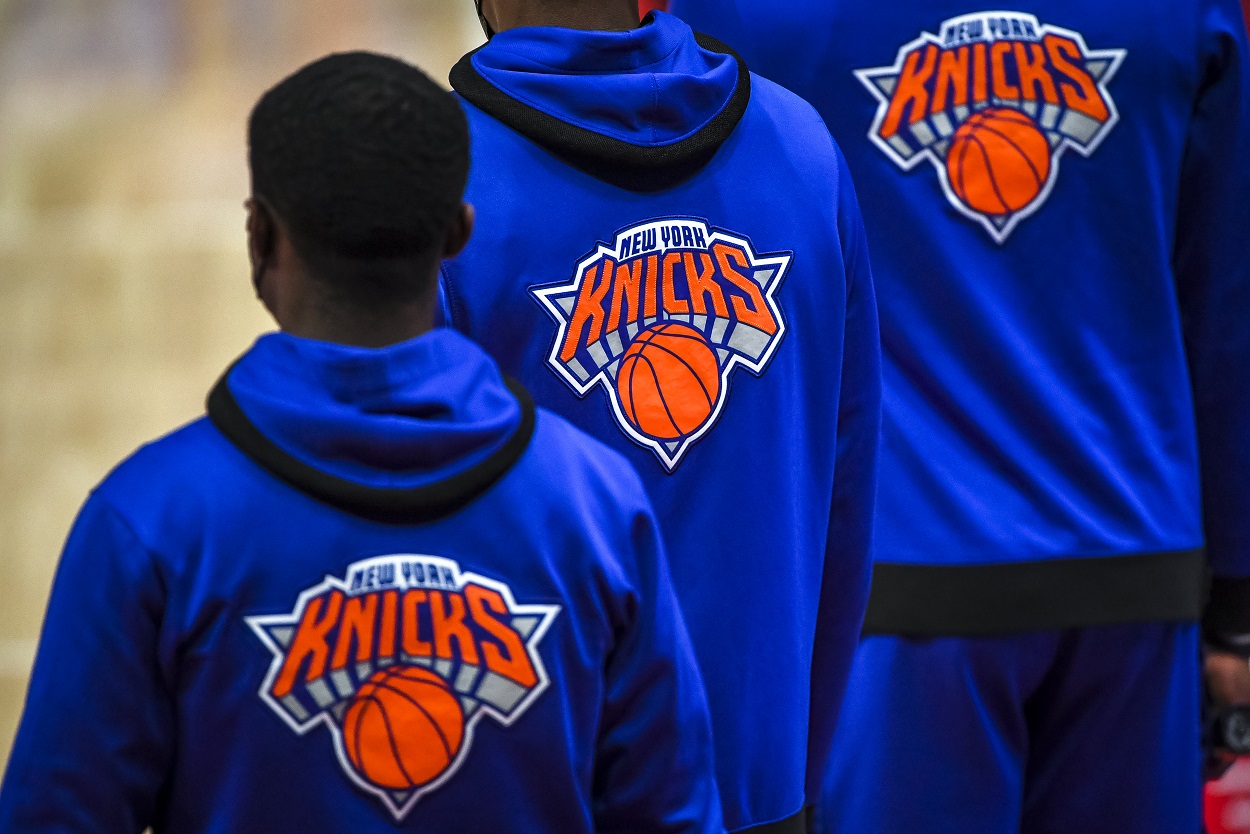 Here's the full list of the 18 eligible first-round draft picks that the Knicks failed to re-sign to a second multiyear deal. It should be noted that a 19th selection, French center Frederic Weis, who was taken by New York with the 15th overall pick in 1999, never came to the United States.
Weis, of course, is more famous as being the man Vince Carter posterized at the 2000 Olympics.
John Wallace: No. 18, 1996 — traded to Raptors in October 1997
Walter McCarty: No. 19, 1996 — traded to Celtics in October 1997
Dontae Jones: No. 21, 1996 — traded to Celtics in October 1997
John Thomas: No. 25, 1997 — traded to Celtics in October 1997
Donnell Harvey: No. 22, 2000 — traded to Mavericks in June 2000
Nene: No. 7, 2002 — traded to Nuggets in June 2002
Michael Sweetney: No. 9, 2003 — traded to Bulls in October 2005
Channing Frye: No. 8, 2005 — traded to Trail Blazers in October 2007
David Lee: No. 30, 2005 — signed one-year/$7 million deal with Knicks in 2009, sign-and-trade with Warriors in July 2010
Renaldo Balkman: No. 20, 2006 — traded to Nuggets in July 2008
Mardy Collins: No. 29, 2006 — traded to Clippers in November 2008
Wilson Chandler: No. 23, 2007 — traded to Nuggets in February 2011
Danilo Gallinari: No. 6, 2008 — traded to Nuggets in February 2011
Jordan Hill: No. 8, 2009 — traded to Rockets in February 2010
Iman Shumpert: No. 17, 2011 — traded to Cavaliers in January 2015
Tim Hardaway Jr.: No. 24, 2013 — traded to Hawks in June 2015
Kristaps Porzingis: No. 4, 2015 — traded to Mavericks in January 2019
Frank Ntilikina: No. 8, 2017 — Knicks renounced rights in August 2021
One would think New York will end the streak soon
Since Ntilikina, who, by the way, was Phil Jackson's last first-round draft pick, the Knicks have taken Kevin Knox (No. 9, 2018), R.J. Barrett (No. 3, 2019), Obi Toppin (No. 8, 2020), Leandro Balmaro (No. 23, 2020), Kai Jones (No. 19, 2021), and Keon Johnson (No. 21, 2021) in the first round of the NBA draft.
Bolmaro was traded to the Timberwolves on draft night in 2020, while Jones was shipped to Charlotte last month. Unless Knox can bounce back from the worst of his three NBA seasons, it doesn't seem as if he'll be the one to break the streak. That honor will likely go to Barrett, who was second on the Knicks in scoring behind only Julius Randle in 2020-21, averaging 17.6 points per game while also adding 5.8 rebounds and three assists. He'll be eligible for a five-year/$181 million extension next summer. So now we just have to wait and see if this dismal streak comes to an end.
Stats courtesy of Basketball Reference, Contract info courtesy of Spotrac
RELATED: Only 5 Top-5 NBA Draft Picks Selected in 2008 or Later Have Won a Championship, All With LeBron James