OG Anunoby's Eye Contusion is Another Injury That the Toronto Raptors Didn't Need
While we might not like to admit it, a large part of professional sports comes down to luck. No matter how talented both teams are, sometimes a game is decided by a weird bounce or a freak injury. The Toronto Raptors, it seems, know all about unlucky injuries after losing OG Anunoby.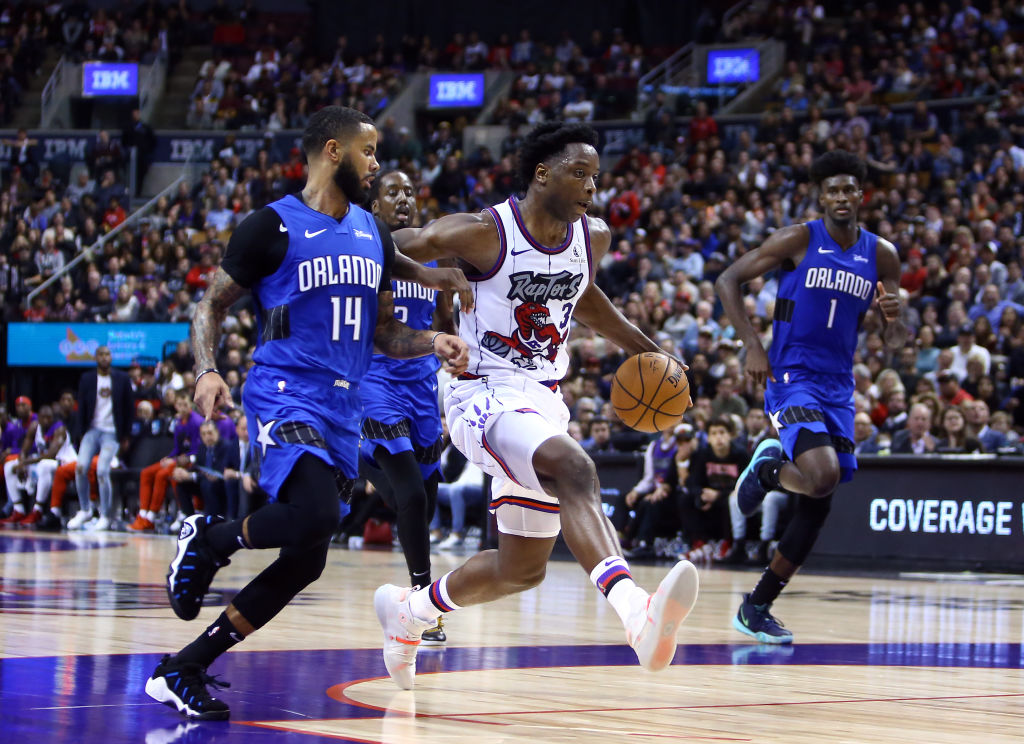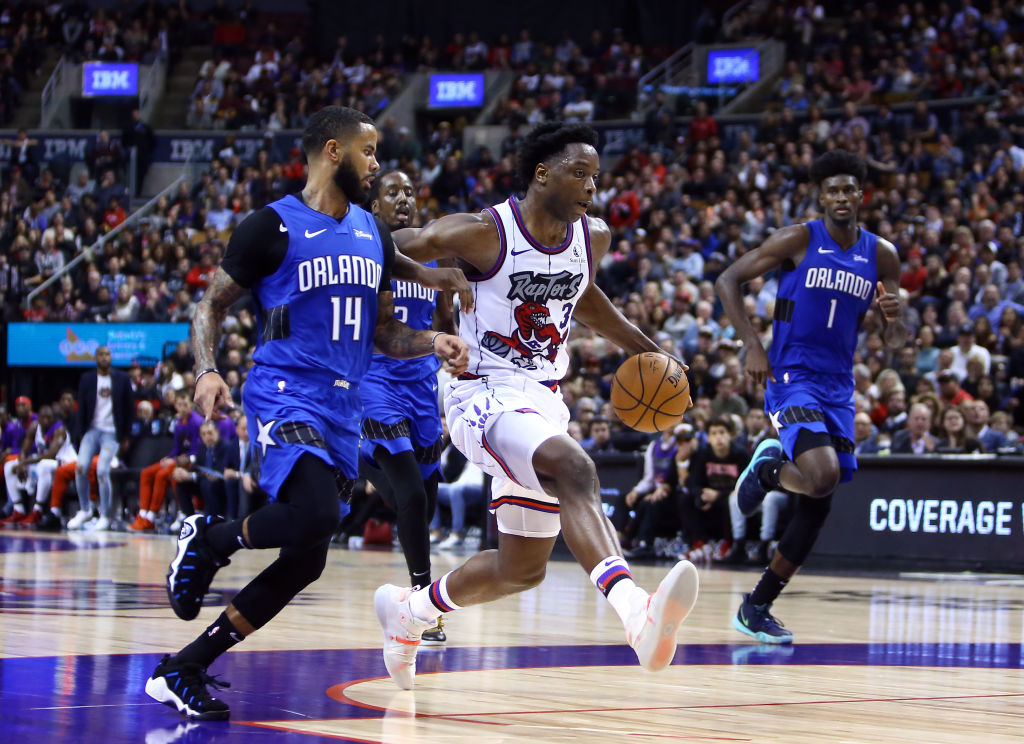 After losing both Kyle Lowry and Serge Ibaka on the first game of their western road trip, Toronto will be missing Anunoby tonight against the Portland Trail Blazers. While no injury is ever a positive occurance, this is one that the Raptors definitely did not need.
Playing without Kyle Lowry and Serge Ibaka
After losing Kawhi Leonard to free agency in the summer, the Toronto Raptors depth took a big hit.
While the Raptors were once known for having a strong "bench mob," that isn't the case anymore. Without Leonard, everyone has been pushed higher up the depth chart. Things have generally been fine thanks to Pascal Siakam's emergence as an NBA star, Toronto will be tested during the upcoming games.
During the Raptors game against the New Orleans Pelicans, Kyle Lowry and Serge Ibaka both suffered brutal injuries. The guard fractured his left thumb and will be re-evaluated in two weeks; the forward badly sprained his ankle, returned to Toronto, and is out indefinitely.
How the Raptors lost OG Anunoby
On Monday night, the Raptors reunited with Kawhi Leonard in Los Angeles. While Nick Nurse devised a defensive scheme to keep the star forward quiet, the Clippers still came out on top, securing a 98-88 win.
As if the loss wasn't painful enough, the Raptors also suffered another injury in the Staples Center. OG Anunoby, who has stepped up this season, left the game after being poked in the eye by Kawhi Leonard. While it wasn't intentional, it was certainly painful.
Anunoby headed to the locker room and didn't return to the game; Nick Nurse later explained that the forward was bleeding and had lost both contact lenses when he left the floor. The forward visited a specialist and has been ruled out of tonight's game in Portland.
The Raptors will have to make another lineup adjustment
While OG Anunoby might not be a household name, he's been a key player for the Raptors this season. With Kawhi Leonard in Los Angeles, the 22-year-old has stepped into the starting lineup without missing a beat; through the first 10 games of the season, he's been averaging 11.7 points and 5.6 rebounds a night.
While those numbers might not seem massive, Anunoby has been a reliable starter for Toronto; his absence, combined with the injuries to Lowry and Ibaka, will force Nick Nurse to adjust his rotation even further.
With Anunoby on the sidelines, Chris Boucher and Rondae Hollis-Jefferson should see increased minutes. Toronto will probably start with Marc Gasol, Boucher, Siakam, Norman Powell, and Fred VanVleet, giving Spicy P the freedom of the wing, but the exact rotation can vary. Boucher is a better rim protector, meaning he can also give Marc Gasol a breather, while Hollis-Jefferson slots in as a slashing small forward.
Every team will experience adversity at some point, but the best squads don't let it derail their season. Tonight, we'll see if the Raptors have what it takes to keep fighting through their injury woes.