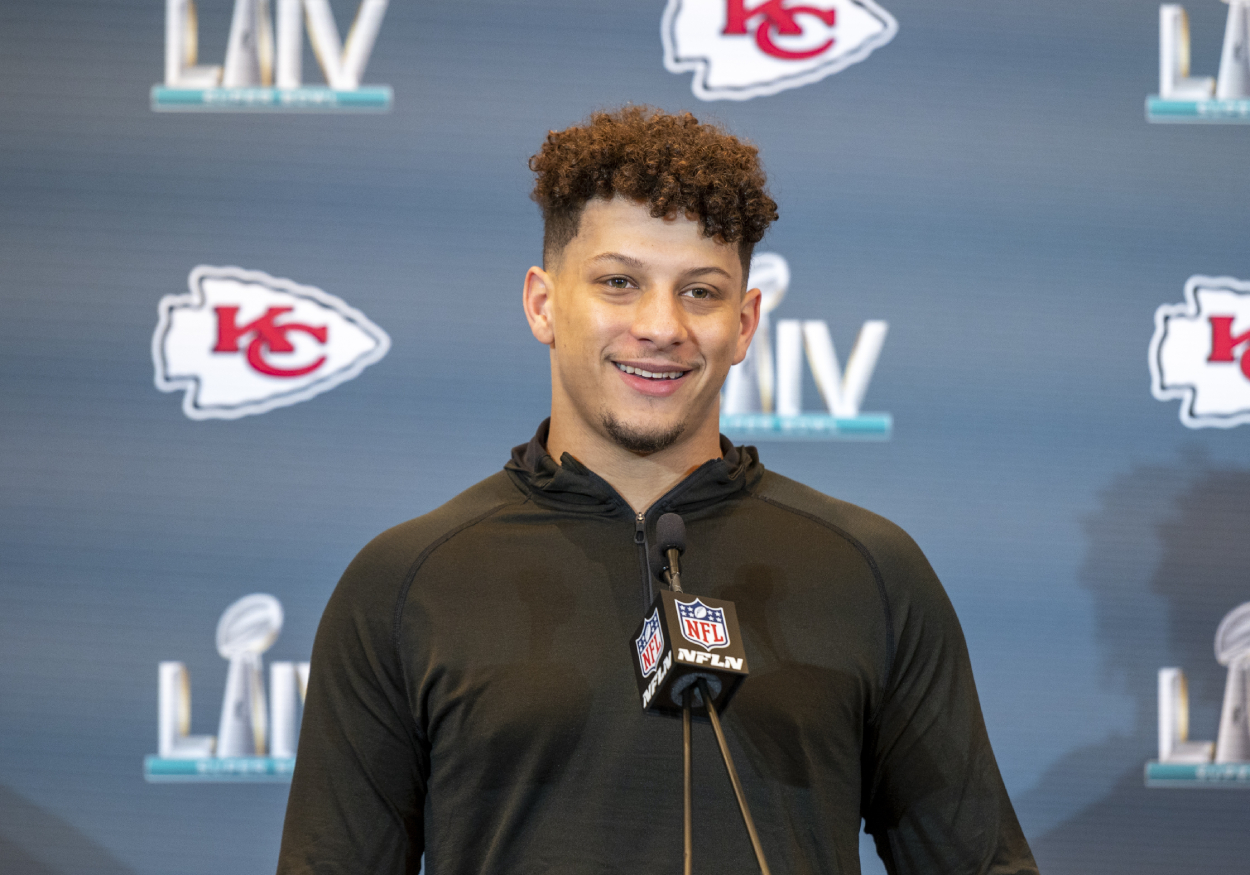 Patrick Mahomes Unknowingly Gets NFL Reporter Brutally Trashed by Fans on the Internet
Patrick Mahomes is about to play in his second consecutive Super Bowl. However, he also just got a reporter trashed by fans on the internet.
Patrick Mahomes has shocked many people throughout his NFL career so far. He has come in and made playing quarterback look easy, as he and the Kansas City Chiefs have been absolutely dominant in the past few seasons. However, his success must have one particular reporter — and maybe a few others — absolutely shocked. This is because Mahomes has unknowingly gotten an NFL reporter trashed on the internet after being completely wrong about him following the 2017 NFL draft.
Patrick Mahomes has become the best quarterback in the NFL
The Kansas City Chiefs selected Patrick Mahomes with the No. 10 overall pick in the 2017 NFL draft, and he has taken the league by storm.
After sitting behind Alex Smith in his rookie season, Mahomes threw for an incredible 5,097 yards, a league-leading 50 touchdowns, and 12 interceptions in 2018. His play ultimately helped him earn Pro Bowl and First-Team All-Pro honors, and he even won the league MVP award. Mahomes led the Chiefs to a ton of success as a team that season, too, as Kansas City went all the way to the AFC Championship Game.
Mahomes then missed a couple of games in 2019, so his numbers weren't as great, but he still earned Pro Bowl honors. In the playoffs, though, he continued his superstar trajectory as he led the Chiefs all the way to the Super Bowl before ultimately defeating the San Francisco 49ers to win the championship.
During the 2020 season, Mahomes continued to prove that he is the best quarterback in the NFL. He threw for 4,740 yards in the regular season to go with 38 touchdowns, and only six interceptions in 15 games. He also went 14-1 in his 15 starts before playing excellent in the playoffs again, ultimately leading the Chiefs to a second consecutive Super Bowl appearance.
Mahomes' play has dazzled everyone, but it also recently got an NFL reporter trashed on the internet.
One NFL reporter wasn't too high on Patrick Mahomes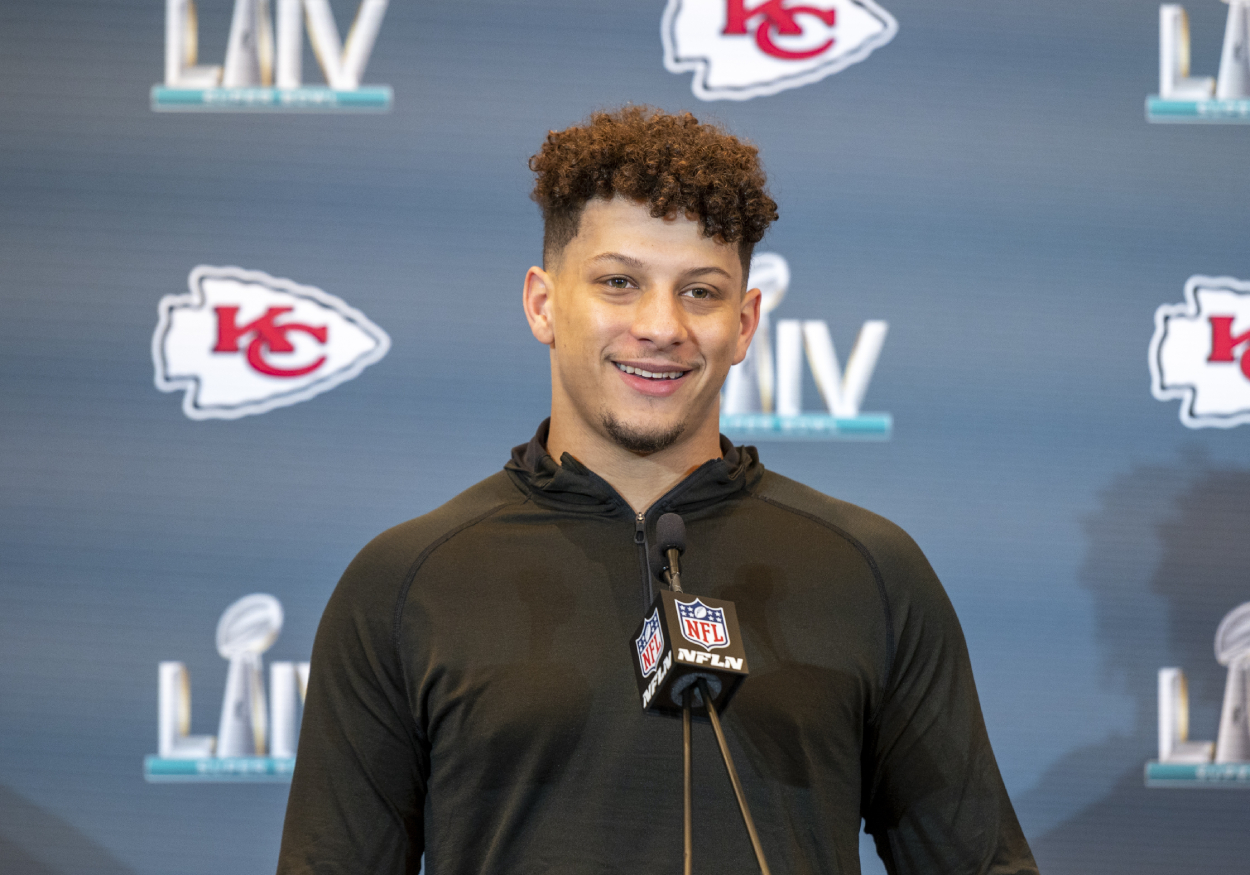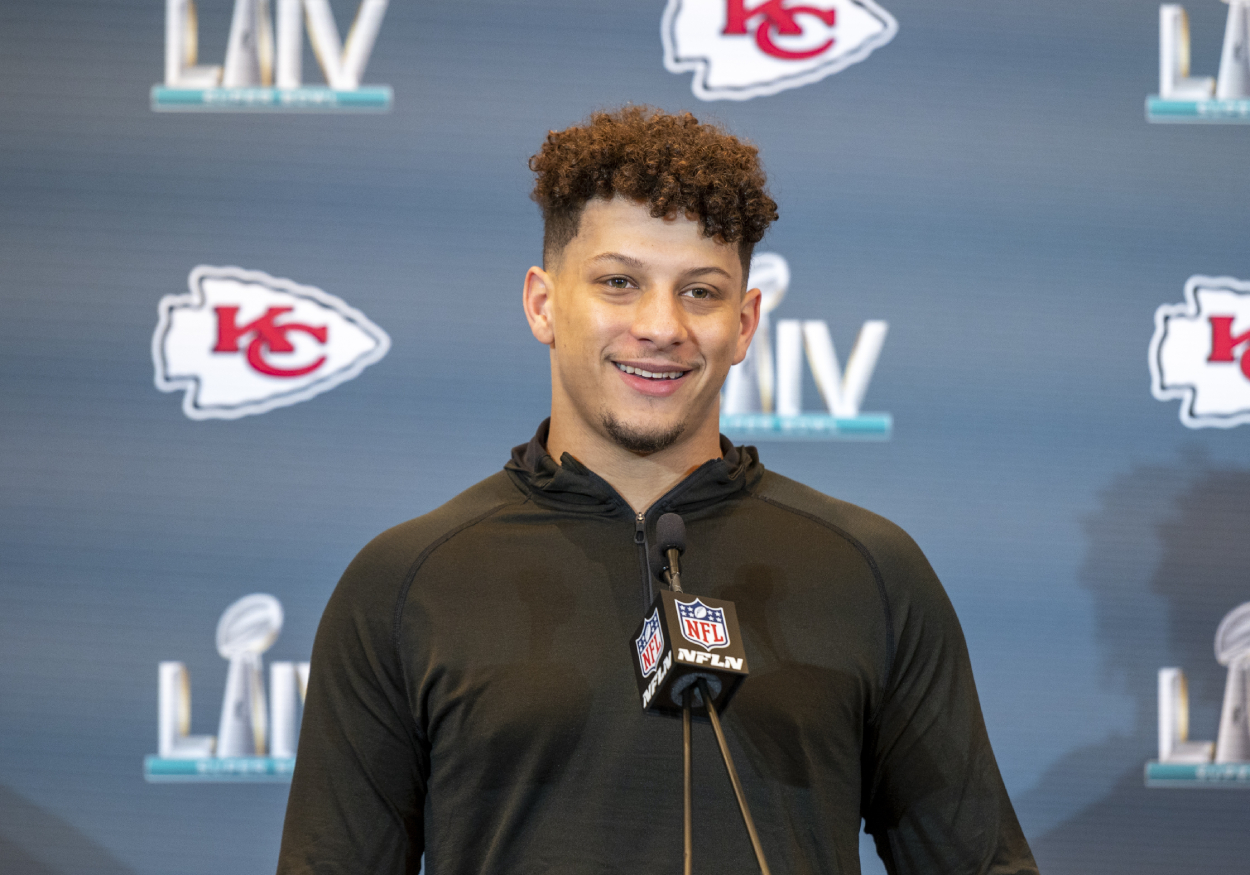 Mahomes maybe didn't get the respect he deserved going into the 2017 NFL draft. This is why the Chicago Bears ultimately selected Mitchell Trubisky with the No. 2 overall pick.
One person who certainly wasn't high on Mahomes, though, was USA Today For The Win's Steven Ruiz. 
"Calling Mahomes a project is a major understatement," Ruiz, who gave the Chiefs a C- for selecting Mahomes, wrote in 2017. "He's nowhere near ready to play in the NFL. And, honestly, he may never be. Between his inconsistent accuracy due to poor mechanics, his tendency to bail from clean pockets and his lack of field vision, he's going to leave as many big plays on the field as he creates. This was a risky pick."
Well, he was absolutely wrong about Mahomes. To be fair, though, he wasn't the only one who has been proven wrong.
ESPN's Jeff Legwold had Mahomes ranked as the 52nd-best player in the draft. He ranked him behind Deshaun Watson and Trubisky and just one spot above DeShone Kizer. ESPN's Stephen A. Smith was even wrong about Mahomes, as he tweeted: "Damn this. You've got to be kidding me. Patrick Mahomes gets picked over Deshaun Watson? Really. Why bother working out for these teams!!!"
Ruiz's take, though, recently became pretty popular on Reddit.
Fans trashed the reporter on Reddit
Someone recently posted Ruiz's old take onto Reddit, and fans had a field day.
"There were legitimate criticisms of Mahomes coming out of college, but saying he's ever had a lack of field vision just means you didn't watch him," one Reddit user commented. "He was looking off safeties with ease as a sophomore. There were times he'd only make one read, but that's because the Air Raid likes to use one read passes as pseudo run plays."
Another Reddit user said: "Yep that's how I knew he never watched a snap of Mahomes play. To say he doesn't have field vision is the most ridiculous thing you could ever say. Like saying Steph Curry doesn't have a good jumper." One fan, on the other hand, just simply commented, "The number of sports analysts out there that don't watch extensive tape is kind of appalling."
There were some, though, that stuck up for Ruiz.
"Sure but for every person that doubted Mahomes there was probably 10 people that said how great Deshone Kizer, Johnny Manziel, Trent Richardson, etc. would be," one fan commented on Reddit.
To Ruiz's credit, too, he has seemingly realized that he was wrong, as he has since written about Mahomes' greatness. It's just always funny to look back at old scouting reports.
Whether you thought Mahomes could be a successful NFL QB or not, his play has still surprised everyone.
Stats courtesy of Pro Football Reference