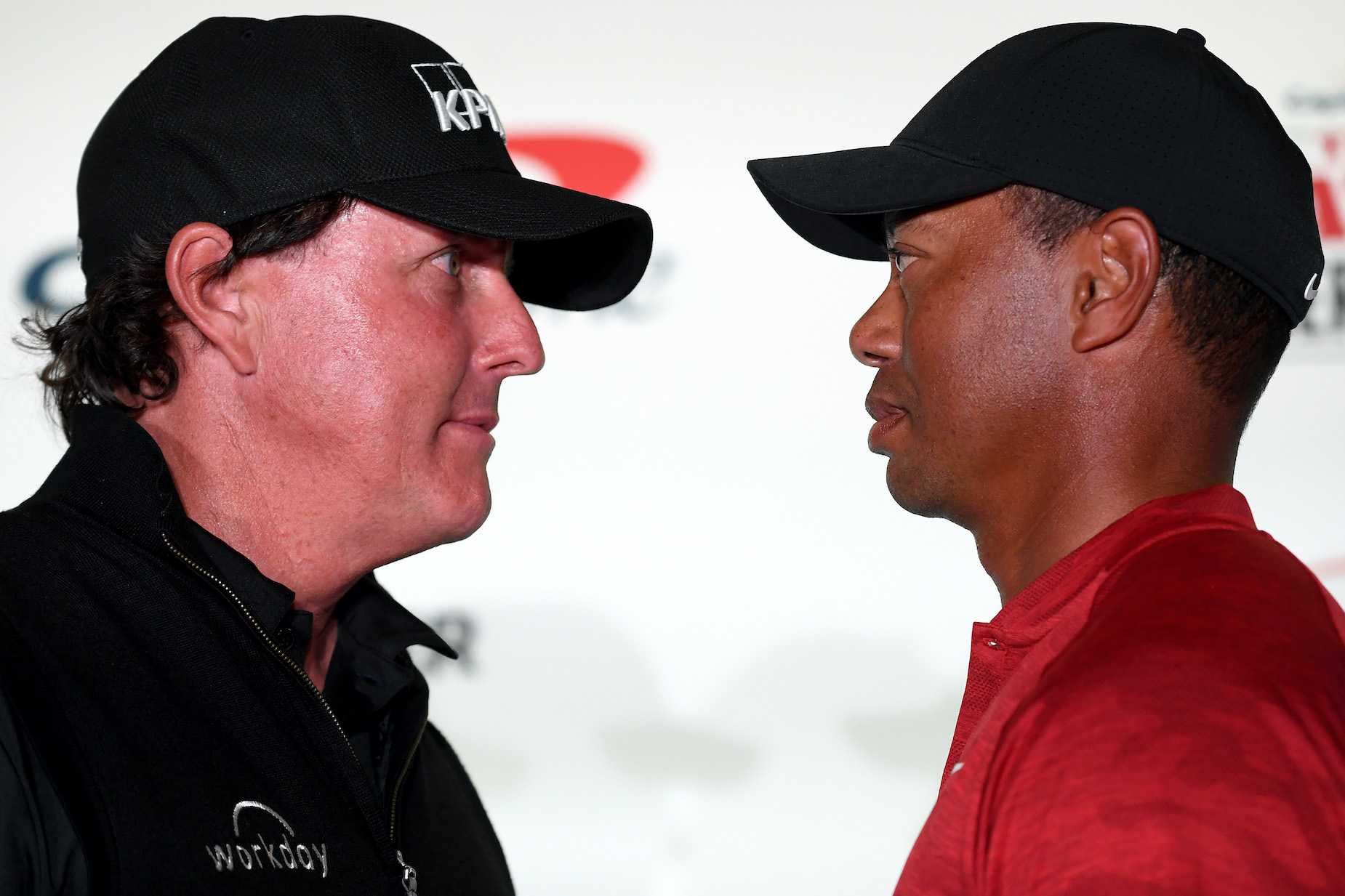 Phil Mickelson Once Trolled Tiger Woods With Photocopies of $100 Bills After Taking His Money on the Golf Course
On one occasion, Phil Mickelson took Tiger Woods' money and headed to the photocopier to troll his rival.
When you think about professional golfers, you probably imagine they're a fairly boring bunch. Whether fairly or not, golf doesn't have the greatest public image; it can come across as a stuffy sport for old, rich men. Phil Mickelson, however, certainly knows how to spice things up.
While he has plenty of talent on the links, Lefty has also proven himself to be quite a gambler who's never afraid of putting some cash on the line. And, as Tiger Woods can attest, it's not enough for the PGA veteran to claim victory. Mickelson can also a little shade his opponent's way.
Phil Mickelson is both a talented golfer and a seasoned gambler
As anyone who's ever hit the golf course recreationally can confirm, it's pretty tough to hit a small white ball into a tiny hole. Mickelson, however, is more than capable of doing that and gambling all along the way.
Although Lefty's best days are behind him, his current form shouldn't devalue an impressive PGA Tour career. During his time on the links, Mickelson has put together a sterling resume. He's won 44 Tour events, plus a handful in other competitions, taken the top spot in five different majors, and earned himself a place in the World Golf Hall of Fame. Those results were also influenced by the unfortunate fact that Tiger Woods burst onto the golf scene in the late 1990s and dominated the competition.
Beyond those exploits, though, Mickelson has also developed another reputation. In addition to being one of the tour's respected veterans, he's also known as quite the gambler.
"Mickelson, the larger-than-life patriarch of today's money games, is a gambler's gambler," Shane Ryan wrote in a 2015 ESPN story. "He's won huge sums on the Super Bowl and the World Series in the past, and he was actually reprimanded by the PGA Tour in 2001 after winning $500 from Mike Weir in the players' lounge at the NEC Invitational when he predicted that Jim Furyk would hole a bunker shot.
Lefty took Tiger Woods' money, then trolled him in the locker room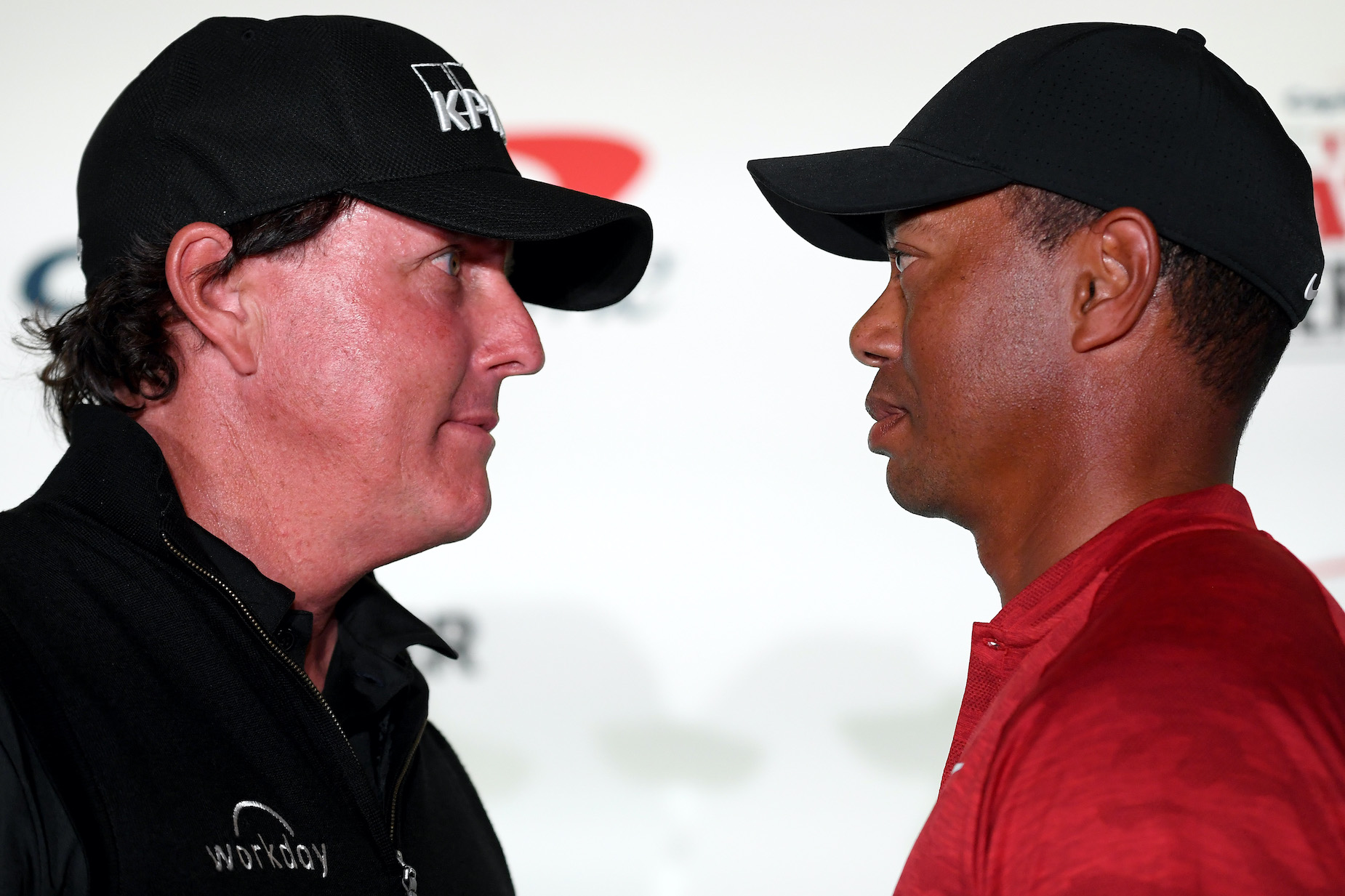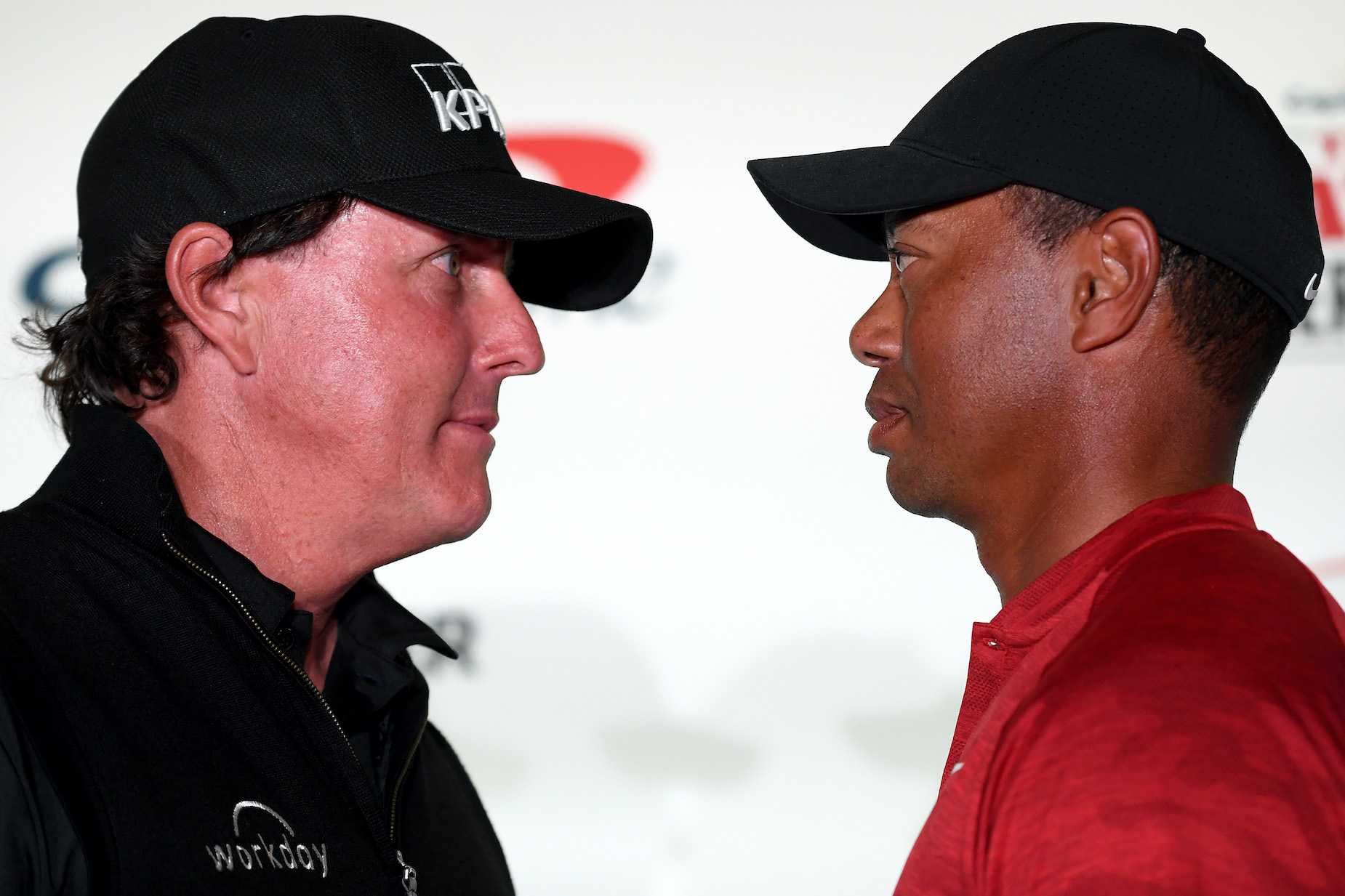 In some circumstances, simply winning a bet isn't enough. On one occasion, Mickelson took some cash out of Tiger's pocket, then made a point of reminding him of what he lost.
In his ESPN story, Ryan cited another story that was, in turn, told by Doug Ferguson of the Associated Press. Apparently, Woods and Mickelson played a practice round together at the 1998 Nissan Open. They wagered some money on the action, and Lefty came out on top. That victory, however, wasn't enough
"Mickelson, who won big, put photocopies of Tiger's old $100 bills in Woods' locker along with a note reading, 'Just wanted you to know Benji [Benjamin Franklin] and his friends are very happy in their new home,'"Ryan explained.
Phil Mickelson has a massive net worth, with or without his gambling winnings
Over the course of his career, we can assume that Mickelson has won a fair amount of money from his fellow golfers; he's probably lost a decent chunk of change, too. At the end of the day, though, Lefty's net worth can survive some risks.
Based on his on-course success, Mickelson has earned more than $92 million in winnings, making him the second-richest golfer of all time. His name recognition and longevity have also helped him land plenty of endorsement deals, which only improve his bottom line.
In total, Mickelson's net worth clocks in at an eye-popping $400 million. If nothing else, that's more than enough to allow him to take some risky bets whenever he hits the links.