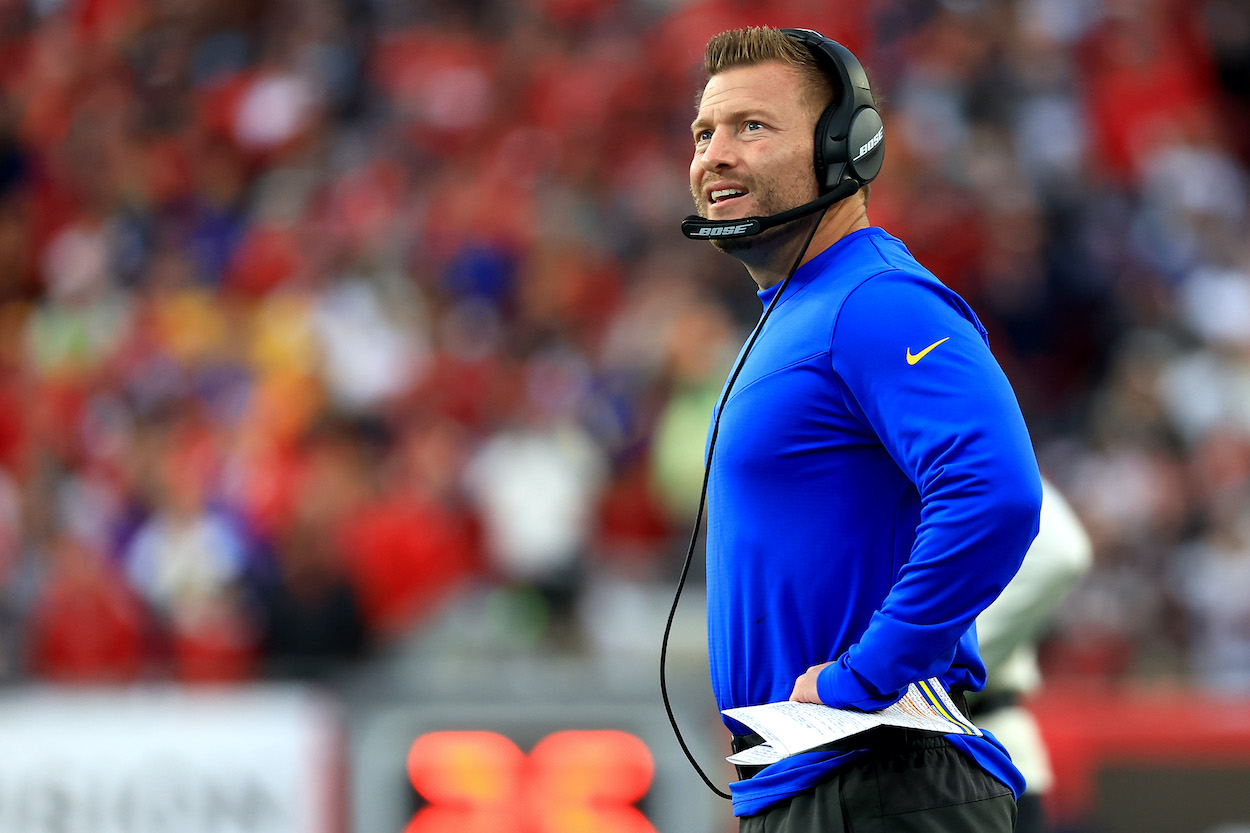 Rams Head Coach Sean McVay Reeks of Desperation in His Plea to Keep 49ers Fans Away From the NFC Championship Game: 'Don't Sell Those Tickets!'
Sean McVay is doing everything he can to make sure the Rams have a true home-field advantage against the 49ers in the NFC Championship Game.
The Los Angeles Rams will play host to the San Francisco 49ers in the NFC Championship Game this weekend, but how much of a home-field advantage will they really have?
49ers fans flooded the bleachers of SoFi Stadium with a sea of red for the Week 18 matchup between these two NFC West rivals, so the Rams are taking new measures to make sure that doesn't happen this time around. Even Rams head coach Sean McVay is urging LA's fans not to sell their tickets so they don't waste their home title game.
The Rams tried to restrict 49ers fans from attending the NFC Championship Game
SoFi Stadium has been a popular destination for away fans all season long. In the middle of winter, who wouldn't want to take a trip to sunny Los Angeles to watch their favorite team play in a beautiful, $5 billion masterpiece of a stadium?
Thousands of 49ers fans made the short trip to LA back in Week 18 for a must-win game for playoff survival, and they took over the stadium in a way that actually hurt the Rams. The San Fran contingent was so strong that LA was forced to switch to a silent count due to the noise.
"What catches you off guard is, they do a great job traveling," McVay said after the game. "They got a really loyal fan base. They've got a great tradition and history, and it's a short trip. So, credit to them. … It was really difficult to operate. And so, you almost have to handle that situation like you would an away game."
The Rams don't want a similar situation in this weekend's NFC Championship Game, so they initially tried to restrict 49ers fans from grabbing tickets early on. When they first went on sale, Ticketmaster informed potential buyers that they couldn't purchase tickets unless they could provide a Los Angeles-based zip code.
The notice was taken down a day later, so expect the red and gold wave to be just as prevalent this Sunday as it was in Week 18.
Sean McVay urges Rams fans not to sell their tickets
McVay has gotten used to coaching quasi-away games in LA's home stadium over the past few years, and he doesn't want that to happen this weekend in one of the biggest games of his career.
So, while speaking with reporters on Monday, he decided to take matters into his own hands and issue a plea to Rams fans everywhere.
"I thought the Monday night atmosphere [against the Cardinals] was electric, and looking to create something [similar] — and even that much more — for the NFC Championship. [I'm] really grateful for those Rams fans. Hold onto those tickets and it'll be much appreciated. But our guys are looking forward to putting on a good show against a great opponent. Can't wait to be able to do it and don't sell those tickets!"

Sean McVay
Not many NFL teams would have to beg their fans to show up for a conference title game, but that's unfortunately the reality when you play in La La Land.
McVay needs to worry more about solving his Kyle Shanahan problem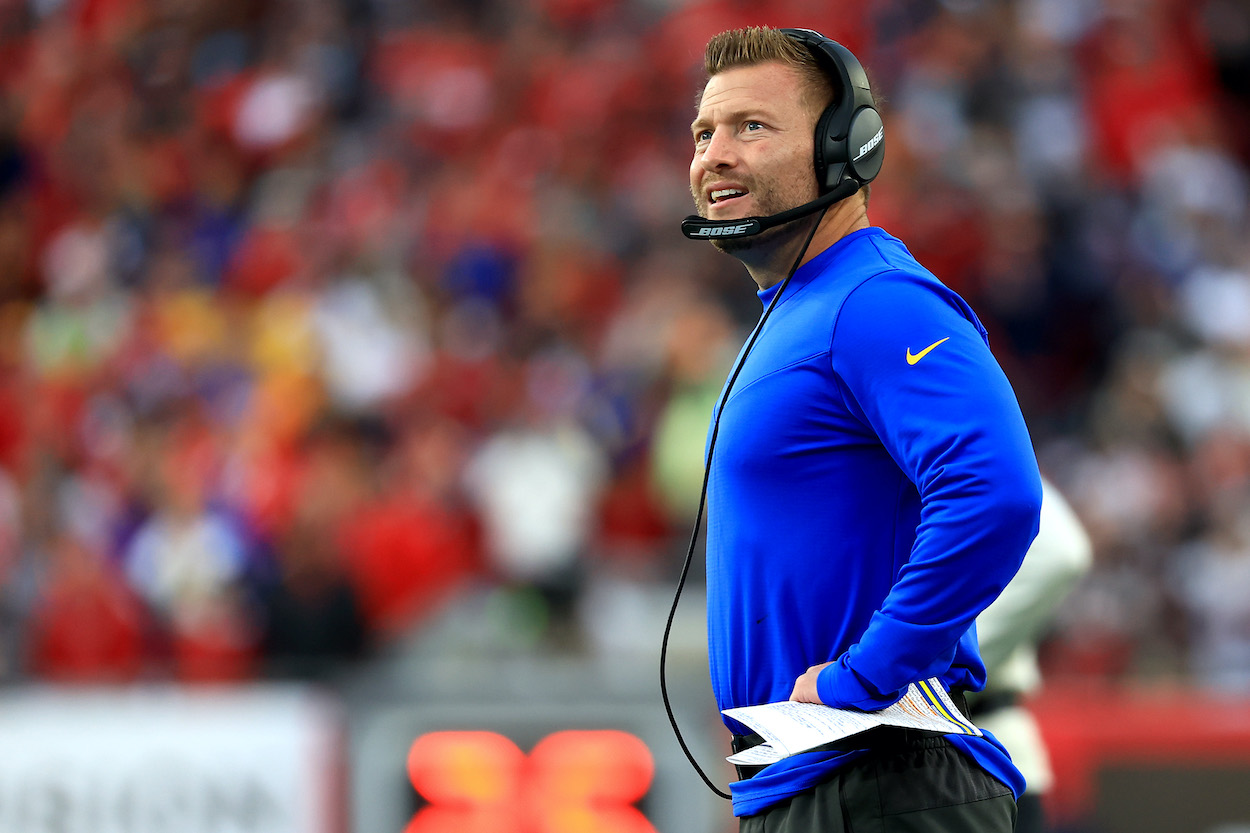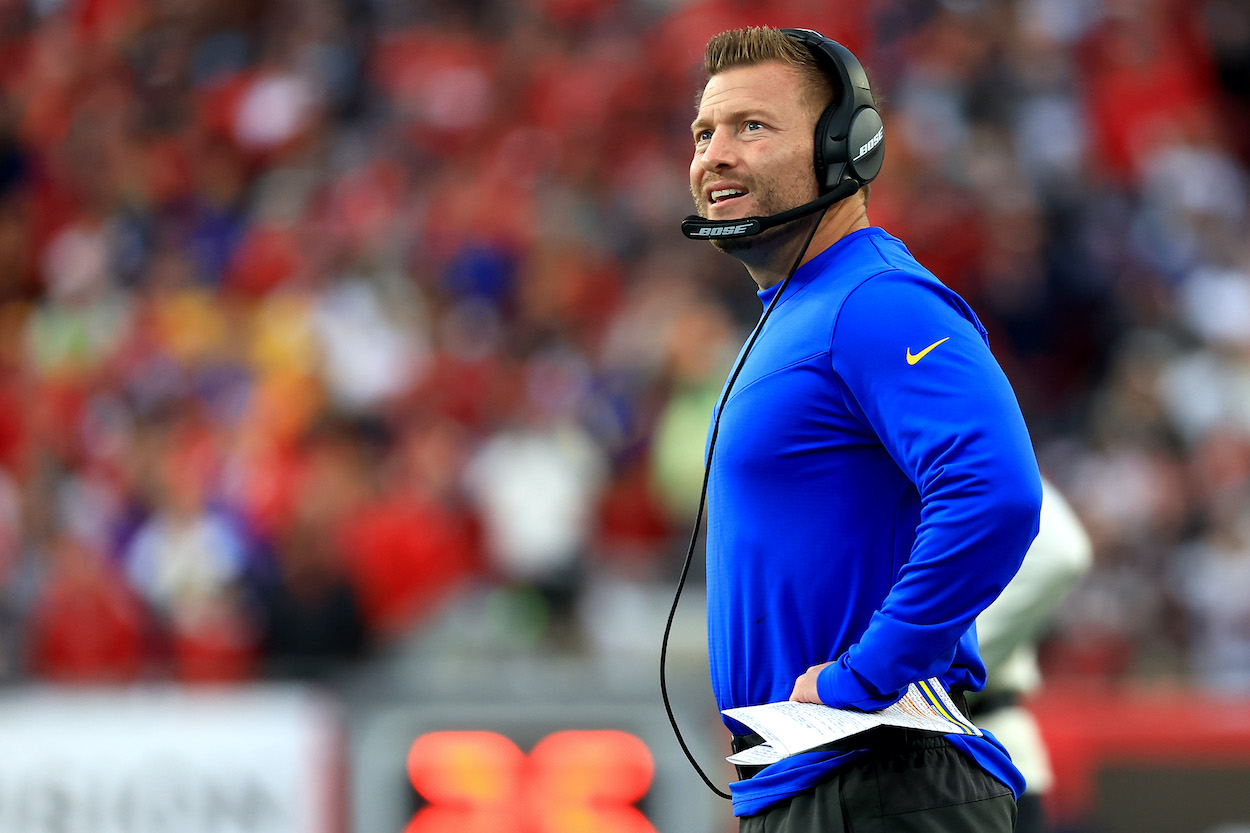 You can't knock McVay for wanting some semblance of home-field advantage for an NFC Championship Game inside SoFi Stadium, but he's got bigger fish to fry this week.
Most notably, the shark known as Kyle Shanahan.
In 10 matchups between the former co-workers, McVay is just 3-7 against Shanahan. McVay's Rams have also lost six straight to Shanahan's 49ers despite closing as the betting favorites in a majority of those games.
It doesn't matter whether the games have taken place in Los Angeles or farther north in San Fran; Shanahan owns McVay over the last few seasons. Solving his Shanahan problem is much more important for McVay than worrying about which fans show up on Sunday.
Like Sportscasting on Facebook. Follow us on Twitter @sportscasting19.