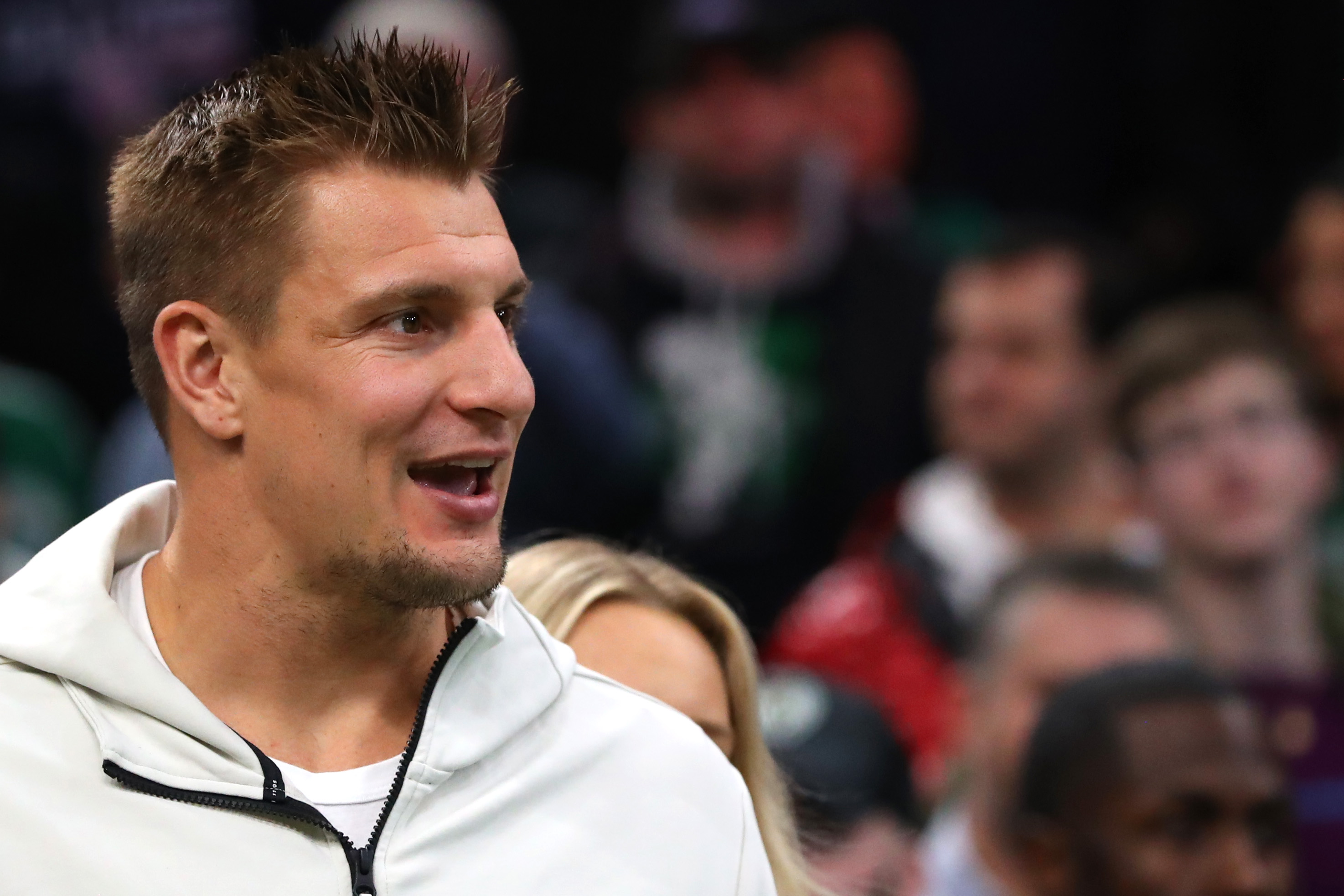 Rob Gronkowski Said Change of Scenery Was a Big Factor in NFL Return
Former New England Patriots All-Pro tight end Rob Gronkowski said a change of scenery was a big factor for him coming out of retirement.
It's become pretty difficult to figure out Rob Gronkowski. After many months of insisting his retirement from the NFL was legit and he was done with the game, he's back. Not only is he back, but he'll now be dressed in a Tampa Bay Buccaneers uniform. In Gronk's latest message on why he returned, he said he wanted to see what it was like playing "somewhere else."
Rob Gronkowski's football career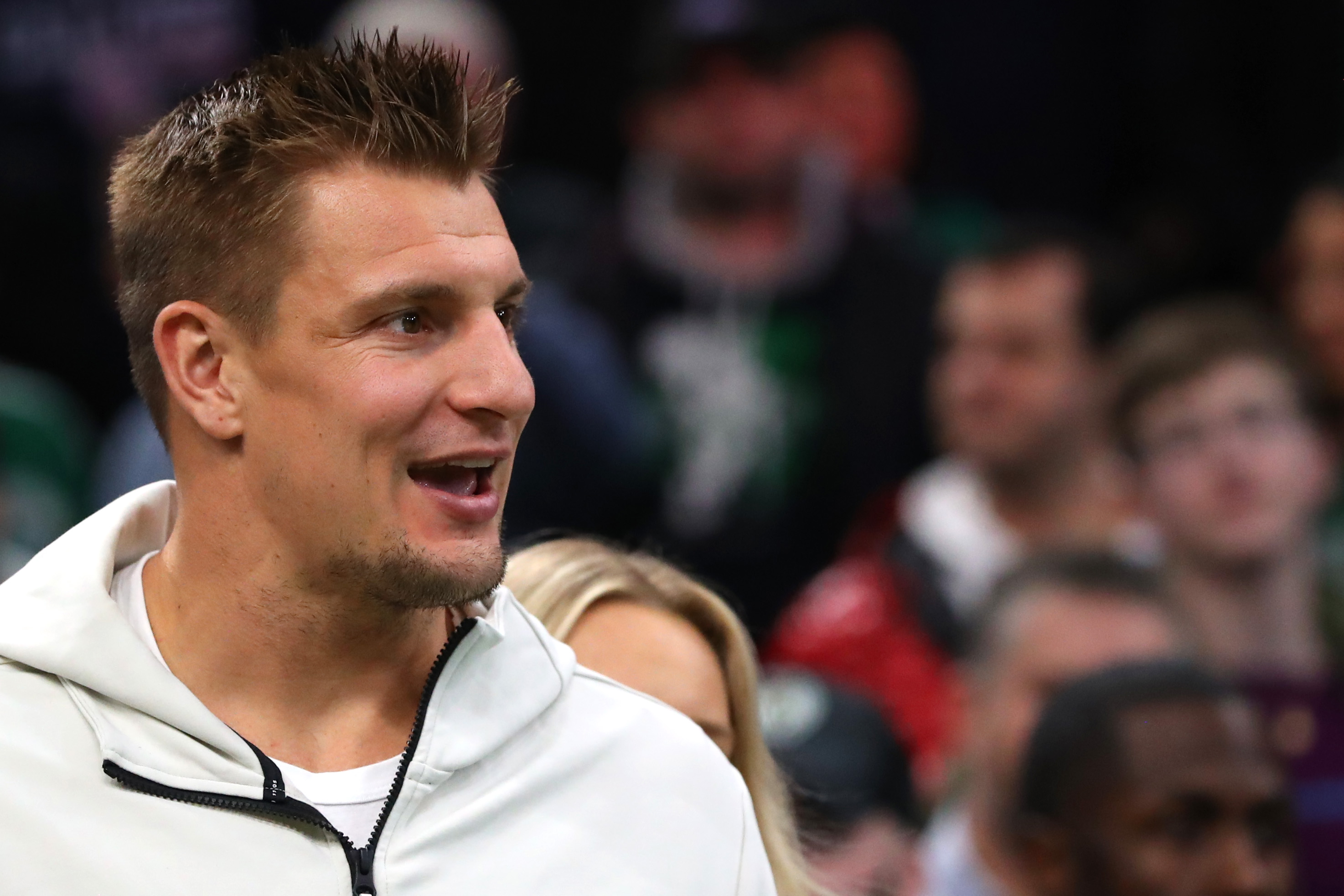 Rob Gronkowski played his college football at Arizona. He proved to be a steal in the 2010 NFL draft when the New England Patriots selected him in the second round. Gronkowski, a 6-foot-6, 260-pound tight end, was taken with the 42nd overall selection.
Gronkowski, a big-time blocker and pass catcher, made an impact right away. In his rookie season, he caught 10 touchdown passes and had just 42 receptions. In his second season, Gronk was a much bigger part of the offense, catching 90 passes for 1,327 yards and a league-high 17 touchdowns.
During that sophomore season, Gronkowski made the first of his five Pro Bowls. In five of his nine NFL seasons, he recorded double-digit touchdown receptions. Gronk finished his career with 79 touchdowns and had 7,861 receiving yards. He was part of three Super Bowl championships and 'retired' from the game after the 2018 season.
Gronkowski calls it quits
Rob Gronkowski battled injuries throughout his career. Only in his first two seasons did he play in all 16 games. He played in just seven games in 2013 after tearing his ACL. Gronk bounced back strongly in the 2014 season with 12 touchdowns and 1,124 yards in 15 games. He was named the league's Comeback Player of the year by both the Associated Press and the Pro Football Writers Association.
Gronk posted his retirement announcement on Instagram where it read in part: "It all started at 20 years old on stage at the NFL draft when my dream came true, and now here I am about to turn 30 in a few months with a decision I feel is the biggest of my life so far. I will be retiring from the game of football today," Gronkowski wrote. "I am so grateful for the opportunity that Mr. Kraft and Coach Belichick gave to me when drafting my silliness in 2010."
Gronk sat out the 2019 season and then watched quarterback Tom Brady leave the New England Patriots for the Tampa Bay Buccaneers via free agency. Sure enough, Gronkowski eventually said he wanted to return to football and was interested in joining Brady in Tampa. The Patriots traded Gronk for a fourth-round pick.
Gronk was looking for change of scenery
When Rob Gronkowski came out of retirement and became a member of the new-look Tampa Bay Buccaneers, he said there had been no plan in the works for him to join Tom Brady. According to The Tampa Bay Times, Gronkowski said he wanted to see what it was like to play somewhere else.
"No, no, that actually was never the case,'' Gronkowski said. "As a player, you always want to see what it is like somewhere else. (I) thought of that before, definitely after playing nine years in the NFL and I also thought about it when I came out of retirement. This is an opportunity to go see what it's like somewhere else, to go see what it's like in the NFL on another squad. There's so many players that bounce around on so many different teams. I loved my time in New England, no doubt about it. But it was another opportunity that presented."
Gronkowski said his return to the game just happened to coincide with Brady's free-agent move to Tampa. "But no, we never really talked about that before," he said. "It kind of just happened. (With) my retirement and him hitting free agency, it just kind of lined up like that.''