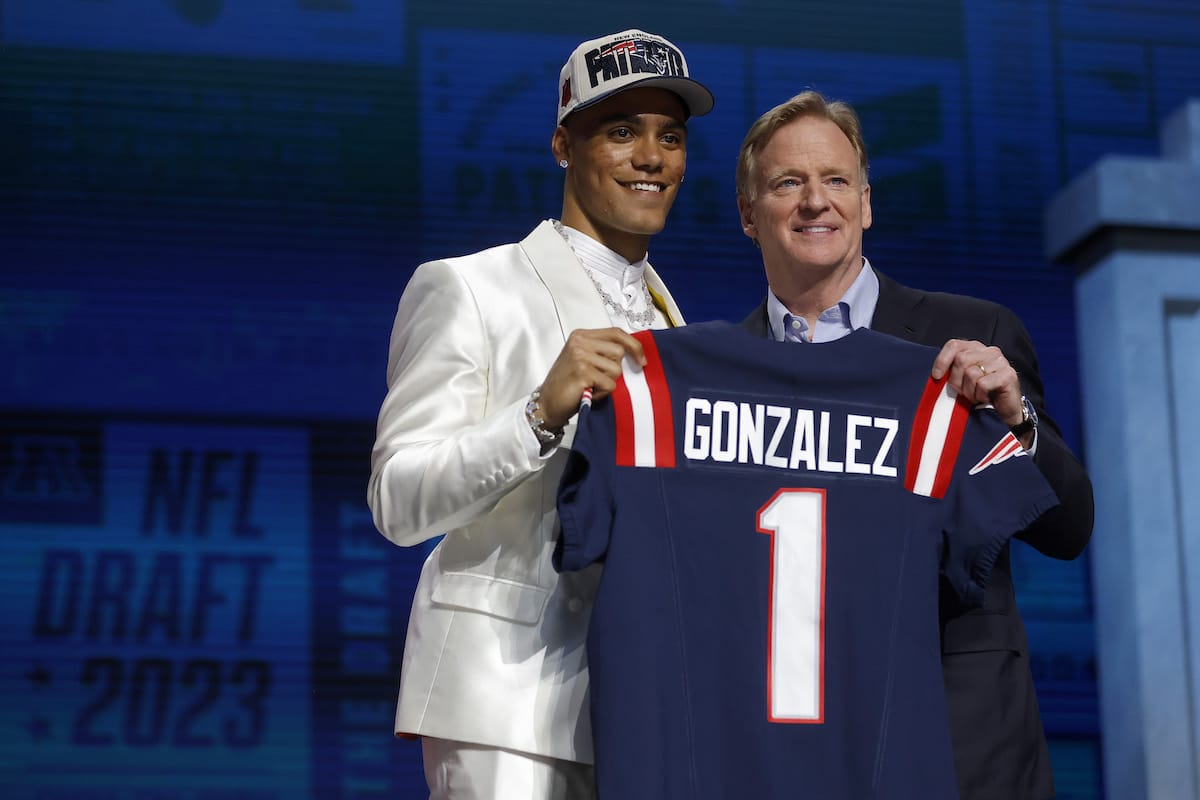 Robert Kraft's Assessment of the New England Patriots' 2023 Draft Class is Further Proof of Plummeting Standards in Foxborough
Think it's a good thing Robert Kraft is singing the draft class' praises? Think again.
For a New England Patriots franchise that once considered anything less than a Super Bowl title a failure, it's safe to say the standards have slipped significantly in Foxborough. Over the last two-plus decades, all Patriots fans heard about was the importance of attention to detail, planning for the future, and zigging when everyone else zags. 
Oh, how the mighty have fallen. 
Most of the time, things have worked out favorably for Robert Kraft and his beloved team. However, since Bill Belichick bet he could keep the NFL's most successful dynasty going without Tom Brady, the Patriots have struggled to score points, plummeted down power rankings, and missed the playoffs in two of the last three seasons. 
Of course, Belichick deserves the lion's share of the criticism for why New England has gone from dominating the AFC East to looking bound for a last-place finish in 2023. As the final decision-maker on everything football-related, he's responsible for failed draft picks like N'Keal Harry, Isaiah Wynn, Sony Michel, and Joejuan Williams. Yet even though Belichick didn't make any notable improvements to the roster, it certainly seems like his boss is excited about the future. 
However, while Patriots fans might feel encouraged by Robert Kraft's rosy assessment of Belichick's most recent draft, that doesn't change the fact that this team isn't close to competing for an eighth Lombardi Trophy. 
Robert Kraft is a big believer in New England's rookie class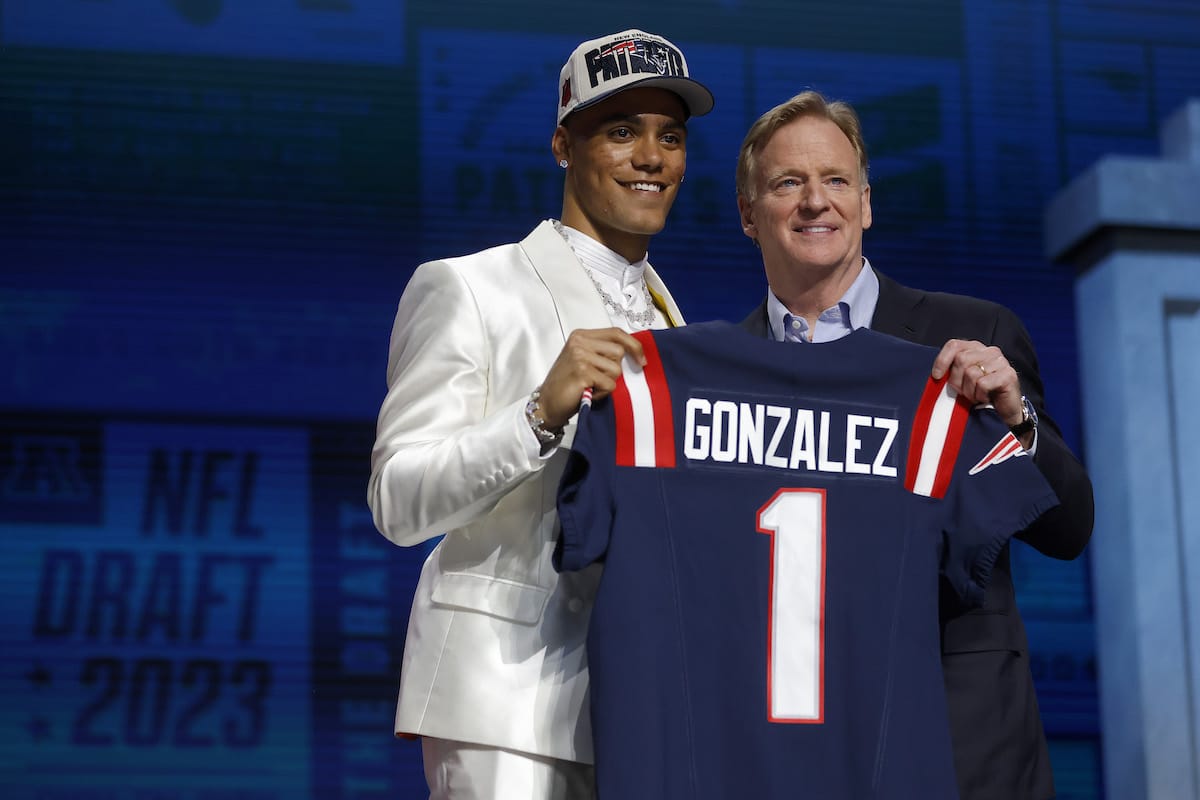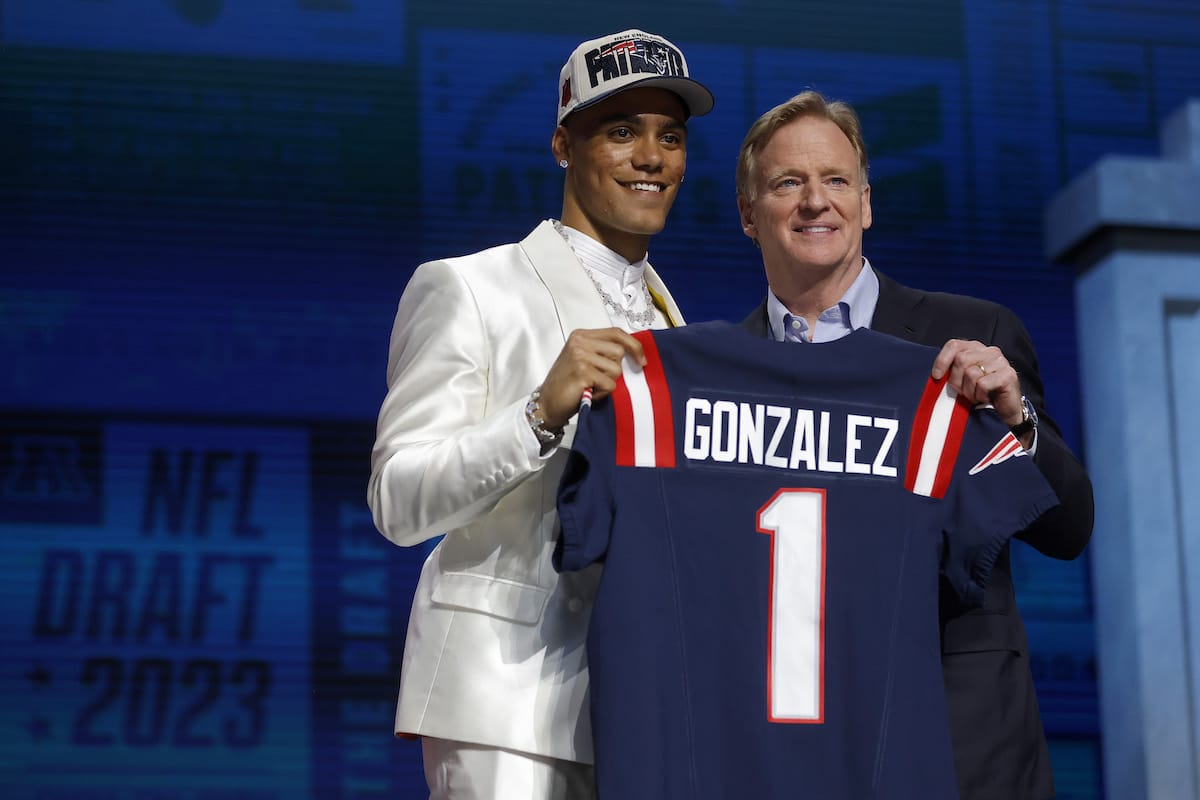 It's safe to say New England Patriots ownership has an optimistic outlook about what lies ahead.
However, whether that initial positivity about the Patriots' 12-man draft class persists by season's end remains to be seen. After all, even though Kraft clearly has huge expectations, Belichick's inconsistent performance as a general manager should leave some cause for concern. 
Still, a deep group headlined by first-rounder Christian Gonzalez has a lot of pressure to contribute quickly on its collective shoulders. 
"At the end of draft day, [Patriots president] Jonathan [Kraft] and I were chatting, and I said, 'This was a great, great draft. I'm really optimistic about the team.' And he said, 'You say that every year!' But I really believe it. We were able to get the top seven picks that we had identified before the draft. I think it gives us a good balance of what our needs are. I think our free-agent pickups and getting Bill O'Brien in will make a big difference," Kraft said, per ESPN.
Considering the outspoken owner called out the team's poor drafting last offseason, it's surprising to see him speak so glowingly before OTAs or training camp. And given the relatively disappointing early returns from a 2022 class that included reaches in the first two rounds, why should Kraft still give Belichick the benefit of the doubt? 
The New England Patriots are where they are due to their own mistakes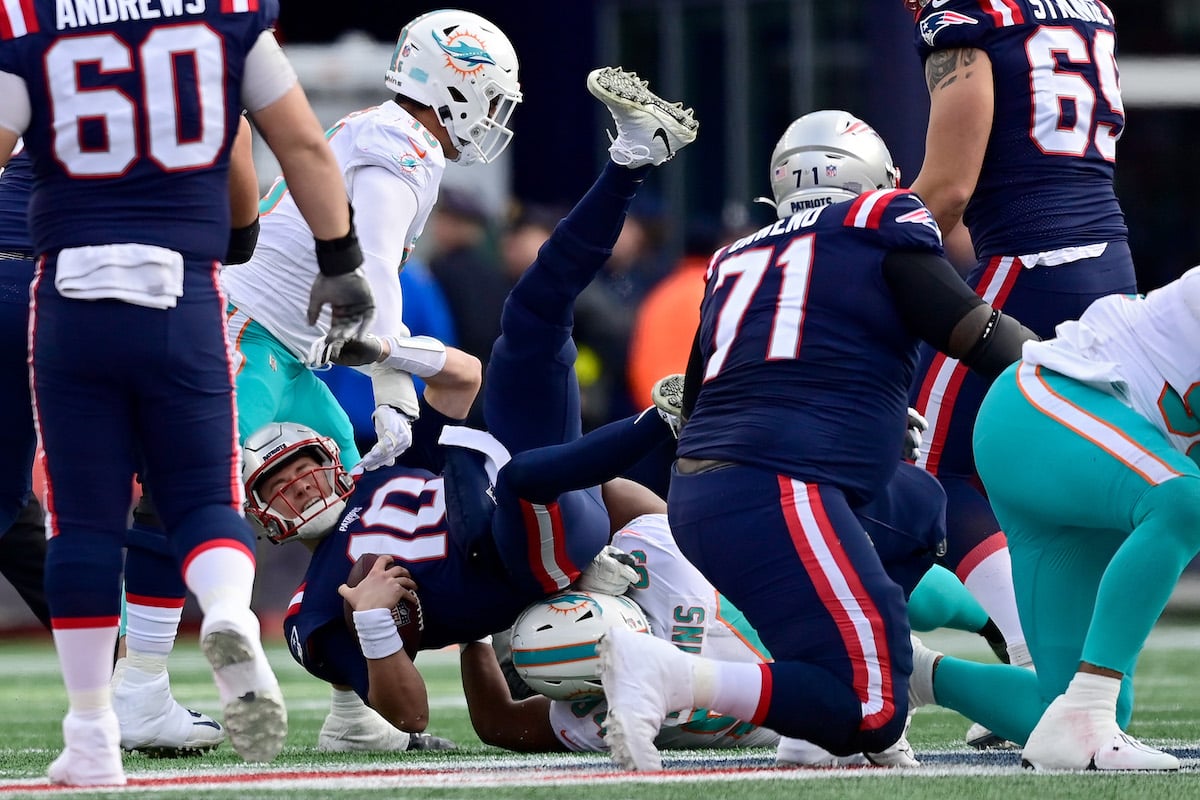 It might be unfair to call the front office and ownership delusional, but it certainly wouldn't be a stretch to say there is a lack of self-awareness within the walls of One Patriot Place. 
To put it bluntly: New England is no longer a threat. 
After spending so many years racking up division titles and hosting AFC Championship Games, this franchise has fallen from the top of the mountain into the pit of mediocrity. A roster that once featured stalwarts like Tom Brady, Rob Gronkowski, Julian Edelman, and Dont'a Hightower has nothing close to that level of star power. And given the way Mac Jones has been treated, it wouldn't be a shock to see Bailey Zappe (or another quarterback) start games for the Patriots in 2023. 
Perhaps suffering through the Cam Newton/COVID-19 season and last year's debacle of a campaign with Matt Patricia as offensive coordinator has caused Kraft to forget about what the glory days were like in Foxborough. Belichick would use the draft to restock the pipeline, coaches would develop prospects, and the Patriots would keep winning. 
Now, Kraft has resorted to pounding the table for a class of completely unproven players joining an organization that is a complete shell of itself. 
The coaching staff may include Bill O'Brien and Jerod Mayo, but who else is considered a viable candidate to run his own team someday? Just how many of the team's recent picks look poised to become long-term starters? And with a large chunk of the roster on expiring contracts, who are the building blocks who'll get this team back to contending for the Lombardi Trophy on an annual basis?
Could 2023 be the last year of the Bill Belichick era?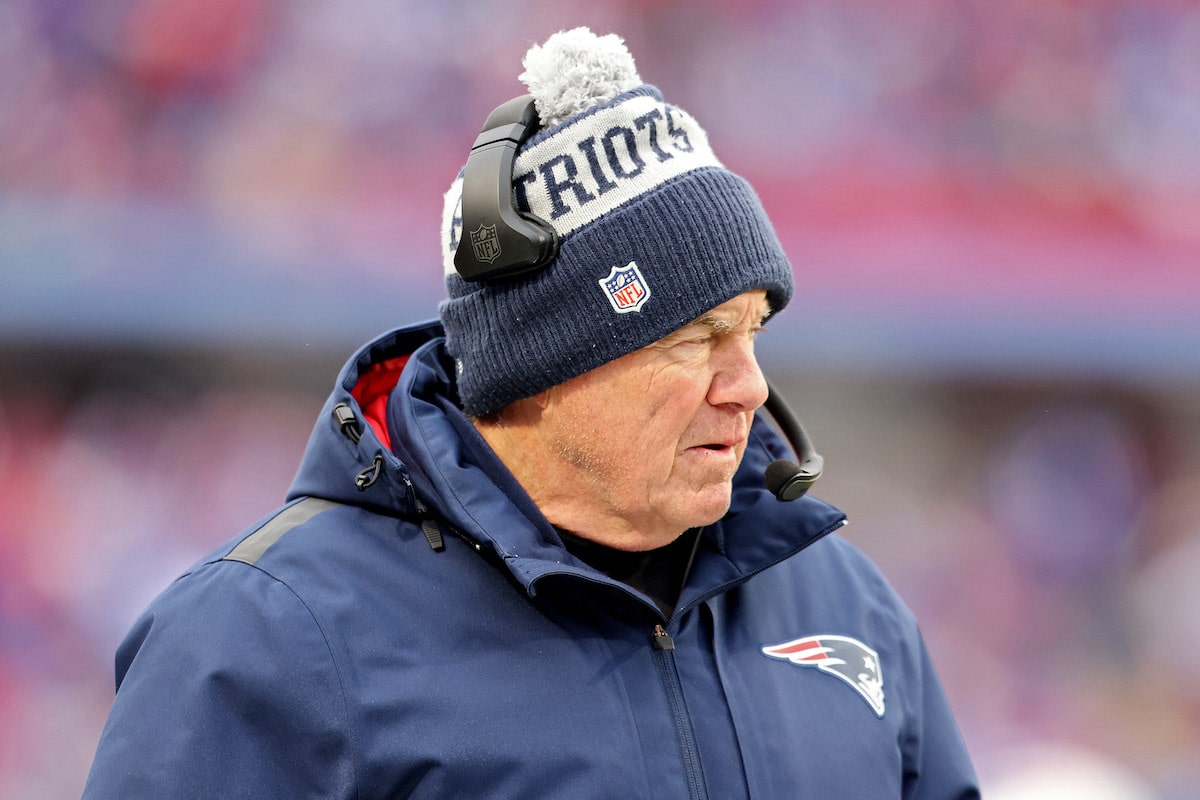 Even if top draft pick Christian Gonzalez is a Day 1 starter, just how much does that move the needle in the AFC? Unfortunately for Patriots fans hoping for a turnaround, the answer is not much. 
Sure, having an uber-athletic cornerback with All-Pro upside makes New England better both in the short and long term. However, that doesn't necessarily transform the team's odds of making the playoffs, especially with Aaron Rodgers taking over a talented New York Jets team. 
Could second-round pick Keion White and fellow Day 2 selection Marte Mapu add much-needed speed and playmaking ability to the defense?  Absolutely. 
Yet when you look at the bigger picture, using valuable assets on a tweener front-seven player who fell out of the first round and a hybrid safety/linebacker from a small school looks like another potential miscalculation by Belichick. 
After all, the Patriots still have major questions at wide receiver and tight end. The left tackle position could be OK … if Trent Brown is focused and motivated. It could also be a downright disaster. 
Ultimately, Belichick's refusal to adapt to the times seems more and more likely to backfire. Even though he's a big believer in his ability to scheme up ways to slow down opposing offenses, that won't matter if the Patriots still can't score points with any semblance of consistency.
So, unless New England's top three draft picks turn a good defense into an elite one, it's tough to see a playoff berth in 2023. 
And if Belichick produces another playoff-less season, Robert Kraft must cut ties with the second-winningest coach in NFL history in order to remind everyone that standards must be kept.