Ron Rivera Does Playoff-Caliber Trolling of Rival NFC East Coach Jason Garrett a Month Before the NFL Season Starts
Football needs more people like Ron Rivera, who beat cancer while barely missing any time at work for the Washington Football Team. New York Giants fans aren't sure yet whether they need fewer people like Jason Garrett, under whom second-year quarterback Daniel Jones regressed behind an underwhelming offensive line.
So, when Rivera takes a thinly veiled shot at Garrett, real NFL fans and anyone with a sense of humor should applaud a job well done.
Jason Garrett's interaction with reporters became a hot story for a day
Honestly, what Garrett said last week belongs in a file under the heading of "no harm, no foul." Because the offensive coordinator in the media capital of the world spoke, it became a big deal.
Garrett wrapped up his news conference with the media and said, "Good to see you guys," as he walked away from the podium. There wasn't much of a response, so Garrett needled the reporters a bit.
"We say, 'Good to see you, coach,'" Garrett said. "That's how we do it."
In a room full of journalists exhausted by writing about Saquon Barkley's knee, people interpreted the exchange as Garrett wanting to be called "coach" rather than by his name.
Reporters covering Garrett while he coached the Dallas Cowboys, like ESPN's Todd Archer, saw the video clip and said it was just a run-of-the-mill sort of interaction and noted that Garrett did not put emphasis on the word "coach."
Seriously, though, the exchange made news. Perhaps it was indicative of the thirst for something to talk about other than MLB and the Olympics now that the NBA playoffs are over.
Ron Rivera expertly trolled Jason Garrett
A lot of people in football hold Ron Rivera in high regard. After a nine-year career playing defense for the Chicago Bears, he went into local television work covering the team. In 1997, he returned as a quality control coach for the Bears. After five years coaching linebackers for the Philadelphia Eagles, Rivera returned to Chicago in 2004 as the defensive coordinator.
After time there and with the San Diego Chargers, Rivera landed in Carolina as the Panthers' head coach from 2011-19. Rivera's teams went 76-63-1 and played in Super Bowl 50 against the Denver Broncos. When the Panthers let him go, the Washington Football Team hired him last offseason.
Doctors detected early-stage squamous cell carcinoma in his neck in August 2020. The radiation and chemotherapy treatments were draining at times, but Rivera missed just a handful of practices. Doctors pronounced "Riverboat Ron" cancer-free early this year.
The Rivera sense of humor is still in place. The WFT head coach spoke with reporters on Sunday to update them on training camp developments. When it ended, a reporter said, "Thank you, Ron."
Without missing a beat, Rivera responded in top form.
"Oh, it's 'coach,'" he said before winking and adding, "Just kidding."
This stupid 'coach' controversy started with Deion Sanders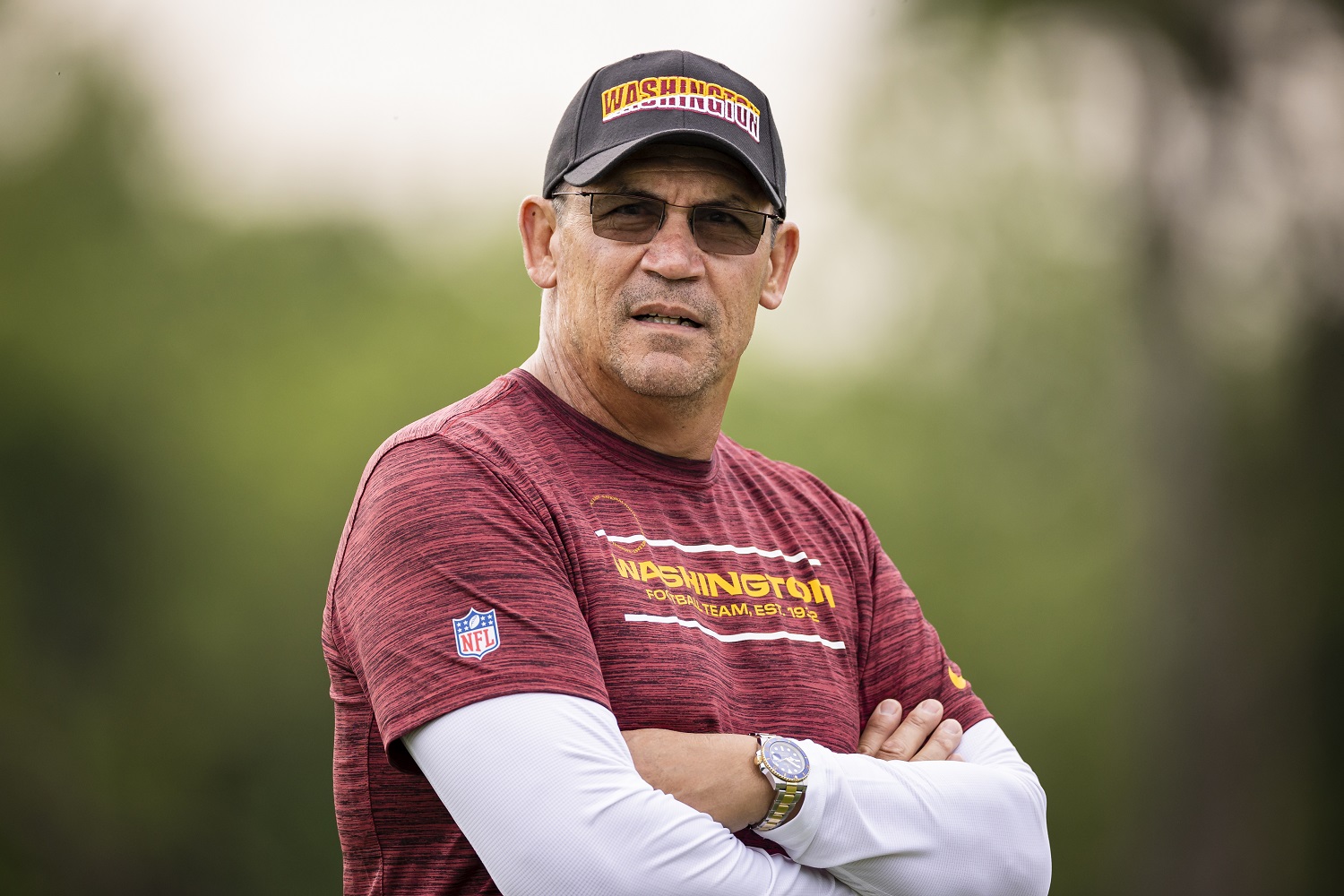 Deion Sanders displayed a big personality as a professional football and baseball player. Reporters found him to be approachable and affable.
An incident at the Southwestern Athletic Conference football media day this summer changed that. According to the Clarion-Ledger in Mississippi, Sanders, now the head coach at Jackson State, reacted angrily when addressed by his first name rather than as "coach." He walked out after another reporter also called him Deion.
"You don't call Nick Saban, 'Nick.' Don't call me Deion," Sanders said. "If you call Nick, 'Nick,' you'll get cussed out on the spot, so don't do that to me."
Sanders later tried to downplay it, but he came off looking like an egomaniac for no other reason than in no way do coaches rank higher than reporters (or vice versa) in whatever caste system Sanders was imagining. In addition, reporters covering the Alabama Crimson Tide routinely address Saban by his first name.
Like Sportscasting on Facebook. Follow us on Twitter @sportscasting19.