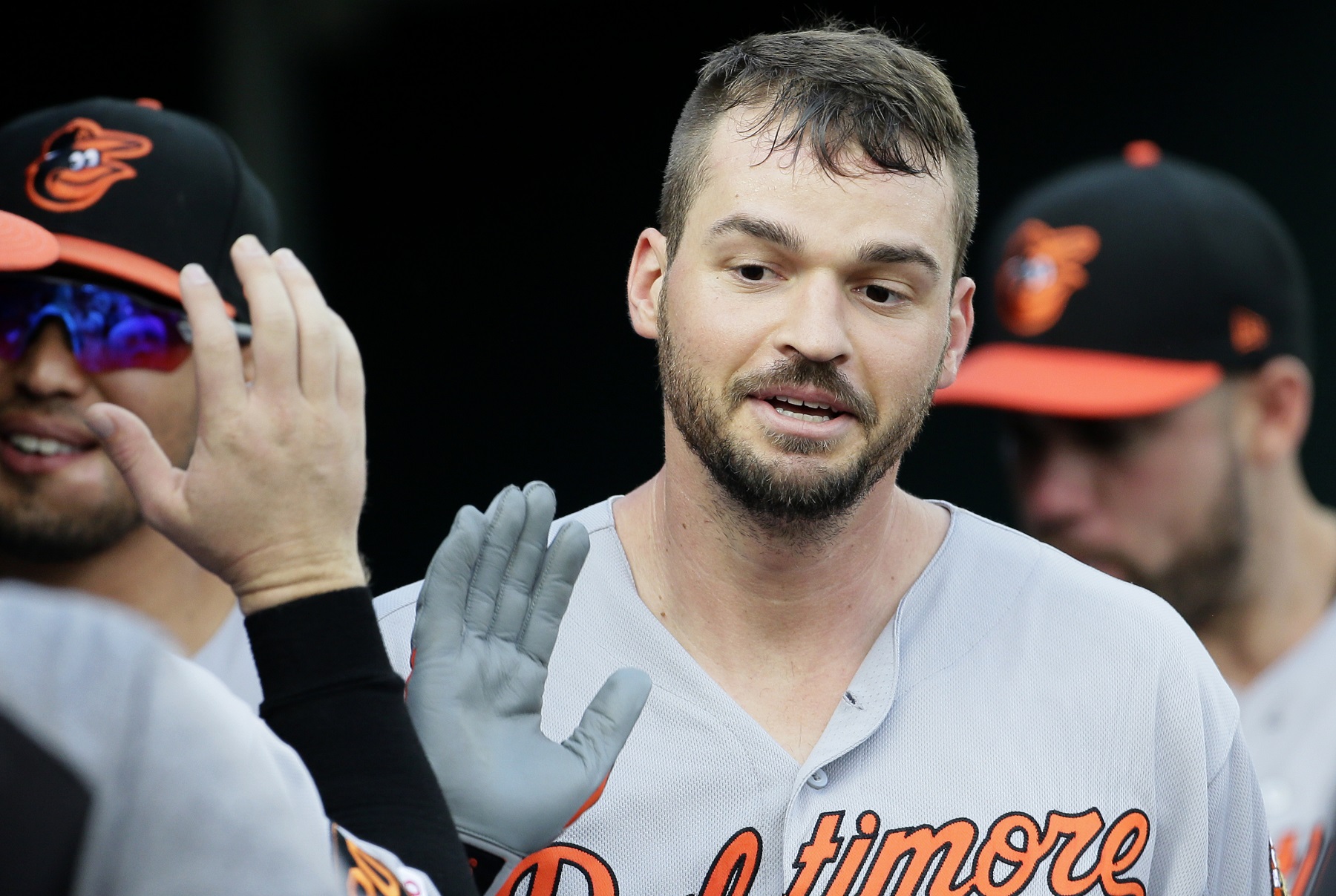 Slugger Trey Mancini Has Shared Good News With Orioles Fans
Baltimore Orioles star Trey Mancini has shared good news about his health eight months after a cancer diagnosis.
When Trey Mancini ended the 2019 MLB season on a two-week tear, there was no way that he couldn't be eager to get back to work at spring training with the Baltimore Orioles. His .431 average with three home runs and 14 RBIs over those final 12 games completed the best of his three full seasons and set Mancini up as an emerging star to watch.
But there was no 2020 season for Mancini, nor was there a guarantee of any future at all in the sport.
The Baltimore Orioles need all the help they can get
The Baltimore Orioles wouldn't be competitive in any of major-league baseball's six divisions, but being stuck in the American League East is particularly punitive. The New York Yankees and Boston Red Sox are free-spending organizations, and the Toronto Blue Jays and Tampa Bay Rays have learned how to squeeze maximum value out of smaller payrolls.
Meanwhile, the Orioles are none of the above. In fact, they're a shell of the franchise that carried a $175 million payroll as recently as 2017. They spent less than any MLB team a season ago, trailing even the historically stingy Pittsburgh Pirates and Miami Marlins.
Peter Angelos took majority control of the Orioles in 1993. The team has been to the playoffs just five times since and lost 115 and 108 games in the past two full seasons. The Orioles finished 25-35 in the pandemic-shortened 2020 season.
It's why the Orioles can't wait for Trey Mancini to return.
Trey Mancini is a rare gem for the Baltimore Orioles
Trey Mancini was a high school baseball star in Winter Haven, Florida, and went on to a solid career at the University of Notre Dame, where he hit .389 as a junior in 2013. That attracted the attention of the Baltimore Orioles, who selected him in the eighth round on the June draft.
Mancini signed with Baltimore spent the summer with Aberdeen in the Class A New York-Penn League, where he batted .328 with three homers and 35 RBIs in 68 games. That earned him a promotion to long-season Class A ball the following spring, and he reached Class AA in 2015, hitting .359 for Bowie in the Eastern League.
Hitting a solid .280 with 13 homers for Norfolk in the International League in 2016 was the last he would see of the minors. Mancini finished third in AL Rookie of the Year voting to Aaron Judge and Andrew Benintendi in 2017 after finishing with a .293 average and 24 homers.
After sustaining a knee injury and falling to a .242 average in his second season, Mancini rebounded to .291 with a career-high 35 homers last year, which is why the 2020 season was expected to be a big one for him.
Trey Mancini missed 2020 after a cancer diagnosis
Baltimore Orioles outfielder and first baseman Trey Mancini left spring training on March 7, 2020, and it was disclosed five days later that he had undergone surgery to remove a tumor from his colon. On April 28, Mancini wrote a first-person piece for The Players Tribune revealing that the diagnosis was stage 3 colon cancer.
The recovery from the surgery and the need for follow-up chemotherapy was projected to keep him sidelined anyway, and then the COVID-19 pandemic clinched the decision to keep him off the diamond in 2020.
Cancer is scary stuff for anybody and unexpected for an athlete who had not yet turned 28 years old, but Mancini persevered. This week, Mancini revealed that his most recent bloodwork indicated no sign of cancer, putting him on schedule to be ready for the start of 2021 spring training.
"Health-wise, I feel great," Mancini told Orioles beat writer Joe Trezza. "I feel totally like myself."
All stats courtesy of Baseball Reference.