Steve Kerr Thinks that Aspiring NBA Players Should Play This Sport Growing Up
While Steve Kerr might be relatively new to the NBA coaching scene, he knows quite a bit about basketball. After winning five championships as a player, working as a TV analyst, running the Phoenix Suns, and leading the Golden State Warriors to historic success, he's developed quite the reservoir of knowledge. When he gives insights into player development, everyone should listen.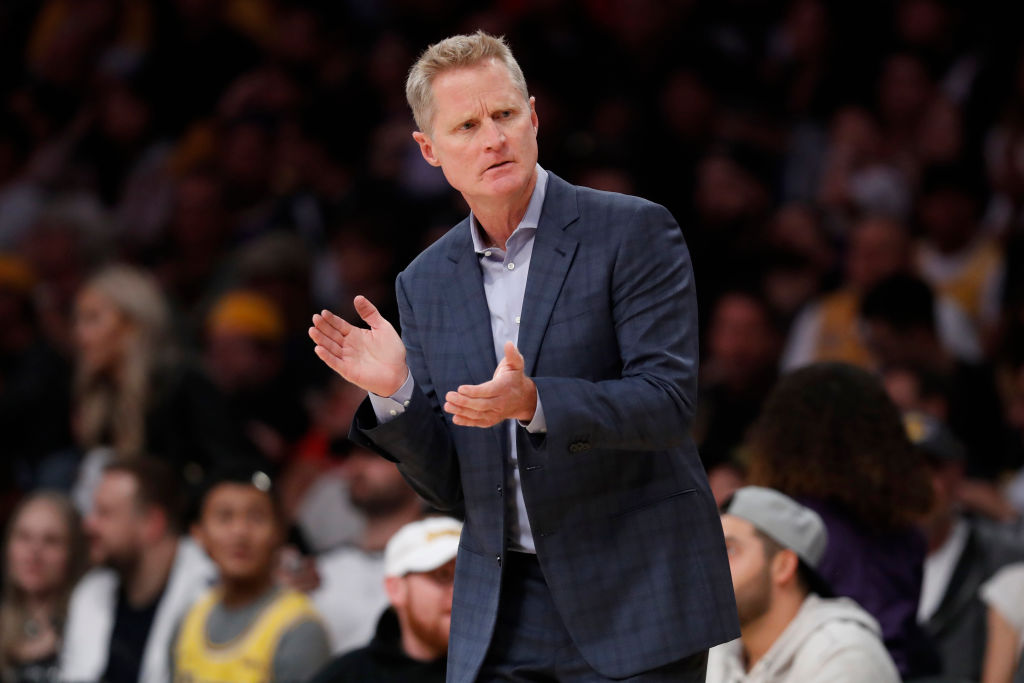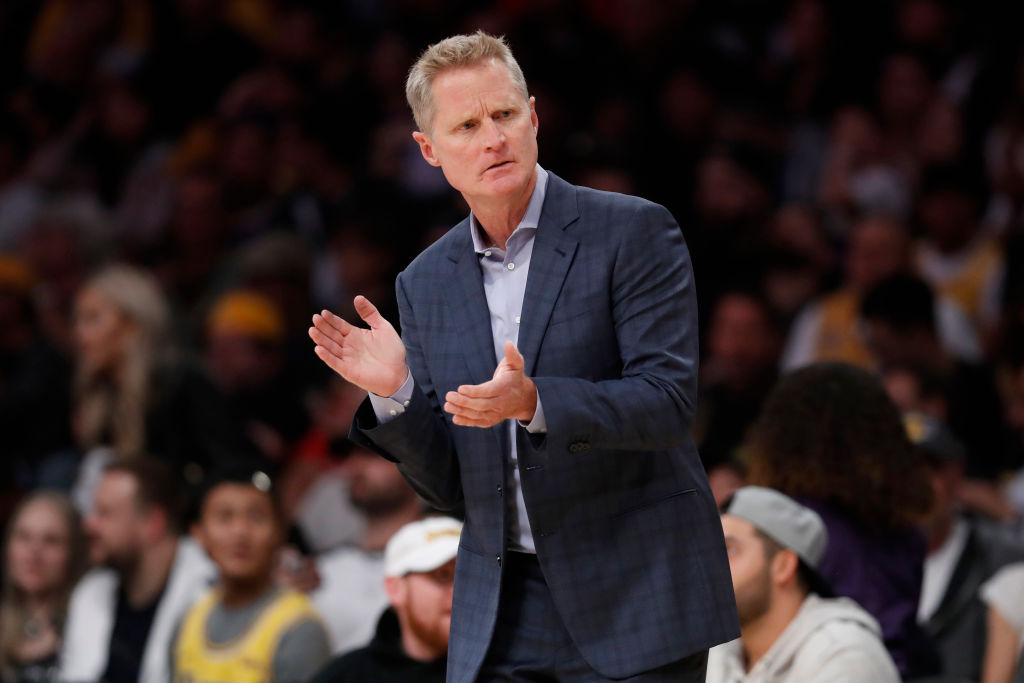 Kerr recently spoke about that very topic and broke away from conventional basketball wisdom. He thinks that aspiring pros should hone their skills in one specific way.
Steve Kerr's basketball career
After growing up in the Middle East, Steve Kerr enrolled at the University of Arizona and joined the basketball team. While he missed an entire season with a knee injury, the guard still found success with the Wildcats; as a senior, he shot an NCAA record 57.3% from behind the three-point line and helped his team reach the Final Four.
Kerr was selected in the second round of the 1988 NBA draft and started his career in Cleveland. He joined the Bulls for the 1993 season and, after Michael Jordan returned, the team started rolling; Kerr would win three championships in Chicago, making key plays in the 1997 and 1998 NBA Finals. The sharpshooter would win two more titles with the San Antonio Spurs before retiring as a champion in 2003.
After retiring, Kerr linked up with TNT, serving as a television analyst. He stepped away from the role for a few seasons to serve as the Phoenix Suns' general manager but returned to in 2010. He left the broadcast booth again in 2014, this time to take the Golden State Warriors head coaching job. Since then, Kerr has done nothing but win.
Steve Kerr thinks basketball players should start with soccer
Growing up abroad, Steve Kerr was exposed to soccer from an early age. Now, after a life in basketball, he thinks that young athletes should also learn about the beautiful game.
"If I was the czar of American basketball, I would make every player coming through the youth basketball program play football," the Warriors coach said on The Men in Blazers podcast. "It translates directly. The problem in basketball today, the young players are coming up and they just try to beat everyone one-on-one with the dribble. They're unbelievably gifted dribbling the ball, but they don't understand how to pass and to move. Which is what football would teach them."
While that idea might sound a bit unconventional, Kerr is coming from a logical position. In fact, another NBA star has taken a similar position.
Steve Nash's success was thanks to soccer
While he's been out of the league for a few years, Steve Nash had a hall of fame career. Despite that success, he didn't play basketball until his teenage years; Nash grew up playing soccer and hockey. He believes his success on the hardwood, however, started on the soccer pitch.
"Obviously they're completely different sports—one's with your feet, one's with your hands—but as far as spacing, connectivity with your teammates, movement, passing, defending, there are similarities," Nash told Grant Wahl. "I probably wouldn't have been an NBA player if I didn't bring a unique perspective born in soccer to the game of basketball."
"In soccer, you always have to have your head on a swivel and be thinking before you get the ball. You have to see where you're going to go with it or what your options are before you get it," he continued. "And that's not the way a lot of kids grow up playing basketball. So that gave me an awareness and a mentality to be a step ahead of the defense and be predicting angles and opportunities before they arise. So it's something that I transferred over."
While soccer might not be the most intuitive way to improve your basketball game, it's tough to argue with Steve Kerr and Steve Nash.