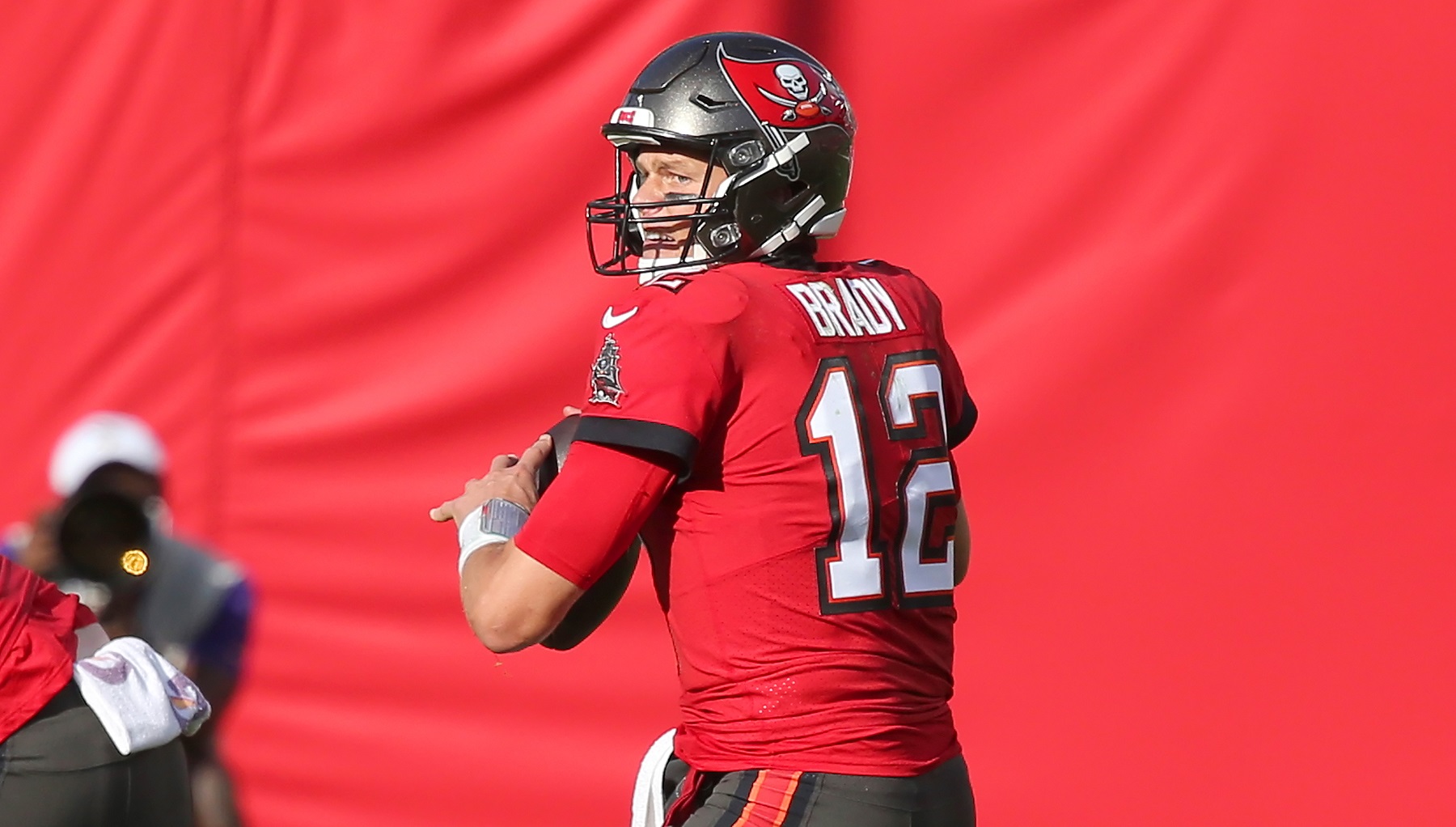 Super Bowl 55 Will Be a Heartbreaker for Tampa Bay Fans
Tampa Bay Buccaneers fans should prepare themselves for two big disappointments related to Super Bowl 55.
Clinching a playoff berth probably isn't in the cards for Tom Brady and the Tampa Bay Buccaneers in NFL Week 15, but coach Bruce Arians' squad is making a trip to the postseason look inevitable.
That's what happens when you're sitting at 8-5 entering a game against a bad Atlanta Falcons (4-9) team at the same time that 10 of the NFC's 16 teams have losing records.
Clinching that berth this week or next won't do much to console Bucs fans, however. One way or the other, the season seems destined to end in disappointment for the good people of Tampa whether their favorite team makes it to Super Bowl 55 or not.
Tom Brady and the Bucs can clinch a berth in NFL Week 15
The Tampa Bay Buccaneers have not been to the NFL playoffs since 2007 and have posted only three winning seasons since. First-year coach Bruce Arians guided the Bucs to a 7-9 record a season ago, and this year will turn out better. Adding Tom Brady and Rob Gronkowski to an offense getting big production from running back Ronald Jones (900 yards) and receiver Mike Evans (11 touchdowns) has resulted in an 8-5 start to the 2020 season.
Catching the 10-3 New Orleans Saints for the NFC South title is probably asking too much with just three games to go, but a wildcard berth is within reach. In fact, Tampa Bay clinches its postseason berth this weekend if the Bucs defeat the Atlanta Falcons on Sunday and the Minnesota Vikings and Chicago Bears somehow play to a tie in Minneapolis.
As an aside, not much has been clinched yet across the league. In the NFC, the Green Bay Packers have clinched the North Division, and the New Orleans Saints have qualified for the playoffs. In the AFC, the Pittsburgh Steelers have clinched a berth, and the Kansas City Chiefs have wrapped up the West Division in pursuit of defending their league crown at Super Bowl 55.
Tampa is hosting Super Bowl 55
The Tampa Bay Buccaneers entered the NFL as an expansion team in 1976, giving the league another warm-weather venue for the Super Bowl. The first league championship game played there was Super Bowl 18 on Jan. 22, 1984, when Marcus Allen's 74-yard run on the last play of the third quarter wrapped up the Oakland Raiders' 38-9 victory over the Washington Redskins.
Since then, there have been these Super Bowls there:
Super Bowl 25 on Jan. 27, 1991, also known as "Scott Norwood wide right" as the New York Giants edged the Buffalo Bills, 20-19.
Super Bowl 35 on Jan. 28, 2001, where the Baltimore Ravens dominated the New York Giants, 34-7, in a game marked by consecutive kickoff returns for scores by Ron Dixon and Jermaine Lewis.
Super Bowl 43 on Feb. 1, 2009, where the Pittsburgh Steelers edged the Arizona Cardinals, 27-23, as Ben Roethlisberger engineered an eight-play, 78-yard drive in the final 2:37.
Super Bowl 55 is slated for Feb. 7, 2021, at Raymond James Stadium in Tampa.
Super Bowl 55 is likely to set a disappointing record
Tampa Bay Buccaneers fans have been hoping since the day that Tom Brady signed his free-agent contract that their team would be the first to win a Super Bowl in their home stadium.
Although the Bucs are 8-5 and bearing down on a playoff berth, the bad news is that getting through the NFC playoffs is probably too much to ask. Tampa Bay is looking at the prospect of three road games, and the New Orleans Saints have looked stronger for most of the season. The Seattle Seahawks also lurk, and even scoring a second win over the Green Bay Packers this year might be too tall a task if Aaron Rodgers is on his game.
Unfortunately, the news just keeps getting worse for the town's football fans. Scoring a ticket to Super Bowl 55 would have been challenging anyway if the Bucs advanced that far, and now it could be an impossible request regardless of whether Tom Brady is on the field that day.
With Super Bowl 55 less than two months away, NFL commissioner Roger Goodell is conceding that the ongoing pandemic means the league does not know how many fans will be allowed into Raymond James Stadium, which seats just over 65,000.
"We will be working with public officials and the health officials to define that as we get closer to the game," Goodell told the Tampa Bay Times. "I'm not sure there's a specific number that we are confident saying this is what it will be. But obviously our focus will be keeping them safe, whoever is there."
Given the recent upsurge nationally in COVID-19 deaths, projecting even 50% capacity seems optimistic. If that is the case, then Super Bowl 55 will be the least-attended Super Bowl ever. The record belongs to Super Bowl 1 at the Los Angeles Memorial Coliseum, where 61,946 fans were on hand to see Vince Lombardi's Green Bay Packers beat Hank Stram's Kansas City Chiefs, 35-10, on Jan. 15, 1967.
Like Sportscasting on Facebook. Follow us on Twitter @sportscasting19.