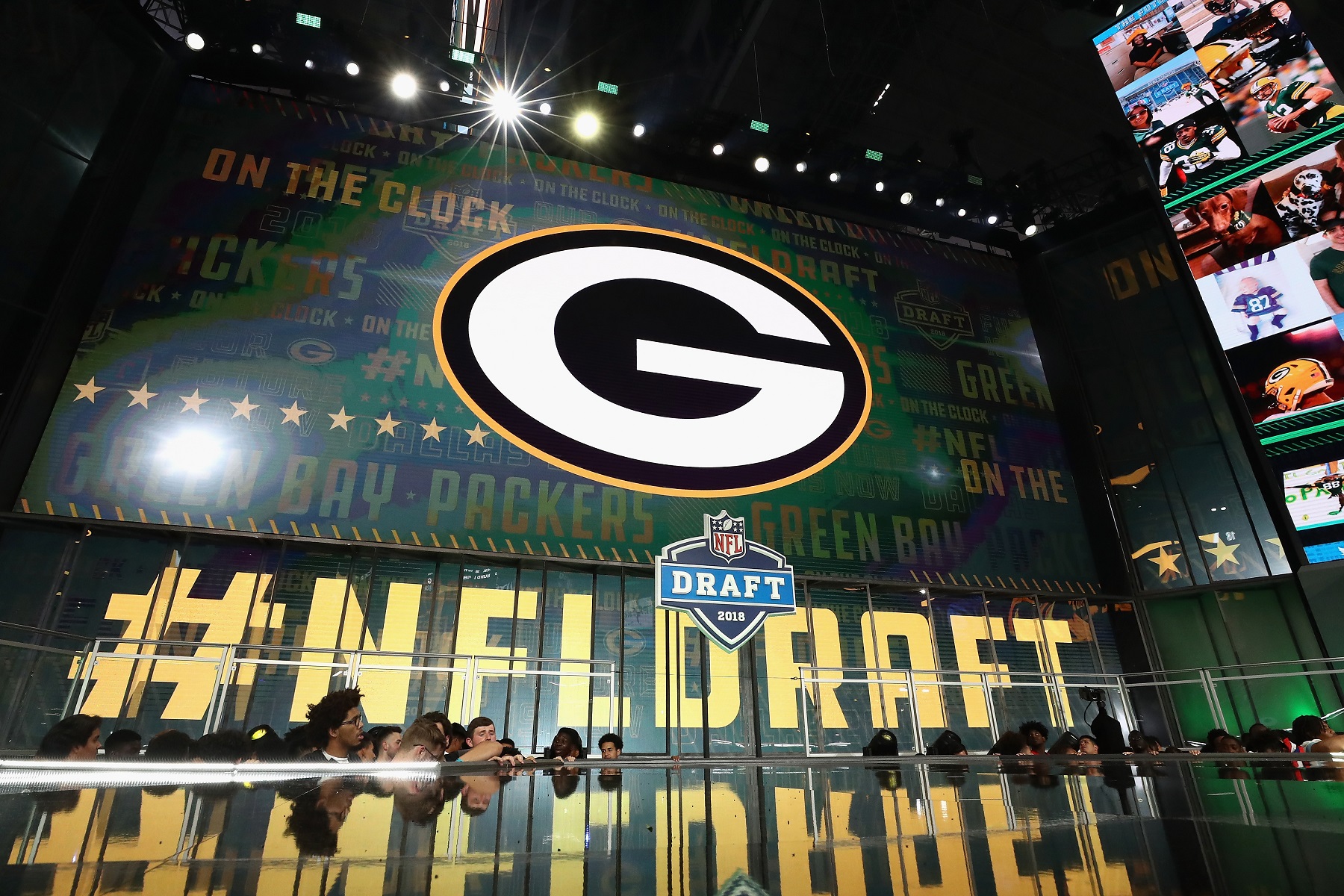 The Green Bay Packers Must Overcome One of the Worst Drafts Ever
The Green Bay Packers' 2015 draft will go down as one of the worst in NFL history. They would have been better off picking names out of a hat.
It's not as though a lot of NFL teams are looking back at the 2015 draft fondly – the fact that Jameis Winston, Marcus Mariota, and Dante Fowler were the first three picks explains a lot – but the Green Bay Packers must be trying to forget it altogether.
In a draft in which few teams got much right, the Packers were history-making bad. Players from that draft class are supposed to be in their primes now. The Packers managed to select a bunch of guys who are in other lines of work.
The Green Bay Packers' playoff meltdown carried over to the draft
The Green Bay Packers' 2014 season ended in heartbreaking fashion. Leading the Seattle Seahawks late in the NFC championship game, Green Bay surrendered a pair of touchdowns in the final 2:09 of regulation and lost in overtime to a team that had turned the ball over five times.
It left the Packers with three months to lick their wounds before the 2015 NFL draft in which they would have a full complement of picks to tweak a roster that was still Super Bowl quality. As long as they could replace cornerbacks Davon House and Tramon Williams, who left as free agents to sign with Jacksonville and Cleveland, respectively, the Packers should have been fine.
Here's everything you need to know about how the retooling went: The Packers ended up bringing House (2017) and Williams (2018) back as free agents.
Help in the secondary never arrived
The Green Bay Packers butchered their 2015 draft beginning with a terrible miscalculation with the No. 30 overall pick in the first round, and none of their eight selections that spring made it as far as the 2019 season with the team. Most were gone from Green Bay – and the NFL – even sooner.
The travesty began with taking Arizona State's Damarious Randall late in the first round. Randall was a free safety in college, but the Packers thought his 5-foot-11. 195-pound frame would make for an easy conversion to cornerback.
Although he would start 30 games and make 11 interceptions in three seasons, Randall couldn't keep opposing receivers in front of him. In what amounted to a straight-up trade, the Packers sent Randall to the Cleveland Browns before the 2018 season for quarterback DeShone Kizer, who didn't pan out as a backup to Aaron Rodgers.
The Packers went cornerback again in the second round, selecting Quenten Rollins from Miami of Ohio. If they were guilty of being optimistic when they thought they could convert Randall to cornerback, then the Packers could have been accused of arrogance in thinking they had outsmarted rivals by drafting Rollins, who started out as a basketball player and logged only one season of college football.
Strangely, though, Rollins seemed to work out OK for a time. He started 10 games in 2016, but an injury early in the 2017 season resulted in Green Bay cutting him the following summer. He's bounced around since but didn't make it onto the field with anyone the past two seasons.
Rounding out the worst draft ever by the Green Bay Packers
Getting so little out of their first two picks was bad enough, but the rest of the Green Bay Packers' 2015 draft was spectacularly bad:
In Round 3, they took Stanford's Ty Montgomery, thinking he could be either a receiver or a running back. He turned out to be not much of either. The Packers traded him to Baltimore midway through 2018 for a seventh-rounder, and Montgomery is on now on his fourth NFL team.
Fourth-round linebacker Jake Ryan technically made it to the end of his rookie contract, but the fourth year was spent rehabbing an ACL injury. He's been cut by Jacksonville and Baltimore since.
Fifth-rounder Brett Hundley from UCLA filled in for Aaron Rodgers for half the 2017 season and made such an impression that Green Bay let him go to Seattle for a sixth-rounder the following summer.
The Packers completed their 2015 draft with a trio of sixth-rounders: fullback Aaron Ripkowski, defensive lineman Christian Ringo, and tight end Kennard Backman. Ripkowski carried 39 times in 10 starts, Ringo played sparingly in eight games, and Backman's NFL career consisted of 11 offensive snaps (no catches) in 2015.
Conclusion: Guards Bobby Hart and Trent Brown were taken 226th and 244th, respectively, by other teams in 2015 and have gone on to have solid careers. They're examples of teams making the most of careful scouting.
 The Packers could not have fouled up their 2015 draft any worse had they pulled names out of a hat.