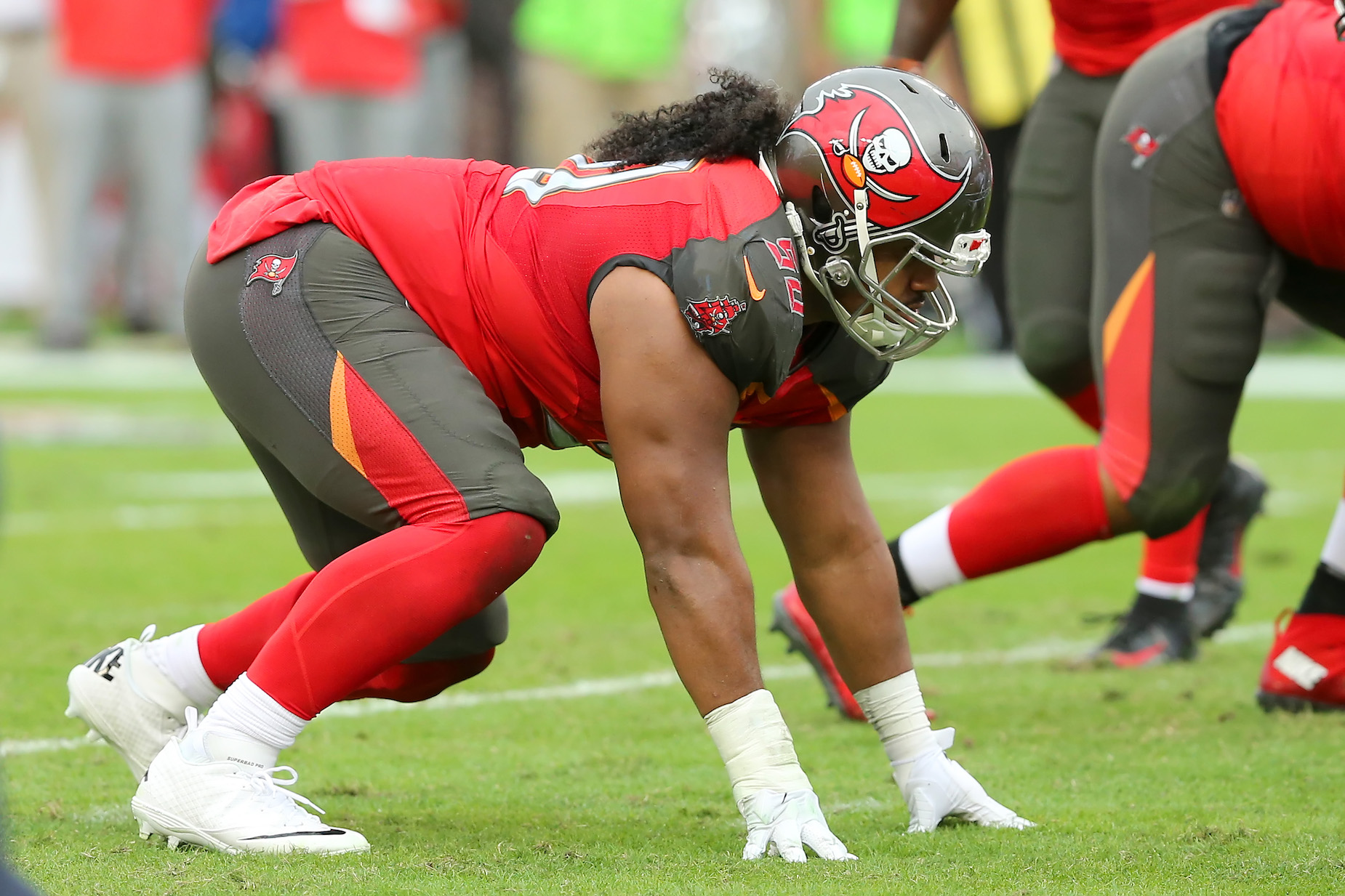 The Tampa Bay Buccaneers May Have Just Received a Major Boost to Their Super Bowl Hopes
If you believe that defense wins championships, the Tampa Bay Buccaneers' road to the Super Bowl will be much easier with Vita Vea returning from injured reserve.
If you're a sports fan, you've surely heard the cliche stating that defense wins championships. If it's true, the Tampa Bay Buccaneers just received a major boost to their Super Bowl dream.
While Tom Brady and the rest of the Tampa Bay offense has plenty of star power, their defense has been shouldering more than their fair share of the load this season. Ahead of the NFC Championship game, however, the unit could be getting even stronger: Vita Vea seems poised to come off the injured reserve and take the field this weekend.
The Tampa Bay Buccaneers had one of the top run defenses in 2020
When your offense boasts the likes of Tom Brady, Mike Evans, Chris Godwin, Rob Gronkowski, and Ronald Jones, it's easy to think that you can just outscore the opposition every game. The Tampa Bay Buccaneers, however, are no slouch on defense.
According to ESPN's regular-season team stats, the Buccaneers were football's eighth-best defense in terms of points allowed. While that's impressive in its own right, things get even better when you look at their numbers against the run.
During 2020, Tampa Bay only allowed 80.6 rushing-yards per game; that was, unsurprisingly, the best in the league. While passing is more important than ever in the modern NFL, stopping the run can still make life pretty miserable for the opposition. When you're playing behind the chains and need to keep gaining chunk yardage, that's how mistakes can happen.
Vita Vea is designated to return from injured reserve
Despite their success stopping the run this season, the Tampa Bay Buccaneers have been playing without defensive tackle Vita Vea since Week 5. Ahead of their NFC Championship date with the Green Bay Packers, though, news broke that he could be returning to the lineup.
Vea hasn't seen action since October when he broke his leg and ankle; head coach Bruce Arians said it was a "big, big loss" and feared the tackle was done for the year. While Vea did miss the remainder of the regular season, he still has a chance to appear in the postseason.
As reported by Rick Stroud of the Tampa Bay Times, the Buccaneers have designated Vea to return from the injured reserve; he's set to start practicing on Wednesday and, if all goes well, could theoretically be activated in time for the NFC Championship game on Sunday.
Vita Vea should give the Tampa Bay Buccaneers a major boost as they chase a Super Bowl title
One thing that it is important to note, however, is that there's no guarantee that Vita Vea will be ready to play in the NFC Championship; he's been out for a few months and, even if he's activated, might only play for a handful of snaps in select situations. With that being said, his potential return will still be a massive positive for the Tampa Bay Buccaneers.
At this point in the season, every team remaining has a potent offense. In the NFC Championship game, the Buccaneers will be facing Aaron Rodgers and his Green Bay Packers; should they advance to the Super Bowl, they'll have the pleasure of defending against either Kansas City or Buffalo. Those three teams were all in the top five of offensive yards per game during the 2020 regular season.
While Green Bay runs the ball a bit more than either Kansas City or Buffalo, Vea's presence will help against any opponent. In addition to his run-stopping ability, the guard is simply a massive man; he's capable of collapsing the pocket or, if nothing else, drawing a double-team on the interior.
When push comes to shove, though, every team will want their best players available for a must-win game. Even if he's on a pitch count, Vita Vea is certainly one of the Tampa Bay Buccaneers' biggest defensive difference-makers. His presence should provide a major boost, no matter when he takes the field.