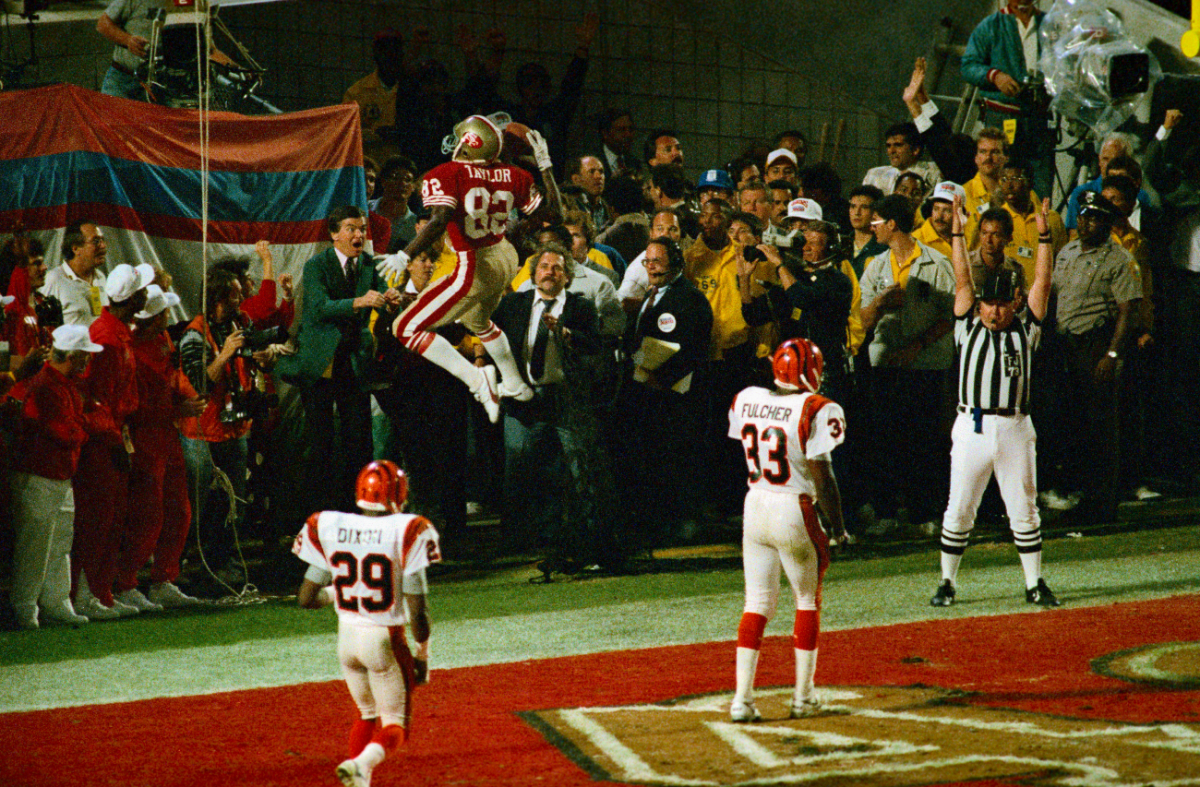 The Tragic Death of Rickey Dixon, Former Cincinnati Bengals Defensive Back
Rickey Dixon was a star defensive back for the University of Oklahoma and played for the Cincinnati Bengals. He died of ALS in August at 53.
Rickey Dixon was a good one – both on and off the football field. Although he enjoyed a six-year in the NFL, mostly with the Cincinnati Bengals, Dixon was probably known more for his four-year college career at Oklahoma. Dixon was diagnosed with Amyotrophic Lateral Sclerosis (ALS) in 2013 and tragically passed away Aug. 1, 2020, at the age of 53.
Rickey Dixon was a star at Oklahoma
Rickey Dixon was a 5-foot-11 defensive back who played four years with the Oklahoma Sooners. In four years with the Sooners, Dixon went 42-5-1 and played in four straight Orange Bowls. Playing under head coach Barry Switzer, the Sooners captured the national title in 1985.
In 1987, Oklahoma was ranked No. 2 in the country and was playing against top-ranked Nebraska. In what has been billed as the "Game of the Century II," Dixon wound up being the star. He picked off two passes as Oklahoma's defense shut down the Cornhuskers in a 17-7 victory.
Dixon still holds the Oklahoma single-season record for interceptions with nine (postseason included) during the 1987 season. He finished his college career with 17 picks, one shy of the school's all-time mark held by Darrell Royal. He also added 170 total tackles. Dixon is a member of the College Football Hall of Fame.
Dixon spent six years in the NFL
After his decorated college football career at Oklahoma, Dixon went on to play six seasons in the NFL. Dixon was a first-round pick in the 1988 NFL draft. The Cincinnati Bengals selected him with the fifth overall pick.
While Dixon wasn't nearly the star he was in college, he still managed to play six years in the NFL. He played the first five with the Bengals before playing his final year with the Los Angeles Raiders. In his rookie season, Dixon and the Bengals earned a berth in Super Bowl 23. The San Francisco 49ers defeated the Bengals 20-16.
Dixon had his best year in the NFL in his second season. In 1989, he started all 16 games and he finished with three interceptions. In his five seasons with the Bengals, he finished with six interceptions. He was traded to the Los Angeles Raiders prior to the 1993 season.
Dixon diagnosed with ALS in 2013
Rickey Dixon went from a physical defensive back in the NFL to someone who couldn't brush his teeth. He was diagnosed with ALS in 2013 and his physical condition deteriorated. "He's trapped in a body that doesn't work," his wife, Lorraine Dixon, told ESPN in 2017. Dixon died this August at the age of 53 but left a lasting memory.
"He was a heat-seeking missile," said former teammate Solomon Wilcots, according to Bengals.com. "He had this energy about him, he had us laughing, and he kept us smiling. It would just roll off his back in such a wonderful way. He could get away with things nobody else could get away with because he was just Rickey."
Dixon left a wife and four children. Asked how he wanted his father to be remembered, Rickey Jr. said, "That he was always smiling. Even in the end. It never brought him down. He always had a smile on his face."