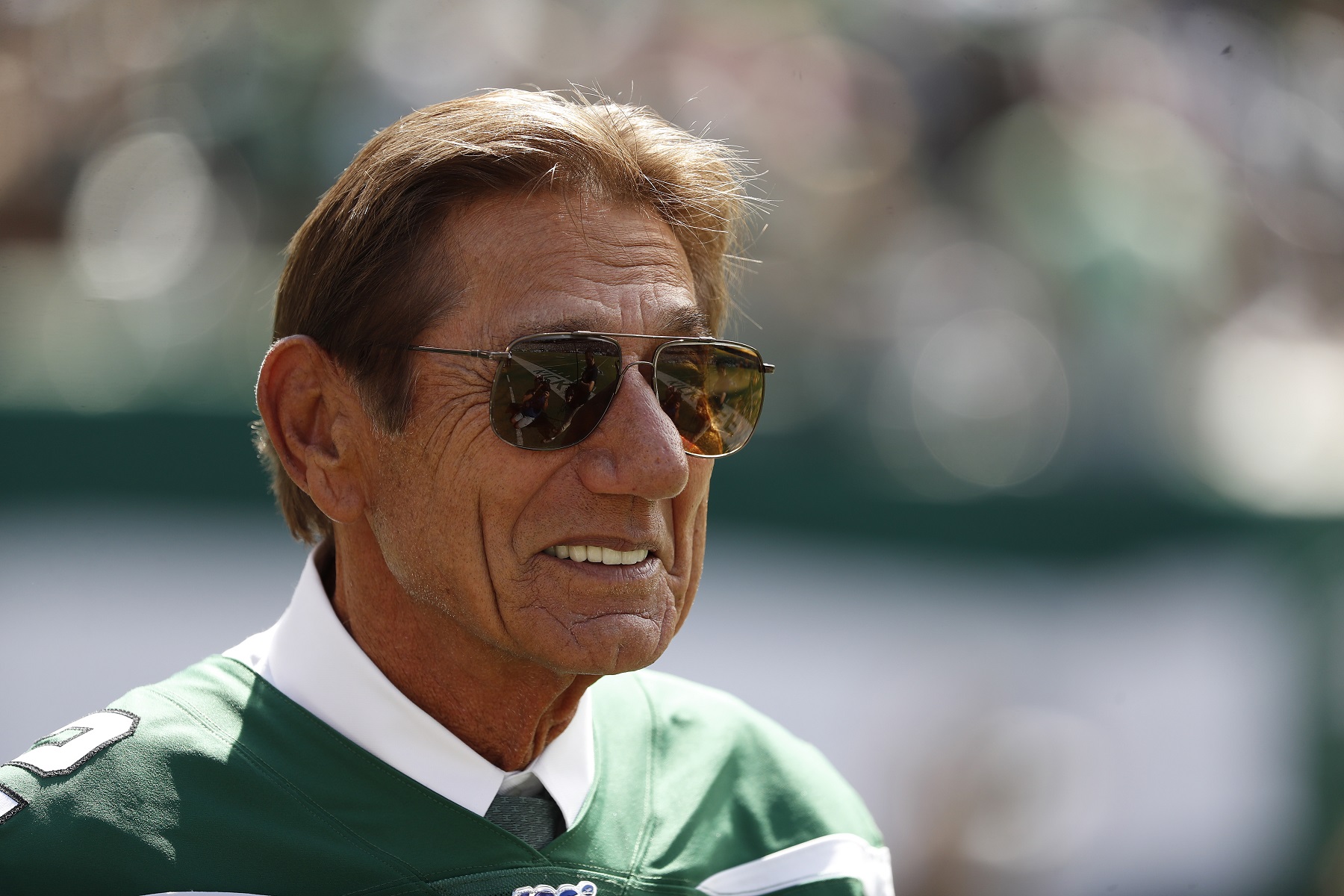 This Might Be Joe Namath's Best Prediction Ever
Joe Namath has an idea how Trevor Lawrence of Clemson can escape having to play for the New York Jets.
No one has ever gotten as much mileage out of nine words as Joe Namath did in January 1969 before the New York Jets upset the Baltimore Colts in Super Bowl 3 at the Orange Bowl. Namath threw more interceptions than touchdown passes in 11 of his 13 professional seasons, but he rode that 16-7 victory into the Pro Football Hall of Fame. Namath's speculation about Clemson quarterback Trevor Lawrence's NFL future might turn out to be a lot more significant than what he said that week in Miami.
What did you expect Joe Namath to say before Super Bowl 3?
Joe Namath remains a god-like figure in New York City more than half a century after quarterbacking the New York Jets to a 16-7 victory over the Baltimore Colts in Super Bowl 3. He completed 17 of 28 attempts for 206 yards with no touchdowns or interceptions to outplay the Colts' Johnny Unitas and Earl Morrall, who threw a combined four picks.
Not insignificantly, he did it after delivering a boast that made pregame headlines: "We're going to win the game. I guarantee it." Then, again, what was Namath supposed to say? We don't stand a chance?
Namath would appear in just one more playoff game over his remaining nine seasons, finished with 220 interceptions to just 173 touchdown passes, and lost more games (63) as a starter than he won (62).
Still, voters elected Namath to the Pro Football Hall of Fame largely on the strength of the Super Bowl victory. Quarterback Bart Starr and the Green Bay Packers had steamrolled the Kansas City Chiefs and Oakland Raiders in the first two Super Bowls, but Namath's Jets shattered the myth of the NFL's superiority as that league headed toward completing a merger with the AFL.
Clemson quarterback Trevor Lawrence faces a tough decision
Just as Joe Namath was the talk of pro quarterbacks in 1969, Clemson junior Trevor Lawrence is a hot topic of discussion in the college ranks in 2020. Lawrence, currently completing COVID-19 protocol that has caused him to miss two games, has produced two-plus stellar seasons for the Tigers.
By all accounts, Lawrence has the body, skills, and technique to succeed in the professional ranks. It has been widely speculated that Lawrence will forego his senior season to enter the NFL draft next spring. What he lacks, however, is certainty about his destination once his Clemson career is complete.
Though it's unfair to pin the franchise's futility on Sam Darnold, the third-year quarterback selected third in the 2018 draft isn't panning out for the New York Jets. Darnold has thrown three touchdowns and six interceptions midway through a winless 2020 season, and it's unlikely the Jets will pick up his fifth-year option early next year.
It is likely, though, that the Jets will remain in the race in the hunt to land the No. 1 overall pick in the 2021 draft. Given the franchise's record on the field and history with identifying and developing quarterbacks, Lawrence is probably asking himself whether he wants to risk playing for the Jets.
This might be Joe Namath's best prediction ever
OK, it's more of an analysis than a prediction, but retired New York Jets quarterback Joe Namath might have the winning take on how Clemson's Trevor Lawrence can fulfill his dream of playing in the NFL without having to play for a laughingstock team.
Namath told ESPN recently that Lawrence has the power to engineer a deal that would allow him to avoid going to the Jets. He pointed to what happened when the San Diego Chargers made Eli Manning the No. 1 pick in 2004.
"Thinking back to the Manning family and Eli Manning and San Diego, there are some people that may not want to go (to a certain team) for whatever reason," Namath said.
Manning immediately made it clear he did not intend to play for the Chargers. San Diego quickly made a trade with the New York Giants, who had selected Philip Rivers three picks later. John Elway played a similar brand of hardball in 1983 after the Baltimore Colts made him the No. 1 pick. Baltimore traded Elway to the Denver Broncos a week later.
Namath, who has been supportive of Darnold, wouldn't speculate on what the Jets should do. But he had high praise for Lawrence.
"He's a winner. He's determined. His size is terrific," Namath said. "His athleticism is terrific. His passing ability is terrific."
All stats courtesy of Pro Football Reference.