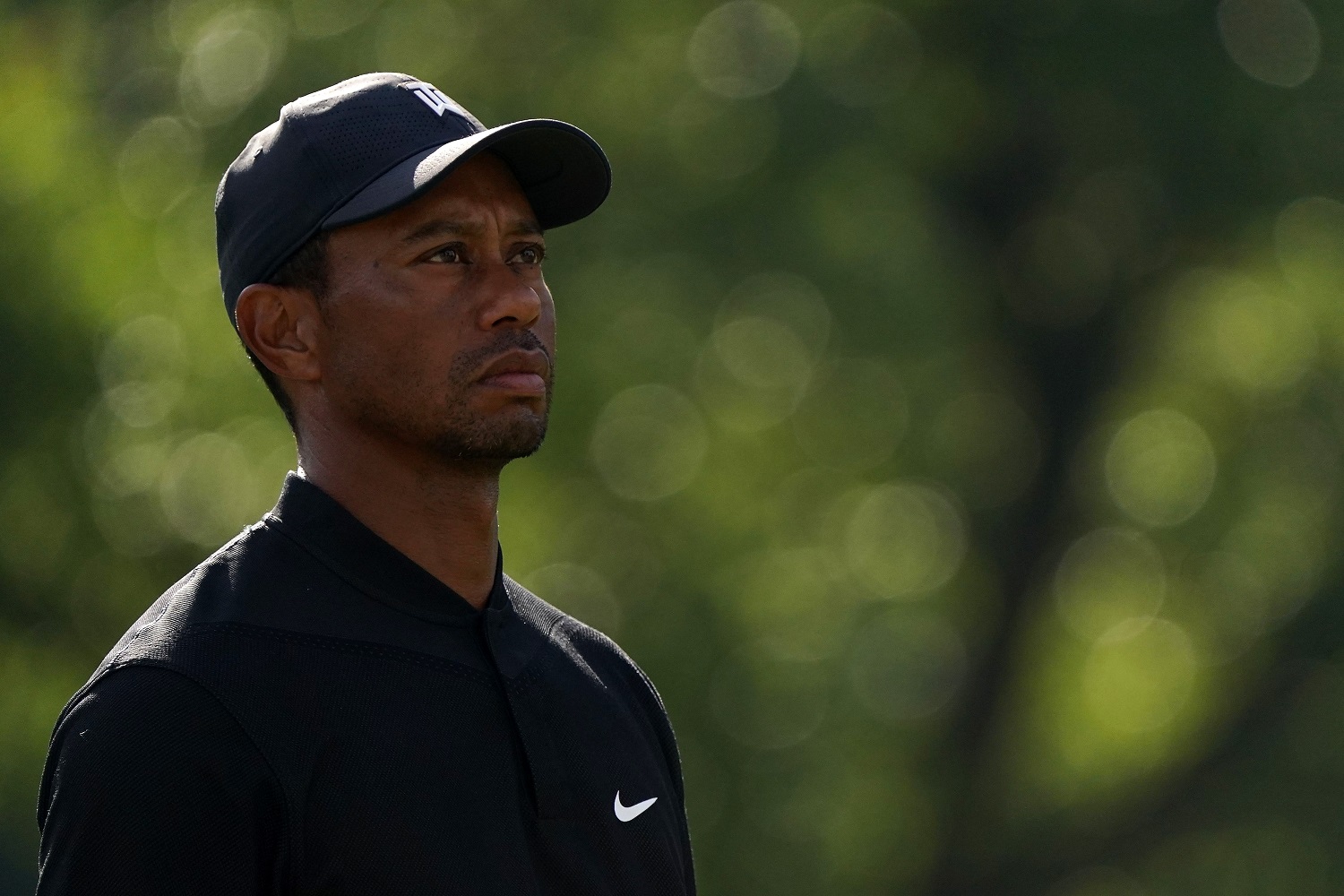 Tiger Woods Did Something at the BMW Championship That He Hasn't Done in 10 Years and It's Not a Good Thing Heading Into the U.S. Open
Tiger Woods did something at the BMW Championship at Olympia Fields this past weekend that he hasn't done in more than 10 years.
The 2019-2020 PGA Tour season has come to an end for Tiger Woods. After failing to get into the top 30 of the FedEx Cup standings to qualify for the season-ending Tour Championship at East Lake Golf Club in Atlanta, it's likely that the 15-time major champion won't play competitive golf again until next month's U.S. Open. But Tiger Woods certainly won't be going to Winged Foot with a ton of confidence as he just did something at the BMW Championship that he'd only done four previous times in his career, the last coming more than a decade ago.
Tiger Woods never got anything going at the BMW Championship
Essentially needing at least a top-five finish at the BMW Championship to advance in the PGA Tour FedEx Cup Playoffs, Tiger Woods never got anything going at Olympia Fields this past week. In Thursday's first round, Tiger hit just six of 14 fairways and 12 of 18 greens in regulation on the way to a 3-over round of 73, leaving him six shots back of the lead.
On Friday, Woods was two shots worse, shooting a 5-over round of 75 that included five bogeys and a double against just two birdies. He actually would have shot a 76 had it not been for a 37-foot par save on his final hole of the day. His 8-over total after two days was Tiger's fourth-worst score to par in a non-major since turning pro in 1996.
Tiger Woods was 1-under par heading into the 17th hole of his third round on Saturday but took a disastrous triple-bogey, leading to a 2-over round of 72. He shot a 1-over 71 on Sunday, his best round of the week, and finished tied for 51st at 11-over, 15 shots back of Jon Rahm and Dustin Johnson, who decided the BMW Championship in an amazing playoff. Woods finished the week at No. 67 in the FedEx Cup standings and will miss out on the Tour Championship for the second consecutive season after winning the event in 2018.
The BMW Championship was only the fifth tournament in his career in which he's shot four rounds over par
While never in contention at the BMW Championship, it actually turned out to be quite a historic tournament for Tiger Woods, although not in a good way. As soon as he dropped his final putt, it became just the fifth tournament in Tiger Woods' career in which he shot four rounds over par in the same event and it was just the second time in a non-major event. So when was the last time this happened, you ask?
Well, you have to go all the way back to August 5-8, 2010, at the WGC-Bridgestone Invitational at Firestone Country Club in Akron. That week on the par-70, Woods shot 74-72-75-77 to finish at 18-over for the tournament, finishing tied for 78th out of 80 players who finished the tournament. Only Henrik Stenson finished worse at 20-under.
The other three times Woods shot over par in all four rounds came at the 2003 PGA Championship at Oak Hill, the 1999 Open Championship at Carnoustie, and the 1998 U.S. Open at Olympic Club.
And speaking of the U.S. Open…
The three-time U.S. Open champ can't be feeling great about Winged Foot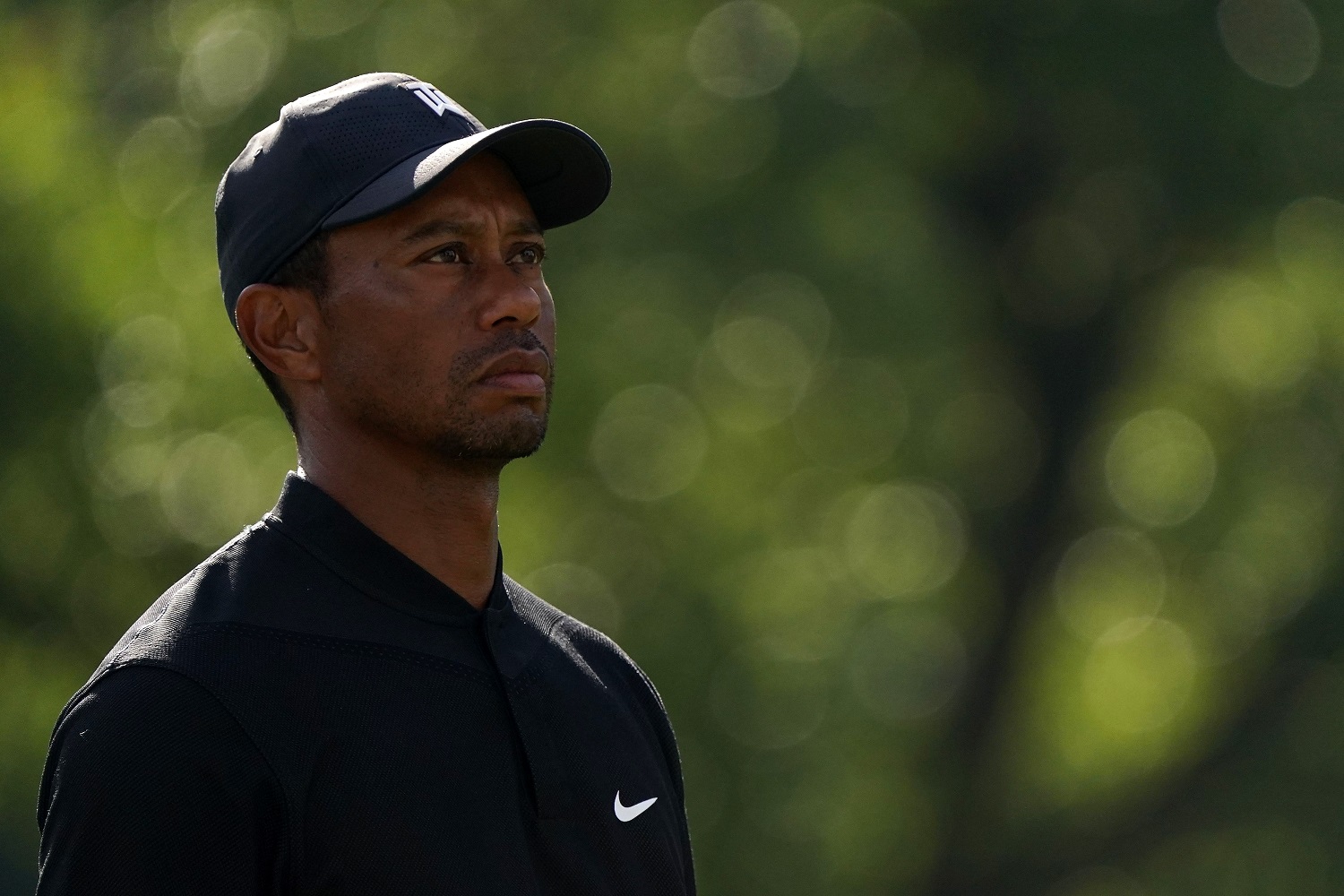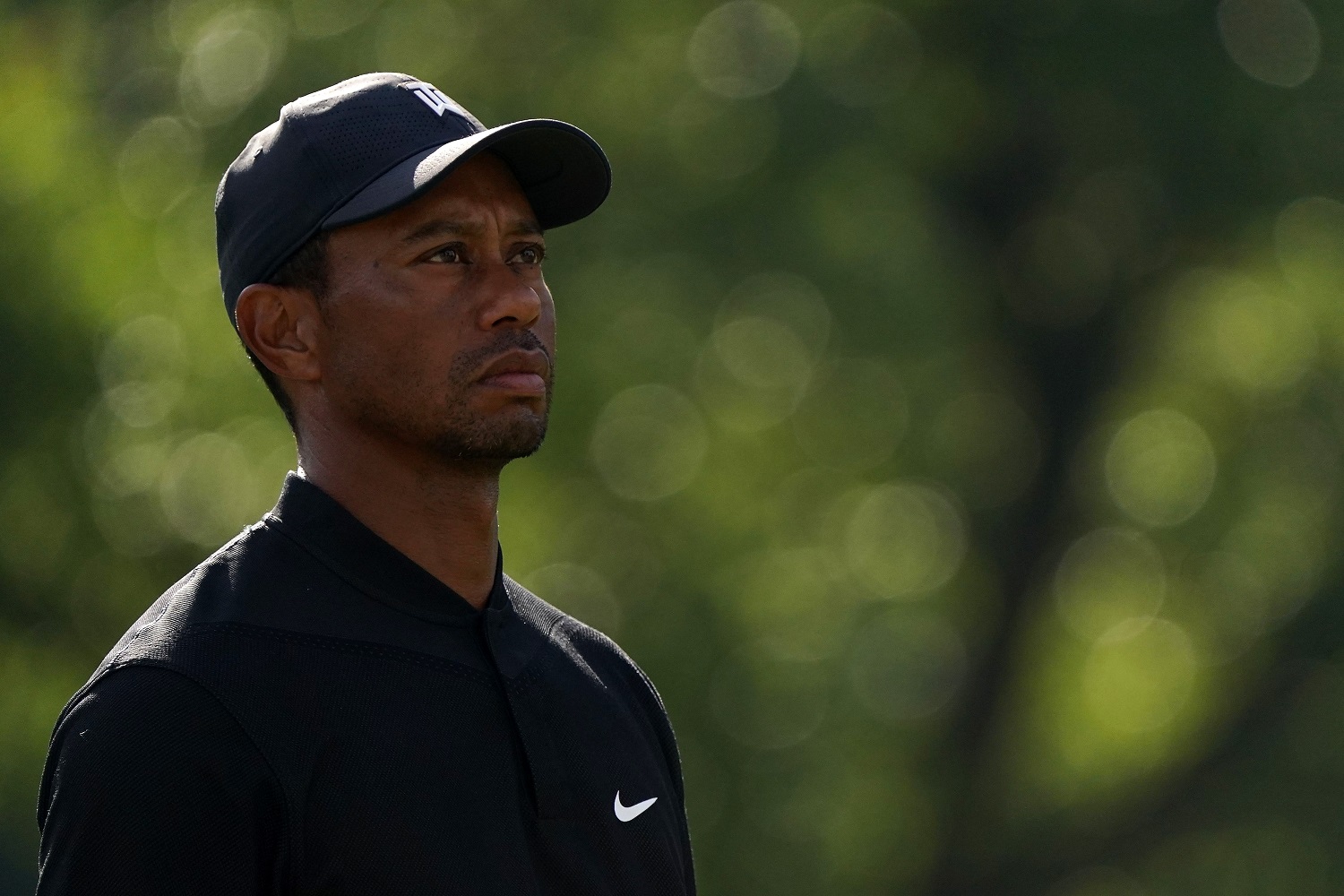 Unless he surprises everyone by playing the season-opening Safeway Open in a couple of weeks, we likely won't see Tiger Woods until the U.S. Open at Winged Foot begins on September 17. But the three-time winner of America's national championship can't be feeling too great about his chances.
The BMW Championship essentially played like a U.S. Open, which makes sense seeing as Olympia Fields has previously hosted the tournament, and Tiger Woods could never get comfortable. Yes, the course gave a lot of the top players in the world trouble but this has been an ongoing issue for the 82-time PGA Tour winner. In four starts since the season resumed, Tiger Woods has finished tied for 40th at the Memorial, tied for 37th at the PGA Championship, tied for 58th at the Northern Trust, and tied for 51st at the BMW Championship. Does that sound like a guy who is ready to tackle a tough U.S. Open venue like Winged Foot?
But look at it this way. At least Tiger Woods now doesn't have to play three weeks in a row.