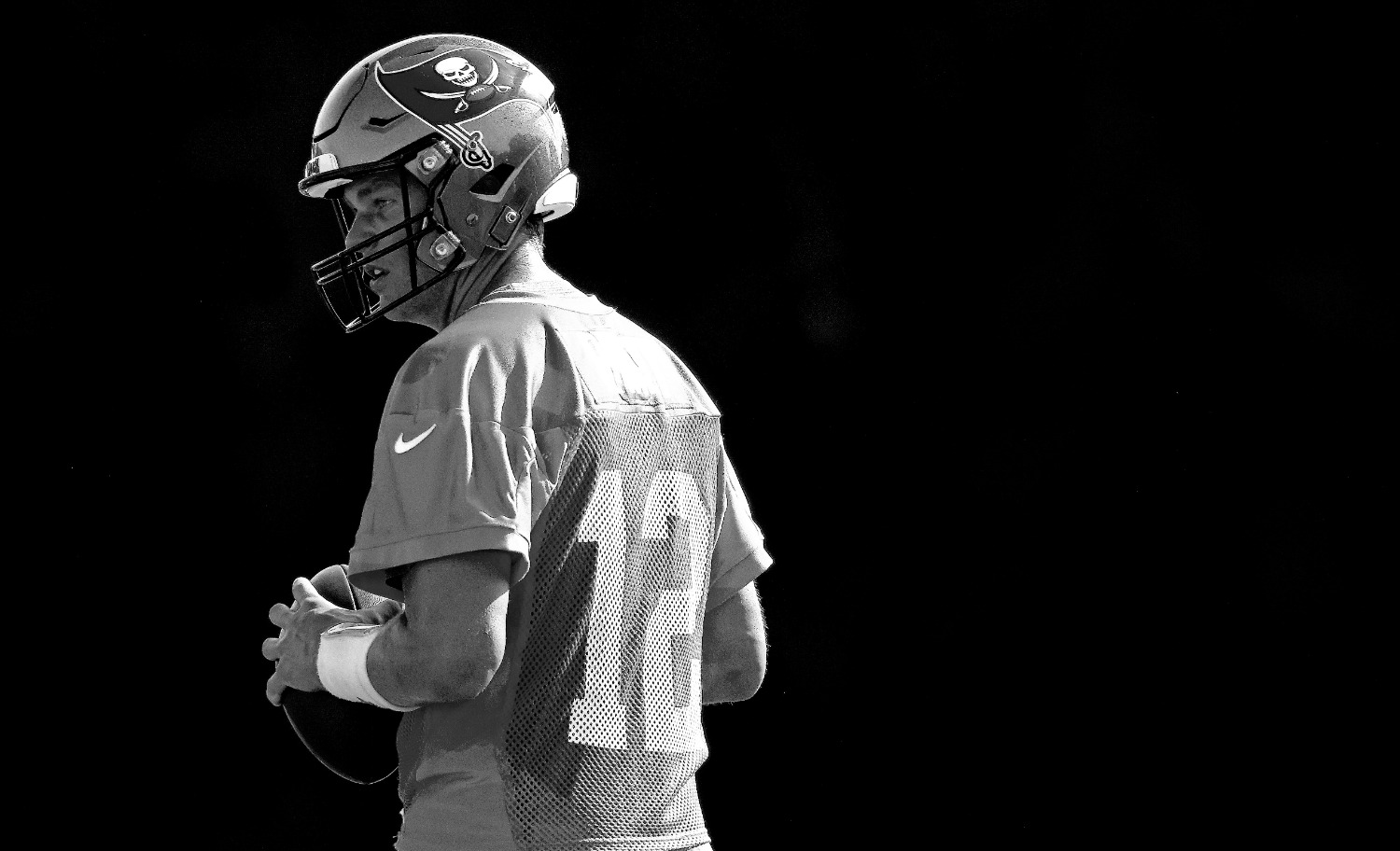 Tom Brady Already Found His New Julian Edelman
Tom Brady already found his new Julian Edelman in the form of Buccaneers slot receiver Scotty Miller, who has turned heads in training camp.
It may have taken Julian Edelman a few years to find his footing, but he eventually became Tom Brady's most trusted target. Despite possessing a less-than-ideal frame for a No. 1 receiver, Edelman excelled with Brady due to his impeccable route-running, toughness, and reliability. As the 34-year-old wideout develops chemistry with a new quarterback, Brady seems to have already found his new version of Edelman in the form of Scotty Miller. But will the Tampa Bay Buccaneers wideout carry over his strong training camp performances into the regular season?
Tom Brady and Julian Edelman became a dominant duo
Like Tom Brady, Julian Edelman entered the NFL as a late-round draft pick. And like Brady, the undersized, undervalued, but overachieving former college quarterback worked tirelessly to prove naysayers wrong. Though Edelman battled injuries early in his career, he took over as one of New England's starting wide receivers in 2013.
As the heir to Wes Welker, Edelman faced an uphill battle to earn Brady's trust. After all, Edelman's predecessor racked up nearly 7,500 receiving yards in six seasons in New England. Showcasing some of the same route-running chops and underrated toughness as Welker, Edelman became Brady's No. 1 target.
The two spent hours building valuable chemistry, especially during the offseason. That paid off in the form of countless clutch plays and three Super Bowl rings. In Brady's final year with the Patriots, Edelman set a career-high with 1,117 receiving yards. However, by taking his talents to Tampa, the greatest quarterback of all time left behind his most trusted weapon.
Brady finds his new Edelman in Scotty Miller
Many receivers have failed to earn a spot in Tom Brady's circle of trust. The six-time Super Bowl champion developed a reputation as a quarterback who refused to throw to targets he could not rely upon. That made Julian Edelman extremely valuable given his consistent ability to get open and make tough catches in traffic.
In Tampa, Brady seems to have found his new version of No. 11 in the form of Scotty Miller. Like Edelman, Miller does not boast ideal size. Tipping the scales at only 5-foot-11, 174 pounds, the 2019 sixth-round pick looks like an average Joe rather than an NFL receiver. However, the former Bowling Green star has quickly earned his quarterback's trust.
At least, that's the big takeaway based on Brady's own words following the Buccaneers' scrimmage on August 28, where Miller caught four passes for 84 yards. (H/T Tampa Bay Times)
"He's another great, consistent, dependable, trustworthy player," Brady said. "Whatever we talk about, he takes it to the next practice and his play is showing everybody that he's earned a big role. You can trust where he's going to be, he makes the plays when they come his way."
Brady further added, "He's really been fun to work with and fun to see grow from the minute I got here."
Miller can make a big impact for a stacked Buccaneers offense
A star in training camp, Scotty Miller has a chance to make a big impact for a Buccaneers offense teeming with talent. While Mike Evans and Chris Godwin should be locks for 1,000 yards, Tampa still needs another wide receiver to emerge. Perhaps no player stands a better chance of earning a prominent role than Miller.
With defenses focused on stopping the Evans-Godwin duo and a rejuvenated Rob Gronkowski, that makes the slot receiver position even more critical. Miller's quickness and precise route-running make him a perfect fit for the same role Julian Edelman played for Brady.
On third downs, teams will likely gear up to stop bigger bodies like Evans and Gronk. However, Miller can do serious damage out of the slot when matched up against linebackers or safeties. Brady will show no hesitation in hitting the open receiver, even if Miller does not boast the same elite physical tools as some of his teammates. Even though he has just 13 NFL catches to his name, he should easily surpass that total based on his training camp performance, which should put him in position to get reps on Sundays.
At the end of the day, trust matters most to Tom Brady. That's what made Julian Edelman his No. 1 target for so long. And based on Brady's own words, it appears as though Scotty Miller has already earned a spot in the famous circle of trust. Now let's see if he can follow in Edelman's footsteps and become a star slot receiver catching passes from TB12.
All statistics courtesy of Pro Football Reference.