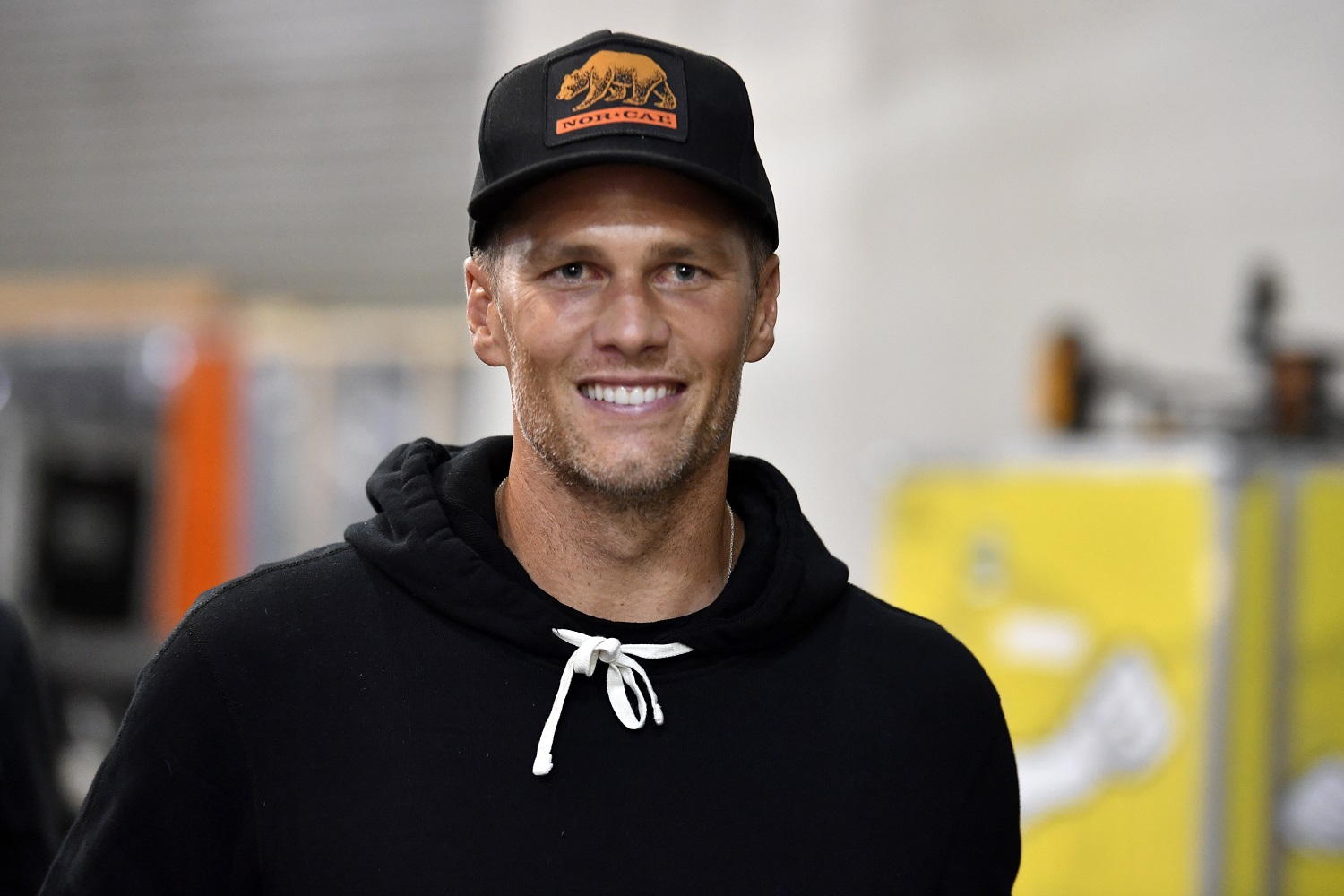 Tom Brady Has Really Stuck His Foot-Long in It This Time
Tom Brady, a known health fanatic, is an odd choice as a celebrity endorser for a fast-food chain. His own actions make the pairing even more awkward.
"Hmmm, what can we do with Tom Brady following his admission that what he says seldom aligns with how he really feels?"
Someone must have posed something approximating that question. And then someone else chimed in and suggested making the Tampa Bay Buccaneers quarterback the celebrity pitchman for a fast-food chain.
Yes, sir. That's some smooth thinking by executives at Subway right there.
Getting a straight answer from Tom Brady is unlikely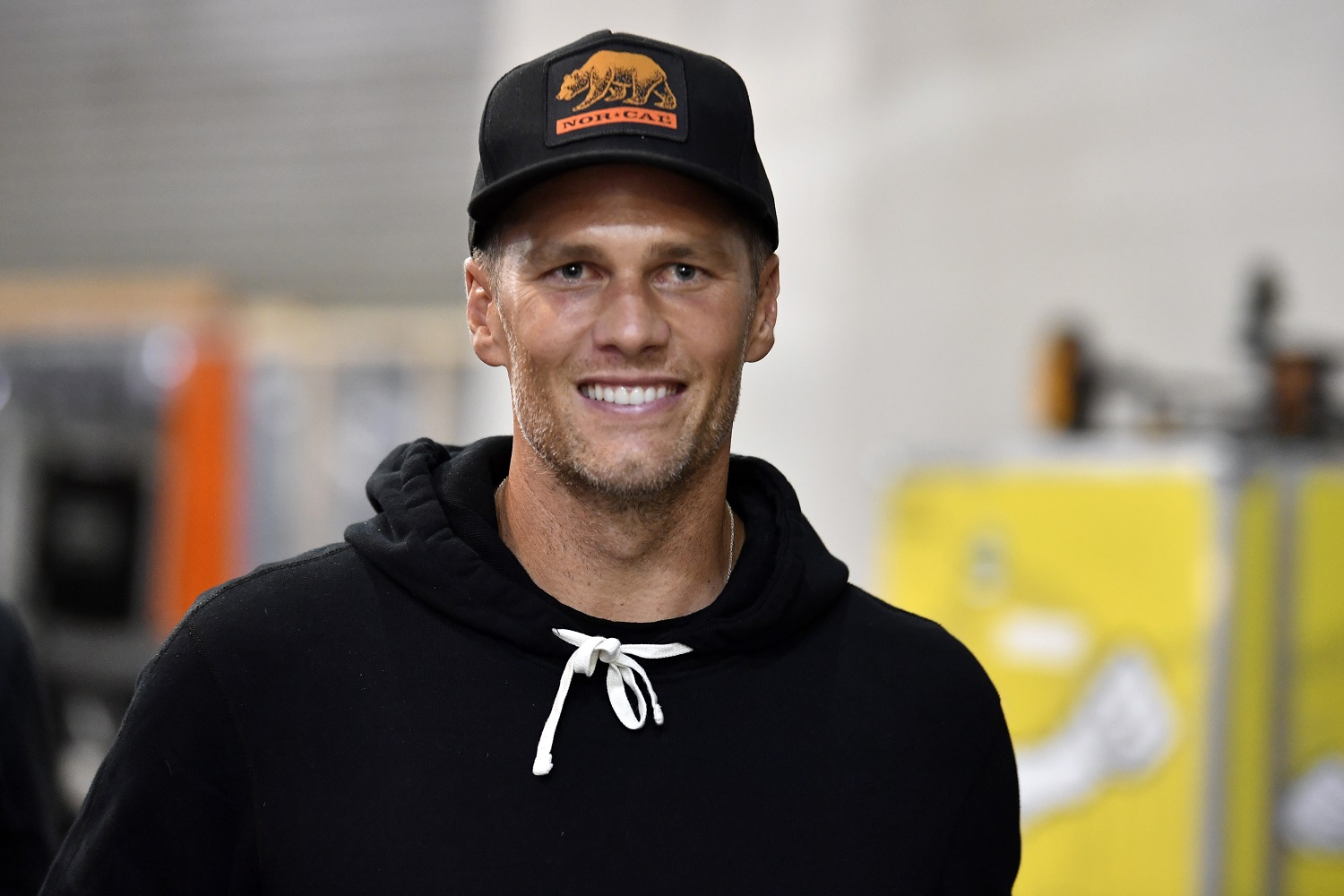 Brady appeared on an episode of the HBO production The Shop and took part in a free-wheeling discussion with a panel including Golden State Warriors star Draymond Green, LeBron James business manager Maverick Carter, and comedian Chelsea Handler.
When the conversation turned to political correctness, Brady all but admitted he lies constantly. (Unless, of course, that was a lie.)
"What I say vs. what I think are two totally different things," the winner of seven Super Bowls said. "I would say 90% of what I say is probably not what I'm thinking. Which is challenging, you know? … I think there's part of me that doesn't like conflict. So, in the end, I just always try to play it super flat."
Brady gave an example of dealing with reporters, a never-ending task for a starting quarterback:
"From a strategic standpoint, I never want to give away like what we're doing, you know what I'm saying?" he explained. "Like, I usually say the opposite. Like, if they've got a s—– corner, I'll be like, 'That guy's unbelievable. I don't know how they even complete balls over there.'"
Meanwhile, in the back of his mind, Brady is formulating how he's going to conduct 60 minutes of air-raid drills on that cornerback on Sunday.
Tom Brady now hawks sandwiches for Subway
The timing of Brady's HBO appearance roughly coincided with the revelation that he is the new celebrity pitchman for the Subway sandwich chain, a role that Bill Belichick, his former NFL coach, undertook not long ago.
The gig doesn't sync with the quarterback's much-discussed TB12 diet, which understandably poses something of a credibility problem right off the bat. Sports Business Journal reported that Brady doesn't hold a Subway sandwich in the first ad. By contrast, Belichick's ad showed him devouring a sandwich.
Outkick.com dug up a Brady interview in which he railed against processed foods.
'We keep eating what they sell us and then wondering why the rates of disease and obesity are so high," he said. "Our bodies become toxic when we ingest toxic chemicals. … When I think about food, I picture an avocado, a banana, a salad, a handful of nuts, or a piece of fish. I don't picture a box of cereal, a tub of margarine, a box of doughnuts, a bag of potato chips, or anything else manufactured using salt, sugar, fat, etc."
That has the making of a public relations problem for Subway when the ad campaign starts and the media harps on the seeming contradiction.
Perhaps the only positive come from Seth Wickersham. The ESPN writer pointed out that, contrary to reports about the relationship between Brady and Subway, he did used to eat there … more than 20 years ago.
Here's how to make the endorsement a little bit more awkward
Soccer star Cristiano Ronaldo created international news early in the Euro 2020 tournament for something other than his brilliance on the field.
Taking a seat at a news conference ahead of Portugal's match against Hungary, Ronaldo saw two Coca-Cola bottles on the table. Well known for his strict diet to stay in optimal condition, Ronaldo shuns soft drinks. He moved the bottles out of photo range, obviously disassociating himself from both a tournament sponsor and one of the most famous brands on the planet.
The move triggered stories in financial and advertising industry publications, not to mention discussions on social media. Though it's a reach to attribute it all to Ronaldo's action, Coke stock sold off in the financial markets, dropping its market cap by $4 billion. Three weeks later, the market cap has declined by another $4 billion.
Brady re-tweeted the image of Ronaldo moving the bottles, commenting, "It's almost like the veterans know what they're doing…. @Cristiano @TB12sports."
In case you're wondering, Subway sells Coke products at its nearly 22,000 U.S. locations, making for one more reason that having Brady as a celebrity spokesperson is awkward at best for the chain.
Like Sportscasting on Facebook. Follow us on Twitter @sportscasting19.