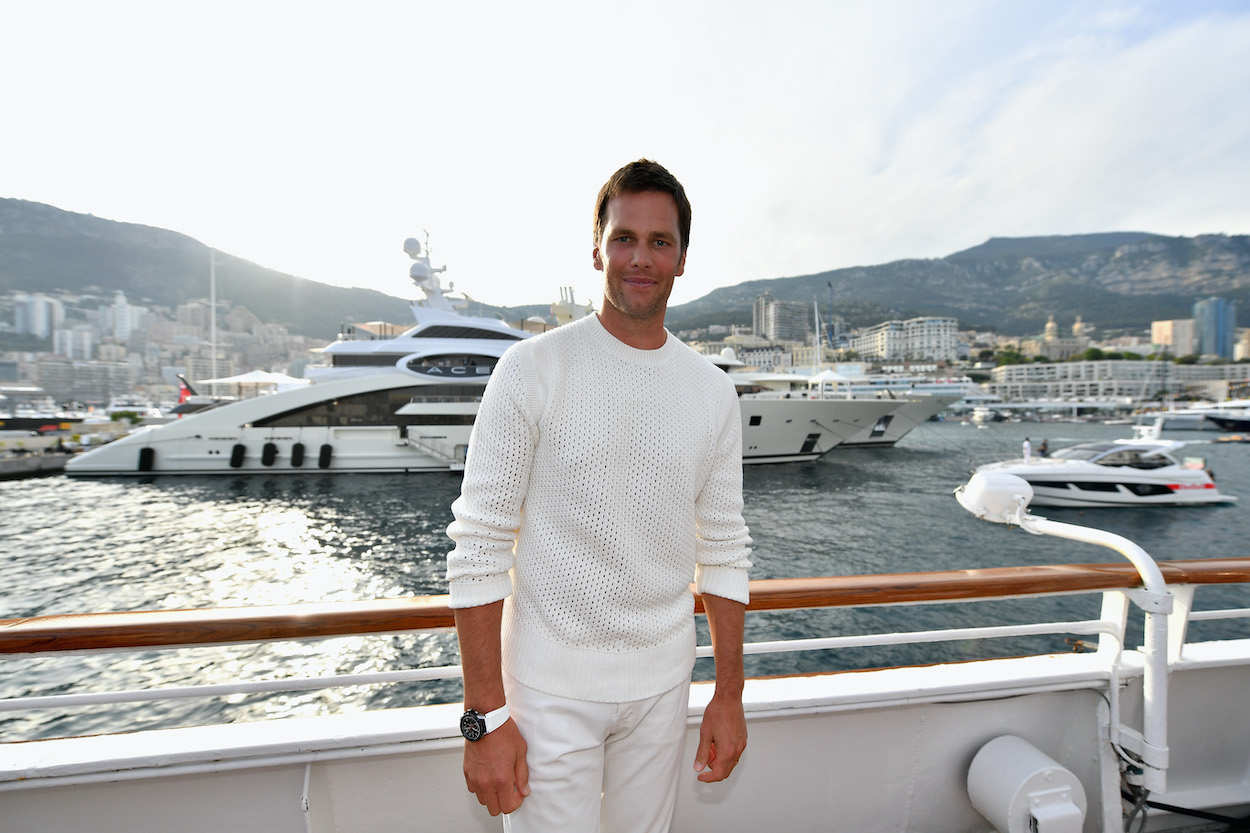 Tom Brady Will Have His Vodka Martinis Shaken, Not Stirred in New $6 Million James Bond-Style Yacht
Tom Brady apparently wasn't satisfied with his 55-foot yacht, so he's upgrading to a 77-foot, James Bond-style vessel worth $6 million.
The name's Brady. Tom Brady.
And he's about to become the proud owner of a $6 million James Bond-style yacht from luxury boat-maker Wajer. Brady is channeling his inner secret agent just a year after purchasing a $2 million yacht from the same company. Soon enough, he'll be able to invite his teammates to play catch with all seven of his Lombardi Trophies from one of his boats to the other.
Oh, to be rich.
Tom Brady's $2 million yacht went viral during the Buccaneers' Super Bowl parade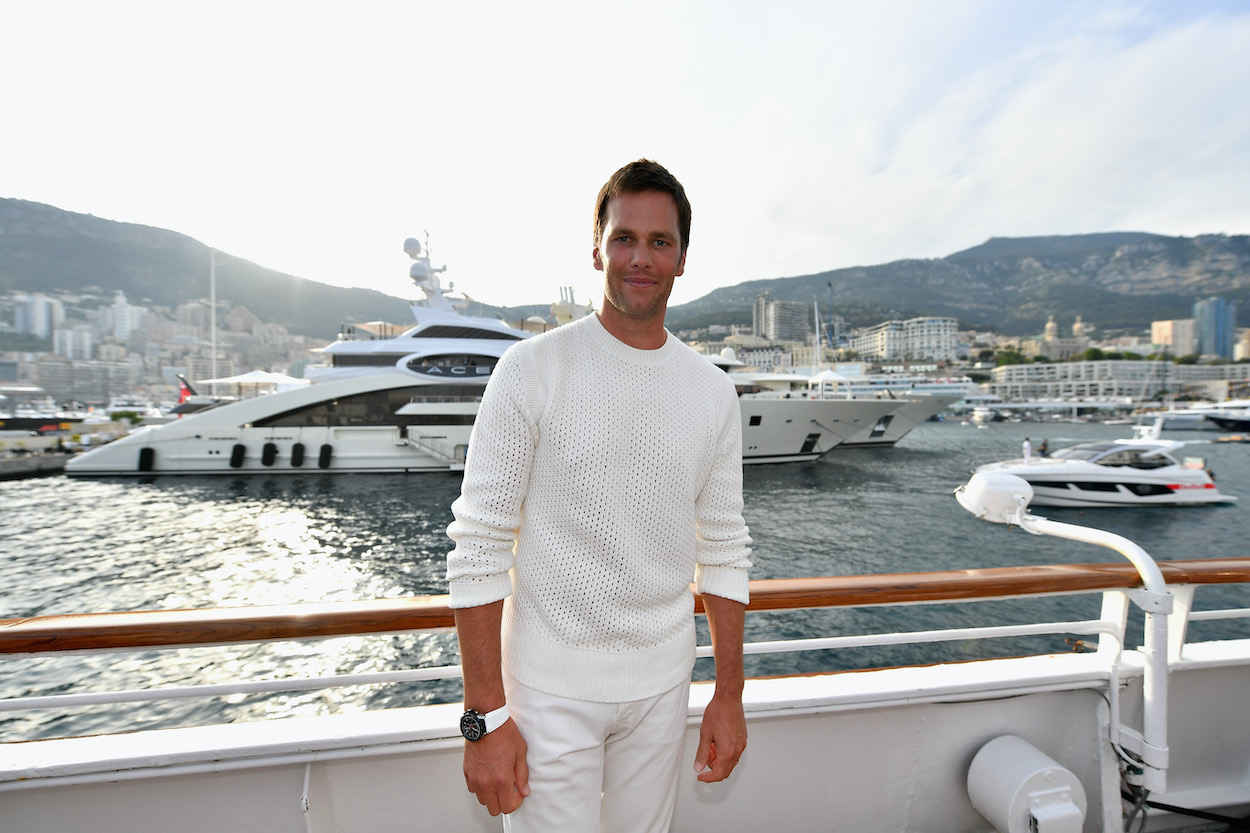 If you paid any attention to the Buccaneers' epic Super Bowl parade from earlier this year, you're probably familiar with Brady's $2 million yacht. You know, the one Brady used as a balancing platform to launch the Lombardi Trophy to Ron Gronkowski on the neighboring boat during the pandemonium? Yea, that yacht.
Brady purchased the vessel last year after he signed his $50 million contract with the Bucs. The Wajer 55S, which is a $2 million, 53-foot masterpiece, has served as Brady's preferred water vehicle for him and his family ever since he moved to Tampa Bay.
But apparently, the 55S isn't cutting it for Brady, so it's time to upgrade.
Brady set to upgrade to $6 million, James Bond-style yacht
Last week, Brady joined Wajer via video chat for the announcement of its newest yacht model — the Wajer 77. The 77 model is larger and sleeker than the 55S, and it's even complete with a James Bond theme.
During his video appearance with the company, Brady announced he will be one of the first to own the newest Wajer design.
"I enjoyed the waters of New England, but when we moved to Tampa, with its beautiful bay, I said to myself, 'I need a boat,'" Brady said, per Mike Espindle of Forbes. "I love what (Wajer Managing Director) Dries Wajer is doing. When we first started working together, I was able to try-out a Wajer 38, then I got my Wajer 55S, and now I'm looking forward to continuing my 'captainship' on a Wajer 77…which Dries tells me I'll get before the end of the year."
Brady channels his inner James Bond with $6 million yacht
If you thought $2 million was a steep price to pay for a luxury boat, try $6 million. That's the price of the 77-foot Wajer 77.
The new model is complete with a master suite, a junior suite, a guest cabin, a deck lay-out, and an automatic roof. It can sleep as many as nine people at one time, according to Wajer's official website.
"I have kids, and we all love being on the water. We spent Christmas and New Year's Eve aboard our Wajer; everyone loves it," Brady said last week. "The 55S is an amazing boat, and it's been amazing for our family. I think the 77 will be a little bit more suited to what we need it for down here, which is a few more day trips and weekend trips. We spend a lot of time in the Bahamas. I want to give my family some great weekend trip memories."
The Wajer 77 is dubbed "The World Is Not Enough" after the 1999 Bond film, but Brady plans on calling his personal ride "Viva a Vida."
So when Brady asks for his first vodka martini on his $6 million yacht, he better make sure it's shaken, not stirred.