Trey Lance, The 49ers, a Pundit, and His Daughter Made It a Weird NFL Draft Weekend
The hugs that commissioner Roger Goodell shared at the 2021 NFL draft were not nearly as interesting as the fist bump between John Lynch and Colin Cowherd. The San Francisco 49ers kept fans guessing almost up to the moment they selected Trey Lance. Now, we're left to determine what role the talk show host and his daughter played in the choice.
Yes, intrigue about the inner workings of NFL draft rooms has reached a new level.
Colin Cowherd had unmatched access to Trey Lance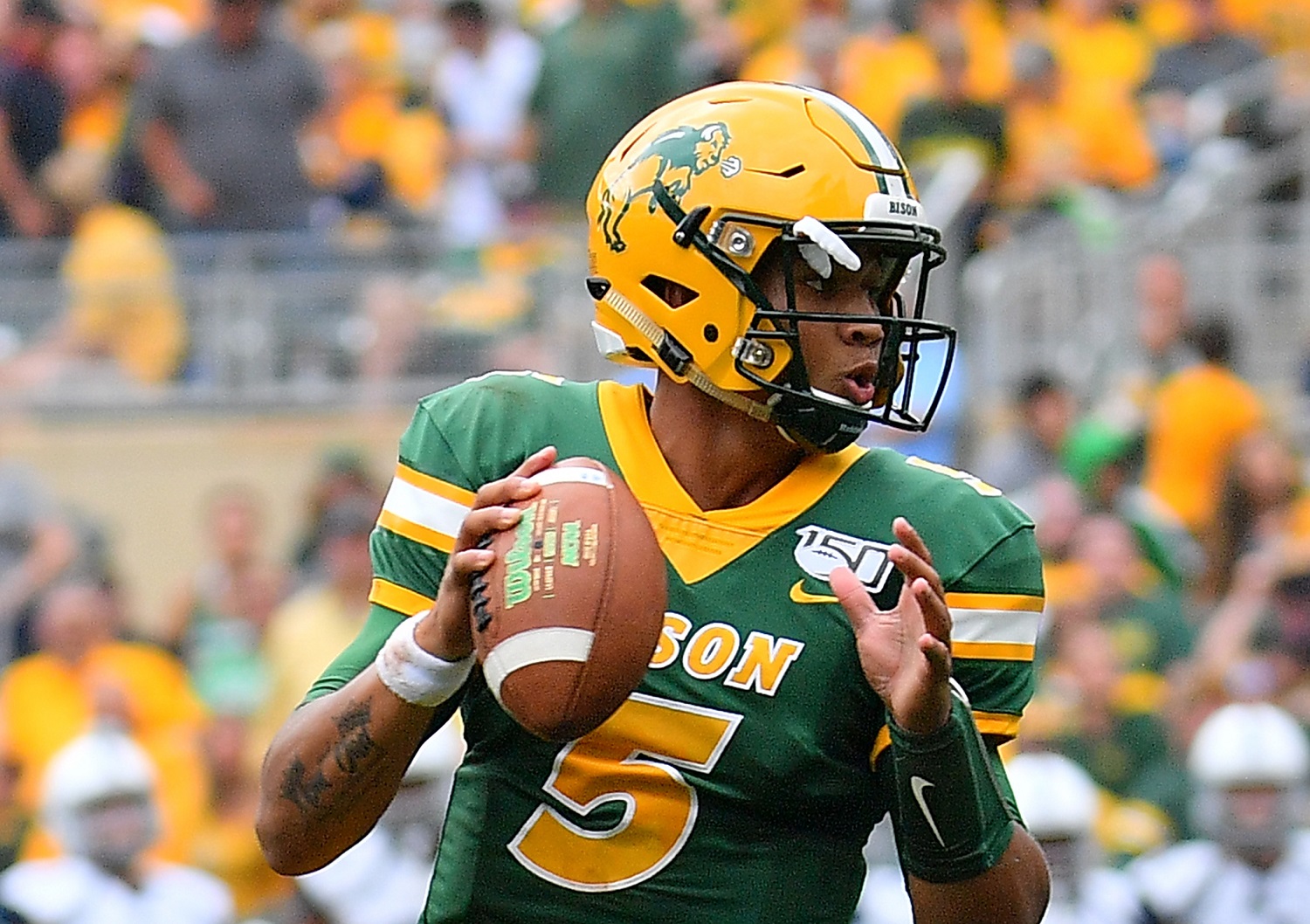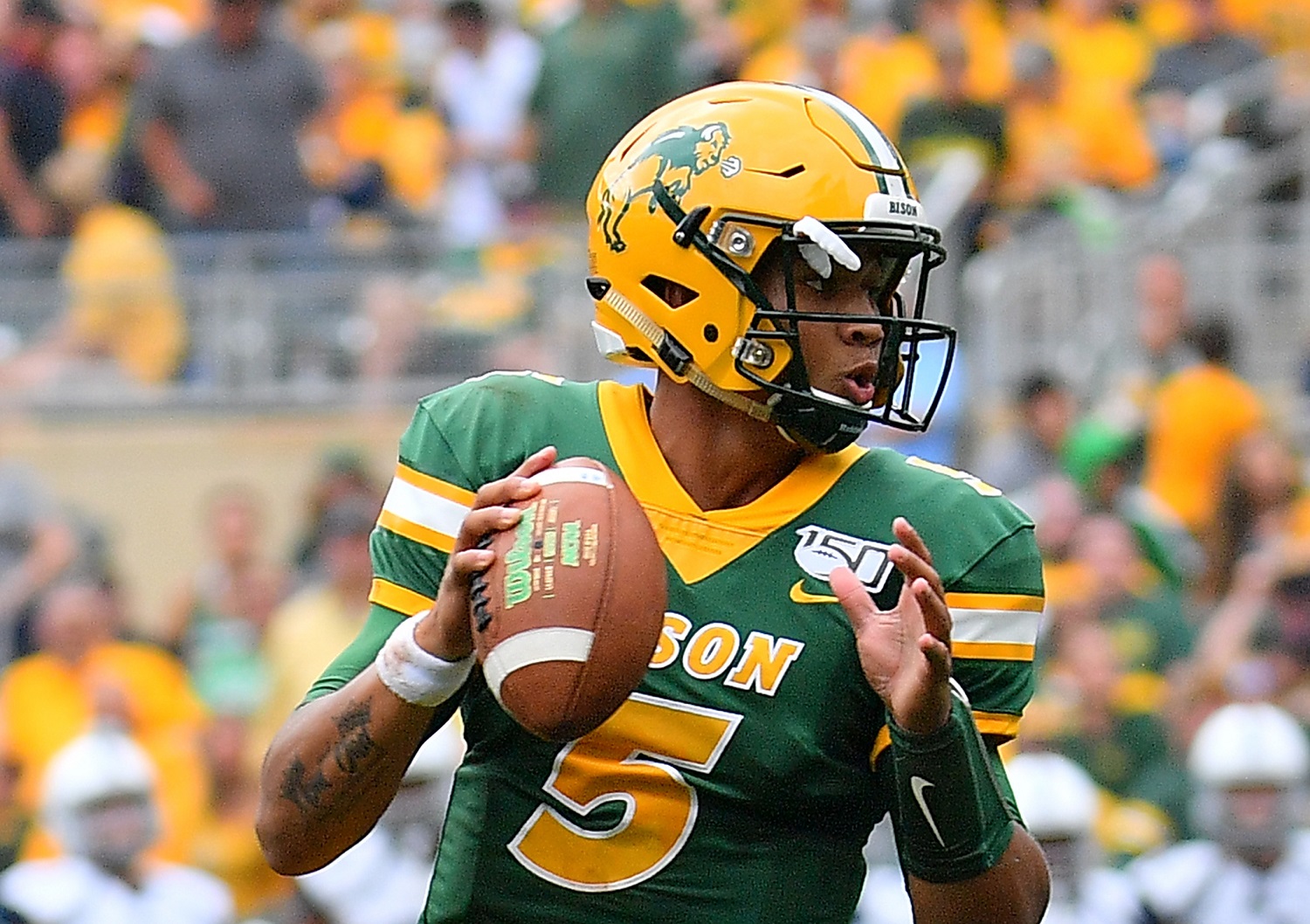 At the same time that Cowherd says he played no role in the 49ers drafting Lance, the North Dakota State quarterback, the Fox Sports talk-show host's PR people are suggesting otherwise. While it's doubtful that anyone in the media can influence draft-room decisions, Cowherd deserves credit for at least knowing more about Lance than his colleagues did.
We never did learn the source when he beat everyone in reporting that on Tom Brady joining the Tampa Bay Buccaneers in 2020, but Cowherd said his tip came from someone close to the quarterback. In the case of Lance, the whole world knows any info is coming from the new 49ers rookie or Cowherd's daughter. That's because Lance and Liv Cowherd, 20, have some sort of Instagram connection and may be linked romantically.
Colin Cowherd hasn't spoken publicly about his daughter's relationship, but he mentioned on Fox Radio that he "ran into" Lance. Last month, Cowherd casually dropped on "The Herd" podcast that the FCS quarterback has been to his house.
Why the Cowherd-Lance connection might matter
Cowherd said before the draft the 49ers were taking Mac Jones at No. 3 in the draft after Jacksonville's choice of Trevor Lawrence the Jets' selection of Zach Wilson. Others were reporting the same thing, so Cowherd wasn't alone in being wrong.
After the 49ers picked Lance, Cowherd took a U-turn on the air in explaining why San Francisco's move made perfect sense.
"He has as many starts as Mac Jones, but unlike Mac, he didn't have the protection, didn't have the many receivers that were wide open," Cowherd said, according to Awful Announcing. "Every scout I know, every executive I know loves this kid. This is the right move. … Yeah, baby, kid earned it, couldn't be happier."
While that was going on, Cowherd's PR reps were emailing the media a story pitch titled "Did Colin Cowherd help 49ers draft Trey Lance?" The email cited the transcript from a Cowherd podcast that began with the paid talker meeting Lance and being impressed:
"And after meeting him, it's funny. I sent a text to a couple of GMs that I thought may have the chance to get him, one of them John Lynch. So, I text John, I said 'Hey, I just met Trey Lance . . . I don't know what you're doing with the number 3 pick, but . . . totally impressed, so humble, what a great kid,' and John's like 'Thanks, Colin!'"

Colin Cowherd
Direct communication between media members and NFL team executives isn't unusual. Talking about it is. And making pitches on behalf of a player is rarer still.
John Lynch threw a nod Cowherd's way
The PR people are implying that Cowherd swayed Lynch and the 49ers. Oddly, Cowherd is saying he doesn't have that kind of clout. Nevertheless, Cowherd did hear back from Lynch shortly after the 49ers picked Lance instead of Alabama's Jones.
"I don't hear anything. Then after the third pick, I get a couple of fist bumps texted to me by John Lynch," Cowherd said. "So, I know I had no influence, but nonetheless, it made me laugh. John's a great guy and I actually think it's the right pick."
It was almost certainly just a bit of playfulness on Lynch's part. But it does raise a hypothetical for three or four years down the road. If Lance proves to be a star while Jones falters with the New England Patriots, then the legend of Cowherd, the man who nailed the Tom Brady scoop, grows. If Lance flops, though, then the narrative becomes that Lynch set the 49ers back by years because he listened to a radio guy.
Like Sportscasting on Facebook. Follow us on Twitter @sportscasting19.