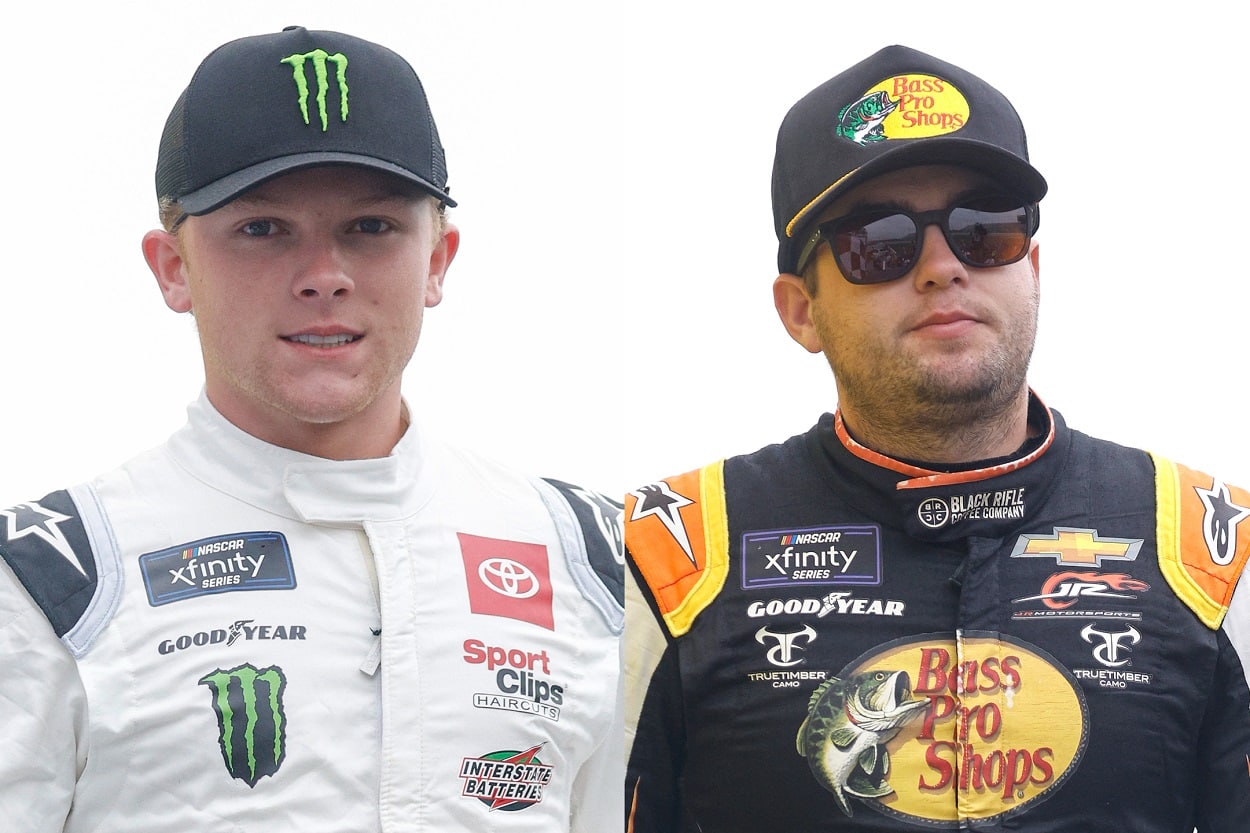 Ty Gibbs and Noah Gragson Set for Xfinity Series Showdown
Ty Gibbs and Noah Gragson are set to do battle in the Xfinity Series Playoffs.
Ty Gibbs and Noah Gragson have been the two preeminent and most aggressive drivers in the Xfinity Series for the better part of two years, and now they are set for a final playoff battle that could be quite a heavyweight duel.
Gibbs entered the Xfinity Series on a part-time basis in 2021 as an 18-year-old and promptly won his first career race, a victory in February of that year on the road course at Daytona International Speedway.
He went on to win three more of his 18 starts that season and finished with the fourth-most victories in the series despite not being entered in 15 of the events.
Ty Gibbs was hot early, and Noah Gragson was hot late in the regular season
Gibbs built on that success as a full-time driver in 2022 with three wins in the season's first seven races. He tacked on two more throughout the remainder of the regular season and now has nine wins in 44 career races. His 20 percent winning percentage is unheard of for anyone not named Kyle Busch, who has won 28 percent (102 of 362) of his career Xfinity Series starts.
Gibbs' five wins would lead the series this year if not for Gragson, who figures to be his chief competition for the Xfinity Series title in 2022.
Gragson won at Phoenix Raceway and Talladega Superspeedway early in the season but then hit a dry spell through the summer as A.J. Allmendinger and Gibbs held the top two spots in the points standings through much of the regular season.
Gragson, however, got his third win of the year on July 23 at Pocono Raceway before his current three-race win streak to end the regular season.
He is undoubtedly the hottest driver in the sport, even if his first two wins of the streak essentially fell into his lap. He was the beneficiary of a contact-filled, final laps battle between Sheldon Creed and Kyle Larson at Darlington Raceway, and he won a rain-shortened race the following week at Kansas Speedway.
His victory last week at Bristol Motor Speedway did not have so much drama at the end, but he shoved Gibbs into Creed while the two were battling side-by-side for the lead on Lap 129 of a 300-lap event.
The two have had several aggressive on-track bouts
Gibbs and Gragson have had a run-in or two already this season, and that should make the championship battle in the Xfinity Series all the more intriguing.
Most notably, Gibbs dumped Gragson from the lead during a road-course race on June 4 at Portland International Raceway. Gragson vowed to get Gibbs back after Allmendinger had cruised to victory.
Gibbs also narrowly held off Gragson to win at Las Vegas Motor Speedway early in the season, and Gragson did the same to win at Pocono.
Allmendinger might have been the regular-season champion, but Gibbs and Gragson are the two drivers most likely to be in a closing-laps battle in November at Phoenix Raceway with a title on the line.
All three of Allmendinger's victories this season have come on road courses, and the Charlotte Roval is the only such track among the seven on the Xfinity Series playoff schedule.
Gibbs, meanwhile, has won at two intermediate tracks, a road course, a short track, and a superspeedway-style track. Gragson won the spring race at Phoenix and has victories on tracks as big as 2.5 miles (Pocono) to tracks as small as 0.5 miles (Bristol).
The current Xfinity Series title war could also be a preview of Gibbs' and Gragson's Cup Series careers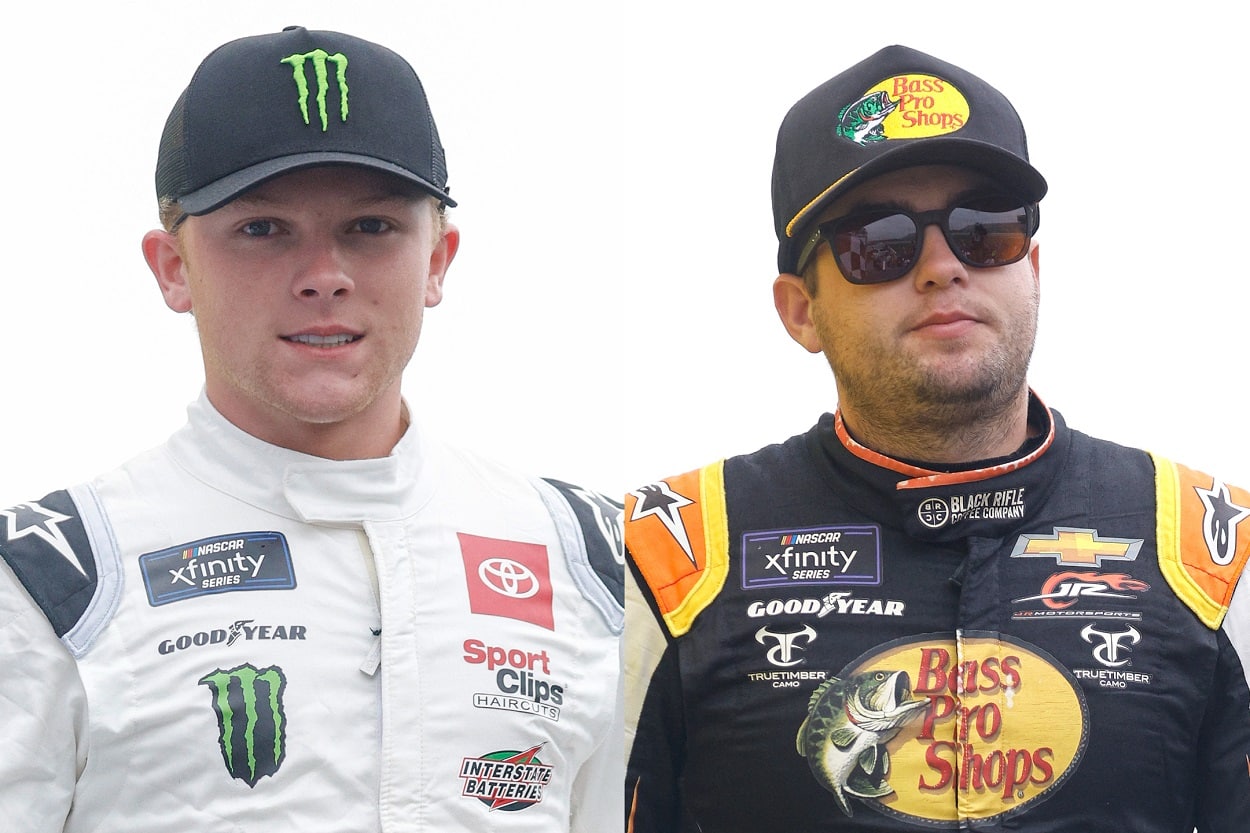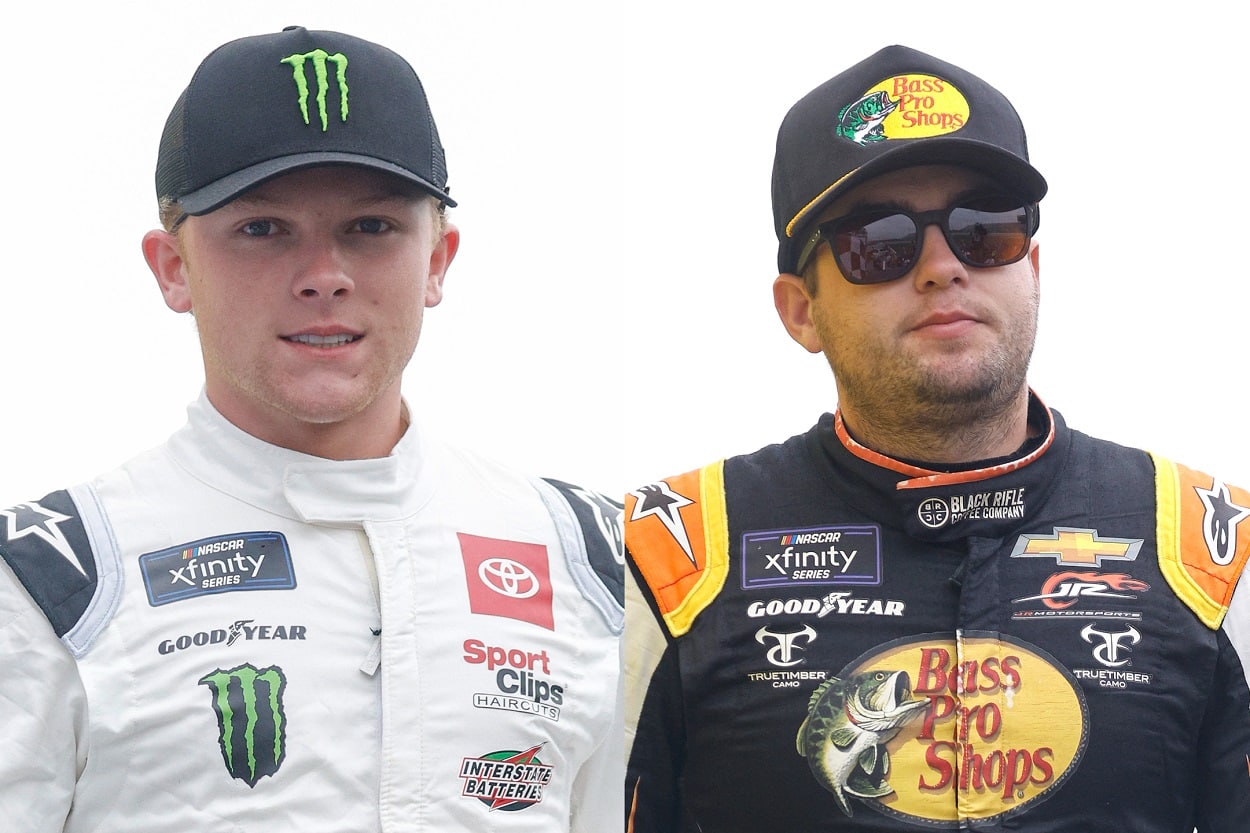 These will also likely be the top two contenders for the 2023 Cup Series Rookie of the Year award. Gragson has already signed on with Petty GMS Motorsports to drive the No. 42 car next season, while Gibbs is expected to take over the No. 18 car for his grandfather's Joe Gibbs Racing team after Busch signed with Richard Childress Racing for 2023 and beyond.
For now, though, this Xfinity Series battle could be reminiscent of the Dale Earnhardt Jr.-Matt Kenseth contests in 1998-99. Earnhardt won the title both seasons, but Kenseth had the second-most victories behind Earnhardt each year in championship battles that were a preview of what was to come in their Hall of Fame Cup Series careers.
How Gibbs' and Gragson's Cup Series careers will turn out is still obviously to be determined. But their potential head-to-head battle for this year's Xfinity Series crown might one day be similarly remembered as a thrilling shootout between two burgeoning great drivers.
Stats courtesy of Racing Reference
Like Sportscasting on Facebook. Follow us on Twitter @sportscasting19 and subscribe to our YouTube channel.