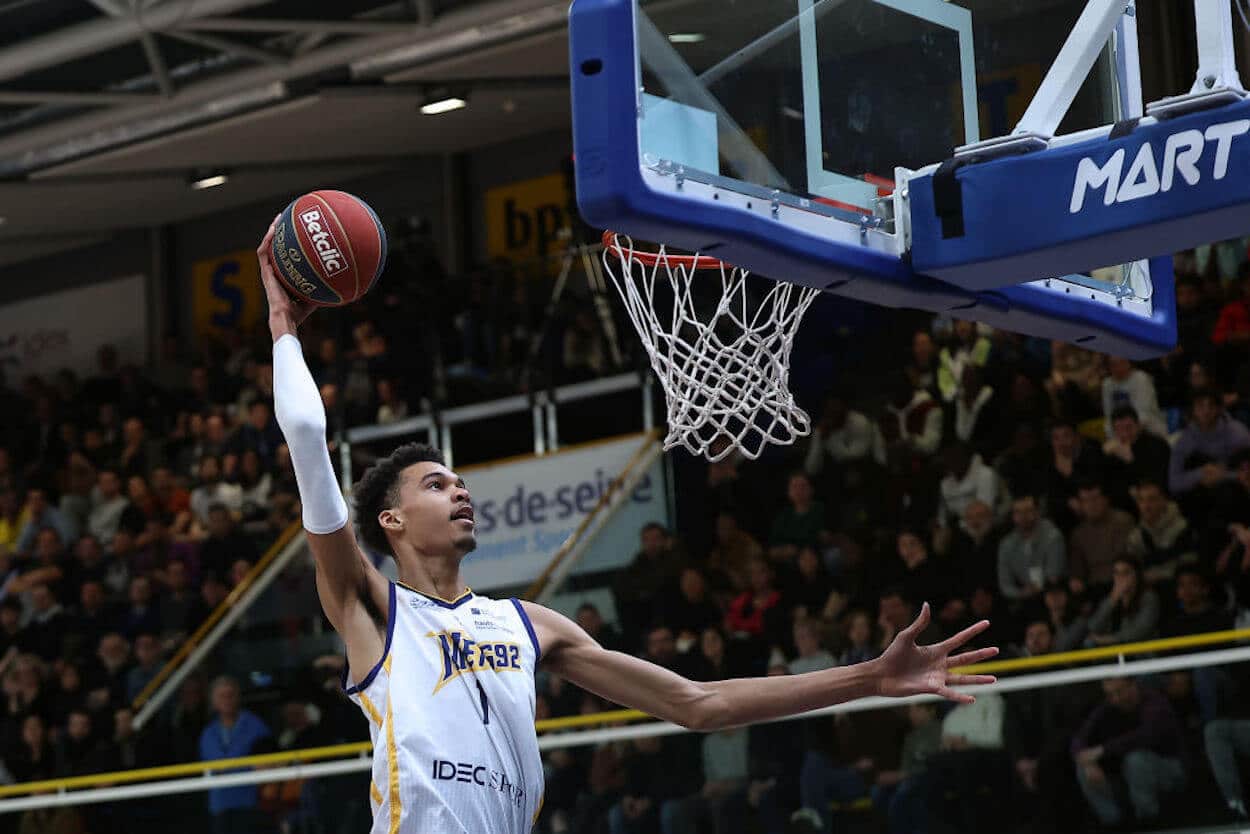 WATCH: Victor Wembanyama Proves Exactly How Special He Is With a Single Highlight-Reel Sequence
If you have any reservations about Victor Wembanyama and his clear NBA potential, just consider a single highlight clip from his game against Monaco.
At this point in time, we've all seen plenty of highlights featuring NBA players performing incredible feats of athleticism. Victor Wembanyama is yet to reach the Association, but he's already produced more than his fair share of clips. And while it would be easy to feel a bit jaded — anyone looks good in a hand-picked highlight, after all — I'd urge you to fight against that instinct.
Consider a recent series in which Wemby missed a long-range jumper but cleaned up his own mess and slammed the rebound home for two points. Sounds rather ordinary, right? Well, it was anything but.
Let's watch the clip and break down why this one highlight is so much more than a single play.
Victor Wembanyama is more than just a big man, as his highlights will confirm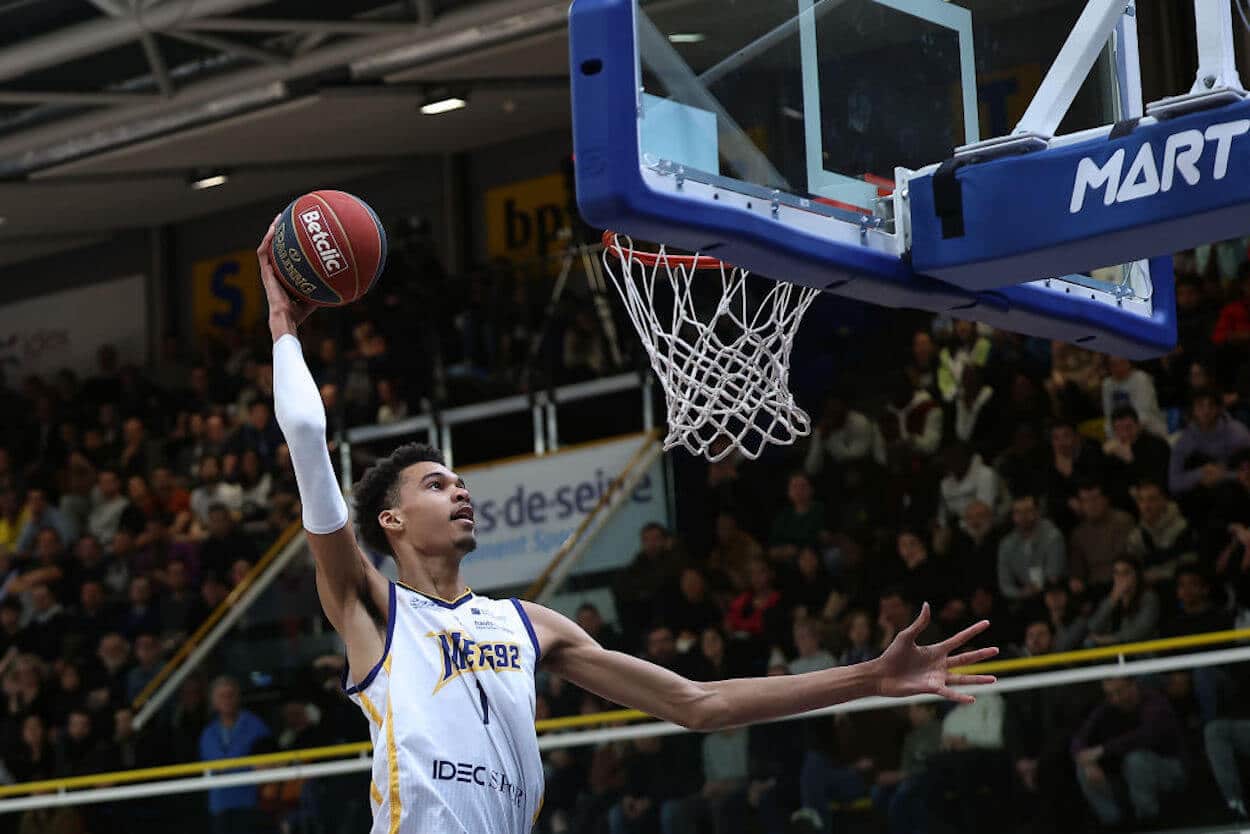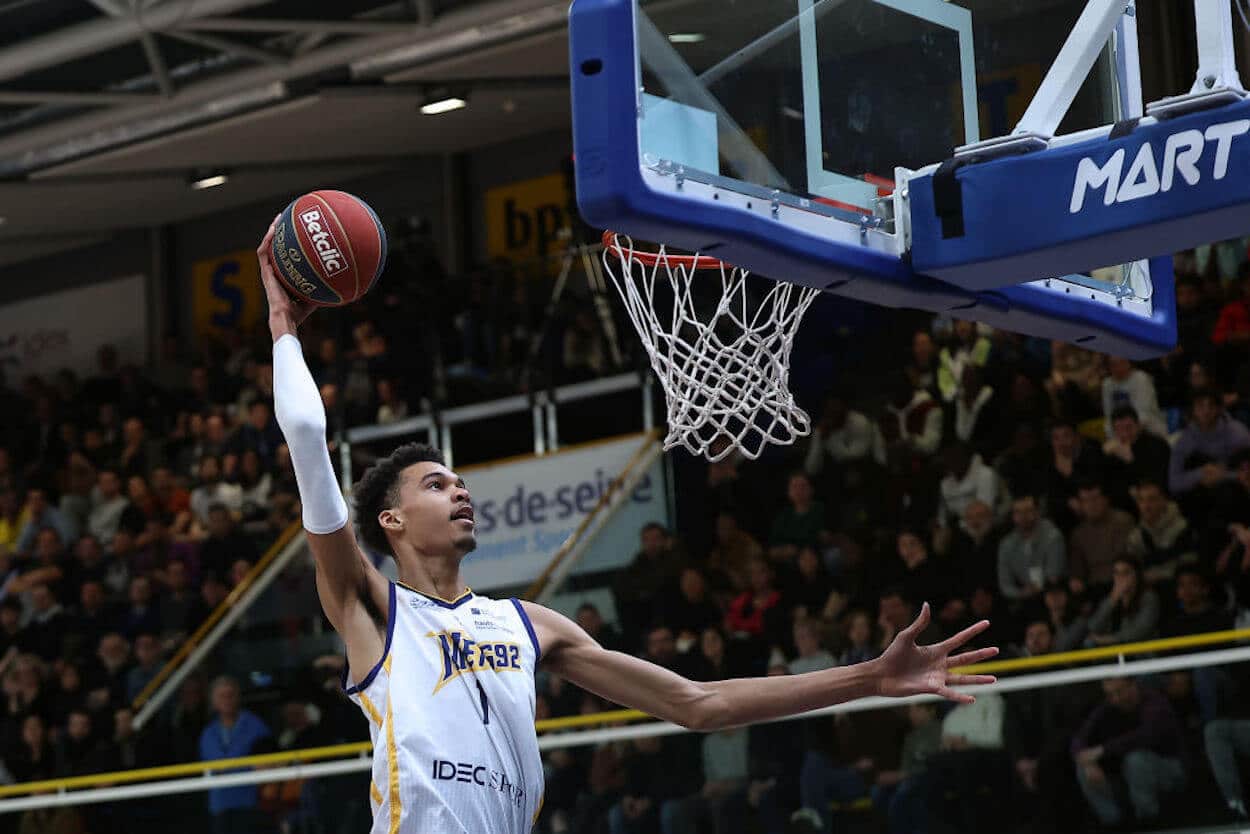 When you imagine a basketball game, it's easy to assume that things somewhat balance out. Guards may lack the height of post players, but they're usually quicker and more athletic. Big men, on the other hand, have a bit more size and strength while (theoretically) being a bit less nimble. Victor Wembanyama, however, shatters those stereotypes.
Don't believe me? Well, let's consider the below highlight clip from the teenager's game against Monaco.
Wembanyama is considered an elite-level prospect because he's so much more than a big body. In today's positionless game, you can't really sit on the block and perform the Mikan Drill all game. Being able to dribble, defend on the perimeter, and competently take longer-ranger jump shots are all strings that you'd like your frontcourt players to have on their bow.
And while we don't see any of Wemby's defensive work in this clip, we can see some of the other elements at play.
First, look at where the center is handling the ball. While you'd excuse a 7-foot-4 teenager looking a bit like Bambi, the Frenchman doesn't miss a beat. He's outside the three-point line and comfortably handling the defensive pressure.
Then, there's the step-back jumper. While Wembanyama does miss — in fairness, he could stand to refine his long-range shooting a bit — the fact that a center is confident enough to attempt a step-back three-pointer speaks volumes about the player. Not only is he (theoretically) unafraid to push the envelope during a game, but he also seems to view his jumper as a legitimate weapon. This wasn't a blind heave to beat the shot clock; it was a consciously executed move to beat the buzzer.
And, finally, there's the eye-catching rebound and slam dunk. While that part of the play largely speaks for itself, it is worth highlighting Wemby's athleticism — he recovers from falling away to crash the lane — and sheer size. Could a smaller player have produced a similar highlight? Possibly, but Wembanyama's height probably makes it a bit easier for him to corral the ball and finish it without much opposition.
At this point in time, there's still some uncertainty around Victor Wembanyama. Where will he end up playing his NBA ball? Will he be able to remain healthy in North America? How will his game translate to the Association when he's playing against world-class opposition? Those are all valid questions.
When you watch a clip like his put-back jam against Monaco, though, it's easy to set those aside for a moment and focus on what we all can see: This teenager clearly has the potential to be something special.