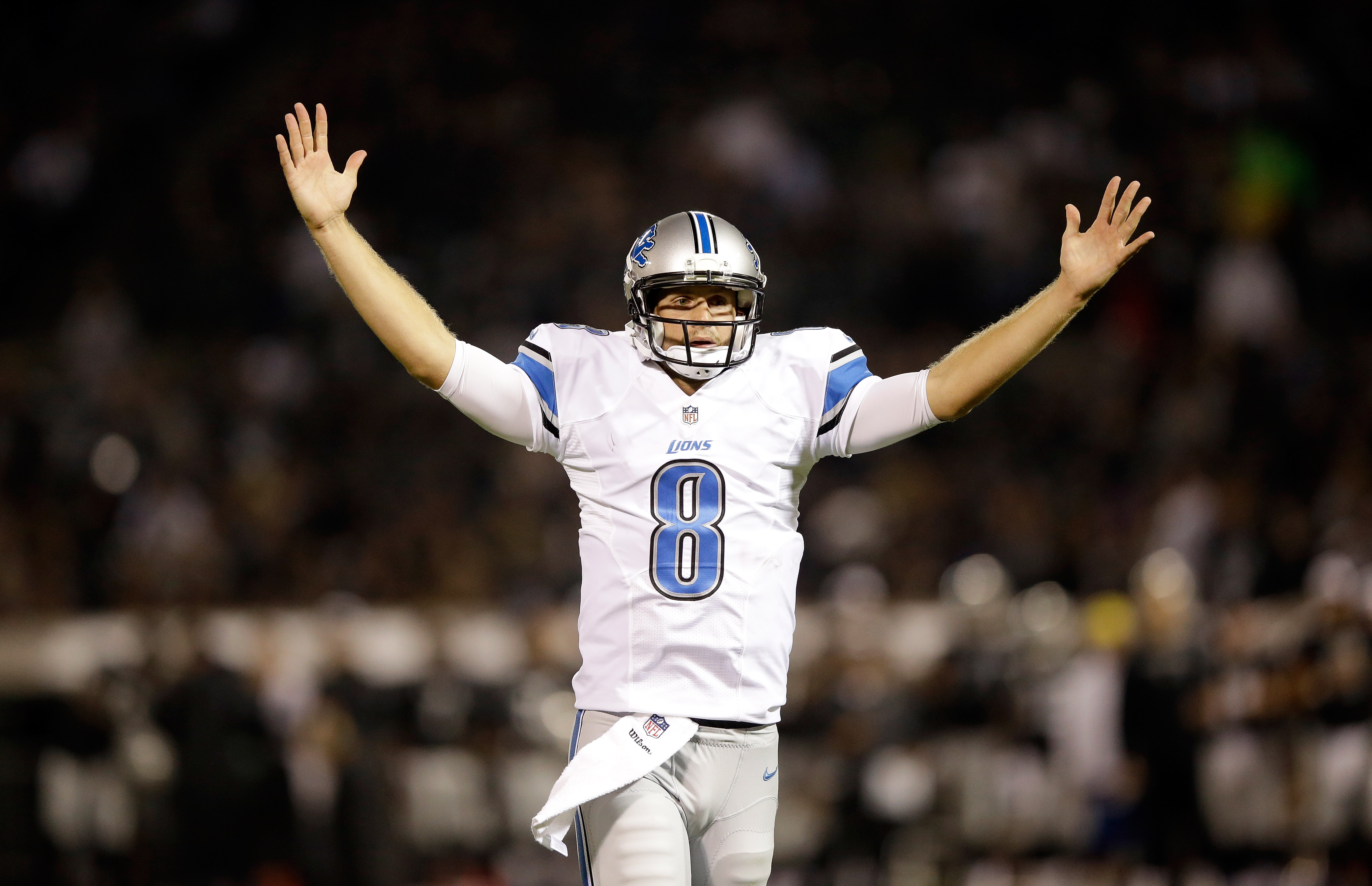 Was ESPN's Dan Orlovsky Any Good as an NFL Quarterback?
These days, Dan Orlovsky is breaking down plays on Twitter and sharing his analysis on ESPN. His NFL quarterback career, however, was a different story.
If you're a longtime NFL fan, you're probably familiar with most members of the media. It doesn't hurt that many of them are former players; guys like Tony Romo, Cris Collinsworth, and Terry Bradshaw all hit the gridiron before stepping behind the microphone. In recent years, Dan Orlovsky has also made the transition from playing football to talking about the game.
While you're probably familiar with Orlovsky's work on Twitter, where he breaks down plays from a quarterback's perspective, you might not remember his time in the NFL. Was Dan Orlovsky any good before he hung up his helmet and moved into the media?
Dan Orlovsky spent 12 seasons as an NFL quarterback
These days, Dan Orlovsky plies his trade as an ESPN analyst. Before picking up the microphone, though, he lined up under center as a quarterback.
Orlovsky attended the University of Connecticut, spending four seasons under center. While the Huskies might not be a traditional football power, the quarterback put up solid numbers; he threw for 10,706 yards and 84 touchdowns, helping his team transition into the Big East.
On the back of that college success, Orlovsky entered the 2005 NFL draft and joined the Detroit Lions as the 145th-overall pick. His time in the Motor City, however, wouldn't go well. The quarterback only started seven games during his first four professional seasons; most of his action came during the Lions' winless season and made headlines for the wrong reasons.
After that, the quarterback began bouncing around the league. He served as a backup on the Houston Texans roster; in 2011, he saw some action as the starter on an awful Indianapolis Colts team. He also suited up for the Buccaneers and returned to Detroit for a second spell with the Lions before calling it a career.
Making the move to ESPN
In July 2017, Dan Orlovsky signed with the LA Rams, only to be cut in early September. Shortly after, the quarterback retired from professional football; he didn't immediately transition into the world of sports media, though.
At home, Orlovsky continued to watch football and would use his years of experience to explain what was happening to his wife. She encouraged him to share his analysis on social media; before long, he was a hit.
The former quarterback then started appearing on Good Morning Football; he showed enough there to join ESPN in 2018. He's since made more and more of a name for himself on the network, bringing his expertise to NFL Live, Get Up, SportsCenter, First Take. He also continues to share his analysis on Twitter, making football fans everywhere a little more intelligent.
Was Dan Orlovsky any good as an NFL quarterback?
Based on his relatively short time at ESPN, Dan Orlovsky is pretty good at breaking down a football game. His time as an NFL quarterback, however, was a bit less successful.
During his 12 seasons in the NFL, Orlovsky appeared in 26 games, starting 12 of them. He attempted a grand total of 512 passes, completing 298 of them for 3,132 yards and 15 touchdowns. He also threw 13 interceptions and retired with a record of 2-10.
There are a couple of caveats that do come along with those numbers, though. First, Orlovsky had the misfortune of playing for some bad teams; while a different roster probably wouldn't have made him a world-beater, it could have made his life a bit easier.
It's also worth remembering the lesson that we all learned when the Denver Broncos were recently forced to play without a quarterback. Despite lining up under center in high school and college, Kendall Hinton could only complete one pass while throwing two interceptions in his first professional start. That goes to show just how much talent it takes to play quarterback at the NFL level; no matter how bad Orlovsky's stats may look, he's still a better signal-caller than virtually everyone else on the planet.
In a way, though, Dan Orlovsky's NFL struggles may have been a blessing in disguise. We've seen plenty of stars struggle to transition into coaching or media work since the game came so easily to them; had Orlovsky played better, he might not have the same knack for breaking down plays for the average Joe.
Stats courtesy of Sports-Reference and Pro-Football-Reference