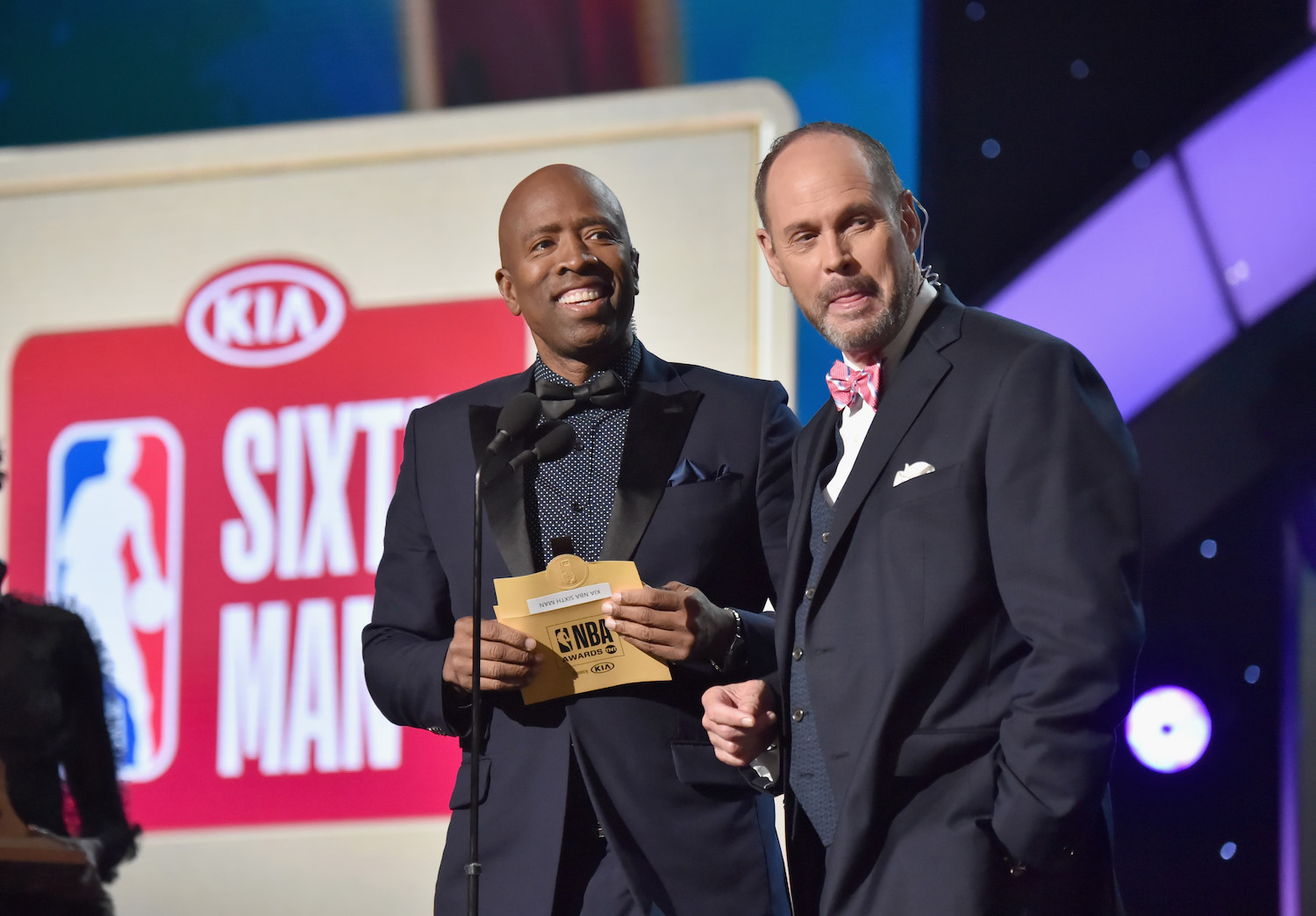 What Is Ernie Johnson's Net Worth?
Ernie Johnson has been one of the best in the sports broadcasting business for the last three-plus decades. He's made a small fortune. What is his net worth?
Ernie Johnson is one of the best in the sports broadcasting business. Since he arrived on the national scene in 1989, Johnson has covered a variety of sports, including international soccer, golf, baseball, and what he's most known for today, his work with the NBA. Through it all, Johnson has amassed a small fortune. What is Ernie Johnson's net worth?
Ernie Johnson has had a successful career for more than 30 years 
Ernie Johnson began his broadcast career in the late 1970s. For a dozen years, he gained experience working with various television stations in Georgia and South Carolina. In 1989, Johnson got his big break and landed a job with Turner on Inside the NBA. 
Incredibly, 31 years later, Johnson still anchors the Inside the NBA show, but his career during that time has crossed over into a variety of other sports. 
A year after joining the Turner family, Ernie Johnson was the studio host for the network's coverage of the 1990 FIFA World Cup. A couple of years later, Johnson expanded his broadcasting portfolio working the 1992 Olympic Games, where he provided speed skating play-by-play. 
Since those early days, Johnson has covered college football, college basketball, and MLB. Today, in addition to his NBA work, he's still the regular host for the MLB on TBS as well as host for the family of network's coverage of the NCAA Men's Basketball Tournament.  
Has overcome serious health challenges in his career
While the bowtie-wearing Ernie Johnson always appears jovial and is great at keeping peace on the set, he's experienced more than his share of trials and tribulations through the years. 
In 2003, he was diagnosed with non-Hodgkin's lymphoma. Despite the diagnosis, he continued to work. However, in 2006, he was forced to take a break from broadcasting when he underwent chemotherapy treatments. He missed TNT's coverage of The Open Championship and the PGA Championship that year.
Unfortunately for Ernie Johnson, that wasn't the only health scare that has forced him to miss action. In 2018, he was diagnosed with blood clots in both of his legs. That condition prevented him from flying so he had to sit out the entire 2018 MLB postseason.    
What is Ernie Johnson's net worth?
Ernie Johnson has earned the respect of his peers and the athletes he's covered, not only for his talent but the way he's lived his life away from the spotlight. He details all of it in his book Unscripted, which was published in 2017.
In it, he talks about his health scares, as well as the calling he and his wife had to adopt four children, including two from other countries. He also talks about his faith and his involvement in various Christian-based organizations like the Fellowship of Christian Athletes and Athletes in Action. 
Not surprisingly, with such a successful career, Ernie Johnson, has earned a nice living. According to Celebrity Net Worth, Johnson has a net worth of $15 million. 
While Ernie Johnson could take off his bowtie one last time at age 67, retire, and live comfortably for the rest of his life, his love for sports and his broadcasting "teammates" draws him back year after year. And the sports world is better off for it.