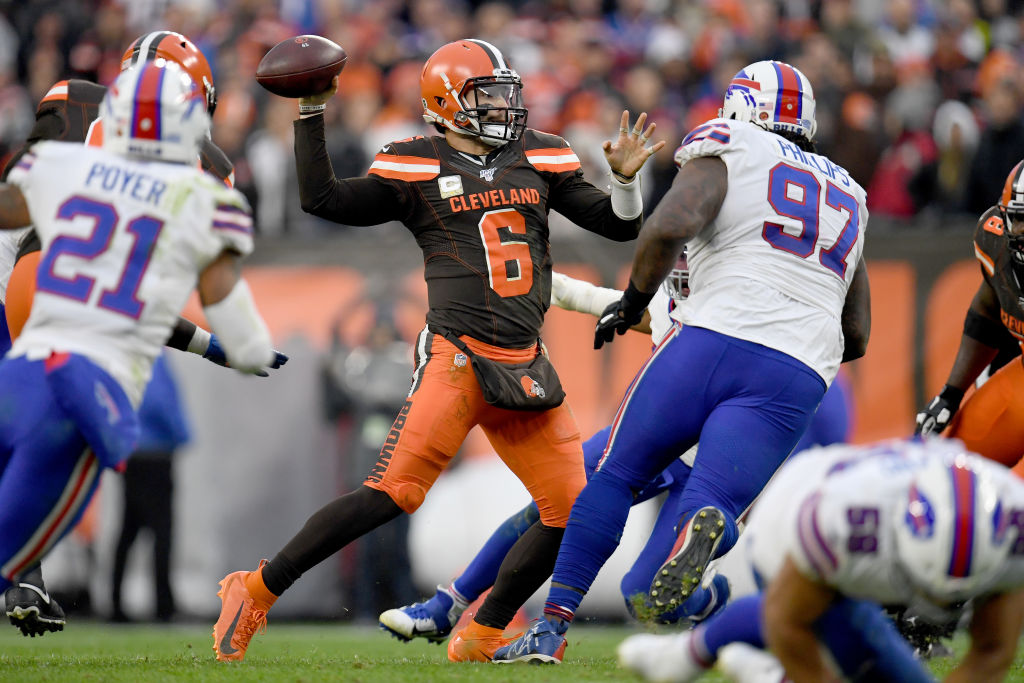 Why Baker Mayfield Just Wants Cleveland Browns Fans to Be Quiet
Baker Mayfield and the Cleveland Browns have had an inconsistent 2019 NFL season. Calling out the fans, however, won't make things better.
While fans aren't obviously taking the field on Sundays, they're a major part of every NFL game. Beyond providing a driving economic force to the league, everyone in the stands plays a part in creating the atmosphere that makes football so great. Cleveland Browns quarterback Baker Mayfield, however, just wants his home fans to be quiet.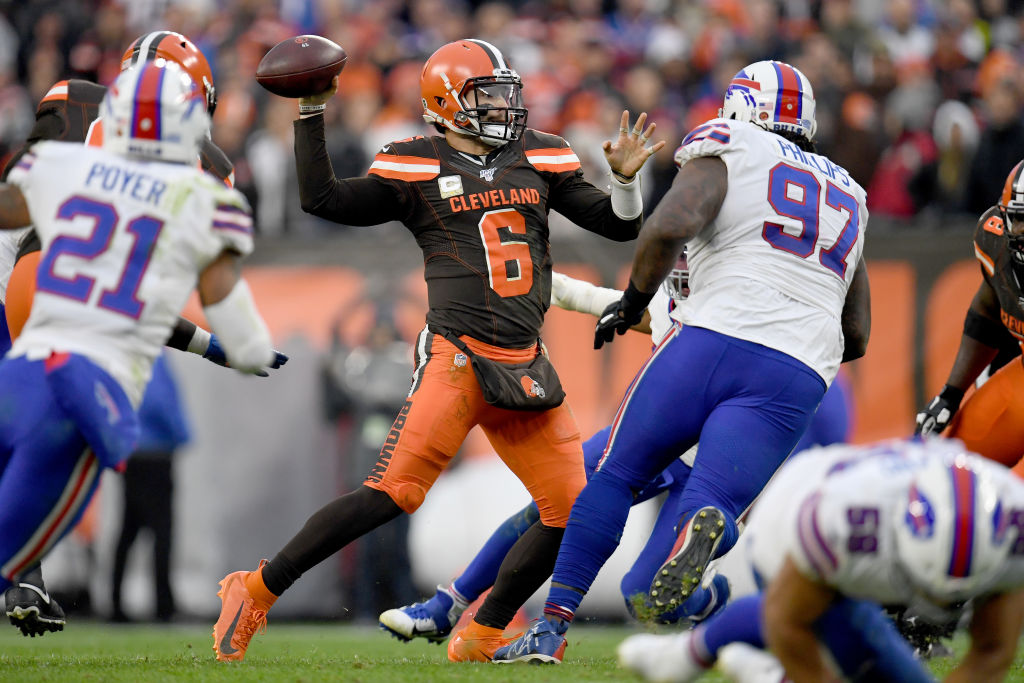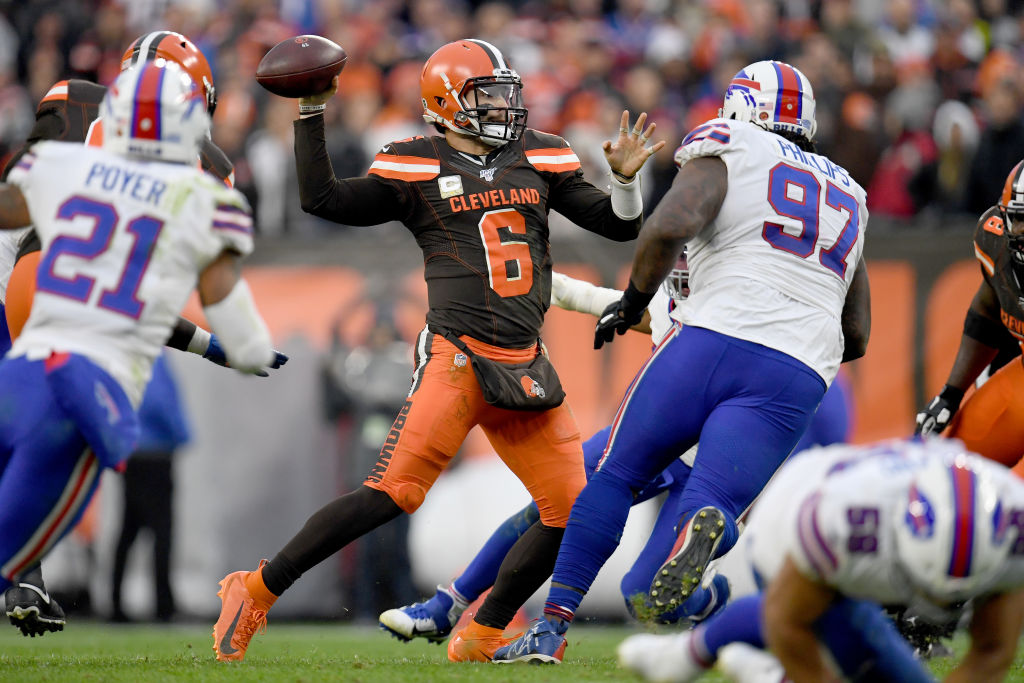 Tonight, the Browns will be hosting their AFC North rival Pittsburgh Steelers. While the Dawg Pound would ordinarily be fired up for the game, they might have to turn the volume down to help their young quarterback.
Baker Mayfield's tough 2019
Despite the franchise's infamous struggles, the Cleveland Browns began the year as a popular pick to win their division. Baker Mayfield was coming off a strong rookie season, and general manager John Dorsey moved to give him more help, adding wide receiver Odell Beckham, Jr.
On the field, however, things haven't clicked. Mayfield's completion percentage plummeted, and he tossed at least one interception in each of the Browns' first seven games. He and Beckham failed to link up, leaving the Cleveland offense stuck in a lurch.
Off the field, things didn't get much better. Mayfield got into it with a reporter and stormed out of a media session earlier in the year, causing some fans to question his maturity. He briefly made news for a strange mustache-based saga, and, during the Browns win on Sunday, his wife appeared to criticize "fair-weather" Browns fans. At this point, Mayfield can't seem to get out of his own way.
Telling Cleveland Browns fans to quiet down
On Sunday, the Cleveland Browns were hit with a false start penalty at a crucial moment. While the flag wouldn't cost them the game, Baker Mayfield still found the crowd noise that caused the penalty to be a bit unusual.
"We believed we had a good call,'' Mayfield began. "It was just our crowd noise seemed to be a little loud when we needed it to be quiet, which is strange at a home game."
The quarterback went on to explain that he didn't think the noise came from visiting Bills fans. "It was just the fact that when we're on offense, we need it to be quiet," he continued. "It might've ruffled some feathers, once again that's okay, but when we're on offense on a critical down, we need to be able to have silence in our home stadium. It's got to be an advantage for us, and then when they get the ball, it's got to be really loud. It's just basic football.''
Baker Mayfield should probably pick better battles
In a vacuum, Baker Mayfield isn't in the wrong. Just about every team in the league has a standard scoreboard graphic that asks fans to be quiet during a big drive; it's as much a part of the stadium experience as anything else.
Despite that, addressing the crowd noise in this manner probably wasn't Mayfield's best idea. When he and the team are struggling, appearing to pick a fight with a long-suffering fanbase isn't too smart.
If anything, this comment is a bit of a microcosm of Baker Mayfield's season. While he didn't do anything wrong in a vacuum, everything is just building on the idea that he cares more about being outspoken than playing football.
No matter the sport, winning can cover up plenty of problems. At this rate, Baker Mayfield better keep the wins coming.