Why Devlin Hodges Isn't Afraid of the Pittsburgh Steelers Starting Job
When it comes to sports, starting at quarterback is one of the toughest gigs available. No matter how much you might prepare, nothing can simulate lining up under center and having the entire game resting on your shoulders. Pittsburgh Steelers quarterback Devlin Hodges will experience that pressure this weekend when he makes his second career NFL start.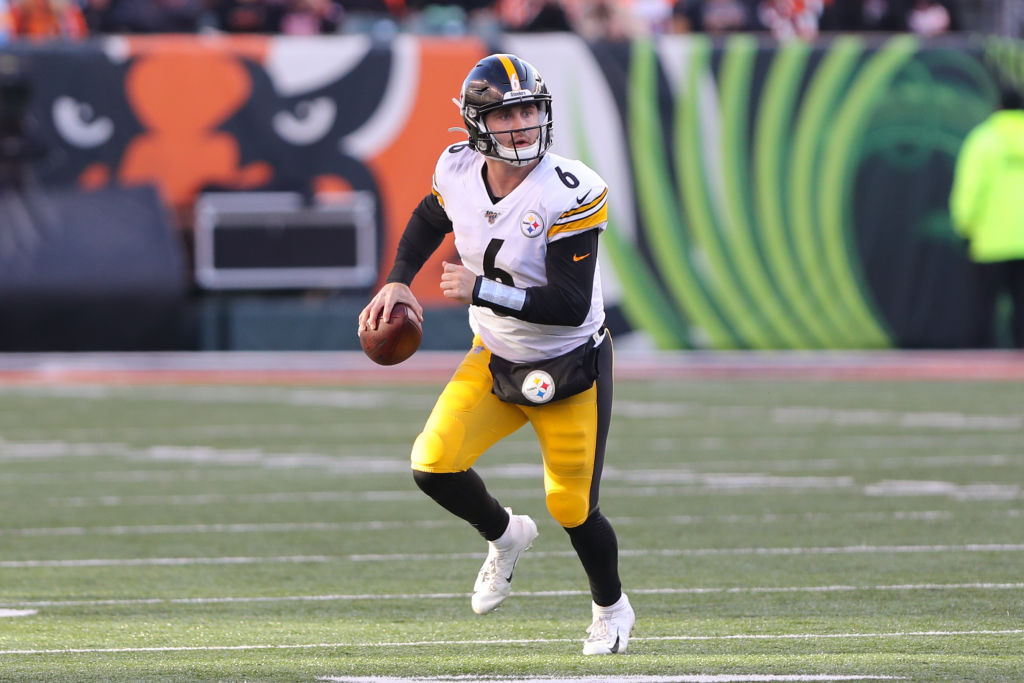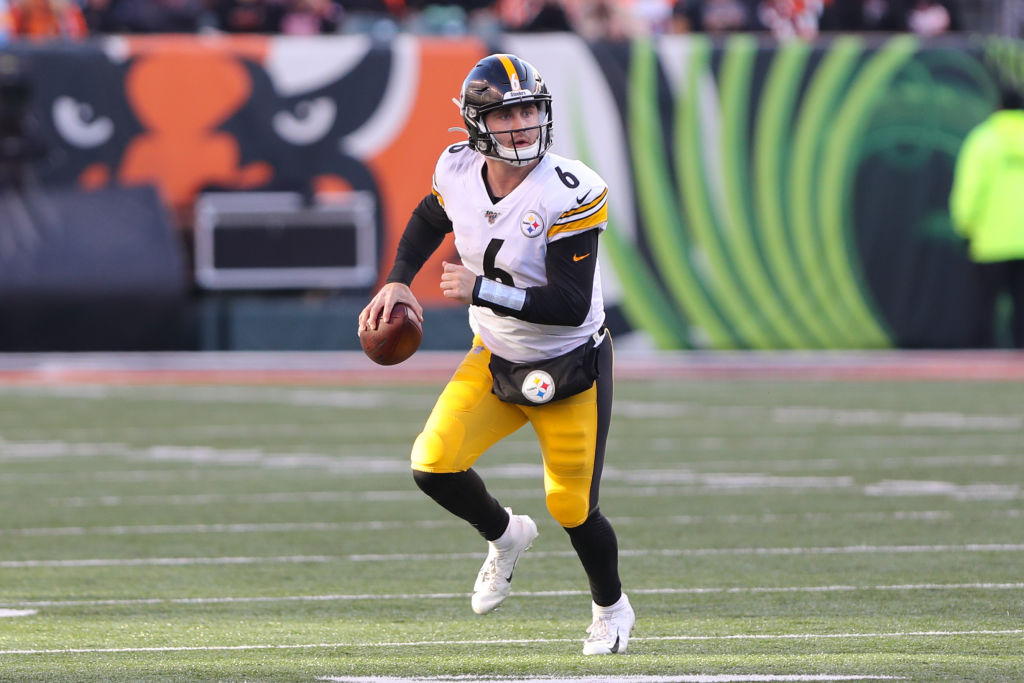 While the rookie will be under a great deal of pressure on Sunday, the right attitude can make all the difference on the gridiron. In the week leading up to the game, Hodges has adopted one specific mindset that should set him up for success.
The Pittsburgh Steelers' revolving door at quarterback
When the NFL season kicked off, the Pittsburgh Steelers imagined Ben Roethlisberger leading them to success on Sundays. Reality, however, got in the way of that plan.
In Week 2, Big Ben left the game with elbow discomfort; after an MRI, the quarterback had season-ending surgery. Mason Rudolph stepped into the breach and played capably in relief, but soon suffered his own injury against the Baltimore Ravens. With their back-up QB in concussion protocol, Devlin Hodges was forced into action for a game and a half.
After the bye week, though, Rudolph returned to action. While the Steelers won three of their next four games, it wasn't because of their quarterback; during that stretch, he threw for five touchdowns and six interceptions and made more news for his involvement in a brawl than anything else. Everything came to a head last weekend when Mike Tomlin yanked Rudolph and let Hodges finish the game.
When the Steelers host the Cleveland Browns today, Hodges will be standing under center.
Devlin Hodges' mindset for Sunday
While every game in a short NFL season is important, the Steelers' date with the Browns will take on extra importance. Pittsburgh sits one game ahead of Cleveland in the AFC North; with both teams fighting for a wild card spot, the game will have massive playoff implications.
Despite that pressure, Devlin Hodges isn't getting caught up in possible playoff permutations. At this point, he's just ready to play. "I don't have anything to lose," he said. "I was undrafted. … I've always been this kind of calm, cool and collected. I think a lot of that comes from getting prepared and being prepared, and when you've got some guys around me that are as good as they are that can block up front and make the catches and run the ball, it makes my job a lot easier."
"I really just try to have fun," Hodges continued. "I may not always be the guy that's talking the most, but I think just how I walk around and how I play, people see that I'm having fun, enjoying it. Football is a fun game. A group of guys around me that are as good as they are and make my job easier, it's really fun. It's fun to say football is my job."
Can Hodges lead the Steelers to victory?
For all of Devlin Hodges' positivity, his job won't be easy. Receiver JuJu Smith-Schuster has already been ruled out of today's game while running back John Conner is doubtful.
While Hodges' main job today will be avoiding turnovers and keeping the offense chugging along, he could also serve as a rallying point for the team. The Steelers are fighting through adversity for a playoff spot; if their third-string quarterback can stand tall and embrace the moment, everyone else should fall in behind him.
"I think [the players] respond to the underdog," offensive coordinator Randy Fichtner said. "I think there's a confidence and a camaraderie with the players. They've been with him. You have a group of buddies on the team and everyone cheers for your buddy."
If Hodges can pull out a win today, the entire city of Pittsburgh will be cheering for him.