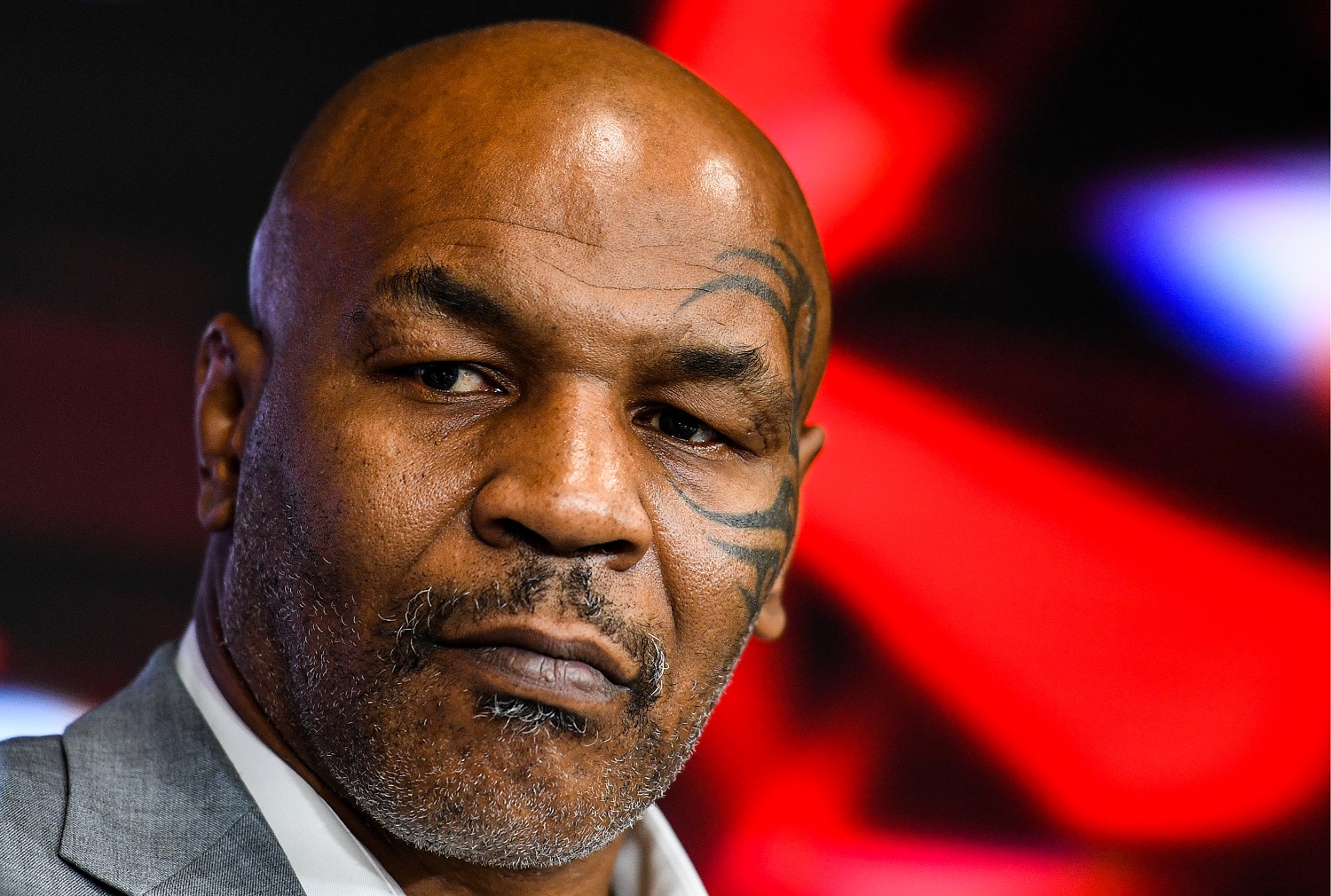 Why Mike Tyson Cried Before Every Fight of His Illustrious Career
Former undisputed heavyweight champion of the world Mike Tyson recently revealed that he cried before every fight of his Hall of Fame career.
Throughout the long and storied history of the sport of boxing, very few fighters have been more feared than Mike Tyson. Fear played a major part in Tyson's success, obviously more so in his prime than later in his career, as his opponents came to the ring knowing that they were about to take a beating. His combination of speed and power rendered him unbeatable for years, which is why he was once labeled "the baddest man on the planet."
But even tough guys cry, including Mike Tyson, who recently admitted that he shed tears before every fight of his Hall of Fame career.
The career of Mike Tyson
Trained by the legendary Cus D'Amaton, Mike Tyson made his professional debut at the age of 18 and quickly rose through the heavyweight ranks. He won his first 19 pro fights via knockout, 12 of those coming in the first round, before finally going the distance in fight number 20 against James Tillis. And these were vicious knockouts that we're talking about here. He fought with a ferociousness that hadn't been seen in years and sometimes legitimately looked like he wanted to kill somebody.
On November 20, 1986, at the age of 20, he became the youngest heavyweight champion in history when he knocked out WBC champ Trevor Berbick in the second round. A few months later, he won the WBA title with a victory over James Smith and then unified the division by defeating Tony Tucker for the IBF crown in August 1987. The following summer, he left no doubt on who the top heavyweight in the world was by decimating undefeated Michael Spinks in 91 seconds.
But a year and a half later, in what some consider the biggest upset in boxing history, he lost all of his titles to Buster Douglas in Tokyo. Two years later, Mike Tyson was out of the sport altogether after being convicted of rape, which cost him three years of his life. He returned in 1995 and went on to reclaim the WBC and WBA titles the following year. He was stripped of the WBC title and then lost the WBA belt to Evander Holyfield in the first of their two fights, the second of which led to a suspension stemming from the infamous ear-biting incident.
The final years of Mike Tyson's career certainly didn't match up with his prime years. He lost three of his final four fights, including the long-awaited bout with Lennox Lewis, and ended his career with a 50-6 record, 44 of those victories coming by way of knockout.
He's admitted that he's scared of who he used to be
Mike Tyson has no problem admitting that he's scared of the person he used to be. To say he was an angry individual, in and out of the ring, would be a vast understatement. In an episode of his wildly popular podcast, Iron Mike opened up to Sugar Ray Leonard about that side of his personality and how it's affected his life after boxing.
"I know the art of fight, I know the art of war, that's all I ever studied. That's why they feared me when I was in the ring, I was an annihilator. It's all I was born for. Now those days are gone it's empty, I'm nothing. I'm working on the art of humbleness…

"That's the reason I'm crying cause I'm not that person no more, and I miss him. Because sometimes I feel like a b—h, because I don't want that person to come out because if he comes out hell is comin' with him…I hate that guy, I'm scared of him."

Mike Tyson
As it turns out, Mike Tyson has always been scared of his angry side.
Mike Tyson reveals that he cried before every fight of his career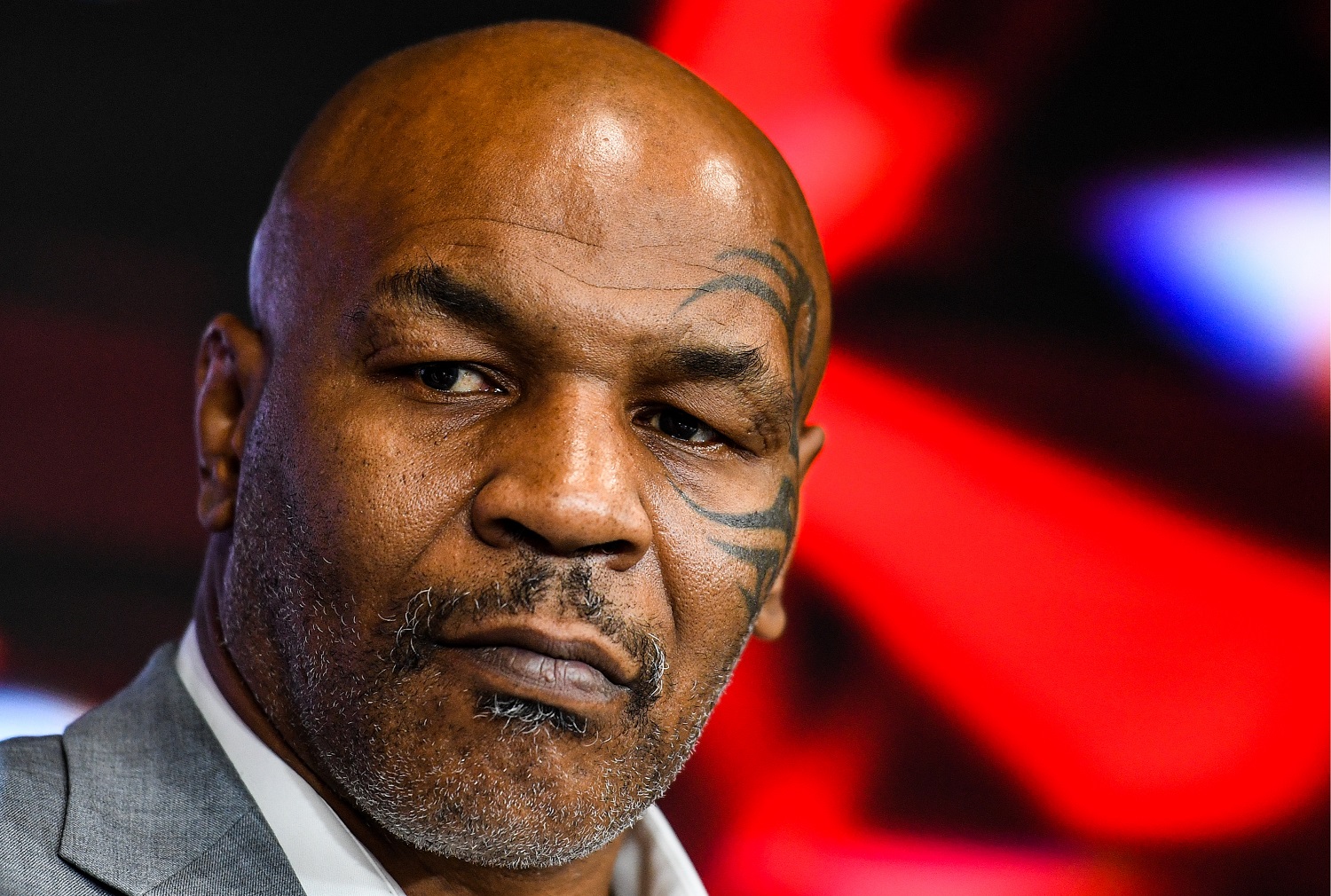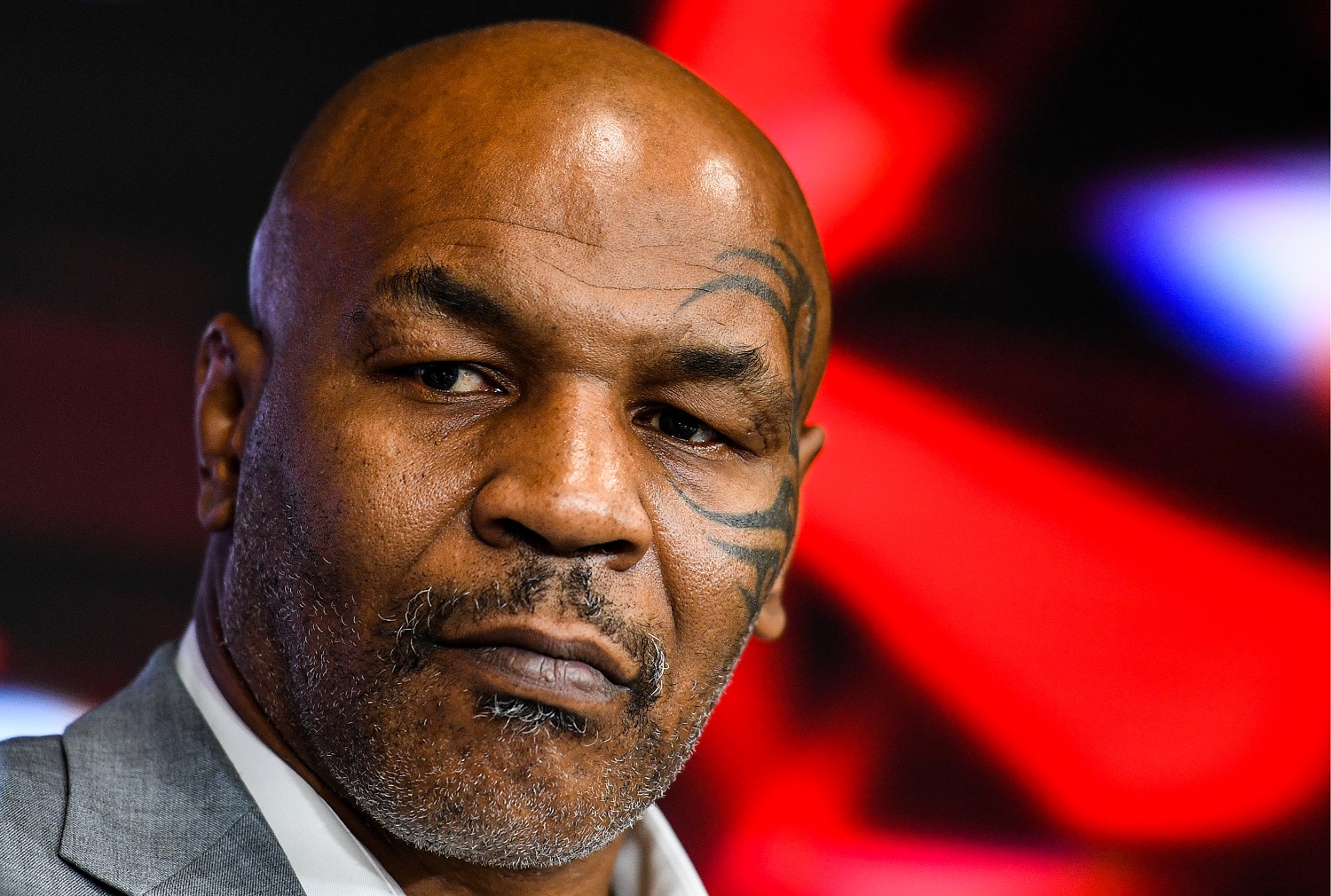 In a different episode of "Hotboxin' with Mike Tyson," the former champion revealed that he's always been frightened of his own anger, even when it helped him become one of the most dominant fighters in history. He says that he cried before every fight of his career because he knew he had to turn into someone he didn't want to be in order to be successful in the ring.
"I always cry before I fight, it's just who I am. I'm getting ready to change into somebody I don't like. He brought like, jealousy, envious, guilt, he brought a lot of stuff.

"No one ever put that together, that's who I was, everything that was bad was that guy. Everything I remember from my past, my mother, my family, was that guy. He had a tough time cutting off, he's my ego, he doesn't want to go."

Mike Tyson
One has to wonder if that side of Mike Tyson will come out when he faces off with Roy Jones Jr. in November.