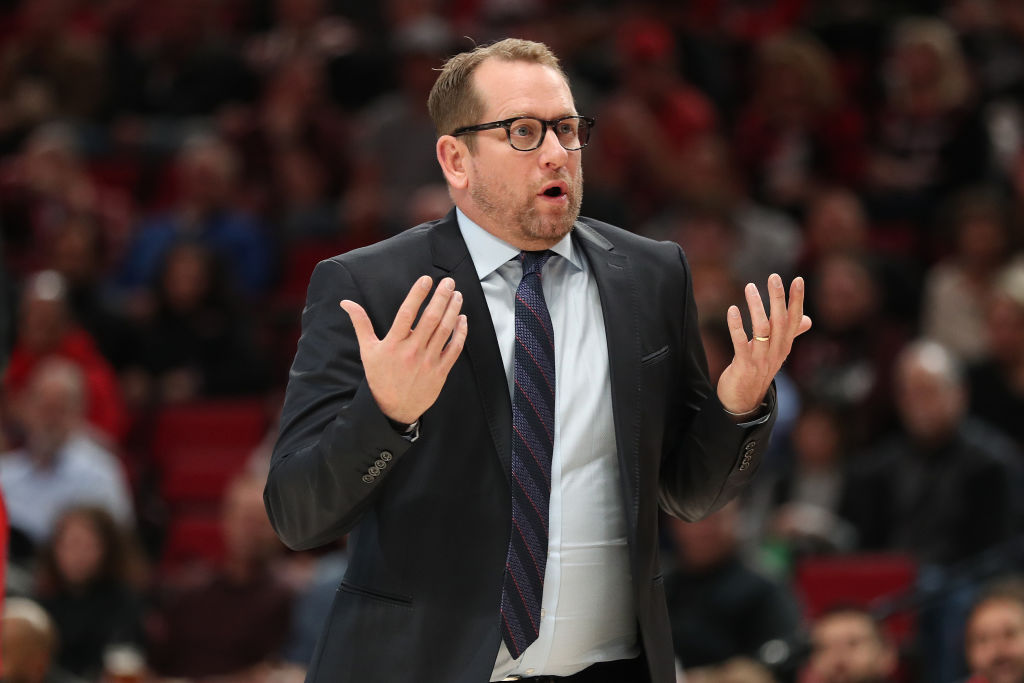 Why Nick Nurse Doesn't Care About the Raptors Efficiency Ratings
The Toronto Raptors have gotten off to a hot start this season, but head coach Nick Nurse isn't interested in his team's efficiency ratings.
Before the NBA season began, no one knew what to make of the Toronto Raptors. While the team had just come off their first NBA title in franchise history, they lost Kawhi Leonard in free agency. 16 games into the season, however, the narrative has changed. Pascal Siakam is a legitimate NBA star, and the Raptors are doing just fine.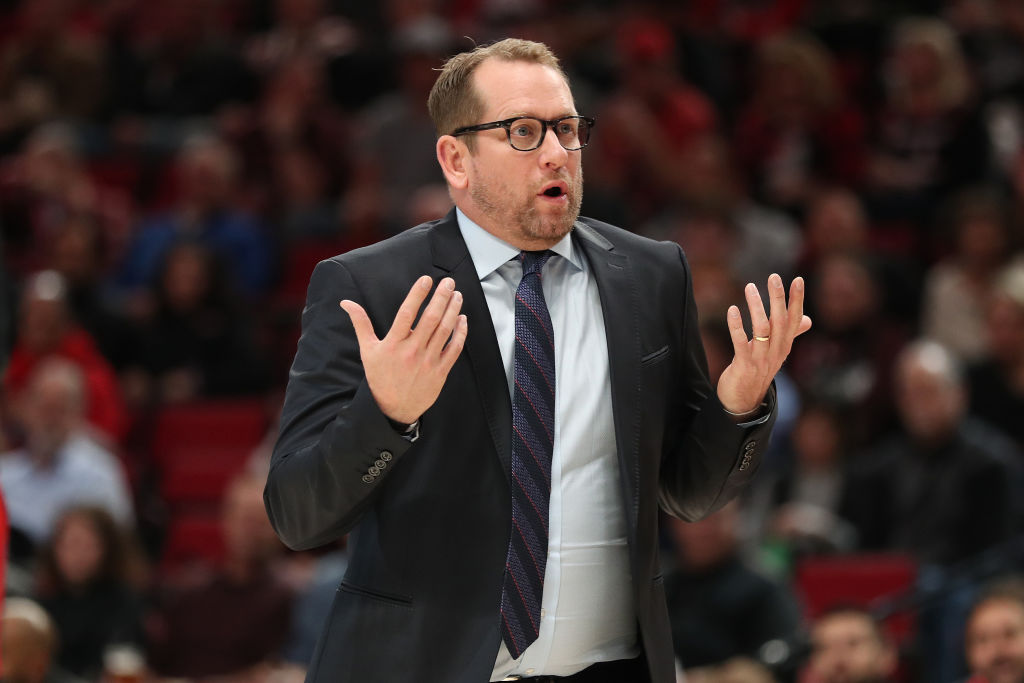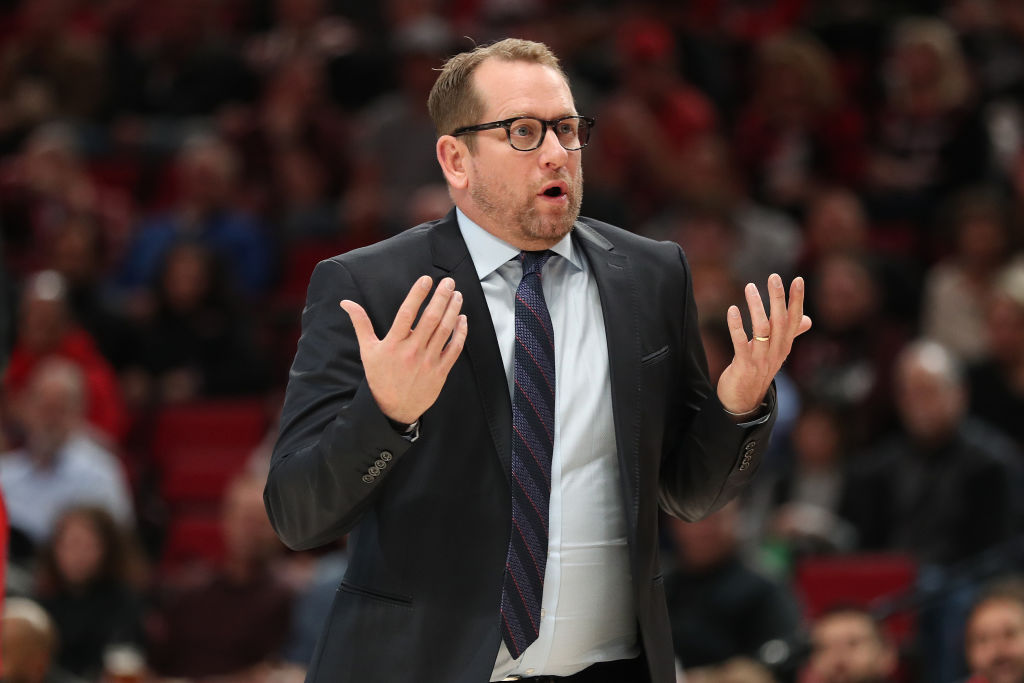 The underlying statistics have backed up that success, but the Toronto Raptors aren't getting ahead of themselves. In fact, head coach Nick Nurse said he doesn't really care about his team's efficiency ratings.
The Toronto Raptors strong start to the season
While some Raptors fans might have thought that their team could survive the loss of Kawhi Leonard, even the most optimistic Torontonian couldn't have expected this hot of a start.
The Raptors are currently 12-4, which is tied for the second-best record in the entire NBA. They have the second-best average point differential in the league and haven't lost a game at home all season. They've also been playing without Kyle Lowry and Serge Ibaka for the past two weeks and haven't missed a beat.
Pascal Siakam has been leading the way, averaging 25.7 points, 8.4 rebounds, and four assists a night; if he continues to knock down three-pointers from above the break, he'll be virtually unstoppable. Fred VanVleet is proving that his playoff performance wasn't a fluke, and players like Norman Powell and OG Anunoby have been producing when called upon. Right now, everything the Raptors touch turns to gold.
Nick Nurse isn't interested in efficiency ratings
While net efficiency ratings sound a bit more complicated than conventional stats, the metric is fairly intuitive. Offensive efficiency is a measure of points scored per 100 possessions, while defensive efficiency tracks the number of points allowed per 100 possessions; net efficiency takes both ends of the floor into consideration.
Unsurprisingly, the Raptors are doing quite well at both ends of the floor. Head coach Nick Nurse, however, won't get too invested in any metrics right now. "I guess, I hate to say, I don't really care," he said.
"I think it's been such a funky start for us, and it's early," Nurse continued. "Those stats are always skewed. The schedule, I think we've played eight of our (first) 12 games on the road. We've played really tough competition. I'm not really caught up on where we're ranked right now."
Is Nick Nurse right about the Toronto Raptors start?
While it might seem a bit strange for a coach to ignore positive stats about his team, Nick Nurse has a point. Sample size is always an issue; playing well for 16 games is great, but there's still plenty of basketball to be played.
At the same time, though, the Toronto Raptors can definitely take some positives away from their hot start. Despite losing Kawhi Leonard and playing without Kyle Lowry, the team is more than treading water; in terms of efficiency, they're performing essentially as well as they did last season. It's hard to imagine that the numbers won't improve when everyone's back to full health.
Between the Milwaukee Bucks in the Eastern Conference and whichever super team comes out of the west, the Toronto Raptors won't have an easy road to another NBA title. Based on their underlying numbers, though, they've got chance to lift the Larry O'Brien Trophy again this summer.