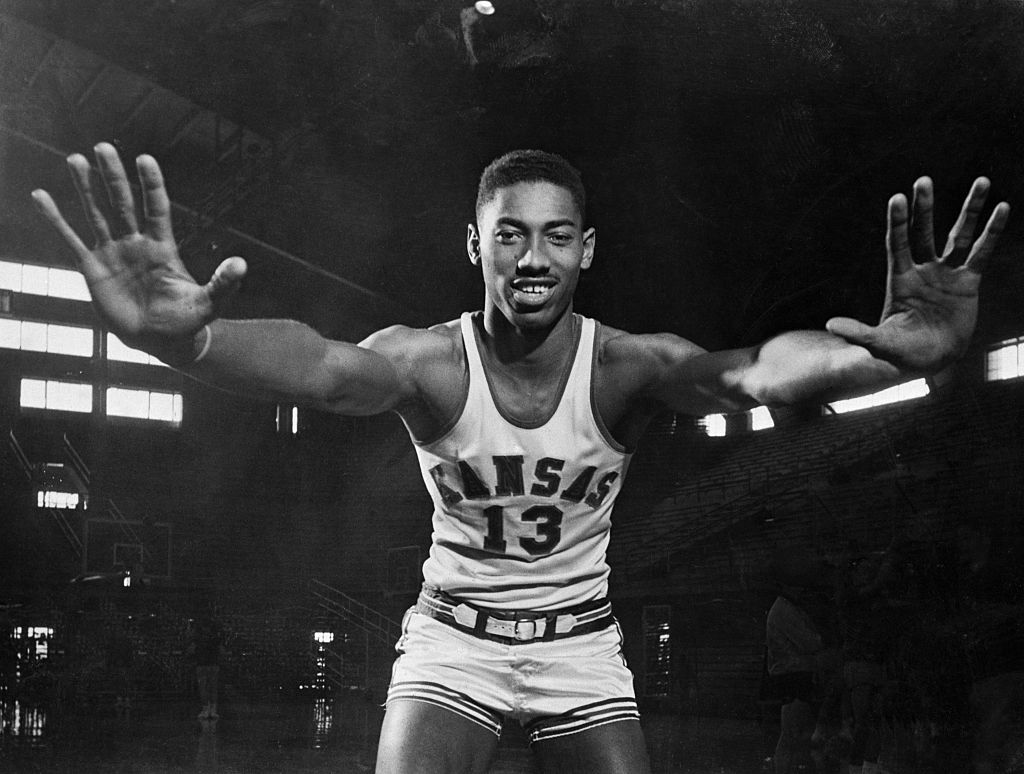 Wilt Chamberlain Claimed That He Once Fought off an Extremely Dangerous Wild Animal With His Bare Hands
Wilt Chamberlain was one of the most feared NBA players ever. He claimed that he once even fought off a dangerous animal with his bare hands.
NBA legend Wilt Chamberlain was one of the greatest basketball players of all-time. From his 100-point game to winning two NBA championships with the Philadelphia 76ers and Los Angeles Lakers, Chamberlain was one of the most accomplished players in NBA history. One of his most significant accomplishments, though, might have been fighting off a very dangerous wild animal. 
Wilt Chamberlain dominated with the Warriors
From the 1959-60 season with the Philadelphia Warriors to the 1964-65 season with the San Francisco Warriors (the Warriors moved to San Francisco from Philly in 1962, according to The Ringer), Chamberlain was absolutely dominant. I mean, his numbers do not even seem realistically possible.
In his first season in 1959-60, Chamberlain led the NBA with 37.6 points per game and 27 rebounds. He actually went on to lead the NBA in points per game in his first seven seasons. His best season statistically literally looks like something you would do on NBA 2K. In 1961-62, Chamberlain averaged 50.4 points per game to go with 25.7 rebounds per game.
Chamberlain ultimately earned an All-Star selection each season he was on the Philadelphia and San Francisco Warriors. However, during the 1964-65 season, Chamberlain returned to Philadelphia as the Warriors traded him to the 76ers, according to NBA.com.
Winning championships with the 76ers and Los Angeles Lakers
Starting in the 1964-65 season through the 1967-68 season, Chamberlain played for the Philadelphia 76ers. He led the NBA in scoring again in 1965-66 but did not do it ever again after that. 
However, in 1966-67, Chamberlain helped lead the 76ers to an NBA championship. They won over his old team too in the San Francisco Warriors. Chamberlain averaged 17.7 points per game in the series to go with 28.5 rebounds. 
After the 1967-68 season, though, Chamberlain was traded to the Los Angeles Lakers, according to Bleacher Report. Chamberlain then played for the Lakers from 1968-69 through 1972-73. He ultimately helped lead them to a championship in 1971-72. Chamberlain averaged 19.4 points per game, and 23.2 rebounds per game in the NBA Finals win over the New York Knicks.
Chamberlain then retired after the 1972-73 season. He finished with a 30.07 career points-per-game average to go with 22.9 rebounds per game. His points-per-game average is second in NBA history to Michael Jordan, and his rebounding average is No. 1 all-time. Chamberlain is also the league-leader in total career rebounds with 23,924, and he is seventh all-time in scoring with 31,419 points.
Chamberlain (maybe) fought off a mountain lion with his bare hands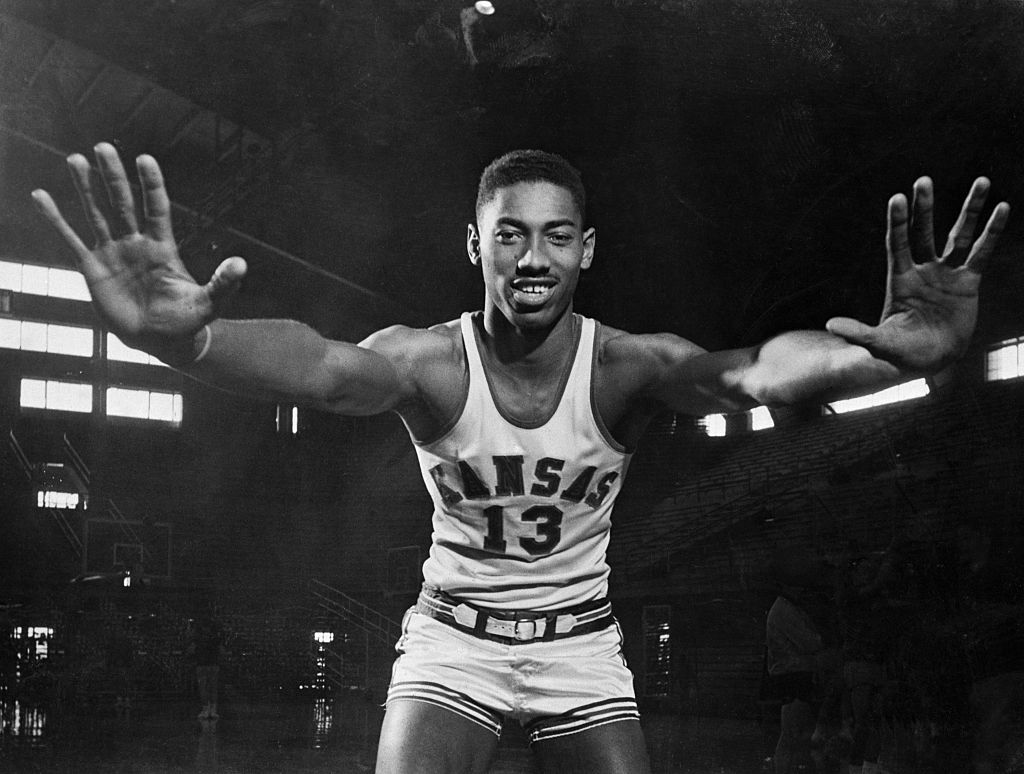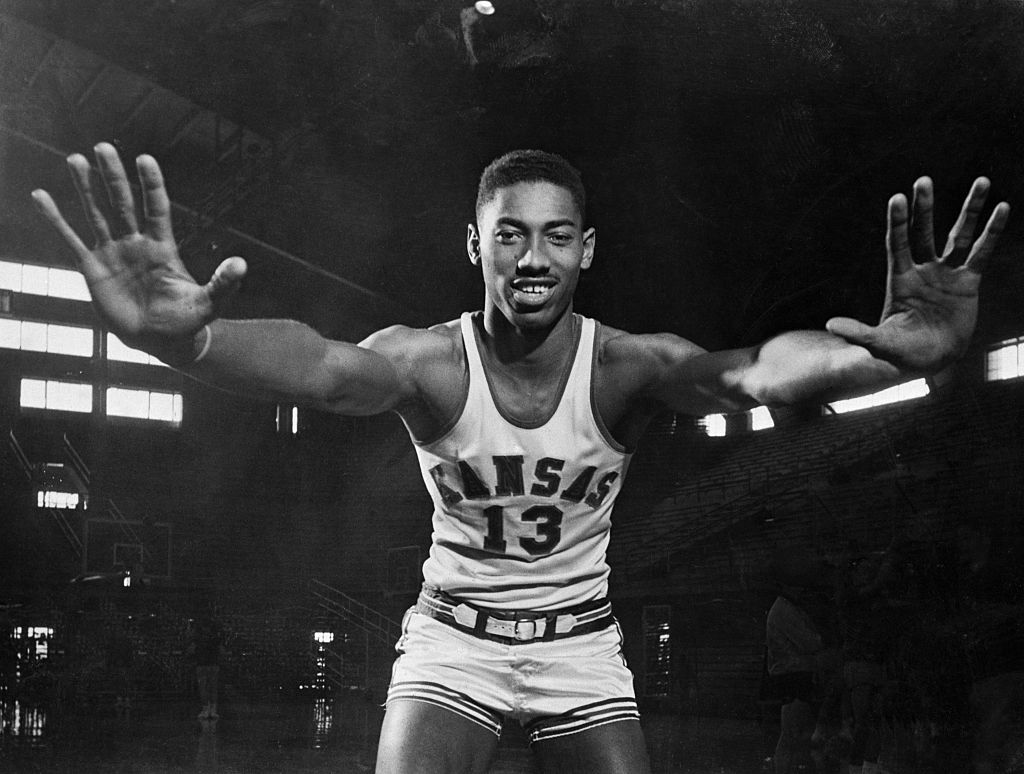 Wilt Chamberlain not only put fear in all of his opponents but he even made a mountain lion fearful of him. In an article by The New York Times, former Knicks player Cal Ramsey talked about the time a mountain lion potentially attacked Chamberlain.
"Wilt was driving across Arizona or New Mexico and stopped by the side of the road for a minute when he was attacked by a mountain lion. Wilt says the mountain lion jumped on his shoulder, and he grabbed it by the tail and threw it into the bushes," Ramsey said, according to The New York Times. "Well, I wasn't there … But Wilt says it happened, and I'm not about to say it didn't. Besides, he showed me these huge scratch marks on one shoulder. I don't know any other way he could have gotten them."

Cal Ramsey
So, did Chamberlain really fight off a mountain lion with his bare hands? We cannot really say, but he was over seven feet tall and 275 pounds, so it wasn't out of the realm of possibility. Whether he did or not, I know that I would have certainly been afraid of Chamberlain if I had ever come across him.
Stats courtesy of Basketball Reference