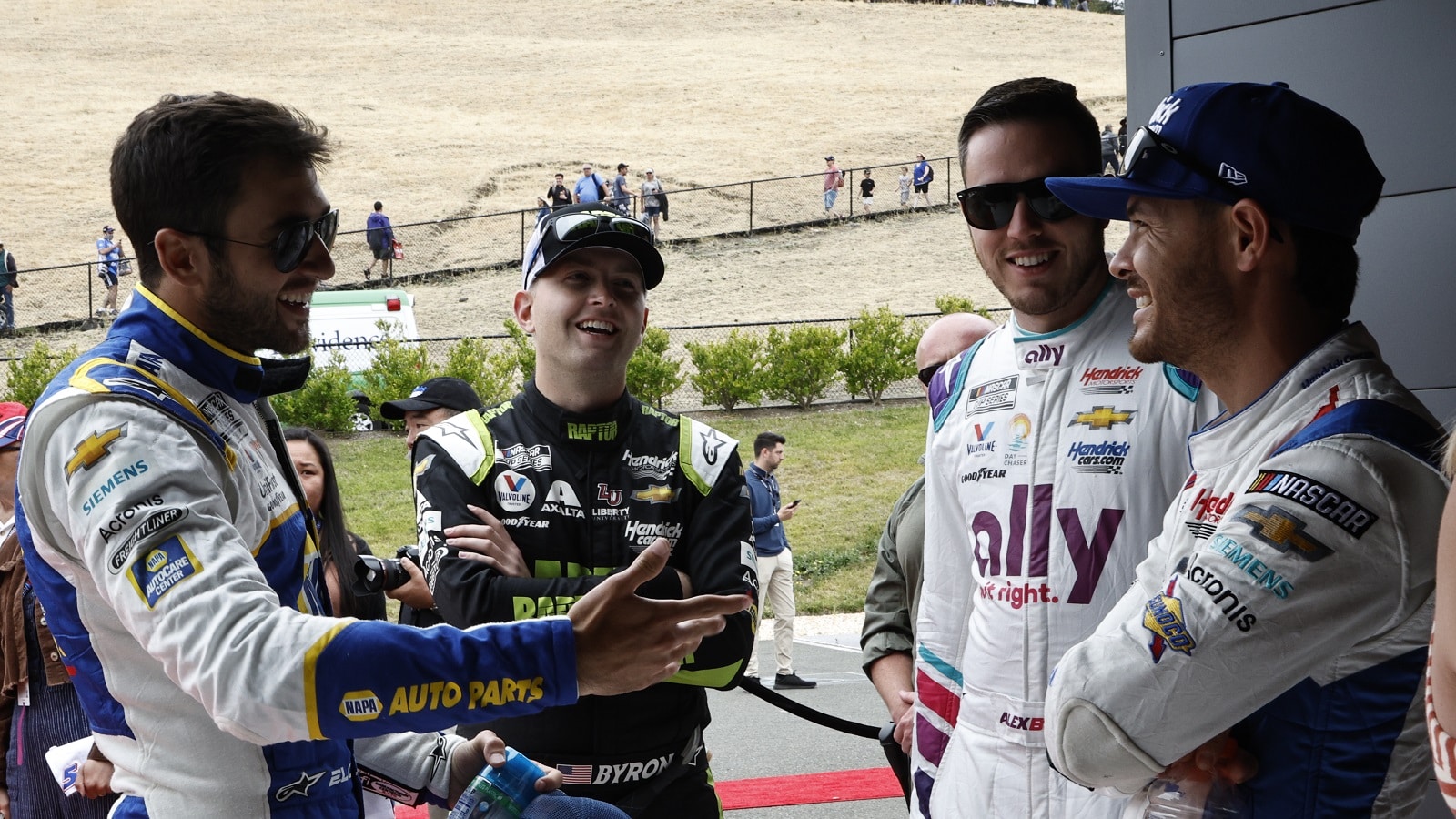 5 Best NASCAR Cup Series Teams at the 2022 Midseason Break
Hendrick Motorsports began the season top-ranked in the NASCAR Cup Series. Is HMS still there at the midseason break?
Hendrick Motorsports drivers won four of the first eight races, led by William Byron's victories at Atlanta and Martinsville, and the 2022 NASCAR Cup Season quickly looked like a continuation of last year.
A Hendrick driver may yet ride away with the hardware at Phoenix in November, but the landscape has changed when it comes to evaluating teams. Chase Elliott owns his team's only victory the last nine times out (including the All-Star Race), and the field has closed the gap.
With the series on hiatus this week, we've revised the list of the five best Cup teams.
5. Stewart-Haas Racing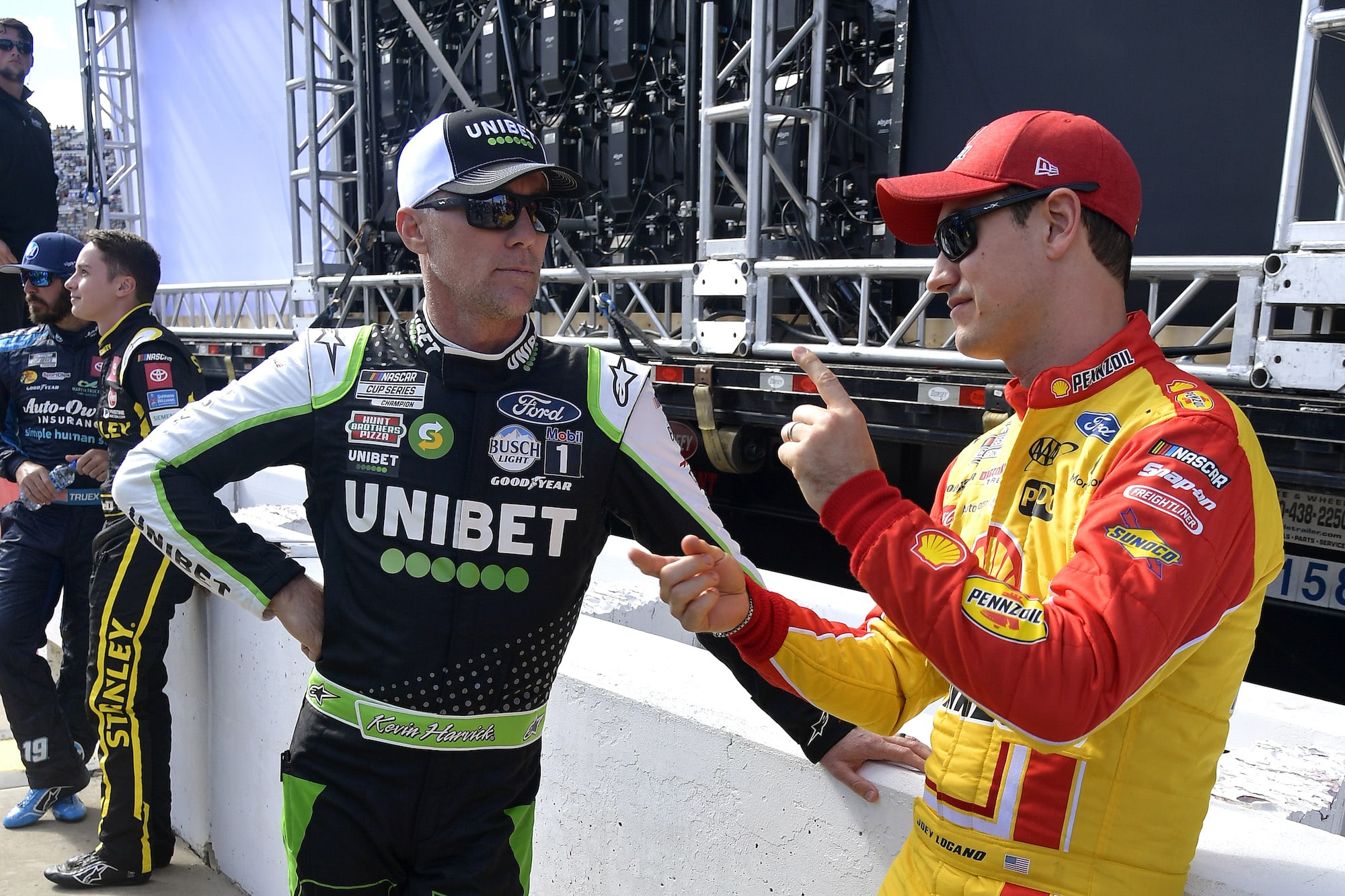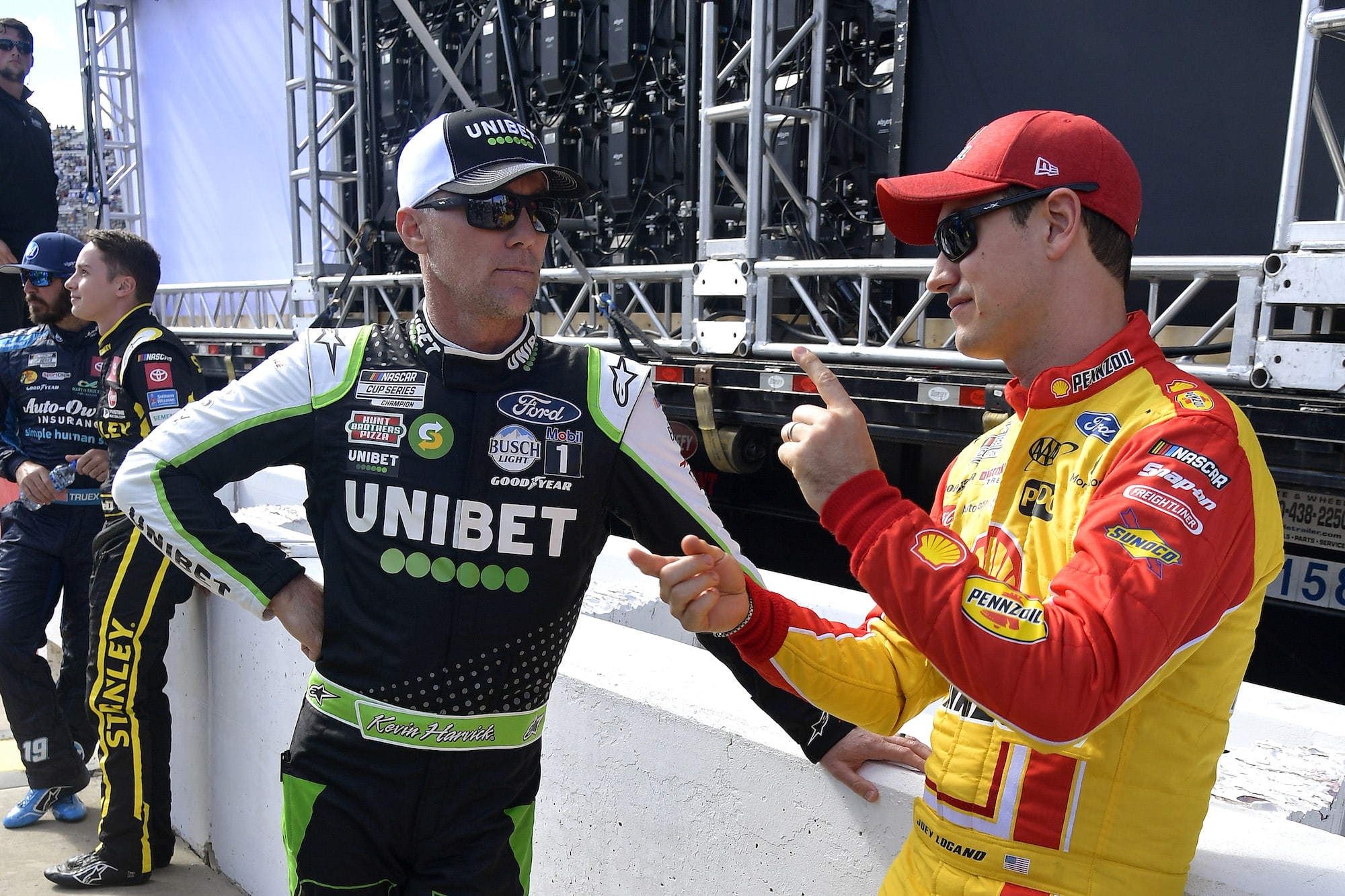 Stewart-Haas Racing's season is exhibit 1 for how quantity can trump quality in NASCAR. The fleet of four cars gives SHR's engineers and crew chiefs loads of data to work from in setting up its Fords for the various tracks, even if it's translated into just one win.
Aric Almirola, Kevin Harvick, and Chase Briscoe are holding down the 11th through 13th places in points on a combined nine top-five finishes. When we ranked teams before the season, SHR stood at No. 3. Most of the drop can be attributed to Cole Custer sitting in 27th place with no top-10 finishes, a single lap led, and five DNFs.
Almirola will retire at the end of the season, Harvick might be close behind him in departing, and Custer is on shaky ground. The gap between SHR and several two-car shops isn't so great that Stewart-Haas can't slide out of the rankings after Phoenix and fall further by the end of 2023.
4. Trackhouse Racing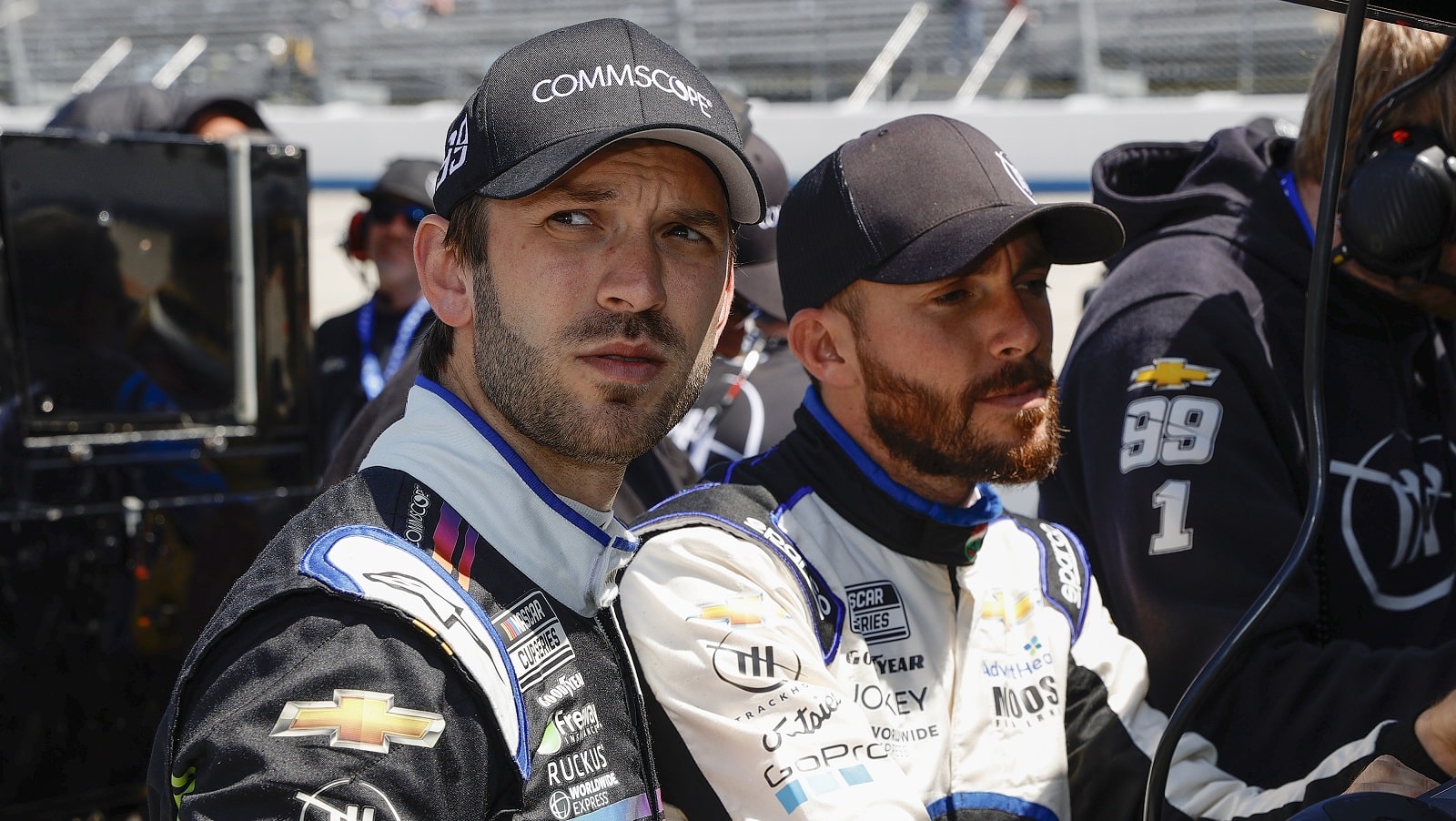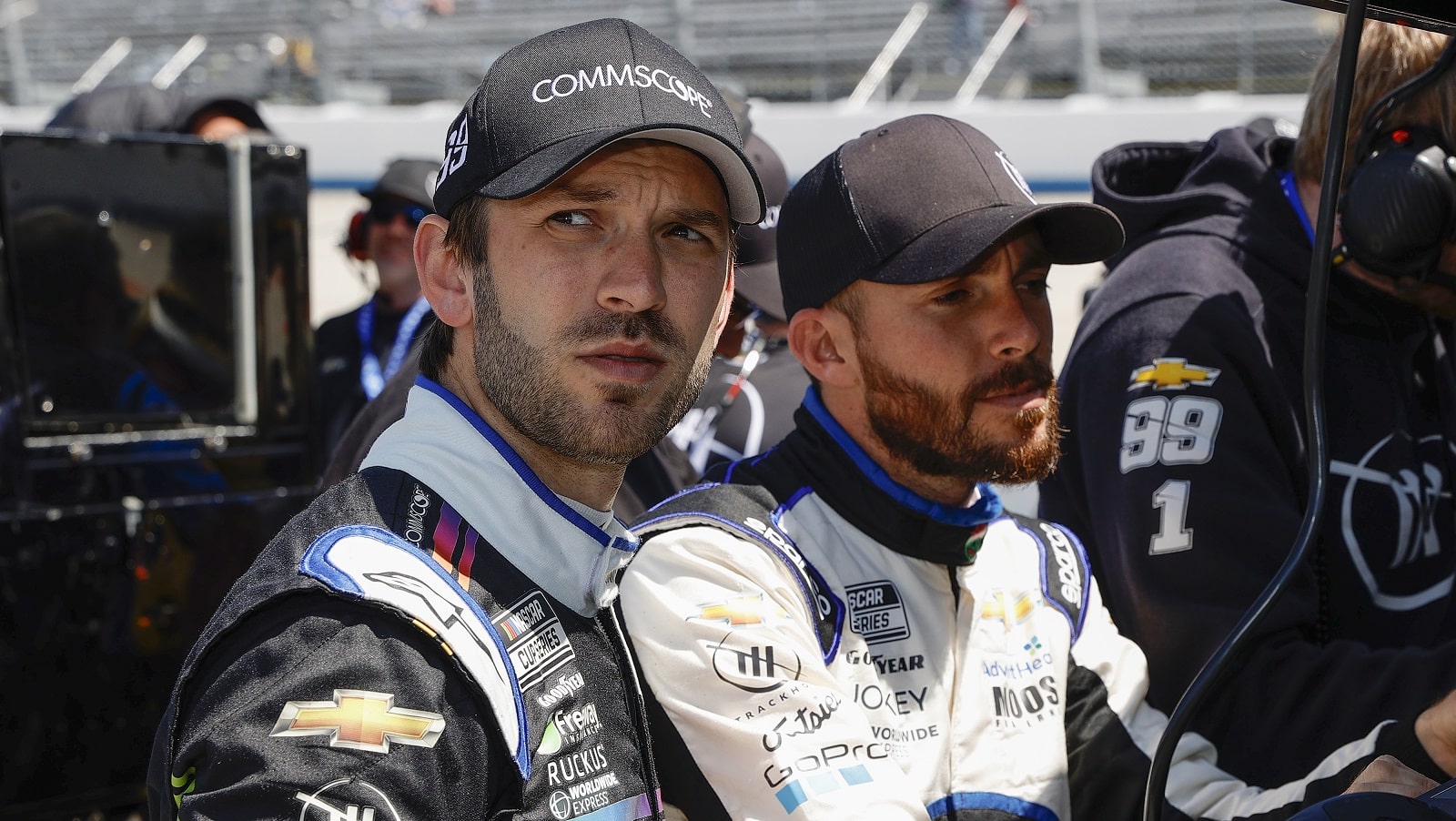 What's not to love about the performance of Trackhouse Racing? Ross Chastain is a double-winner and breathing down Chase Elliott's neck in the point standings. Additionally, Daniel Suarez just joined his teammate as a first-time NASCAR Cup Series winner.
Jeff Gluck of The Athletic has been poking fun at himself on Twitter for a preseason prediction that Trackhouse would be the most disappointing team of the season. He may have been a bit overboard in going with "disappointing," but few people outside the Trackhouse shop would have been more optimistic at the time.
Trackhouse has figured out the Next Gen car, and the drivers of the Nos. 1 and 99 Chevys are delivering results.
3. Team Penske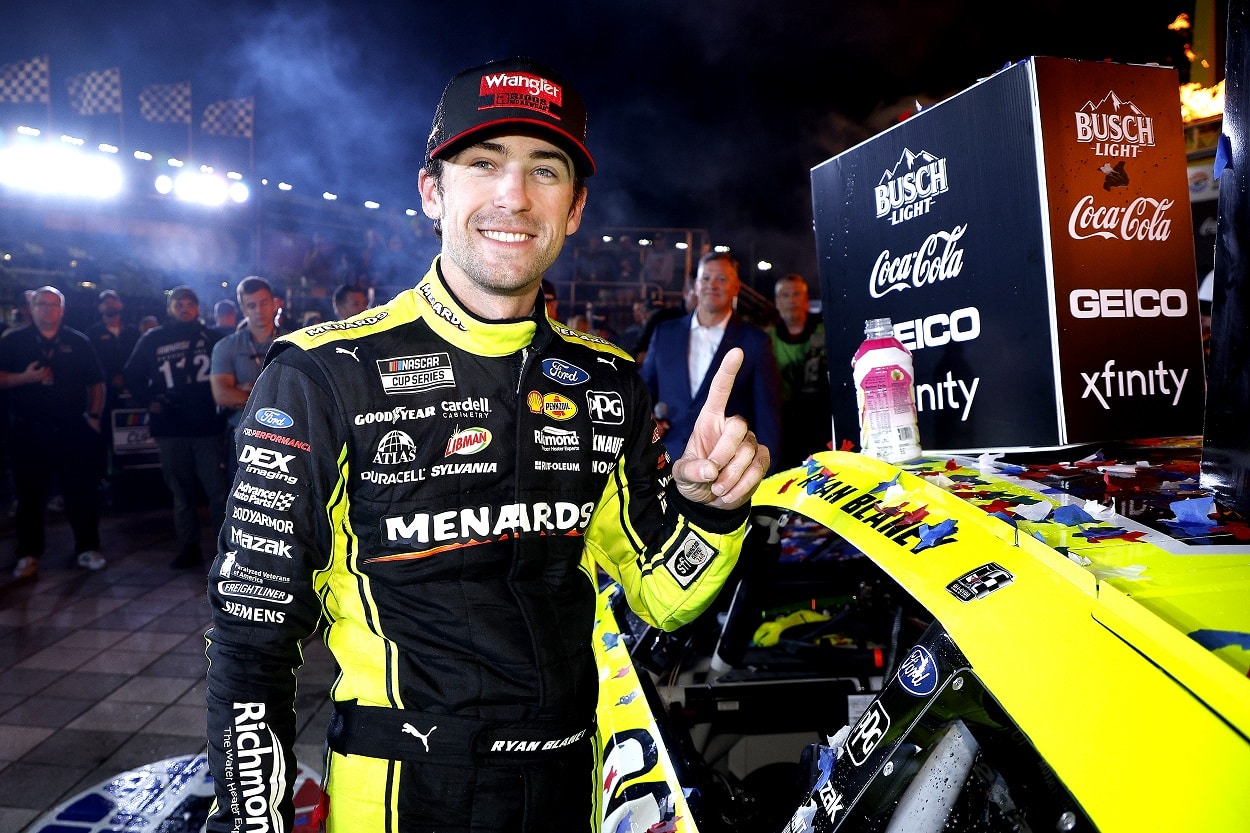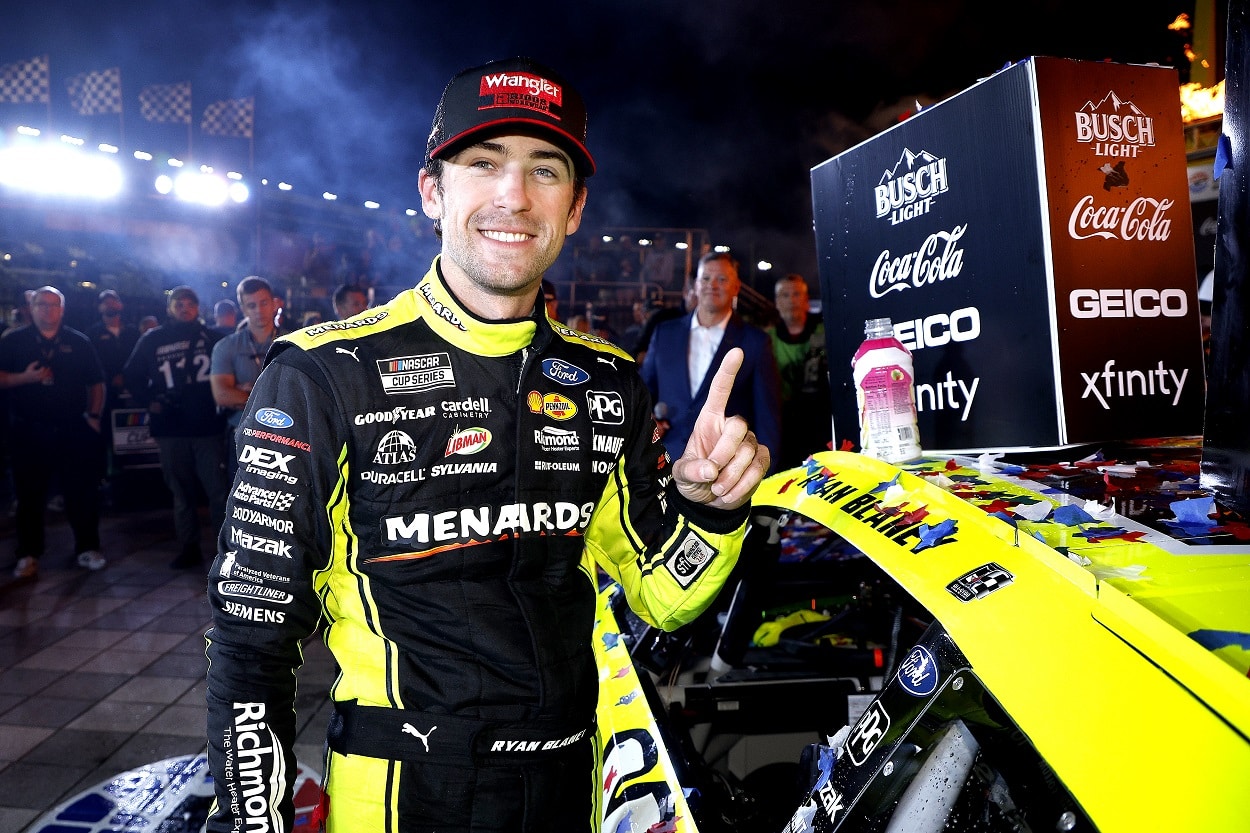 If you're not going to win a ton, you might as well win the races that get you noticed. Joey Logano captured the Busch Light Clash in front of an audience intrigued by the makeover of the Los Angeles Coliseum, Austin Cindric won the Daytona 500, and Ryan Blaney took home $1 million from the All-Star Race.
Blaney is fourth in points, one spot ahead of Logano, who has also won at Darlington. With 10 top-five performances between them, it's not unrealistic to picture both getting to the Championship 4.
2. Joe Gibbs Racing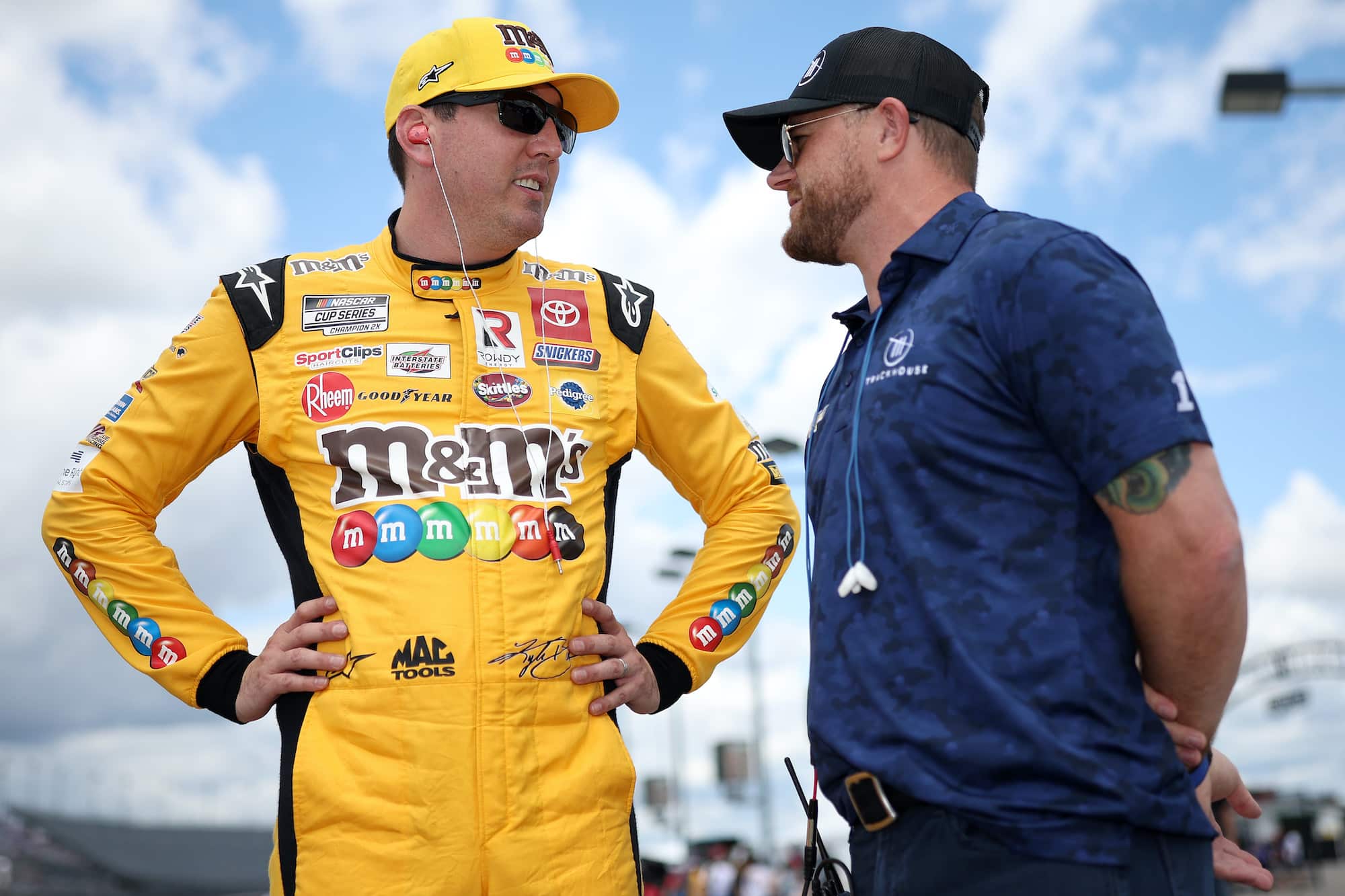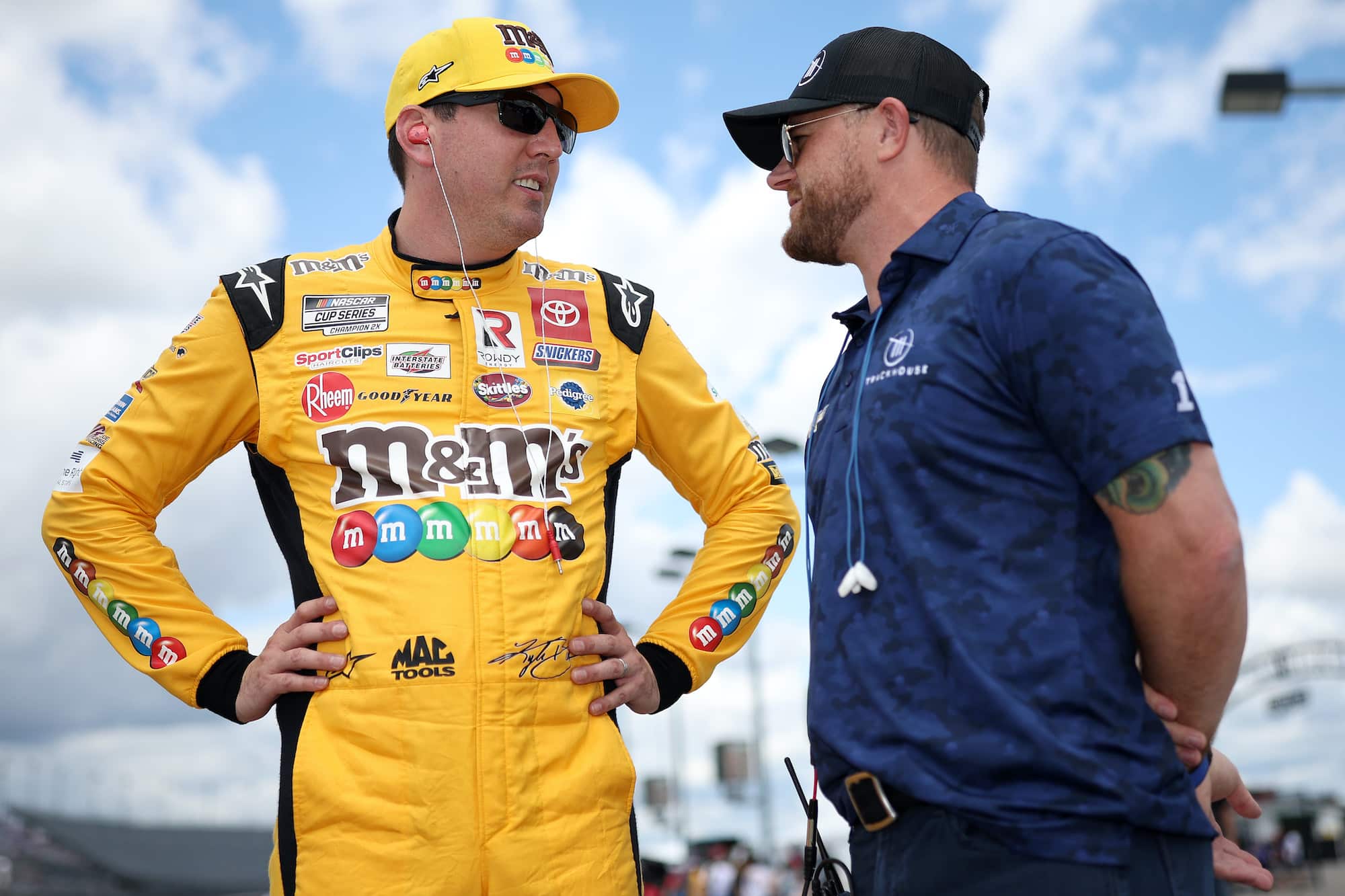 When the season started with a combined one top-five showing through four races, the Joe Gibbs Racing quartet was shaping up as the most overrated outfit in the NASCAR Cup Series. Three months later, all is well in the JGR world, even considering the ongoing drama over Kyle Busch's future.
Busch has won a race and has used his trademark consistency to climb to third in points, and Martin Truex Jr. (sixth) and Christopher Bell (10th) are in the top 10. Denny Hamlin remains the laggard in points at 21st, but he's one of four drivers in the series to have scored a pair of wins.
JGR started the season at No. 2 in our rankings and remains there for now, but the Toyota team is gaining on Hendrick Motorsports.
1. Hendrick Motorsports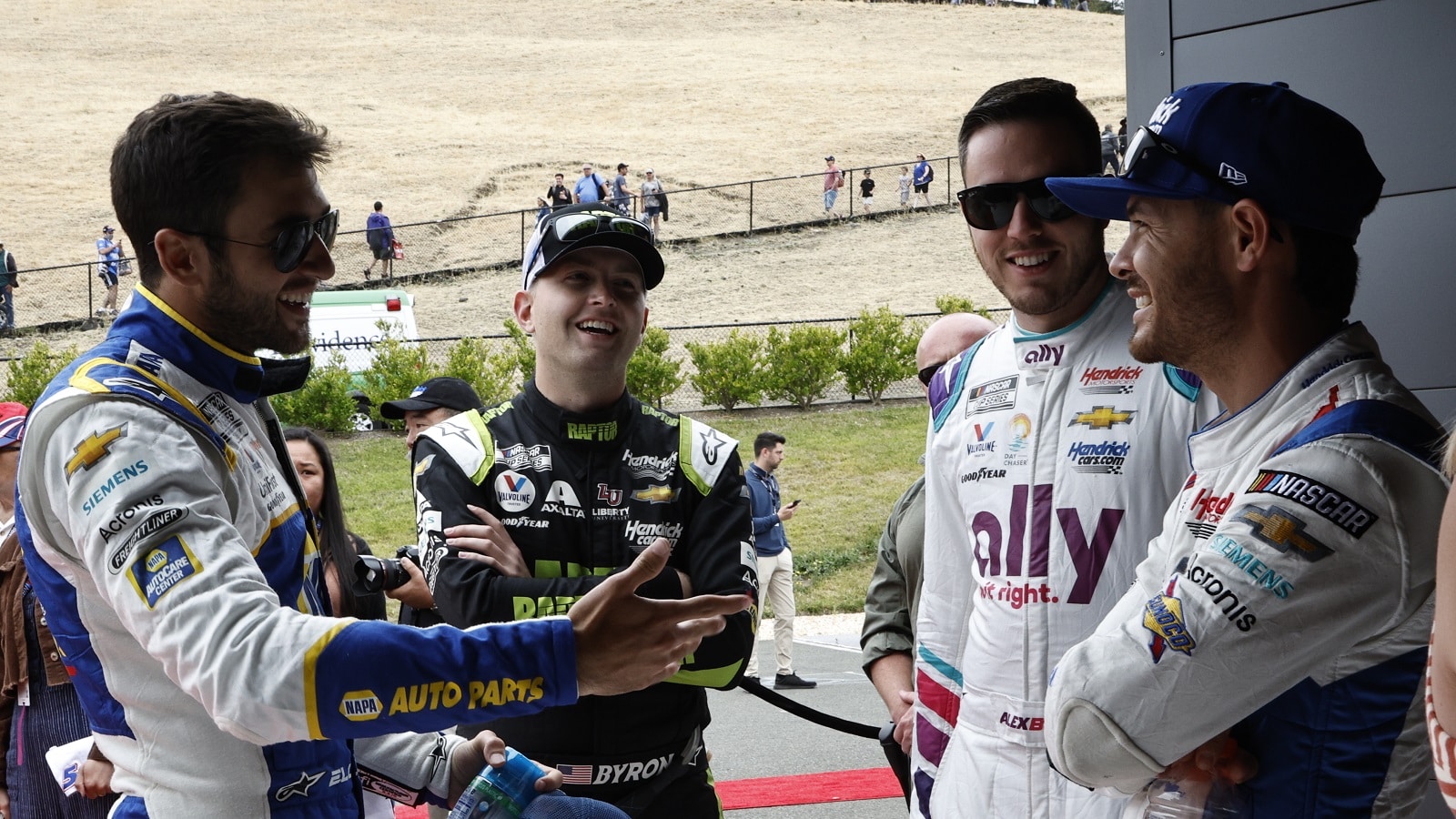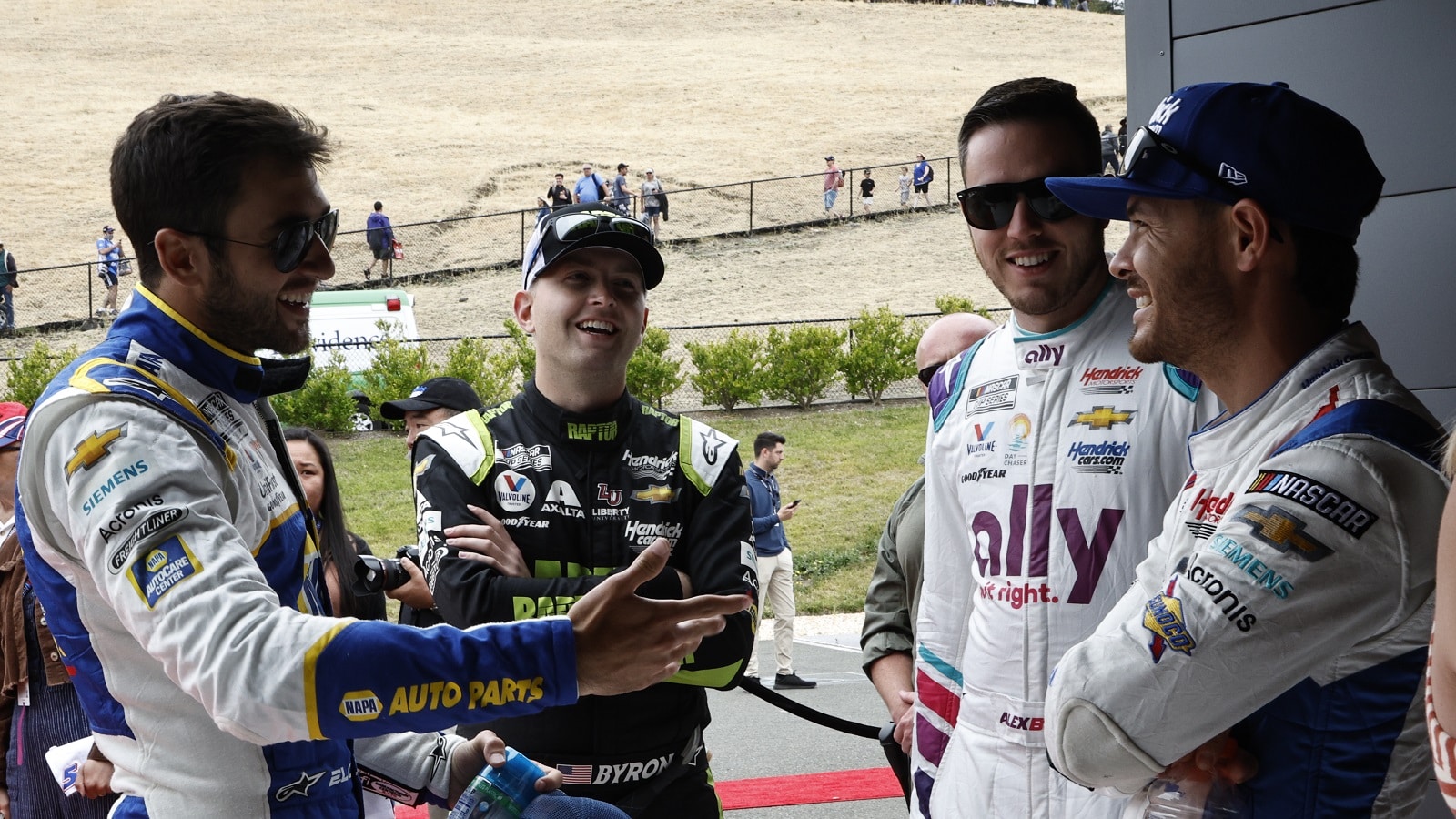 Hendrick Motorsports has crowned the last two NASCAR Cup Series champions and accounted for 17 points-race victories a year ago. It's such a high standard that observers are pointing to how the team has "only" five wins this season.
If Hendrick is lacking in trophies, then it's swimming in top-10 drivers. Chase Elliott has led in points nearly all season, and Kyle Larson holds down seventh despite an alarming four DNFs. William Byron (eighth) and Alex Bowman (ninth) round out the lineup.
All four drivers are legitimate threats to win in any given week. We're leaving Hendrick at No. 1 unless someone delivers a knockout blow between now and the Championship 4 but acknowledging it's a realistic scenario.
Like Sportscasting on Facebook. Follow us on Twitter @sportscasting19 and subscribe to our YouTube channel.