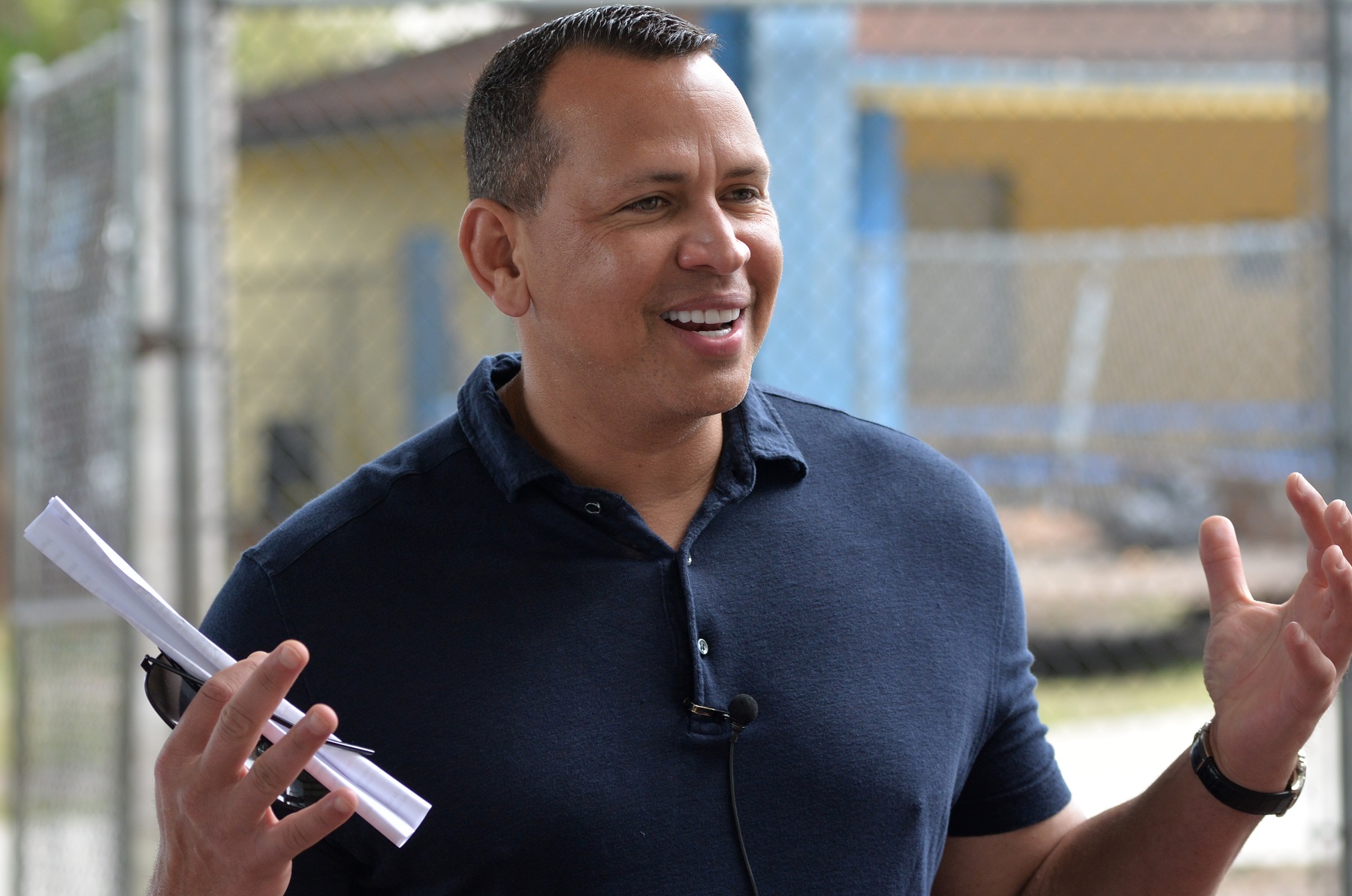 A-Rod Doesn't Realize How Lucky He Is To Lose Out on Buying the Mets
Alex Rodriguez has fallen short in his attempt to buy the New York Mets. If he's disappointed, the former MLB great shouldn't be.
Alex Rodriguez won a World Series championship, two Gold Gloves, and three American League MVP awards. He may not understand at the moment, but the retired MLB star should be thrilled out of his mind that he has failed in his bid to buy the New York Mets.
A-Rod and Jennifer Lopez faced years of aggravation and some potentially steep financial losses had they won out over billionaire Steve Cohen.
The New York Mets will have a new owner soon
There are multiple reports that hedge fund manager Steve Cohen has begun exclusive negotiations to buy the New York Mets and could be just days away from nailing down an agreement to take ownership of the long-struggling MLB team.
Cohen's chief rival had been a group of investors led by retired MLB star Alex Rodriguez and multi-talented entertainer Jennifer Lopez. According to CNBC, A-Rod's group offered as much as $2.3 billion. Cohen's own bid of $2.6 billion last year fell apart over closing costs and insistence by the Wilpon family that they remain involved in running the team for five years.
This time, however, Cohen apparently would have total control the moment that MLB's other 29 owners approve the sale. And with current Mets ownership under new financial pressure, Cohen's winning bid will come in lower than what he offered a year ago.
Alex Rodriquez is dodging a financial and operational mess
Majority owner Fred Wilpon's troubles go back to the collapse of the Bernie Madoff Ponzi scheme in 2008 that resulted in significant losses for many investors. With the Great Recession following in short order, the Wilpon family has been operating the New York Mets on something closer to a small-market franchise's budget.
Last season was only the team's third winning season since 2008. The Mets play second-fiddle in the city to the New York Yankees, consistently lagging the perennial American League contenders in attendance. The effect of the COVID-19 pandemic assures Mets ownership of losses of more than $100 million this year and next, sources told CNBC.
Under those circumstances, it is unclear whether the group headed by Alex Rodriguez and Jennifer Lopez could have operated the Mets without slashing payroll, further contributing to the malaise.
Operationally, A-Rod would have been looking at a prolonged house-cleaning. Chief operating officer Jeff Wilpon wanted to enforce a clause in his contract that would keep him in charge for five years. While Cohen likely is buying him out, A-Rod may not have been able to do so.
In addition, the next owner will almost certainly need to replace general manager Brodie Van Wagenen immediately. Van Wagenen has gambled and lost on a series of trades and free-agent signings that will hamper rebuilding in the short term.
His most recent blunder was a hot-mic incident  this week in which Van Wagenen lambasted MLB commissioner Rob Manfred's leadership, only to find out that statements about a player boycott that he attributed to Manfred originated from Jeff Wilpon.
Finally, rebuilding from within won't happen soon. MLB.com rated the Mets' farm system 20th in the majors this spring.
Steve Cohen can fix problems that Alex Rodriguez can't
Forbes estimated Steve Cohen's net worth at $13.6 billion late last year. Finalizing a deal to take over the New York Mets would make him Major League Baseball's richest owner. In the short term, that means he will be able to ride out heavy losses related to COVID-19.
In the long haul, Cohen will have the resources to create a sports-centric business empire like George Steinbrenner did with the New York Yankees and John Henry has done with the Boston Red Sox. He could tie the Mets together with other franchises, a regional sports network, and ancillary businesses without securing outside financing. Alex Rodriguez and Jennifer Lopez could not have done the same.
Finally, Cohen's background in finance trumps the connections A-Rod and J-Lo possess in the celebrity world. Cohen figures to be more forceful at the table across from fellow MLB owners as well as state and local politicians as he overcomes nearly two decades of sub-par Mets ownership.
He'll be able to quickly overcome financial and operational obstacles that would have taken A-Rod much longer to fix.