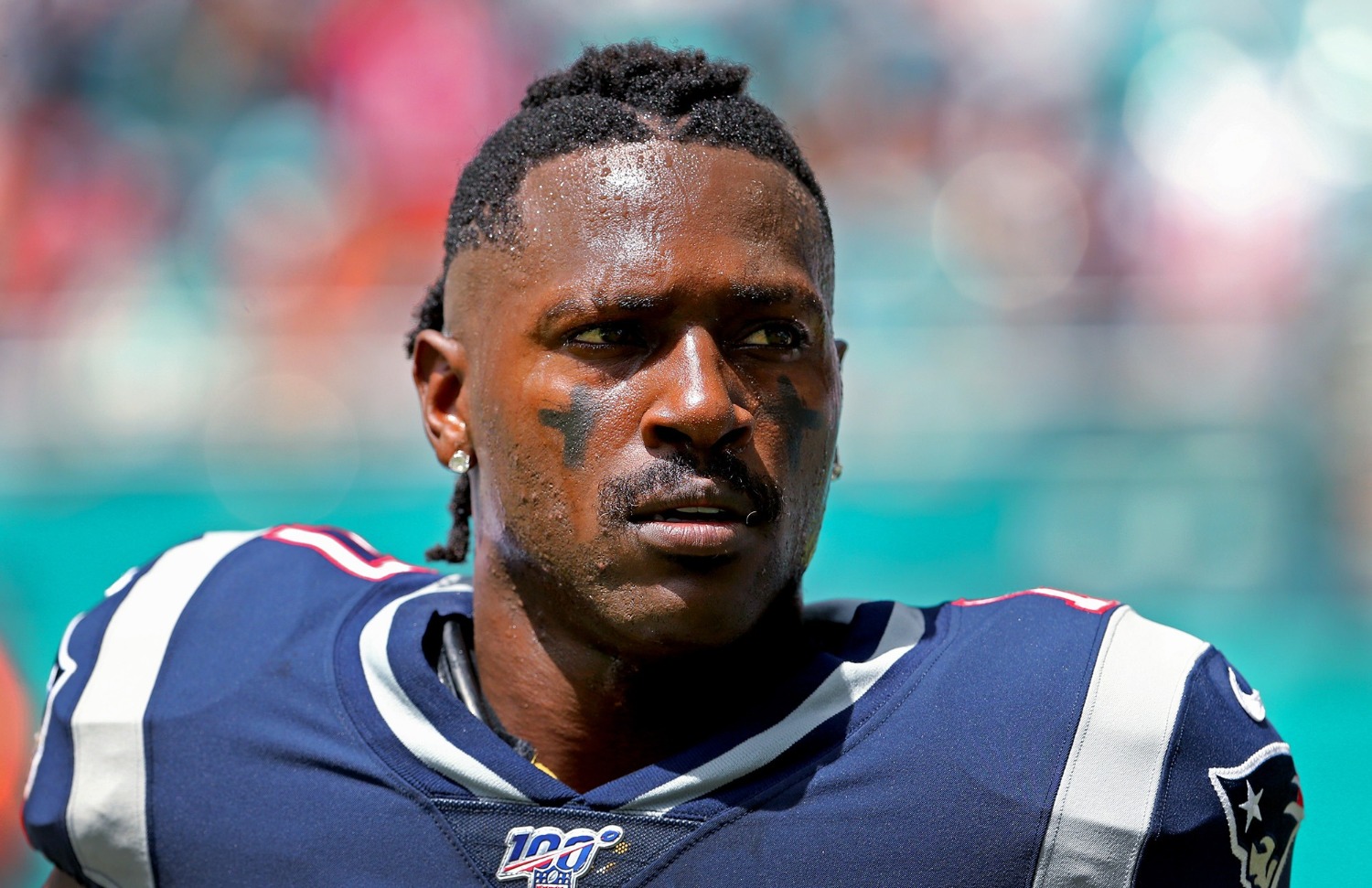 Antonio Brown Cost Himself $200,000 in Latest Legal Battle
Antonio Brown has had quite the fall from grace over the past year. He recently suffered a potential $200,000 legal defeat in Florida.
Antonio Brown just can't seem to catch a break. Then again, the former Pittsburgh Steelers star has brought a lot of that trouble upon himself. Once viewed as the best receiver in football, the four-time first-team All-Pro has found himself in headlines for all of the wrong reasons over the last year or so. Legal troubles have become synonymous with the talented wideout.
And on Tuesday, Brown suffered what looks like a hugely expensive legal defeat that could cost him $200,000 or more.
Antonio Brown has had a year to forget
Not too long ago, Antonio Brown ranked as one of the NFL's top stars. Though he began his NFL journey as a lowly sixth-round pick, he proved everyone wrong for doubting his ability to play at the next level. Thanks to a legendary work ethic, Brown became arguably the most dangerous receiver in the game with the Steelers.
Of course, his NFL career has taken a dramatic turn over the last year or so. Unhappy with his contract, Brown became such a headache that the Steelers traded him to the Raiders for a pair of mid-round draft picks. Further drama ensued, and AB never ended up playing a down for Jon Gruden.
He got a gift from the football gods by joining forces with Tom Brady and Bill Belichick. Yet, after one game, he found himself back on the free-agent market after allegations of sexual and personal misconduct emerged.
Out of the league since October, Brown has managed to stay in the headlines with a string of bizarre incidents, legal troubles, and retirement declarations.
AB suffers expensive legal defeat
Antonio Brown drew a ton of attention when the state of Florida filed charges for felony burglary conveyance, misdemeanor battery, and misdemeanor criminal mischief against him. Ultimately, Brown managed to avoid jail time by pleading no contest to the charges in June.
However, he just got some sobering news about another legal situation. And this time, it's going to cost AB big time.
On Tuesday, attorney Daniel Wallach shared court documents on Twitter showing that a Miami judge sanctioned Antonio Brown for "intentional delay tactics" and "willful, deliberate and contumacious" failure to follow court orders. The case deals with allegations that Brown destroyed a luxury condo he had been renting.
The court document specifically stated that AB, "was personally involved in acts of disobedience." Brown's actions will cost him a sizable chunk of his NFL fortune.
"Based upon the foregoing, there are no material facts in dispute, Plaintiff is entitled to Partial Summary Judgment as a matter of law against Defendant Brown as to damages in the amount of $209,713.09 less the $35,000.00 security deposit paid by Brown and retained by Plaintiff,"
Though the legal defeat stings, Antonio Brown may have a chance to ease that financial pain if he can score another NFL contract.
Will Brown make a comeback for the 2020 NFL season?
With training camp in its early stages, NFL teams still have time to make additions for the upcoming season. Plus, with so many players opting-out due to COVID-19 concerns, that opens up more roster spots.
But will Antonio Brown fill a void for an NFL franchise? The All-Pro wideout has been loosely connected to a few teams, including the Baltimore Ravens and Seattle Seahawks. He even worked out with Lamar Jackson earlier this offseason.
Signing Brown carries some significant risks. He basically spent an entire year away from football. At 32 old, he certainly doesn't have time on his side and could struggle to stay healthy given his long layoff from the NFL.
More importantly, Brown's behavior and fit within a locker room remain huge concerns. Younger teams may not have the veteran leadership required to keep the enigmatic wideout in check. As we've seen over the last year, you never know what you're getting with AB on a day-to-day basis.
Perhaps a team like the Green Bay Packers would offer a contract to Antonio Brown. After all, Aaron Rodgers desperately needs some help at receiver. At the end of the day, though, it will take a strong general manager and stronger head coach to take a chance on a player many see as a Hall of Fame lock.