Bill Belichick and the Patriots Just Lost an Underrated Defensive Addition to a Brutal Season-Ending Injury
Bill Belichick spent a lot of money this spring. Then again, that shouldn't have been a surprise considering how overmatched the New England Patriots looked during the 2020 season.
While Jonnu Smith, Hunter Henry, and Matthew Judon stole the spotlight simply because of the their top-of-the-market contracts, several under-the-radar players also joined the Patriots this offseason. Unfortunately for Belichick, a free-agent addition he seemed particularly excited about won't get a chance to showcase his skills in 2021.
New England's defense will feature plenty of new faces this season
Coming off a 2019 season in which they had the league's top-ranked scoring defense, the Patriots took a dramatic step back on that side of the ball in 2020. Of course, it didn't help that Dont'a Hightower and Pat Chung opted out. Between the absence of the two battle-tested veterans and not having enough overall talent along the front seven, New England struggled to stop the run and rush the passer.
But don't count on that happening for a second straight season.
Despite losing Chung to retirement, the Patriots undoubtedly got better on defense over the last few months. Hightower's return obviously represents a massive win, but by bringing in several new faces via free agency, Belichick has what appears to be a championship-caliber unit.
Judon took his talents from Baltimore to New England on a four-year, $54.5 million contract. The Pro Bowl linebacker should wreak havoc off the edge while serving as an on-field and locker room leader.
Belichick further fortified the front seven by signing run-stuffing defensive linemen Davon Godchaux and Henry Anderson. Plus, he brought back Kyle Van Noy, who surprisingly got cut by the Miami Dolphins. The Patriots also got younger, stronger, and faster up front by selecting defensive tackle Christian Barmore in the second round and edge defender Ronnie Perkins in the third round of the 2021 NFL Draft.
Bill Belichick just lost an underrated free-agent addition to a season-ending injury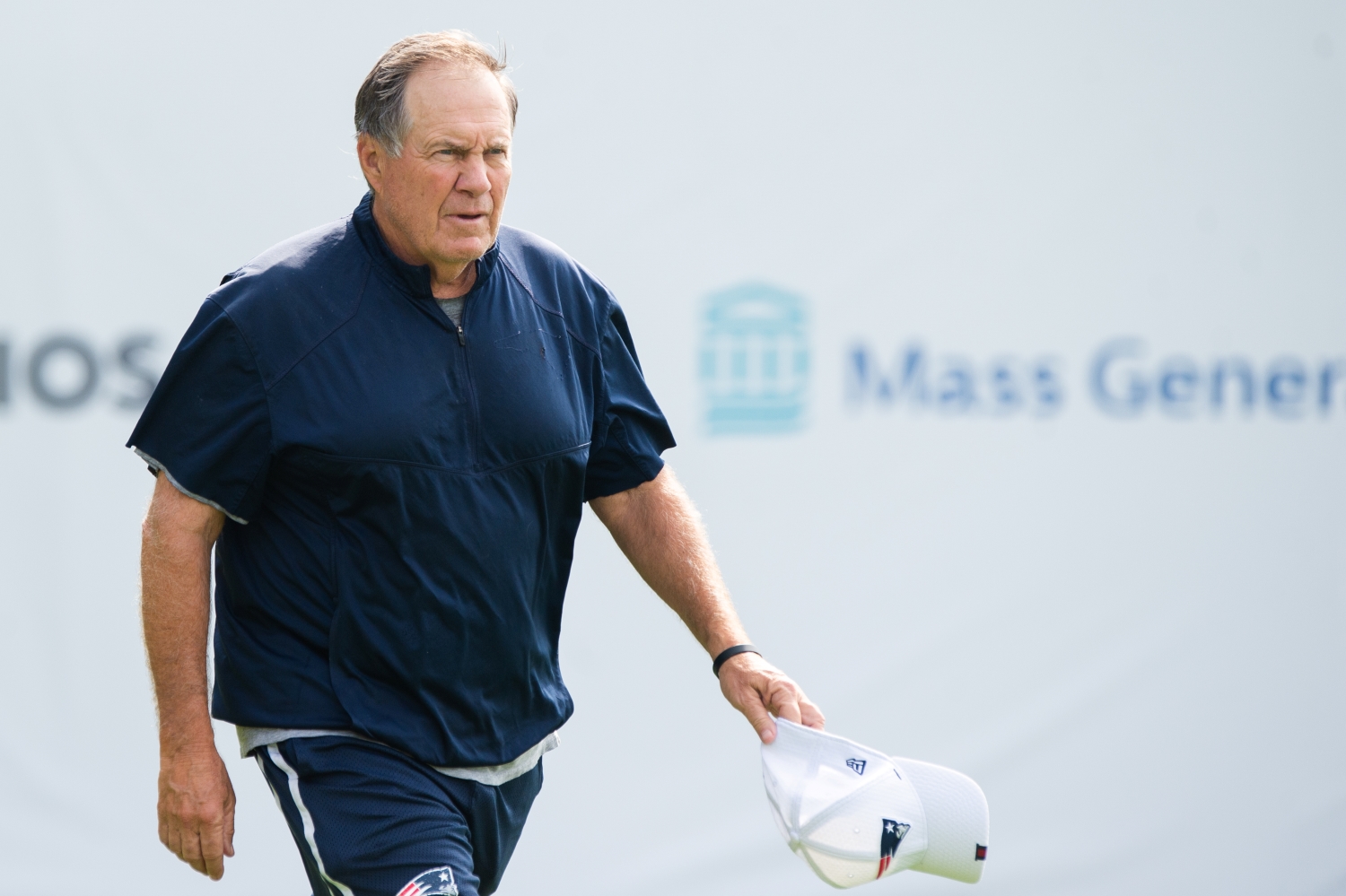 Over the years, Belichick has demonstrated the ability to turn castoffs and overlooked players into key contributors. And with the threat of injuries always looming in the distance, it matters to have quality depth.
Belichick improved the team's depth at linebacker in March by signing Raekwon McMillan to a one-year contract. The 2016 first-team All-Big Ten selection entered the league in 2017 as a second-round pick by the Dolphins. After missing his rookie season due to a torn ACL, McMillan started 28 games for Miami before he got traded to the Las Vegas Raiders (along with a fifth-round pick) for a fourth-round selection.
The former Ohio State star joined New England with the opportunity to learn the nuances of the position from both Belichick and inside linebackers coach Jerod Mayo, who earned two Pro Bowl berths in eight seasons with the Patriots. McMillan performed well in the spring and looked capable of making an impact for a Patriots defense that needs to find a long-term replacement for Hightower.
However, his 2021 season officially came to an end on Saturday.
According to a tweet from the NFL Network's Ian Rapoport, McMillan suffered a torn ACL during a recent practice and will not play a down this year. Losing the promising linebacker represents a tough blow for Belichick, who spoke highly of McMillan over the last few months and seemed genuinely excited about getting to work with a talented player with untapped upside.
"Raekwon's done a real good job. Been real impressed with his intelligence, his work ethic," Belichick said during his Monday press conference. "He's locked in every day. He's very — works extremely hard both on and off the field. Does a great job of trying to get it just the way that it's supposed to be, the way that he's been taught. (He) takes all that seriously and handles a lot of responsibility in there, both with the front and the coverage and a lot of times with the linebacker adjustments by formation."
Considering the Patriots don't have a ton of depth at linebacker, losing the free-agent signee for the season hurts even worse. McMillan seemed to be on the right path to earn a role on defense and special teams, so his ACL tear will force New England to dig deeper down the depth chart.
The Patriots should still have one of the best defenses in the NFL even after losing Raekwon McMillan
Does losing McMillan hurt?
No question. He showed intriguing potential this offseason, and he didn't become the 54th overall pick in the 2017 NFL Draft by accident. However, his second career ACL tear shouldn't stop the Patriots from fielding an elite defense.
New England looks completely capable of dominating on that side of the ball. Belichick assembled a fantastic collection of players who are all at different stages of their respective careers.
Pro Bowl safety Devin McCourty should continue to serve as an important vocal leader and security blanket on the back end. If the Patriots work things out with Stephon Gilmore, they will have the services of one of the league's top corners for at least another year. Plus, rising star J.C. Jackson has plenty of motivation to have the best season of his career. The impending free agent should cash in if he keeps making plays on the ball, so expect him to remain locked and loaded throughout the year.
Up front, the Patriots have an exciting mix of veterans (Hightower, Judon, Van Noy, and Lawrence Guy) as well as young players teeming with upside (Barmore, Perkins, and 2020 second-round pick Josh Uche). Ultimately, as long as injuries don't become a major problem, New England should shut down opposing offenses on a routine basis.
Of course, whether the Patriots can put up enough points to win consistently remains a bit of a mystery.
Hopefully Bill Belichick finds a capable starting quarterback sooner than later.
All statistics courtesy of Pro Football Reference. All contract data courtesy of Spotrac.