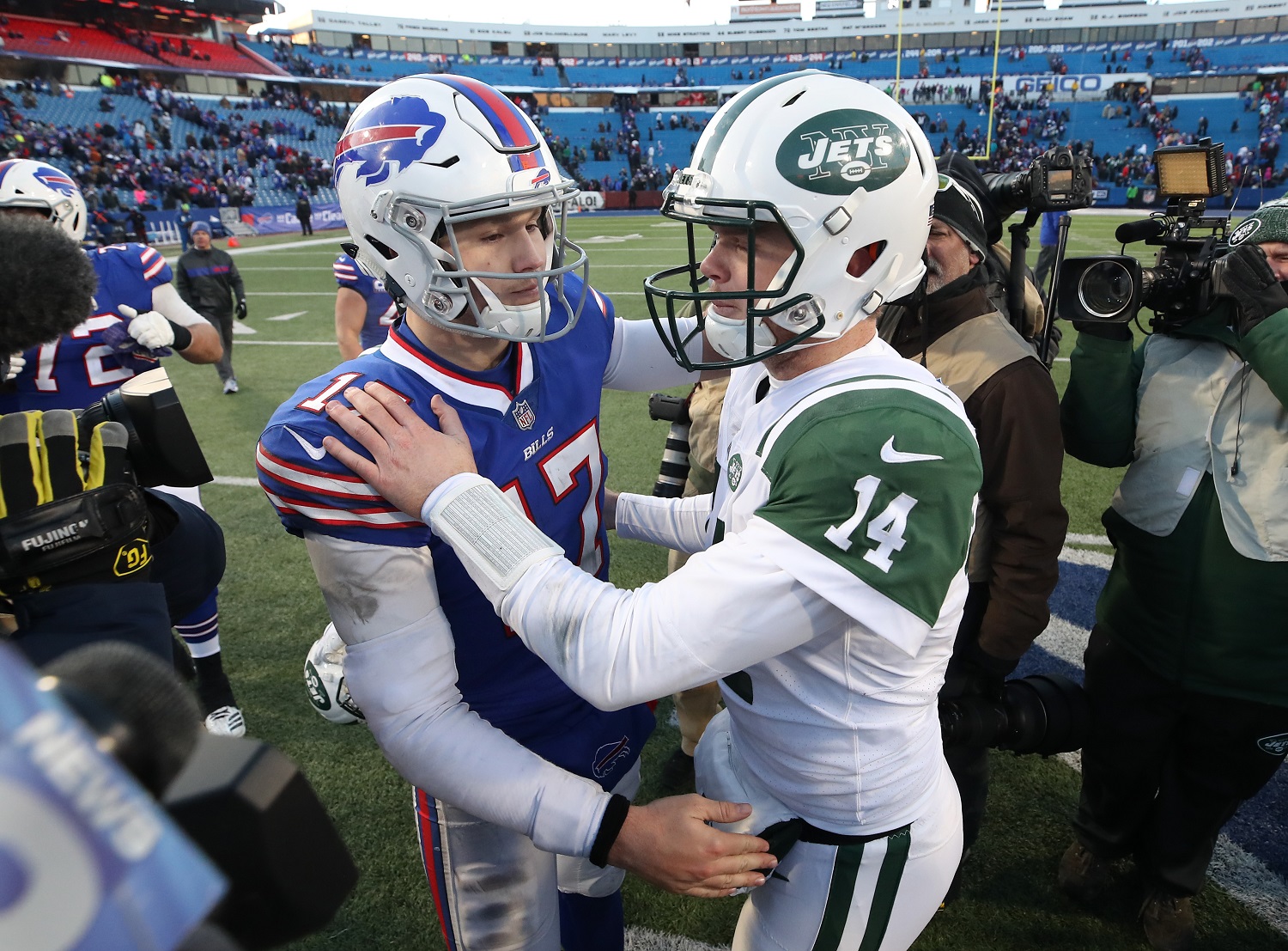 Cam Newton's Arrival in New England Blows up the AFC East QB Rankings
Josh Allen and Sam Darnold suddenly have competition for the title of best quarterback in the AFC East.
NFL fans knew there was no way that Bill Belichick would start the 2020 season without an experienced quarterback, so the signing of Cam Newton on June 28 didn't qualify as a surprise. But what is surprising is how easily a signal-caller who barely played last season pushes other experienced quarterbacks down a notch on the list of the AFC East's best quarterbacks.
With Tom Brady gone, there are no superstars left in the division. Here's how the quarterbacks who remain rank heading into training camp in mid-July:
1. Josh Allen, Buffalo Bills
Tom Brady's departure to the Tampa Bay Buccaneers makes the Buffalo Bills the favorites to win the division, but it's not a no-brainer call. The Bills were solid last year and improved in the offseason, but it still comes down to whether Josh Allen shows continued growth. The bet is that he does.
Allen misses too many easy throws, but he upped his completion percentage to 58.8% in his second season, which was the first time in far too long that the Bills had actual NFL-quality receivers. The addition of Stefon Diggs will only make the passing game better. Allen threw for 20 scores in 2019, so 30 is a realistic possibility this fall.
A key reason that Allen tops the list, however, is that he has the dual-threat potential that Sam Darnold has not shown. Allen needs to start thinking more about self-preservation, but he is a fearless runner. He's carried for 1,141 yards and 17 touchdowns in two seasons.  If he picks his four or five spots a game wisely and stays healthy through 16 games, the Bills truly should remain in the divisional driver's seat.
2. Cam Newton, New England Patriots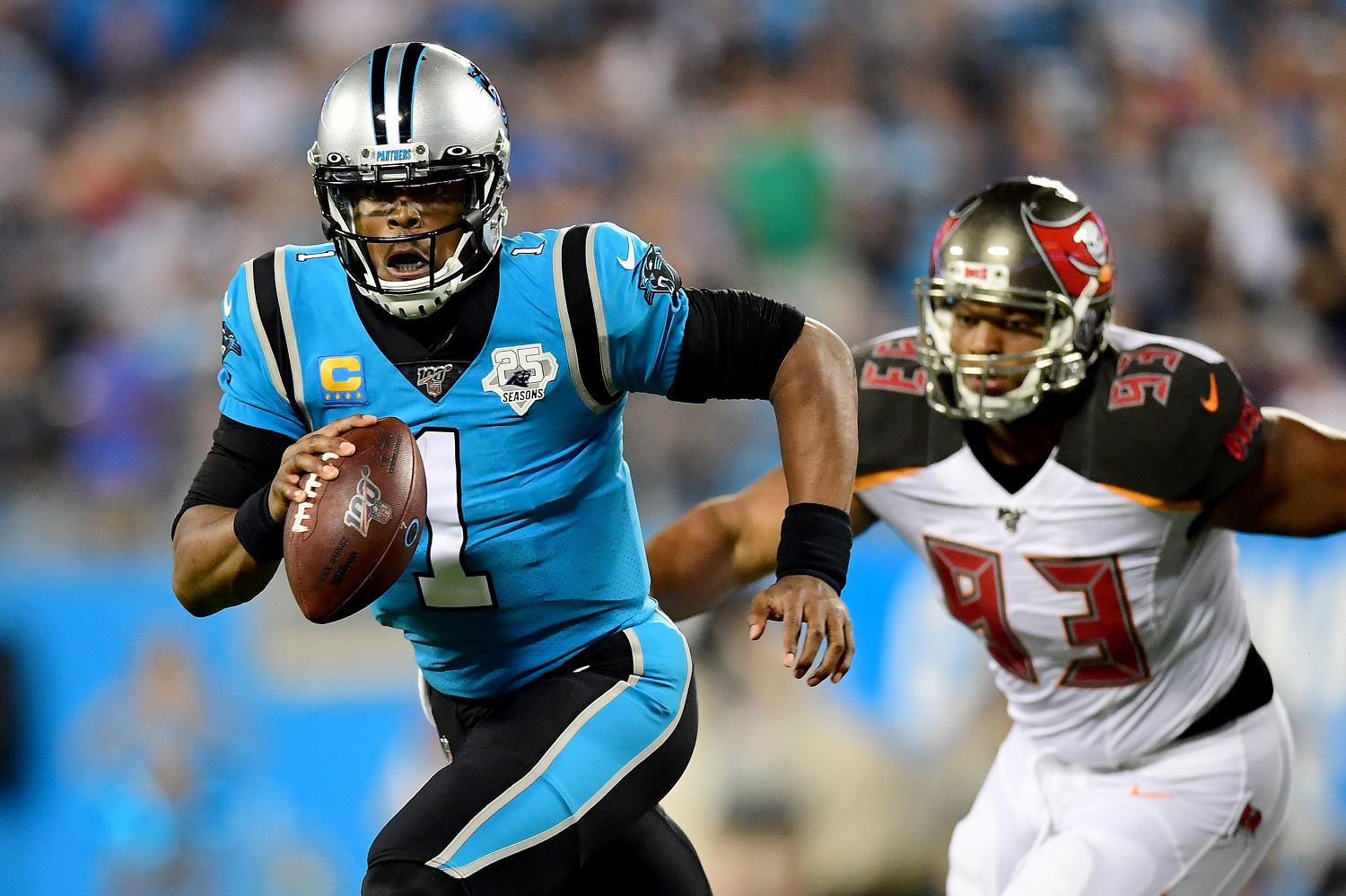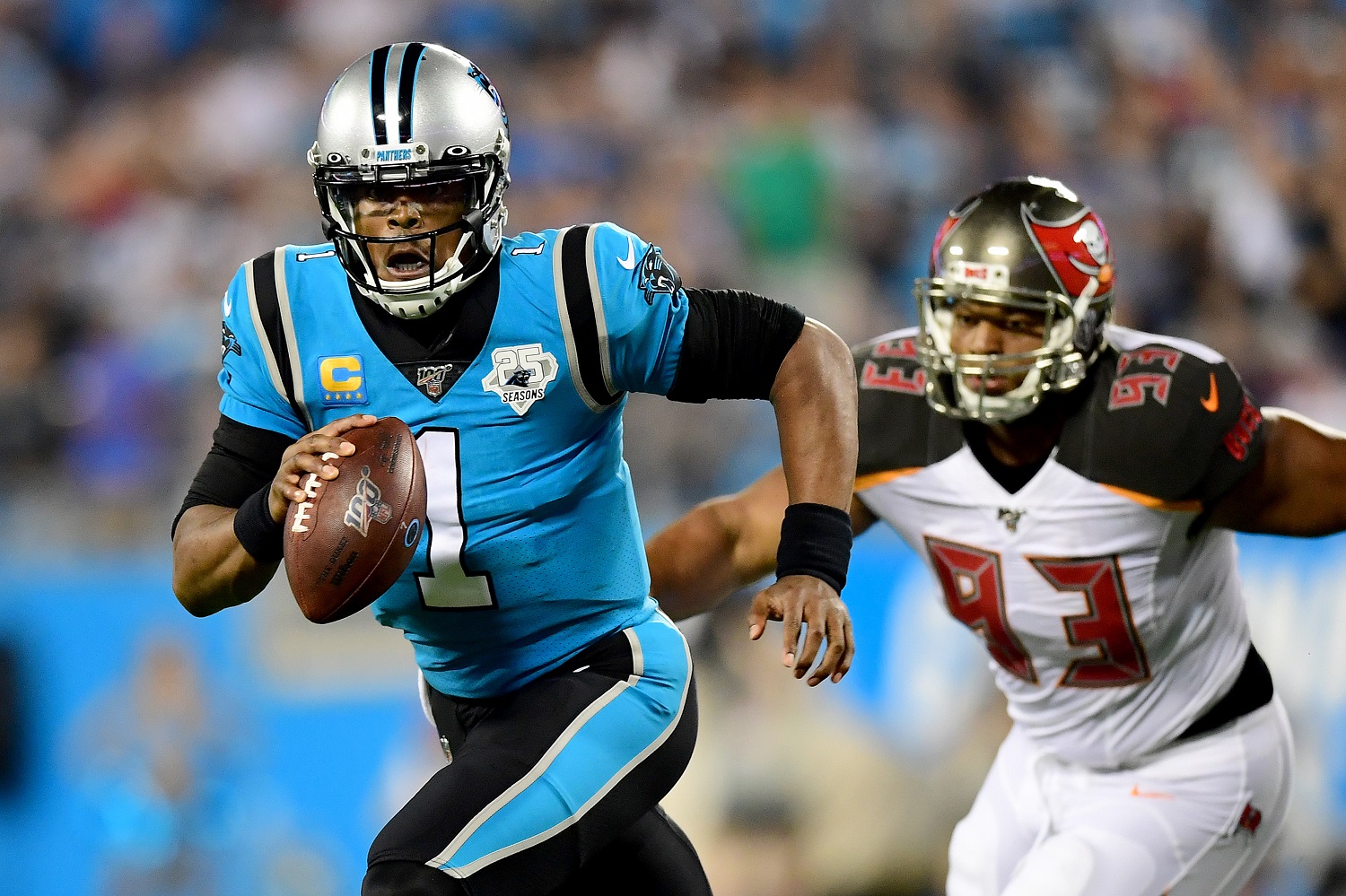 Cam Newton's sprained left foot that all but ended his 2019 season after two games has to be considered a one-off. The injury in the third preseason game wasn't expected to be so problematic, but the Carolina Panthers made the decision in early November that he would not play again.
He'll be ready to go when training camp opens. Beating out Jarrett Stidham, a fourth-round pick in 2019, will be a formality. But showing himself to be better than Josh Allen will be more difficult.
Newton has reached double-digits in interceptions in all eight of his full NFL seasons. Take away the magical 15-1 season in 2015 and his career record is 53-54.1. Throw out that season and his ratio of touchdowns (147) to picks (98) raises eyebrows.
Bill Belichick and Josh McDaniels won't have time to fix everything that's wrong. On the other hand, they'll scream bloody murder the first time a defender delivers a cheap shot, so we should expect Newton to go from arguably the least-protected quarterback in football to one of the best-protected.
3. Ryan Fitzpatrick, Miami Dolphins
The Miami Dolphins will have to find the proper balance so that they don't stick with Ryan Fitzpatrick too long or throw Tua Tagovailoa into action too soon. Fitz has started 139 games in 15 seasons with some truly awful teams, and this won't be the year in which he finally plays in the postseason.
What he will do, however, is show Tagovailoa how it's supposed to be done on and off the field. An interception machine the first half of his career, he has settled into a routine in which he's shown himself to usually be a bit better than the talent around him.
Given that the Dolphins have an infusion of promising draft picks and free agents due in camp, this fall could be interesting. If Miami gets off to any kind of a decent start, it could be a while before we see Tagovailoa take meaningful snaps. That would be good for him and the team.
4. Sam Darnold, New York Jets
There isn't a lot of difference in the stat lines between Sam Darnold and Josh Allen. In addition, the Buffalo Bills have been more successful than the New York Jets in their respective rebuilding programs.
If the Darnold who threw 13 touchdowns and just four interceptions down the stretch last fall reappears, then we've obviously got him too low here. But the Darnold who spoke of seeing ghosts during a game still has much to prove, and he will be doing so behind a rebuilt offensive line.
If he doesn't continue to progress despite the arrival of offensive tackle Mekhi Becton and receiver Denzel Mims via the draft, then the front office is going to be facing a difficult decision about Darnold's fifth-year option.
All statistics are from Pro-Football-Reference.com.