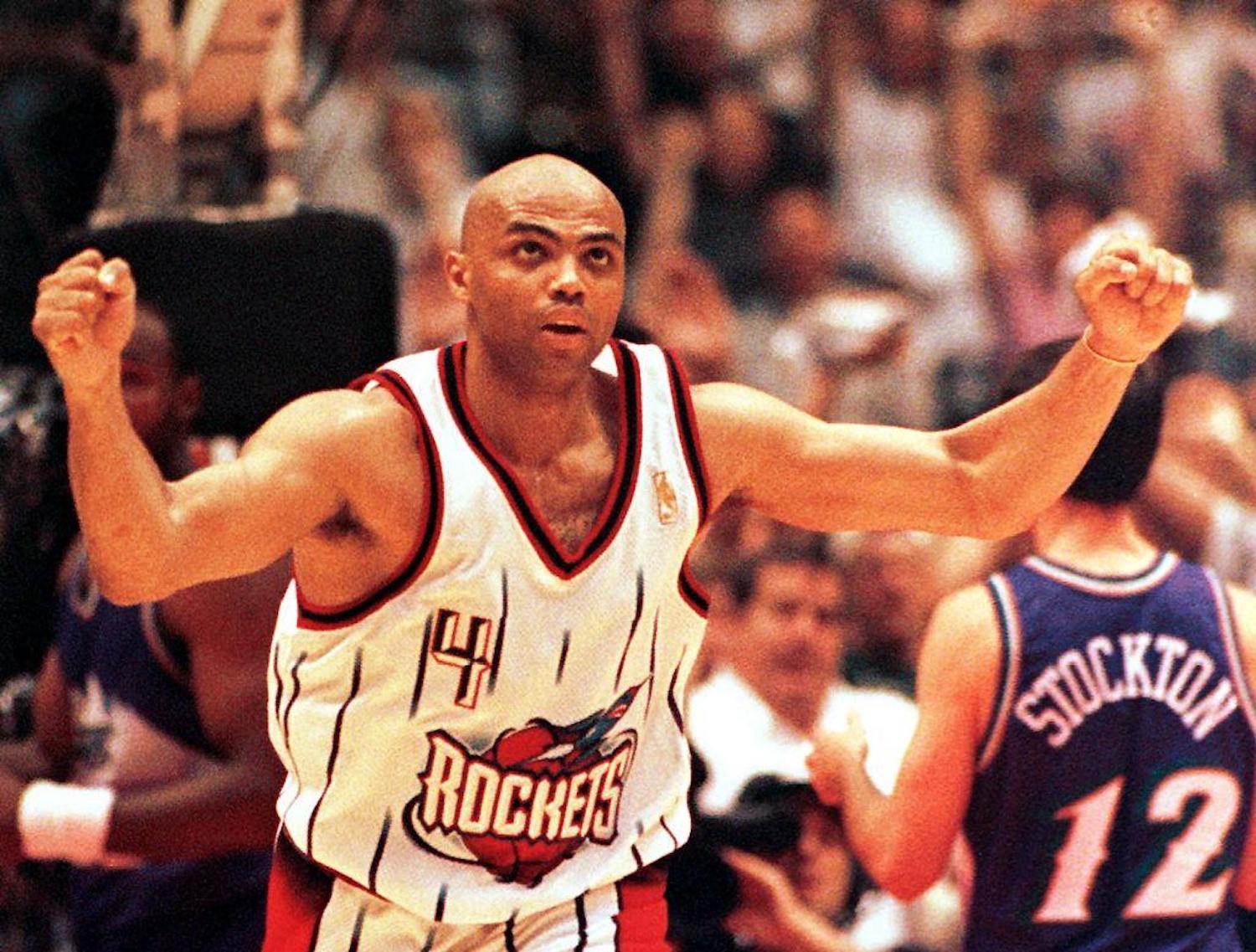 Charles Barkley Once Helped Seal a Houston Rockets Victory With a Single Piece of Vulgar Trash Talk
Charles Barkley was a talented NBA player and, at least on one occasion, a vulgar trash talker.
While it might not be the most family-friendly part of pro sports, trash talk is an inescapable reality of competition. When you have a group of athletes battling it out of supremacy, it's natural that they'll do whatever it takes to steal even the slightest advantage. Take, for example, Charles Barkley's old exploits.
In December 1996, the Houston Rockets were clinging to a narrow lead during the dying seconds of a game against the Minnesota Timberwolves when Chris Carr stepped up to the free-throw line with a chance to tie the score. Barkley, however, intervened with some vulgar trash talk to save the day.
Charles Barkley has never been shy about speaking his mind
These days, Charles Barkley has found a second career as an analyst on TNT's Inside the NBA. No matter where he's working, though, Chuck has no problem being himself and speaking his mind.
During his time on the hardwood, Barkley was never afraid to talk a big game. On one infamous occasion, he proclaimed that God wanted the Phoenix Suns to win the NBA championship. A man named Michael Jordan, of course, had conflicting plans and took the title back to Chicago. Sir Charles was also known to criticize referees, once earned himself a fine by admitting that he had made bets during a game, and told the world that he wasn't a role model.
Even in retirement, Sir Charles isn't one to hold his tongue. On the golf course, he was brave enough to trash-talk Tiger Woods. In TNT's studio, the former forward spars with Shaquille O'Neal, puts underperforming teams on blast, and makes plenty of bold proclamations.
No matter how you feel about Chuck, you're never going to get anything less than 100% authenticity.
Charles Barkley threw Chris Carr off his game with some vulgar trash talk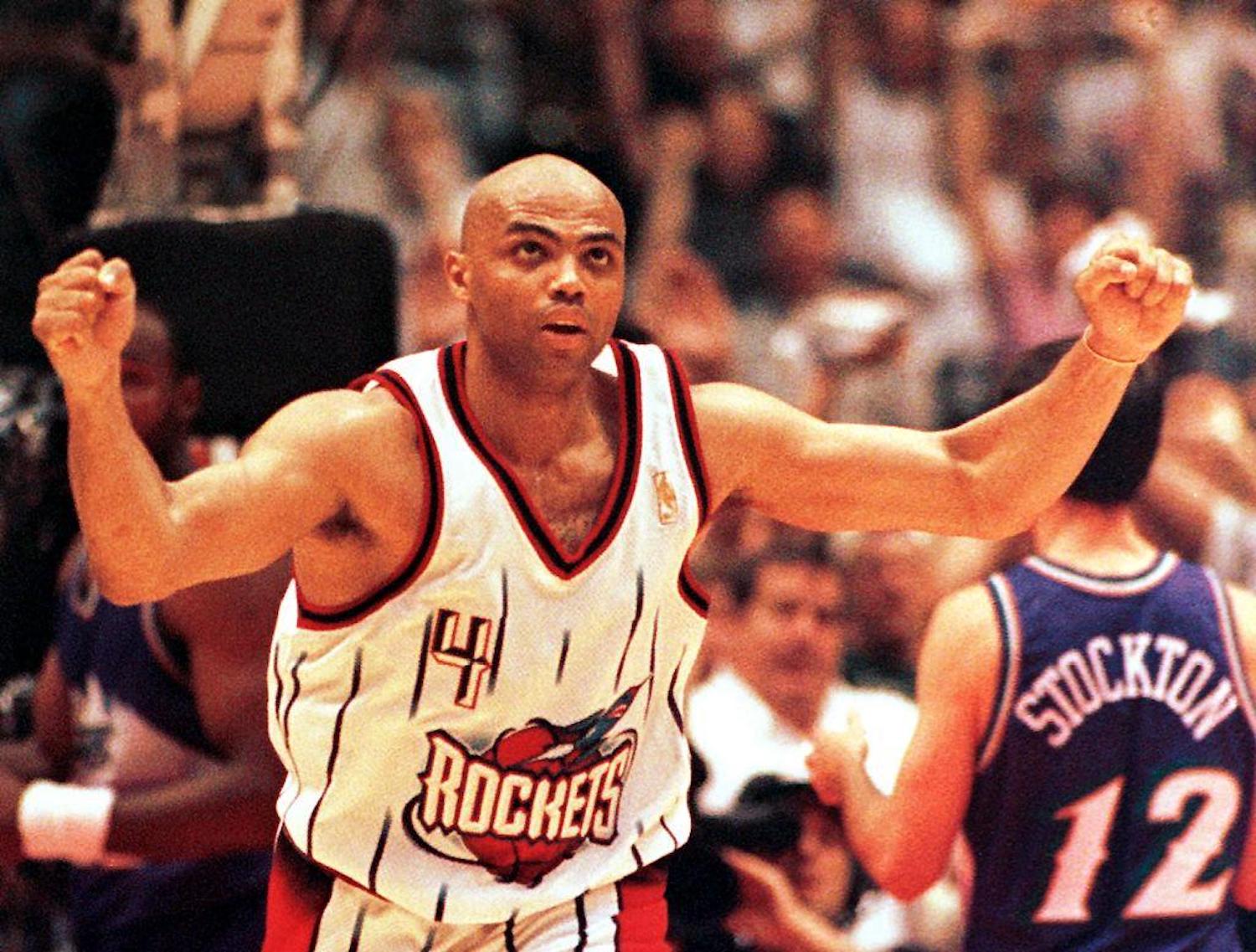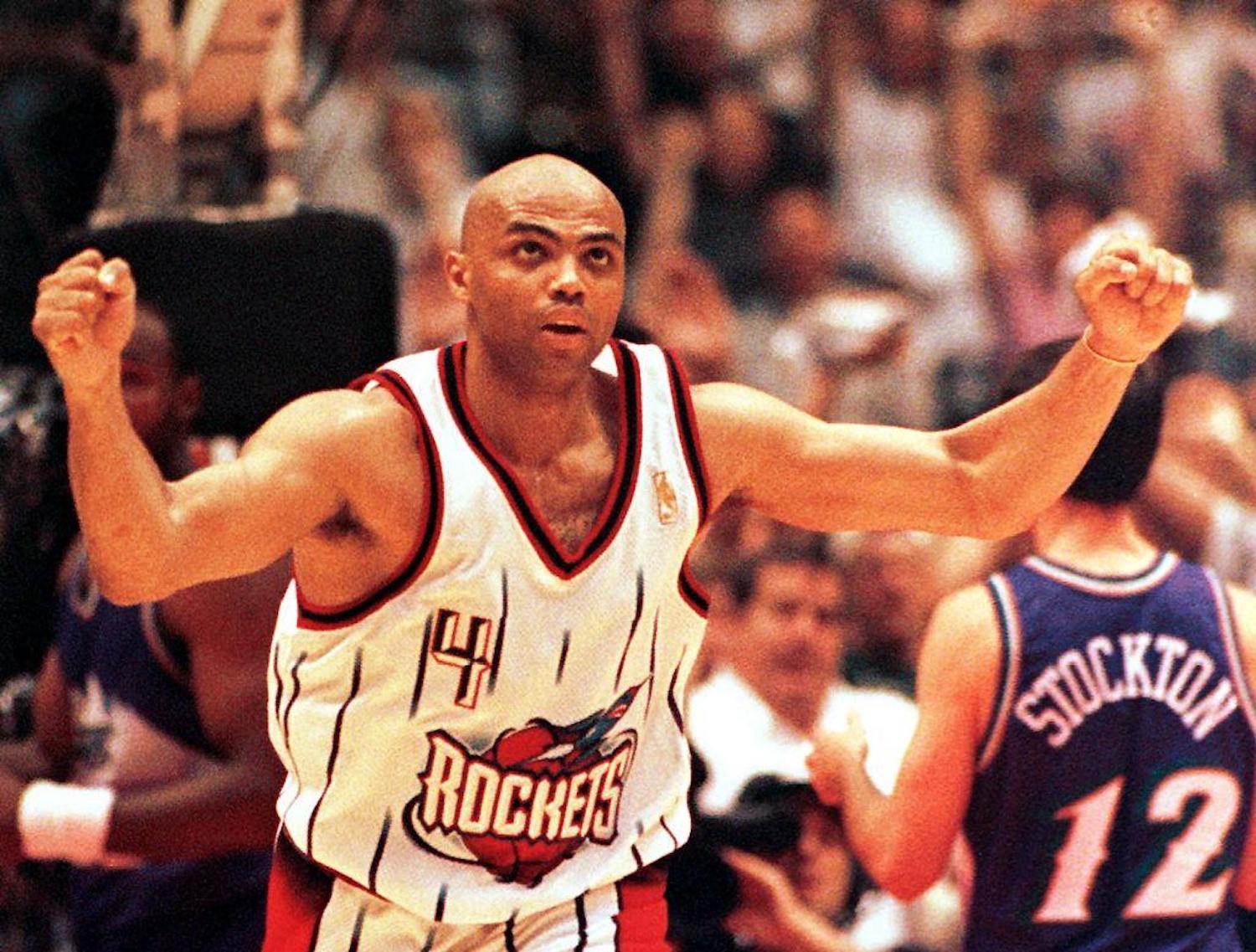 While there's evidence of few moments when Barkley's trash talk backfired, his verbal warfare paid off on at least one occasion. On December 10, 1996, his efforts helped the Houston Rockets escape with a narrow victory.
In the final seconds of that contest, the Rockets were clinging to a 96-94 lead when Minnesota's Chris Carr headed to the free-throw line with a chance to send the game to overtime. Before he could take his first shot, though, Barkley had a few choice words for the guard.
When the moment of truth came, Carr's shot came up short and barely grazed the front rim. From his position on the block, Barkley threw his arms into the air in celebration. When the final horn sounded, Houston had survived and won by two points.
During his post-game interview, Barkley shared what he said to Carr before his first free throw. "Well, I told him you couldn't get a pin up his a– with a jackhammer," Chuck explained (H/T Rob Perez). "He was a little tight on that [shot]. If not for the net, it wouldn't have hit anything."
Whatever it takes to earn the victory.
Chris Carr might not have needed much help to miss that free throw, though
Given the way that final series unfolded, it's easy to draw a direct line from Barkley's trash talk to Carr's miss. In reality, though, the guard might not have needed much help to miss a foul shot.
While Carr never saw much NBA action, meaning that his shooting percentages could be skewed by small sample sizes, he only knocked down 80.7% of free throws during his professional career. In college, his numbers were even worse, clocking in at a shade over 76%.
If you combine that poor shooting record and the pressure of the situation — Carr was only an NBA sophomore at the time and wasn't seeing significant minutes — it's possible that he would have come up short, even without Sir Charles' assist. Having Barkley stare you down and graphically remind you of your nerves, however, probably didn't help matters.
Stats courtesy of Basketball-Reference and Sports-Reference