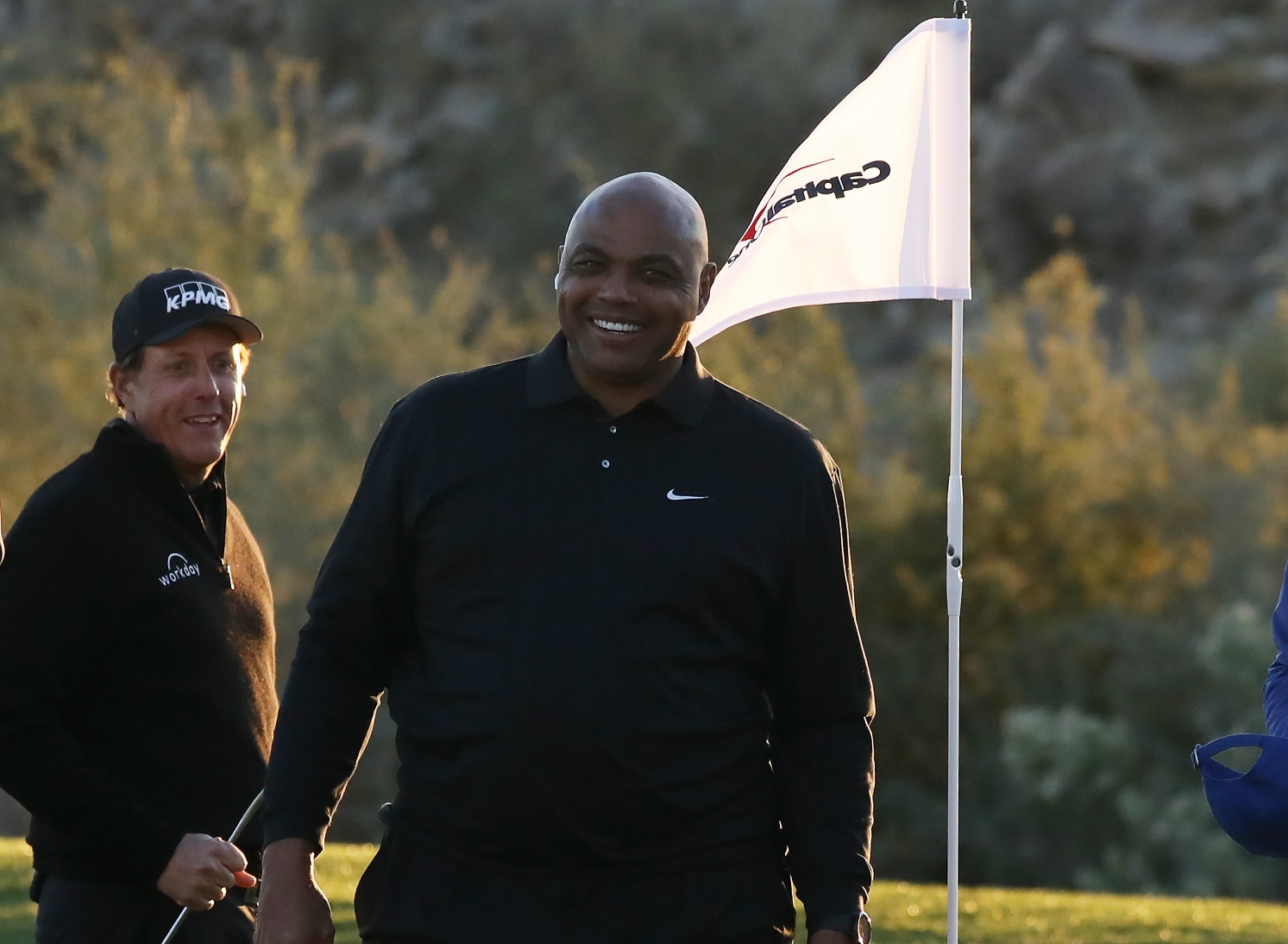 Charles Barkley's 'Conference Call' Delivers 1 of His Patented Zingers
TNT NBA analyst Charles Barkley was on Bill Simmons' podcast, where he suggested that SEC football fans don't have a firm grip on reality.
If you have a sacred cow, then Charles Barkley has a hamburger recipe that he's dying to try. The Naismith Memorial Basketball Hall of Fame inductee has always believed that sports fans are entitled to his opinions on NBA players and anything else. The fact that he gets paid now for sharing his thoughts makes it that much better for him.
Barkley took time out of his schedule to hop on a podcast with Bill Simmons and delivered a headline-making take while biting the hand that fed him in his college days.
Charles Barkley made his mark at Auburn University
Before he became a dominating NBA player and Olympic gold medalist, Charles Barkley was a star player at Auburn University. Barkley grew five inches between his junior and senior years of high school in Leeds, Alabama, and moved into the starting lineup. An Auburn assistant spotted Barkley in the state tournament, and head coach Sonny Smith was the first to offer a scholarship.
Barkley played three seasons for the Tigers beginning in 1981, leading the Southeastern Conference in rebounding each year by making up for height (listed at 6-foot-6 but almost certainly shorter) with girth (250 pounds) and determination. Barkley finished his NCAA career with averages of 14.1 points and 9.6 rebounds before declaring for the NCAA draft and trying out – unsuccessfully – for the U.S. Olympic Team coached by Bobby Knight.
The Philadelphia 76ers made Barkley the fifth pick in the draft, starting him down the path of a Hall of Fame career that concluded with averages of 22.1 points and 11.7 rebounds a game.
From Round Mound of Rebound to the Mouth That Roars
Charles Barkley retired as a player in 2000 and went directly into TV work. A younger generation now knows him mostly from his role as an analyst on TNT. Working alongside Ernie Johnson, Kenny Smith, and Shaquille O'Neal, he is the guy most likely to make news for his pointed remarks and funny lines.
Barkley spares no one, and even his loyalty to Auburn has some limits. When Johnson once remarked on the air that the university was a strong academic school requiring students to work hard for their grades, Barkley had a response:
"Twenty points and 10 rebounds will get you through, also," he said.
Regarding the rigors of remaining academically eligible while competing in a revenue sport, Barkley had another witty take:
"All I know is, as long as I led the Southeastern Conference in scoring, my grades would be fine," Barkley said.
If Barkley would target his own school that casually, then you just know he wouldn't feel the need to hold back on the SEC.
Charles Barkley goes after SEC fans
Retired NBA great Charles Barkley appeared on Bill Simmons' podcast this week and touched on a variety of topics in their 90-minute conversation. Naturally broadcasting came up, but the best discussion wasn't as much about Barkley as it was about college football announcers and fans' perceptions of them. He mentioned that he speaks fairly often to Verne Lundquist and Gary Danielson who handle games for CBS.
"They do the SEC," Barkley said, as transcribed by BroBible.com, "which are the worst fanbases in the history of civilization. 'You don't say everything good about my SEC school, I hate your ass.'
"When I'm in Alabama, I got friends who are like, 'We on CBS this week. Verne Lundquist and Gary Danielson hate us.' I got Alabama fans saying, 'Man, Verne Lundquist and Gary hate us.' I'm like, 'Why do you all think that?'
"I know Verne really well. And Gary I like, I don't know him as well."
"I said, 'They don't give a (expletive) who wins. I know both of those guys. They don't give a (expletive) about Alabama-Auburn football. They are here to do their job. But fans hear what they want to (expletive) hear."
All stats courtesy of Basketball Reference.