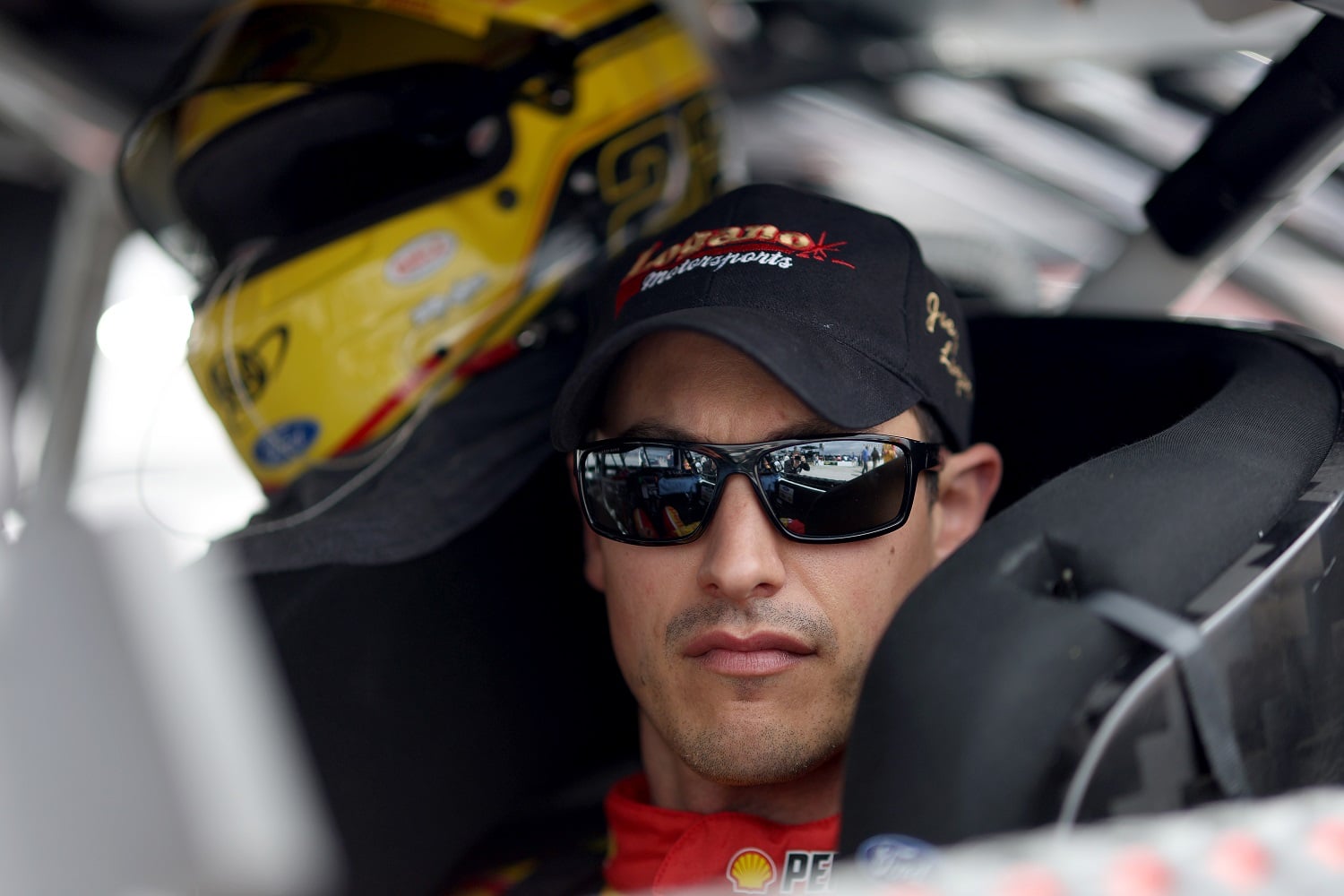 A Dale Earnhardt Comparison Explains Perfectly Why Joey Logano Leads the List of Current NASCAR Cup Series Villains
Joey Logano's personalities on and off the track are completely different, which likely contributes to the dislike many in NASCAR have for the 2018 Cup Series champion.
Joey Logano and William Byron ran in proximity to each other for 80 laps late at Kansas Speedway last weekend and practically bumper-to-bumper for the last 20 without anything happening a week after their skirmish at Darlington.
While some NASCAR Cup Series observers feel Byron owes Logano payback, doing it at Kansas would have been too obvious. Additionally, Byron may not care about revenge. With two victories in the bank, he can make a run at his first appearance in the Championship 4, and that's the bigger prize.
That's not to say, though, that some others wouldn't mind taking a run at Logano based on their own beefs. In a sport in which a lot of people gloat over the misfortunes of Denny Hamlin, Kyle Busch, or Brad Keselowski, Logano isn't all that popular either.
There's a pretty good theory, too, as to why he makes it worse on himself than it needs to be.
There are two very different Joey Logano personas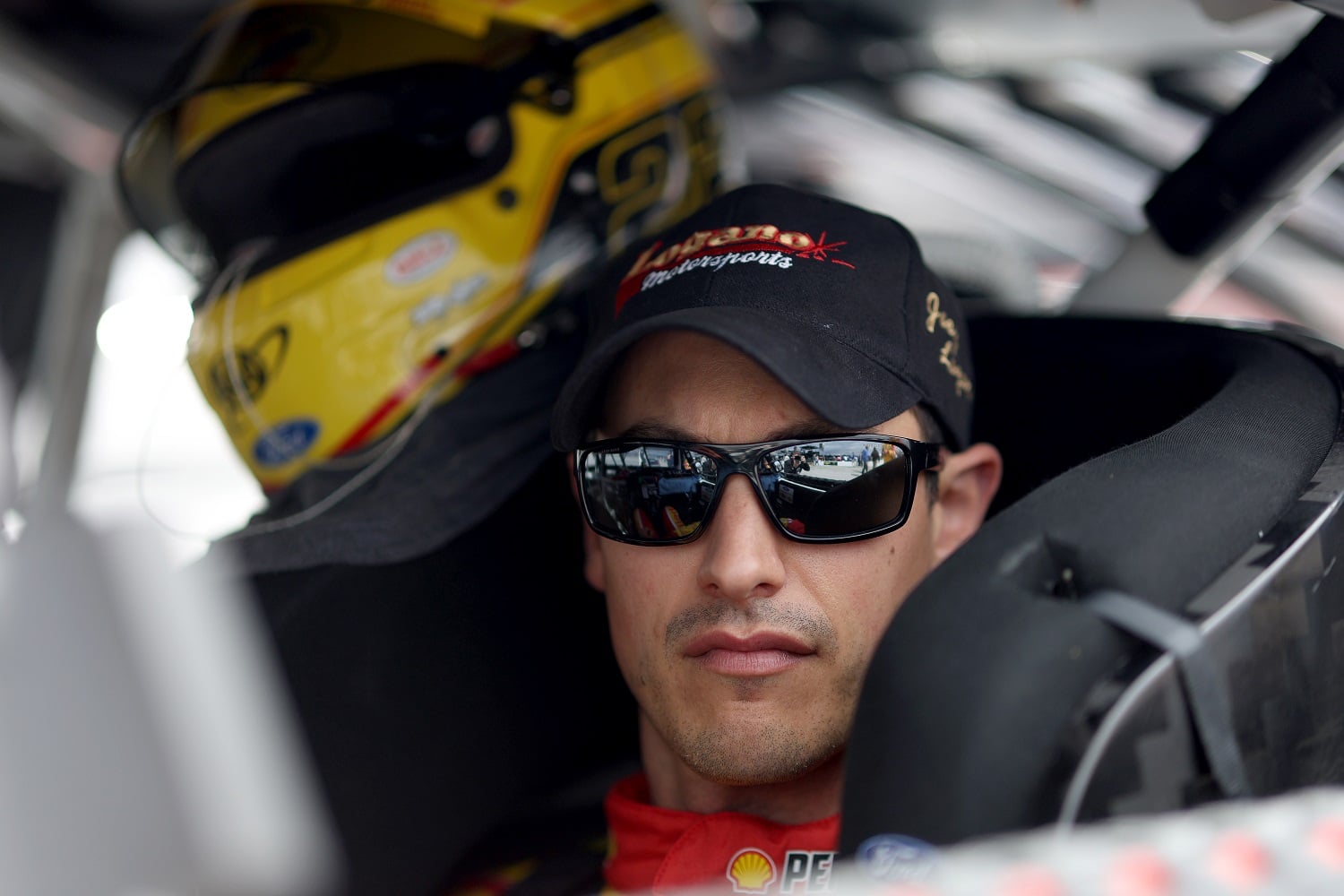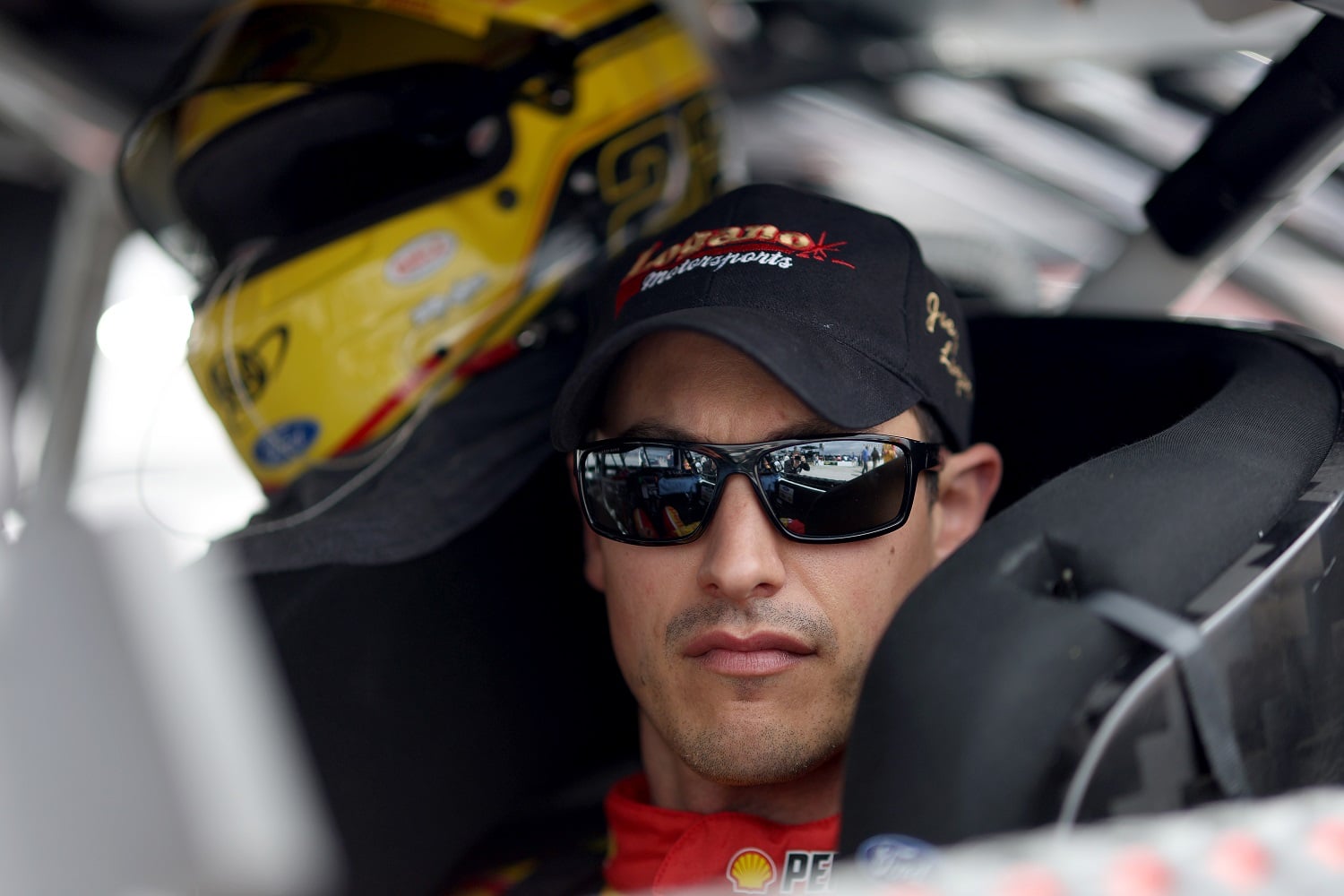 Run-ins with rival drivers happen over a long career, and Joey Logano has had a few, including with Matt Kenseth in 2015, ultimately costing him a shot at a championship late in a great season.
Two years later, he clashed with Kyle Busch at Las Vegas in another well-known incident stemming from Logano's aggressiveness on the track. By then, he had made his reputation.
But it's not the incidents themselves that necessarily cause people to dislike him. Sports Illustrated's Austin Dickey suggests Logano could garner more respect in the garage and the grandstand even while maintaining his win-at-all-costs approach. The writer points to Dale Earnhardt as the driver who perfected the concept.
Dickey explains that Logano can be a reliably pleasant interview from Monday through Saturday but also the guy more likely to make enemies than friends on Sundays.
"When it comes to the moments that matter most, Logano is a ruthless, unapologetic antagonist that every driver dreads to see in their rearview mirror when crunch time rolls around."

Austin Dickey
There was no doubt which Dale Earnhardt you were getting because there was only one
Dale Earnhardt didn't become a seven-time NASCAR Cup Series champion by being timid on the track, and few drivers had any semblance of a friendship with "The Intimidator" off it. But there was a consistency in the personality, so there was never any confusion about which side of Earnhardt you were getting; there was only one side.
Therein lies the problem with Logano.
"The parallel between the two drivers stops at their driving styles," SI's Austin Dickey wrote. "Their legacies, success, and personalities are worlds apart, yet the way fans reflect on Earnhardt Sr.'s aggression compared to Logano's makes for a fascinating paradox regarding Logano's personality. … (Earnhardt) owned his actions shamelessly, apologized to no one, and maintained an ominous gaze that demanded others take him seriously."
Meanwhile, Logano is the growling dog that's also wagging his tail; you don't know which end to believe.
Fans and rival drivers are left to wonder whether the pleasant demeanor off the track is a façade or whether the behavior on the track is less a case of malice and more about being triggered.
The perfect role model exists for Joey Logano
Joey Logano has won 28 NASCAR Cup Series races as well as the 2018 season championship, and he's capable of doing a lot more in the next decade.
If he wants to make the most of the rest of his racing career and with Dale Earnhardt long since gone, there's a case to be made for emulating Kyle Busch. Reporters will vouch that Busch, one of the most accomplished drivers ever, can be the north end of a southbound horse off the track, and many of his peers have felt Busch's wrath on it.
But there's a consistency to Busch. And while three psychologists might offer four different opinions on whether Busch enjoys being the villain and what drives him, he at least owns it. Thus, no one is surprised by his words or deeds.
It's an approach Logano can learn from.
Like Sportscasting on Facebook. Follow us on Twitter @sportscasting19.