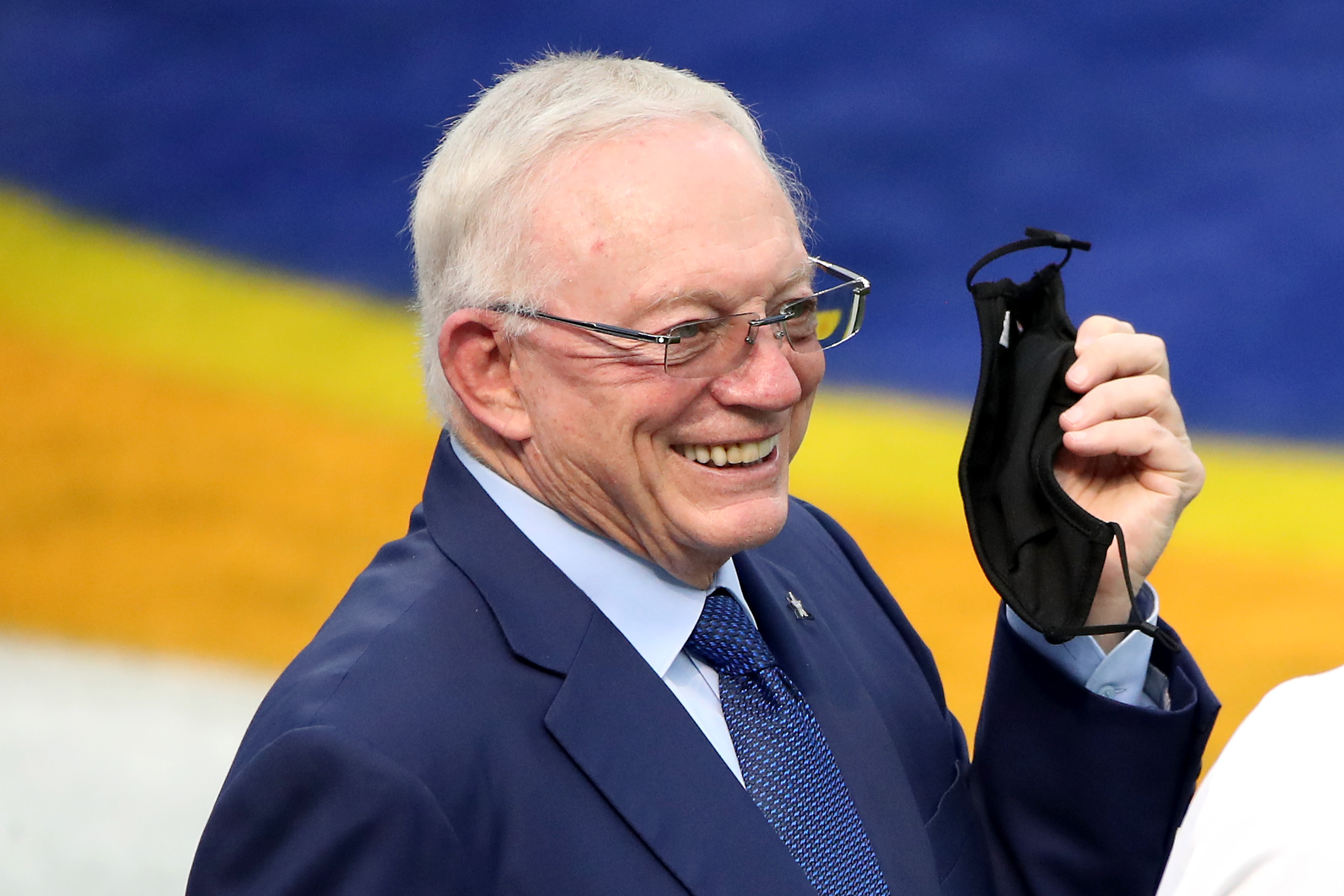 Dallas Cowboys Owner Jerry Jones Has a Sentimental Pick for His Fondest Thanksgiving Memory
During his time as Dallas Cowboys' owner, Jerry Jones has seen plenty of Thanksgiving football. His favorite memory, however is a bit more sentimental.
Thanksgiving, like every other holiday and special occasion, has its fair share of traditions. The main idea is, of course, gathering with family and giving thanks; over the years, things like turkey and football have joined the mix. Now, every Thanksgiving features the Dallas Cowboys and Detroit Lions playing their traditional games on national television.
During his time owning the Dallas Cowboys, Jerry Jones has seen plenty of Thanksgiving Day football. His favorite holiday memory, however, is about something more sentimental than scoring touchdowns.
The Dallas Cowboys are a Thanksgiving football fixture
If only from a pop-cultural perspective, Thanksgiving is a massive day for professional football. From that perspective, it only makes sense that America's Team, the Dallas Cowboys, get to play a game on Turkey Day.
That tradition dates back to 1966. While the Cowboys still weren't world-beaters, they were starting to improve; with that reality in mind, general manager Tex Schramm saw the perfect opportunity to market his team to the masses.
Schramm reached out to the NFL and got the Cowboys scheduled for a Thanksgiving Day game against the Cleveland Browns. Not only did they win the game, but more than 80,000 Texans packed the Cotton Bowl that day.
With thanks to that commercial success, the Cowboys joined the Lions as Thanksgiving fixtures.
Jerry Jones has a sentimental pick for his favorite Thanksgiving memory
During his time at the helm of the Dallas Cowboys, Jerry Jones has seen plenty of highs and lows. There have also been plenty of Thanksgiving Day football games along the way.
In 2018, Jones appeared on Good Morning Football and shared his "fondest" Thanksgiving memory. Somewhat surprisingly, it was a sentimental pick that had nothing to do with wins or losses.
"Well, it really has to do with the way we pay tribute to the Salvation Army," Jones explained in an NFL.com video. "It has had participation, for instance, [Troy] Aikman, people like Daryl Johnston, people like Michael Irvin, as far back as that, literally, at halftime while the team was in the dressing room, would come out and put money in the red kettle to give an example."
At the risk of delving into cliche, moments like that get at the true heart of Thanksgiving.
"It's a great opportunity for the NFL and for our players to really give back and say, 'We all are blessed, we've all got a lot of visibility, there's a lot of interest in what we're doing, let's use it and put it in the hands of the Salvation Army."
This year's game will take on added significance for Jerry Jones and the Dallas Cowboys
From a big picture perspective, charity work is more important than what happens on the football field. This year's Thanksgiving Day game, however, will also be pretty important to Jerry Jones and his Dallas Cowboys when it comes to football matters.
Despite their terrible start to the season, the Cowboys are still in the hunt for the NFC East title. Beating the Washington Football Team on Thanksgiving will provide a nice boost; not only will it prompt a change in the standings, but it will help Dallas build a bit of momentum. With Andy Dalton back and (potentially) two wins in a row, the Cowboys could feel like things are finally starting to fall into place.
In a year full of changes and uncertainty, though, one thing is clear: on Thanksgiving, the Dallas Cowboys will play an NFL game as they always do.