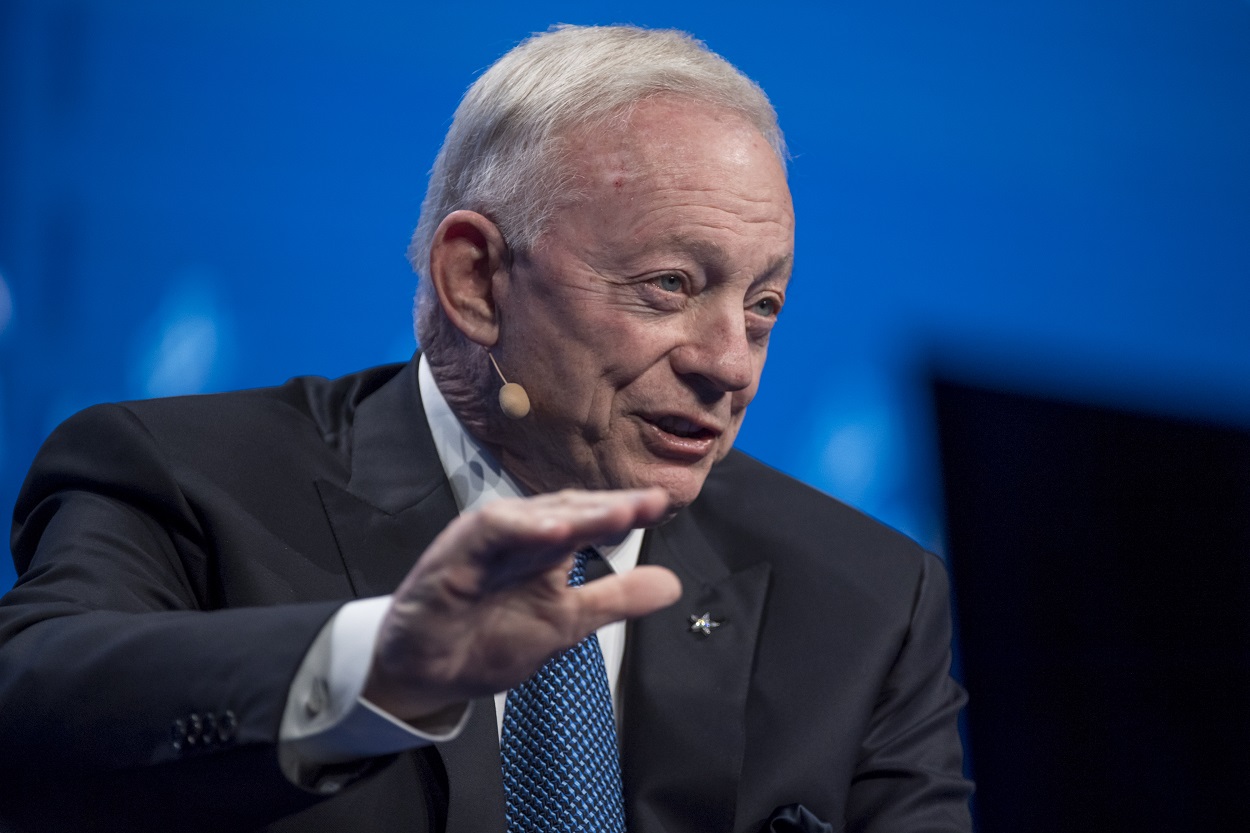 Dallas Cowboys Owner Jerry Jones Has Said Some Crazy Things but Discussing Owls Getting It on With Chickens in an NFL CBA Negotiation Takes the Cake
Dallas Cowboys owner Jerry Jones has said some outlandish things but discussing 'owls f***ing chickens' during an NFL CBA negotiation might be the craziest.
Jerry Jones has owned the Dallas Cowboys now for more than 30 years and we've heard some crazy things come out of his mouth during that time. But there may be no statement crazier than the one he made during the 2011 NFL lockout as the owners and players were negotiating a new collective bargaining agreement, a statement which involved owls getting it on with chickens.
Jerry Jones bought the Dallas Cowboys in 1989
Born in Los Angeles in 1942, Jerry Jones moved to Arkansas with his family at the age of three and spent his formative years in "The Natural State." He was a star running back at North Little Rock High School and played his college football at the University of Arkansas, where he met Jimmy Johnson, who he would later hire as head coach of the Dallas Cowboys.
After a number of mostly unsuccessful business ventures, Jones started a gas and oil exploration company, which is how he accumulated the wealth to buy the Dallas Cowboys in 1989. Jones purchased the franchise for $140 million, immediately fired legendary head coach Tom Landry, who at the time was the only head coach the Cowboys had ever known, and replaced him with Johnson, who led Dallas to two consecutive Super Bowl wins following the 1992 and 1993 seasons.
Jones replaced Johnson with Barry Switzer in 1994 and the Cowboys won a third Super Bowl in the '90s following the 1995 campaign. Since then, Dallas hasn't even reached the NFC Championship Game but that doesn't mean things haven't been entertaining in Big D.
He's said some pretty crazy things over the years
While the Dallas Cowboys haven't won a Super Bowl in more than a quarter-century now, nobody can say they aren't entertaining and Jerry Jones has long been a part of that entertainment with the things that come out of his mouth. The Dallas Morning News once compiled a list of some of his more interesting quotes and there are certainly some doozies in there.
For instance, after the Cowboys won the Super Bowl with Barry Switzer, he gave us this gem: "I'd rather have won that one with Barry 10 times more than doing the same thing with Jimmy, a thousand times more than having done the same thing with Jimmy."
And speaking of coaches, how about the way he once described Jason Garrett? "It's like holding two handfuls of Jell-O and trying to keep it all in those two hands. I think Jason has done that. He's very effectively held the Jell-O and is keeping it and moving it forward."
There was the time he called Dak Prescott "daddy." There was the time he gave the Supreme Court's definition of porn when discussing Tony Romo. Soon after Jones drafted Troy Aikman, he commented on how good he looked in the shower. After losing Romo and Dez Bryant to injuries in consecutive weeks to open the 2015 season, Jones said he felt as "low as a crippled cricket's a–."
The list goes on and on. However, in this writer's humble opinion, none of those compare to what Jerry Jones said during NFL CBA negotiations during the 2011 lockout.
Jerry Jones once discussed 'owls f—ing chickens' during an important NFL CBA negotiation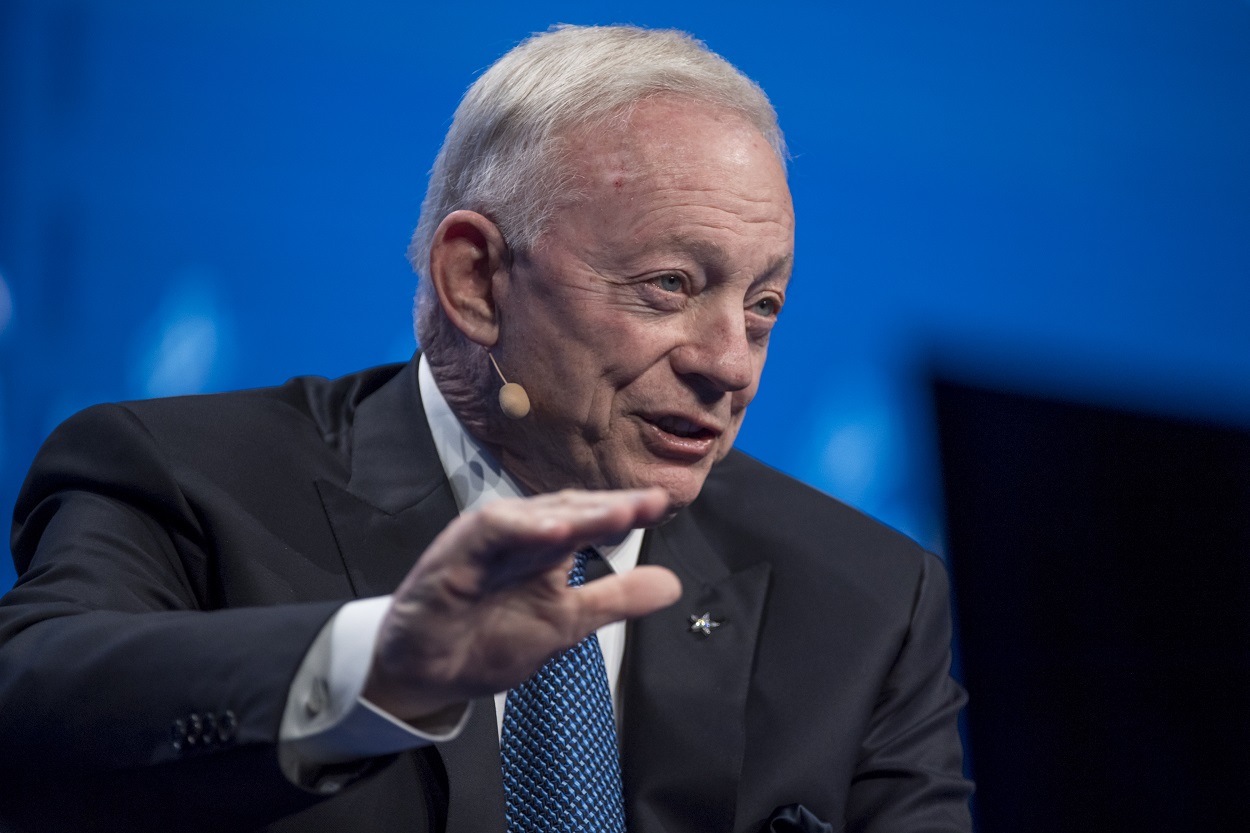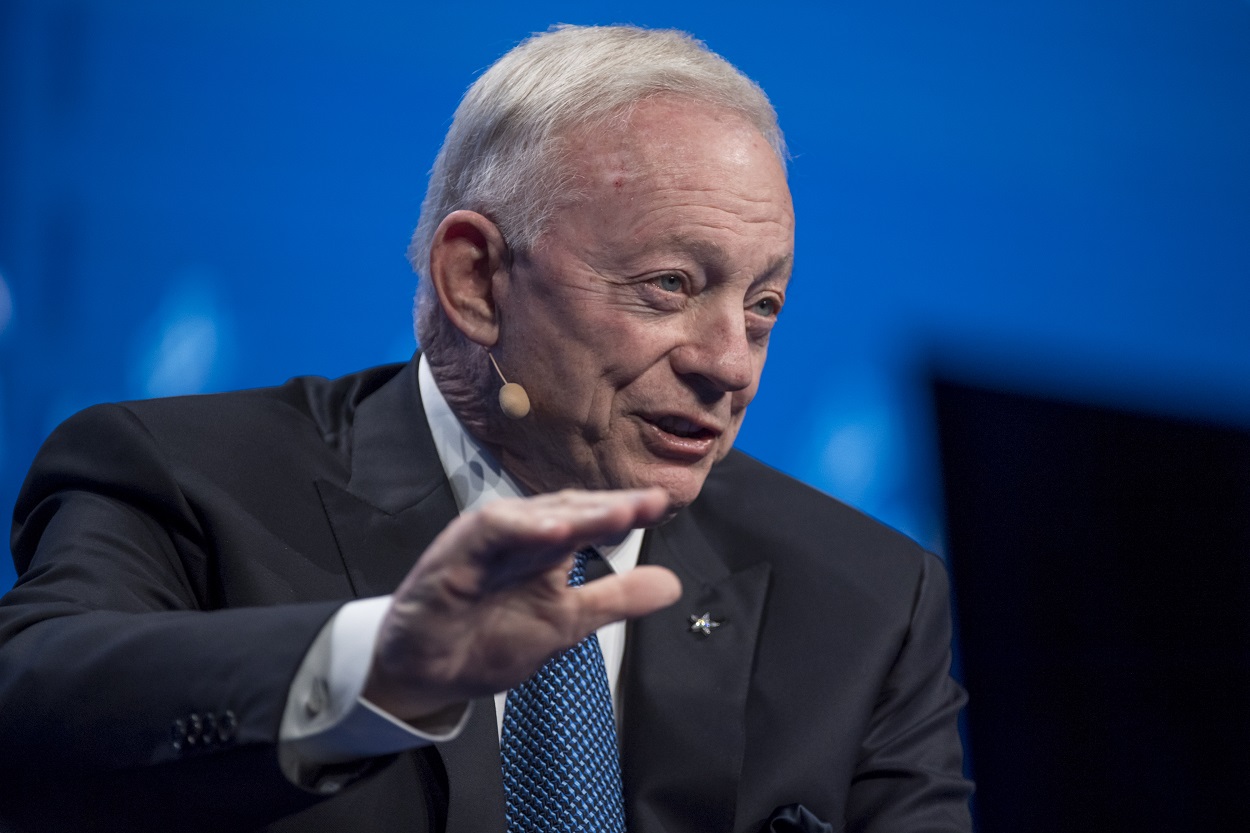 In a fantastic piece from ESPN on Executive Director of the NFL Players Association, DeMaurice Smith, writers Don Van Natta and Seth Wickersham featured a story that took place during the 2011 NFL lockout as owners and players were negotiating on a new collective bargaining agreement.
The players had turned down a deal that would have collectively made them about a billion dollars more than they received when the two sides finally came to an agreement and here's how the piece described Jerry Jones' reaction:
"Jerry Jones of the Dallas Cowboys took the floor: 'Look, my daddy grew up on a farm in southwest Missouri. Every so often in the spring, the wind would come from a different part of the country, and the moon would set a different way, and the owls would start f—ing the chickens.'

"Nobody knew where he was going with this story.

"'The owls are f—ing the chickens," Jones continued. 'It makes no sense that they turned this down, but it's a great thing for us.'"
One can only imagine how the other owners reacted to that statement. But that's Jerry Jones for you.