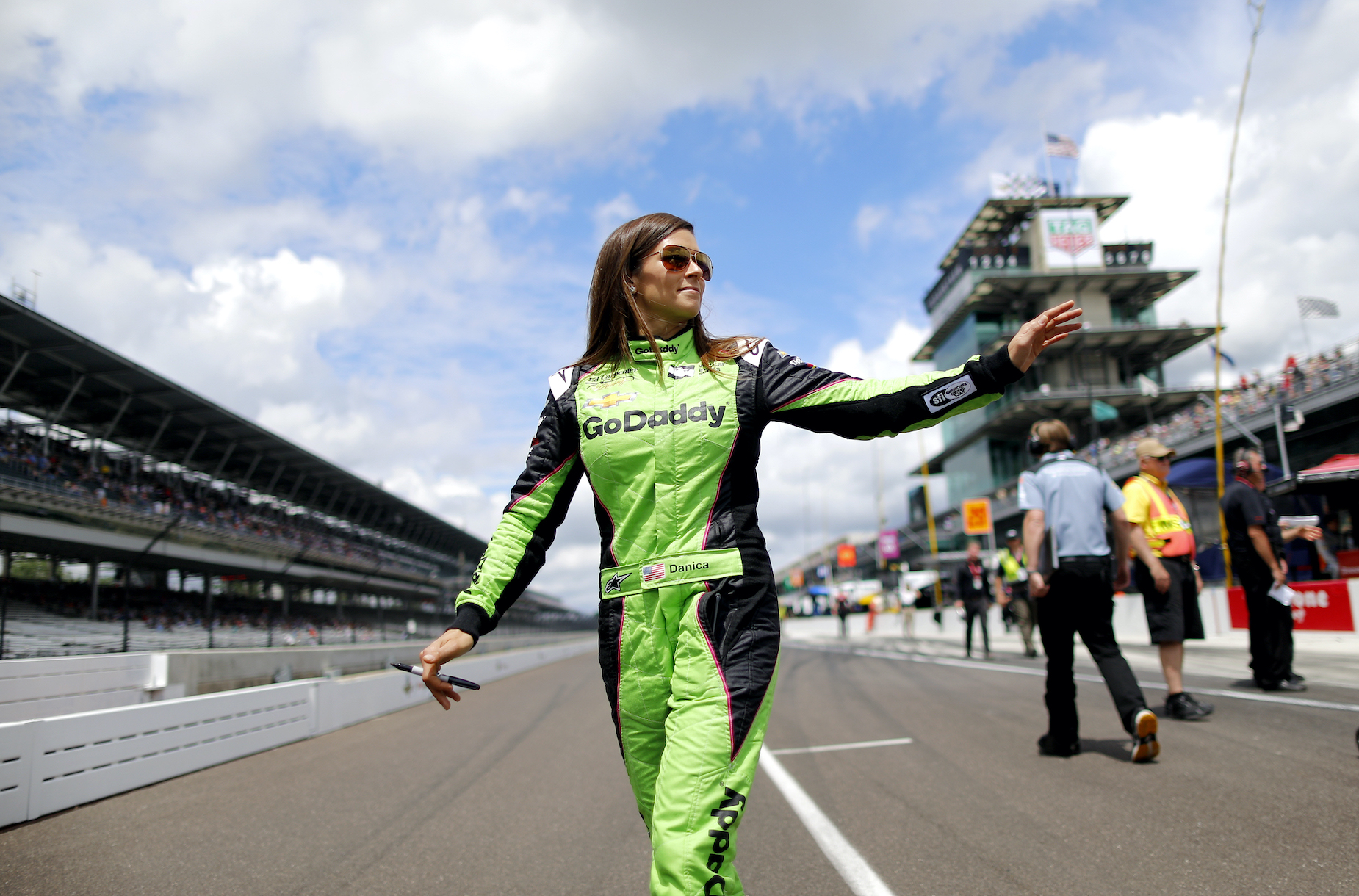 Danica Patrick Eventually Found a Silver Lining to the Biggest Regret of Her Racing Career
In 2005, Danica Patrick came up short during the Indianapolis 500. While she came to regret what happened that day, she also found a silver lining to the entire situation.
During her motorsports career, Danica Patrick developed somewhat of a mixed reputation. On one hand, she made history as a woman in a man's world; on the other, she was accused of being more style than substance, as she only one a single race during her time in both NASCAR and IndyCar. Her time behind the wheel, understandable, left her with a few regrets.
In retrospect, Patrick picked one specific moment—failing to claim the checkered flag during her first Indianapolis 500—as her biggest regret. Even that disappointment, however, still had a silver lining.
Danica Patrick made racing history, even if she didn't win many races
The concept of a legacy, especially in professional sports, can be a complicated thing; some fans try to look at an entire body of work, while others consider championships to be the ultimate indicator of success. That reality, for better or worse, affects how you perceive Danica Patrick's racing career.
Patrick started out driving go-karts and proved to be a natural behind the wheel. She'd hone her skills by attending the Lyn St. James Foundation Driver Development Program. After 11th grade, she even left school and moved to England, hoping to find further opportunities.
While that time abroad proved to be something of a mixed bag, Danica's dream of racing professionally came true. She joined Rahal Letterman Racing for the 2005 IndyCar campaign. Then, in 2012, Patrick decided to try her hand at NASCAR. She'd make a brief return to IndyCar before retiring from racing after the 2017 season.
Although Patrick didn't find much success on either circuit—she won one race between both IndyCar and NASCAR—her time behind the wheel still proved to be significant. That win was the first time a woman claimed an IndyCar checked flag; she also holds plenty of NASCAR records as the best-performing woman in the sport's history.
A major regret from the Indianapolis 500
As mentioned above, Danica Patrick only won a single race during her time on the IndyCar circuit. During her rookie campaign, however, she came pretty close to claiming the biggest win of them all.
In 2005, Patrick took part in her first Indianapolis 500 and qualified in fourth place. She even led the pack at various points and remained in the hunt as the race came to a close. A fateful decision, however, would ruin her chances of victory.
In an attempt to finish the race, Patrick's crew advised her to tweak her fuel mixture; while that kept her from landing on empty, it cost her the checkered flag. Danica finished in fourth place and later referred to that decision as her biggest regret.
"[Indianapolis 500 wins] are hard to come by. Period," Patrick told Graham Bensinger. "Being experienced now looking back, I would have rather hoped for a yellow at the very end and stayed in the lead than playing it safe to make sure that I had enough fuel to finish the race. "Much cooler to run out of fuel in the lead than it is to just drop back at the end."
Danica Patrick still found a silver lining to that disappointing finish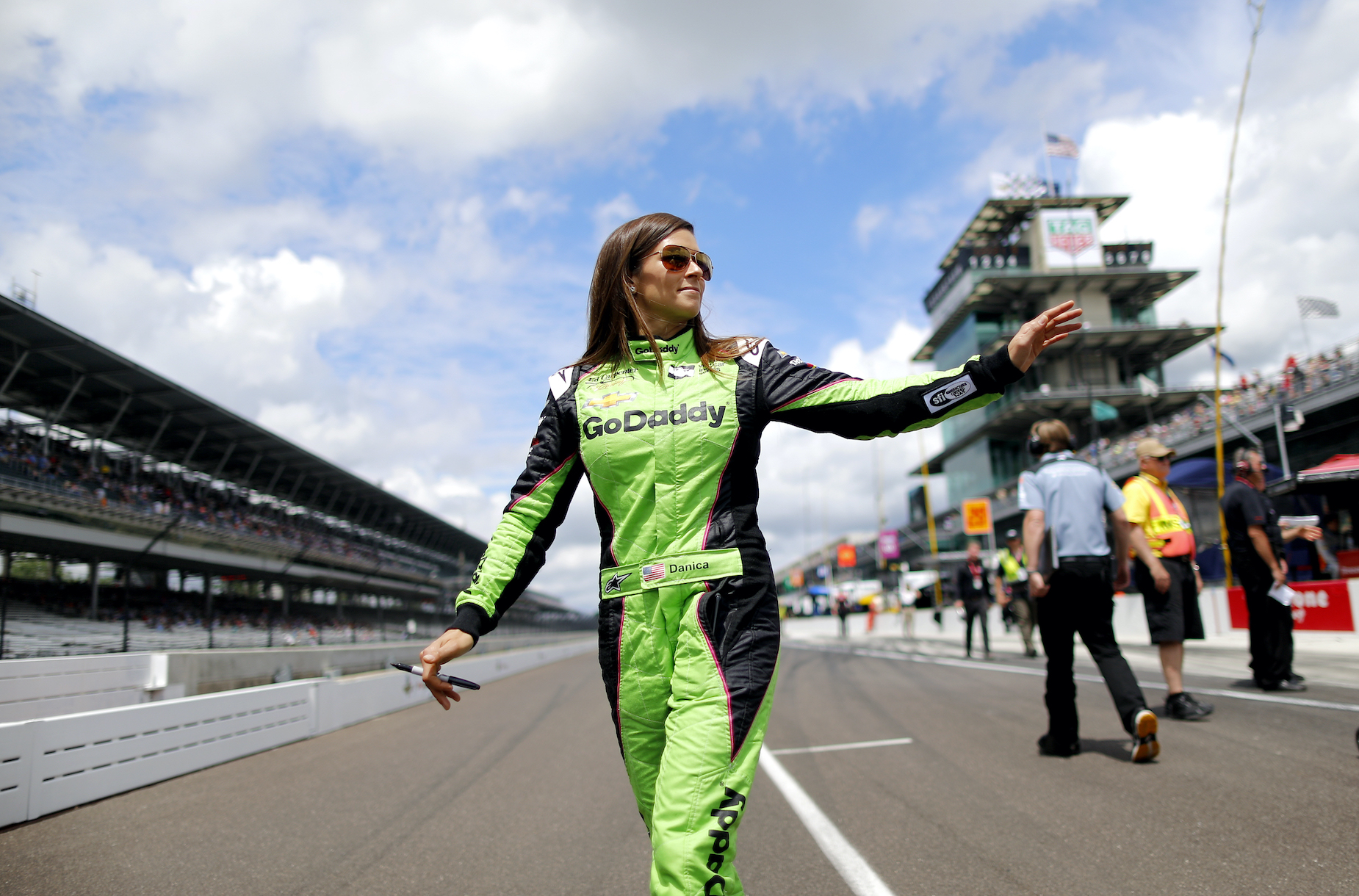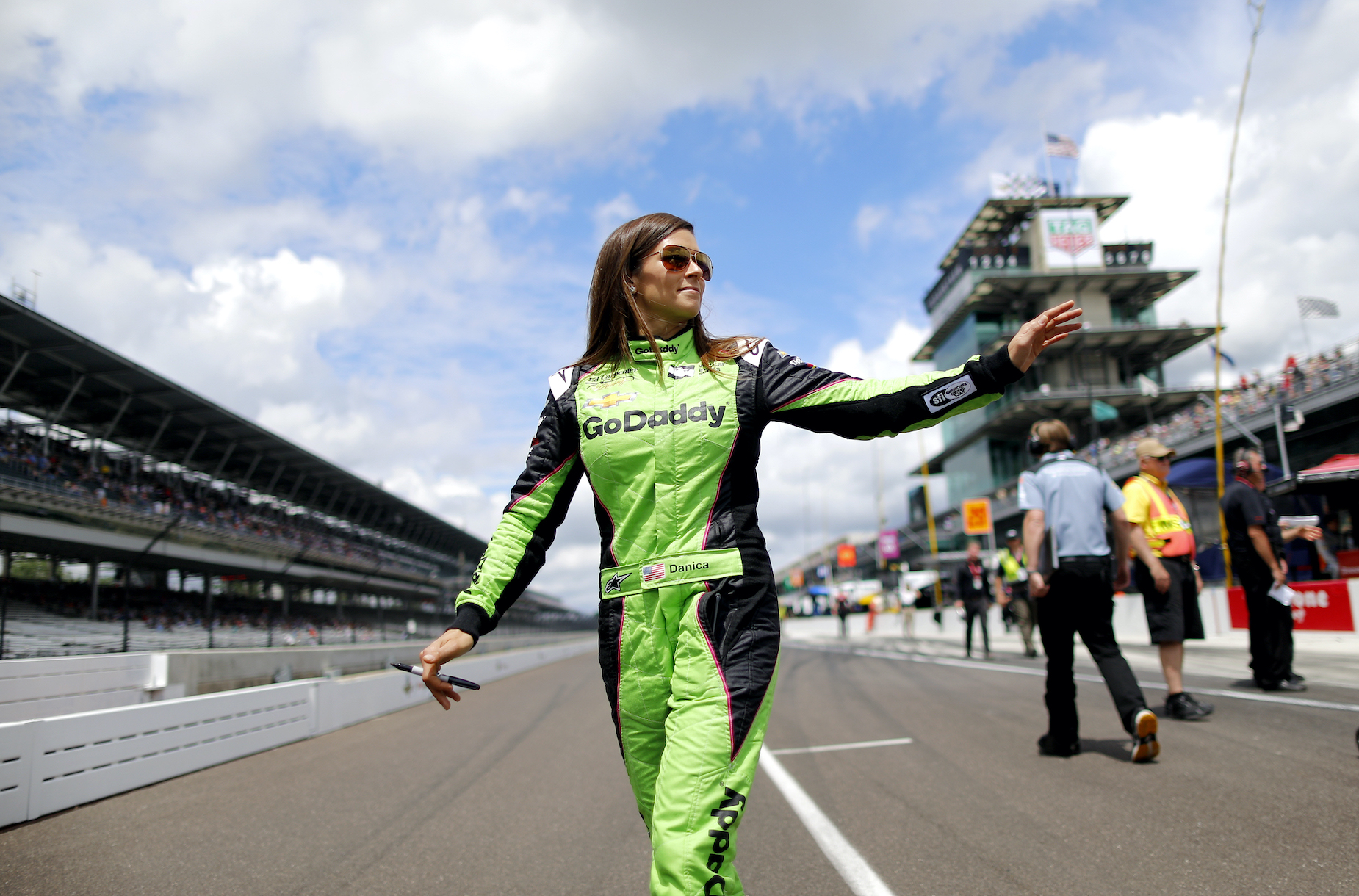 Letting a lead slip in any race, let alone the Indianapolis 500, stings. Danica Patrick, however, doesn't exactly want to change what happened.
"I wouldn't change a thing because what happened put me where I am today," Patrick told Sam Stall of Indianapolis Monthly in 2017 when asked if she'd like to do any part of her career over. She also found a silver lining to her fourth-place finish in 2005.
"That first one in 2005, I really wish I had not been so conservative with the fuel and just hit the gas. No, actually, I wouldn't do that, either," she continued. "I always go back to the fact that Dan Wheldon [who died during a 2011 race] wanted two trophies for his two kids, and one of those came from that year. So I guess it happened the way it did for a reason."