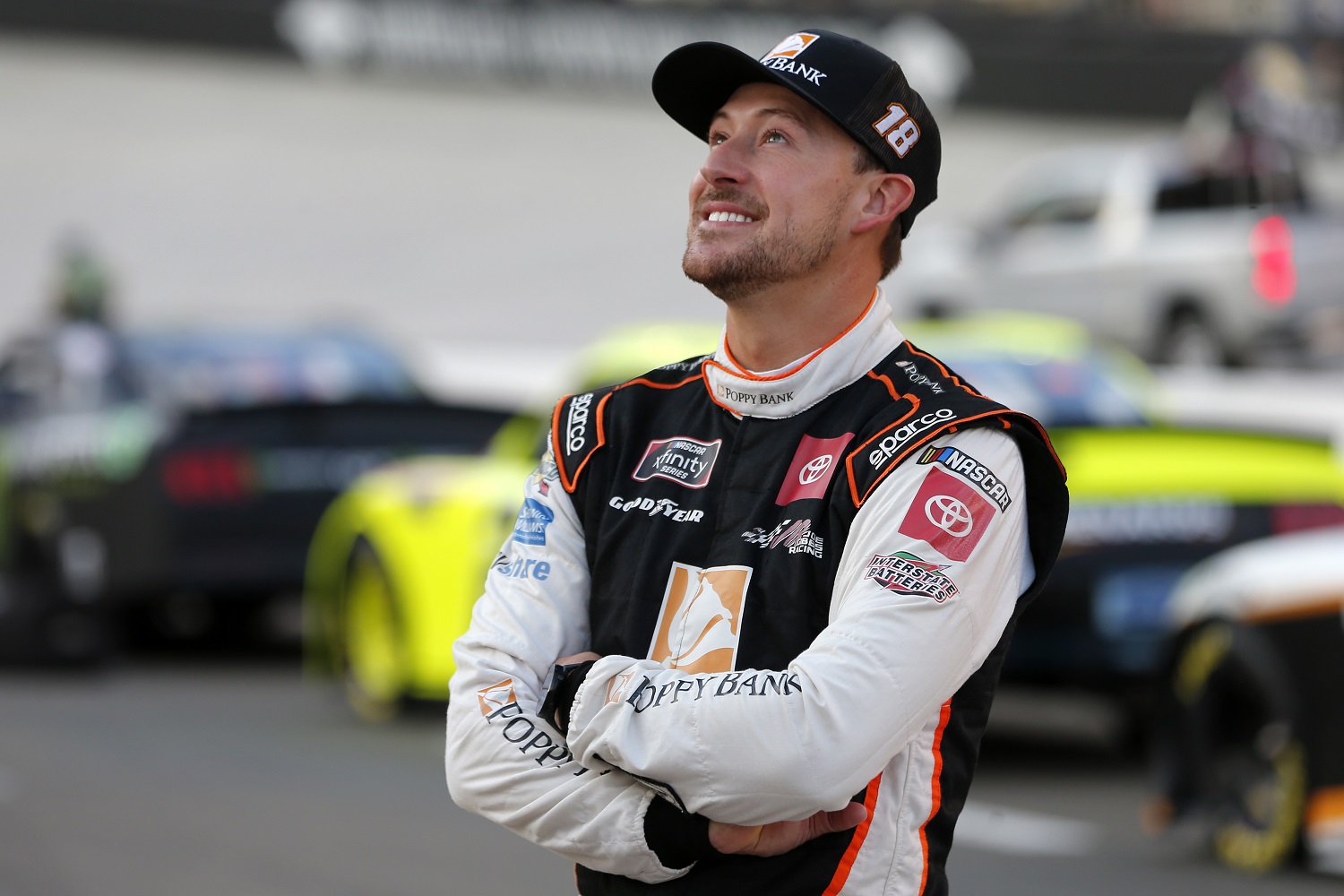 Daniel Hemric Just Simplified Joe Gibbs' Job for the 2022 NASCAR Xfinity Season
Daniel Hemric is jumping to Kauling Racing's NASCAR Xfinity team in 2022, which opens the door to new possibilities for Joe Gibbs Racing
Joe Gibbs Racing was going to promote the owner's grandson to a full-time ride in the NASCAR Xfinity Series anyway, but Daniel Hemric's decision over the weekend to jump teams made setting the 2022 lineup that much easier.
Ty Gibbs, who turns 19 years old next week, absolutely deserves his chance to compete for the Xfinity championship. He won on the Daytona road course in his debut this season, but Gibbs has only run half a schedule since. By the time he won on the Charlotte oval and at Watkins Glen this summer, there was no doubt that Gibbs' promotion would be based on merit.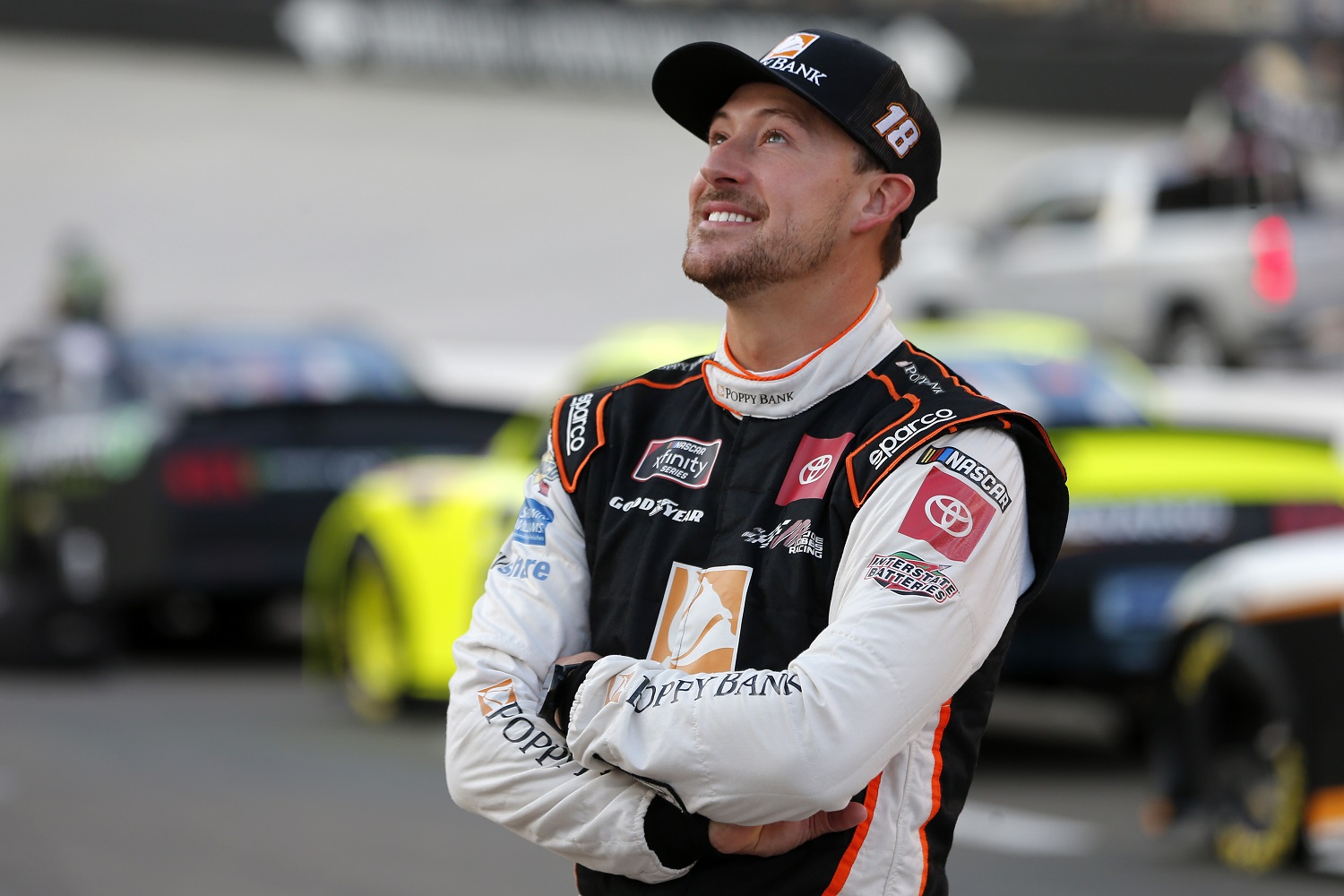 There is typically always enough offseason movement by drivers to accommodate giving the best new prospects their opportunity, but it can be more challenging at Joe Gibbs Racing, which has been fielding loaded lineups. Daniel Hemric, Harrison Burton, and Brandon Jones all made the 2021 playoffs; had Gibbs run enough races, he would have also qualified.
Hemric's decision to leave for Kaulig Racing further shakes up a lineup already destined for change. Burton had previously revealed he was leaving in 2022 to join Wood Brother Racing in the NASCAR Cup Series.
Hemric goes from the No. 18 Toyota at JGR to the No. 11 Xfinity Chevy at Kaulig, another Xfinity powerhouse and an organization that will leap into the Cup Series for the first time.
"Honored beyond words," Hemric wrote on Twitter. "Kaulig Racing has tapped me to drive the 11 car next year. They're building something special & I'm excited to be part of that. I'm grateful to JGR for helping me bounce back this year & going to give all I've got to win a championship over the next 7 races."
The Kaulig opportunity arose when the team announced made Justin Haley its first full-time Cup Series driver. Sharing a garage with veteran driver AJ Allmendinger will be a great learning experience for Hemric, and a potential jump to the Cup Series in 2023 or '24 becomes more feasible than waiting around for retirements at JGR.
With Joe Gibbs Racing two drivers down, Ty Gibbs gets one car, and retaining Jones for a seventh full Xfinity season (and fifth with JGR) likely becomes a priority. Jones, 24, scored three of his four career wins in the second-level series last year.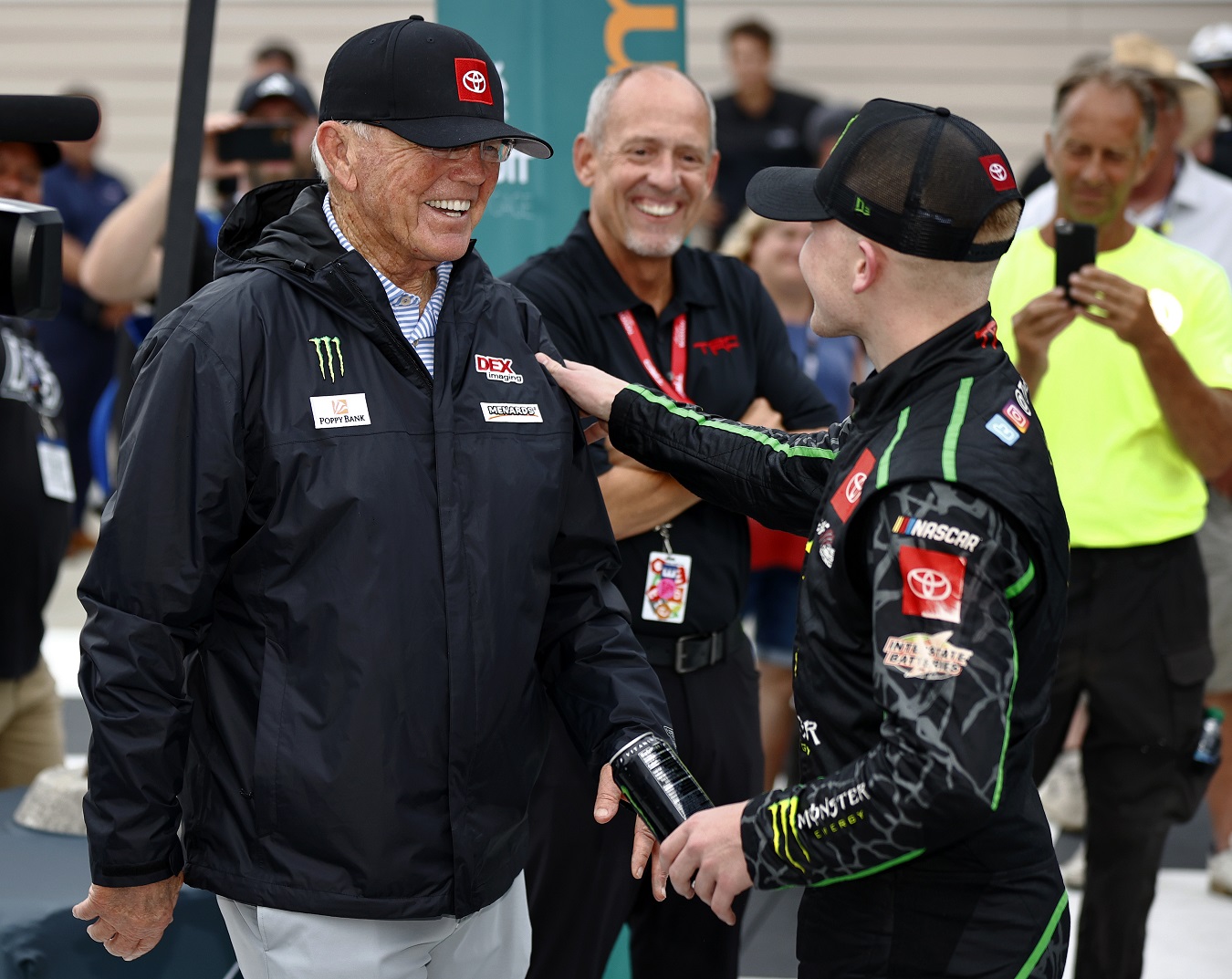 The JGR organization question will be what to do with its fourth car, which is why Hemric's departure is interesting. The fourth car this season belonged to Kyle Busch for his five annual Xfinity appearances and occasionally for use by other Cup Series drivers. Ty Gibbs took whatever rides remained and otherwise drove the ARCA Menards Series.
Busch says he is done with Xfinity competition after winning all five starts in 2021 to raise his career total to 102 triumphs. With NASCAR likely to restore practice and qualifying at most Cup Series sites, Denny Hamlin, Christopher Bell, and Martin Truex Jr. will have less need to drive Xfinity races to get a feel for tracks.
Thus, there is the possibility that Joe Gibbs could pull the plug on the fourth car. But he could also choose to line up sponsors to run a fourth full-time team. That opens the door for another prospect or one of the Cup Series veterans (think John Hunter Nemechek or Matt DiBenedetto) frozen out of the top series.
With his grandson not taking up the only available seat in 2022, Joe Gibbs has options that didn't exist as recently as a week ago.
All stats courtesy of Racing Reference.