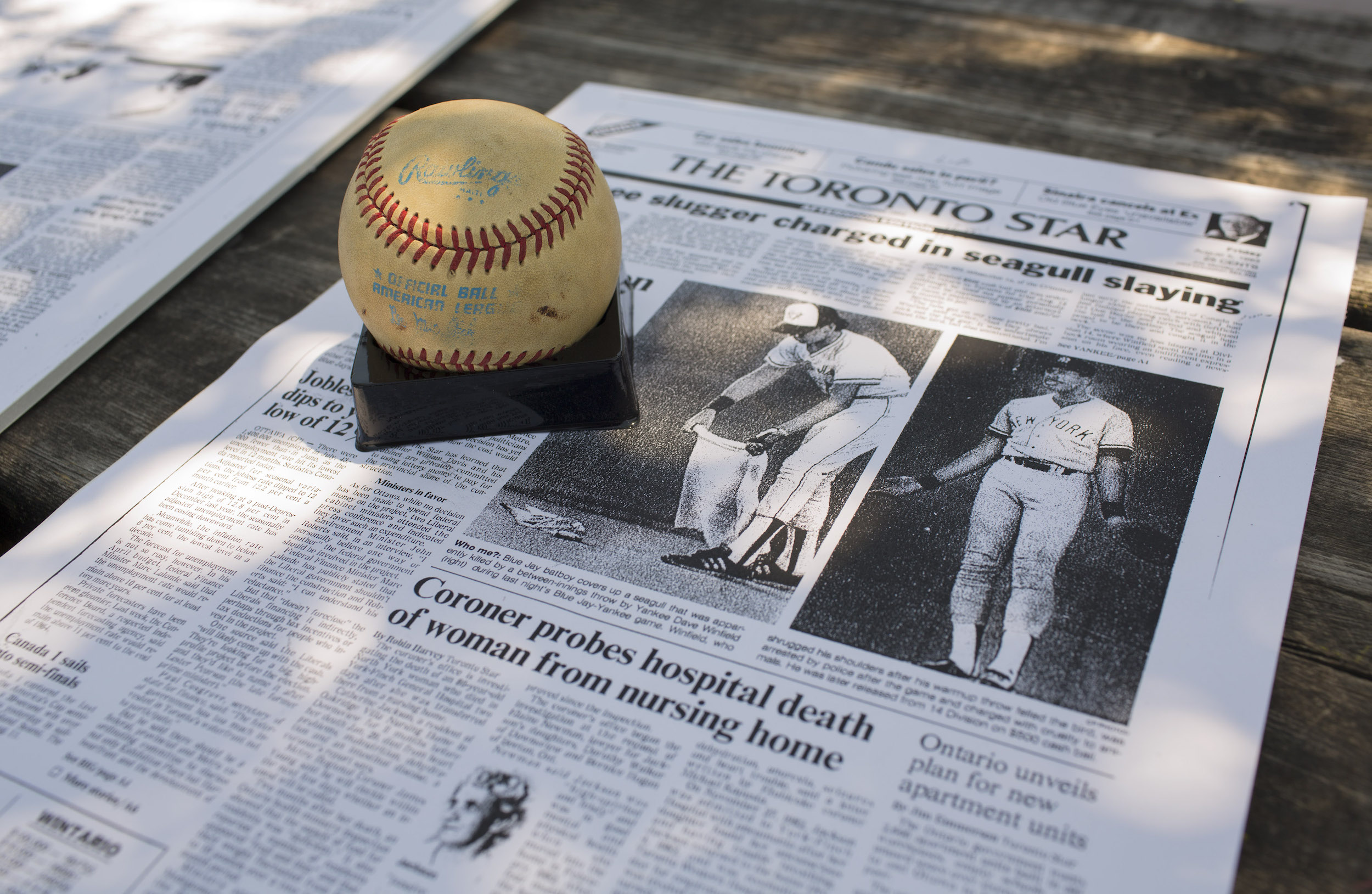 Dave Winfield Was Arrested By Canadian Authorities After a Deadly Error in the Outfield
While Dave Winfield had plenty of talent on the baseball field, that didn't stop the Canadian authorities from arresting him in 1983.
While Dave Winfield might not be in the top tier of New York Yankees greats, the outfielder was still a pretty good player. Beyond his sporting resume—he was drafted four times in three different sports—the Boss spent 22 seasons in the majors during his Hall of Fame career. On on trip to Toronto, however, he found himself in hot water with the local authorities.
During a game against the Blue Jays, Winfield committed a fatal error in the outfield. Before long, the New York Yankee was placed under arrest and facing a trip back to Canada to see a judge.
Dave Winfield's impressive baseball career
In order to stand out with the New York Yankees, you have to be pretty talented. It's safe to say that Dave Winfield more than cleared that bar.
During his time at the University of Minnesota, Winfield played basketball and baseball. He was drafted into the NBA, ABA, NFL, and MLB; ultimately, he picked America's pastime and joined the San Diego Padres.
Winfield slotted directly into the Padres lineup and, with each passing season, continued to improve. Between his ability at the plate and powerful arm in the outfield, the Boss grew into the San Diego team captain, an all-star, and nationally known figure. He would take his career to the next level, though, in New York.
In 1981, Winfield signed a massive contract with the New York Yankees. While he and George Steinbrenner rarely saw eye-to-eye, it was impossible to argue with the outfielder's production; he played almost 1,200 games over nine seasons in the Bronx, batting .290 with 1,300 hits, 205 home runs, and 818 RBIs. He also claimed five Golden Gloves and five Silver Sluggers during that stretch of his career.
After his time in New York came to an end, Winfield bounced between the California Angels, Toronto Blue Jays, Minnesota Twins, and Cleveland Indians before calling it a career. Thanks to his impressive resume—he spent 19 seasons in the big leagues, batting .283 and piling up 3,110 hits—the big outfielder earned a place in Cooperstown in 2001.
Dave Winfield killed a seagull and almost paid the price
On the field, Dave Winfield had plenty of talent. During a trip to Toronto, however, he almost found himself in some off-field trouble.
As documented by Jane Gross of the New York Times, Winfield had just finished warming up in the outfield when he tossed a spare ball toward the Yankees bullpen. Rather than reaching its intended target, though, the ball struck a seagull that had landed on the Exhibition Stadium turf; the bird died instantly.
"The game resumed, and after it ended, Winfield was met in the dugout by several plainclothes officers, who charged him with the crime [of cruelty to animals], punishable by up to a $500 fine and six months in jail, and took him to the Division 14 stationhouse," Gross recounted. "Winfield was advised of his rights at the police station, posted a $500 bond, was ordered to return on Aug. 12."
Charges, however, were eventually dropped. Winfield ended up joining the Toronto Blue Jays in 1992 and became a fan favorite during the club's run to the World Series title.
Randy Johnson also had a famous run-in with a bird
While Dave Winfield's throw almost landed him in hot water, he isn't the only athlete to accidentally kill a bird. Randy Johnson is also a member of that unfortunate club.
During a spring training game in 2001, the Big Unit took the mound in the seventh inning. One of his pitches, however, never reached the plate. Instead, it struck a dove, producing a fatality and a cloud of feathers. For all of Johnson's success, that one incident has become an unshakable part of his legacy.
On paper, no one can argue with Dave Winfield and Randy Johnson's talents. Birds, however, might beg to differ.
Stats courtesy of Baseball-Reference