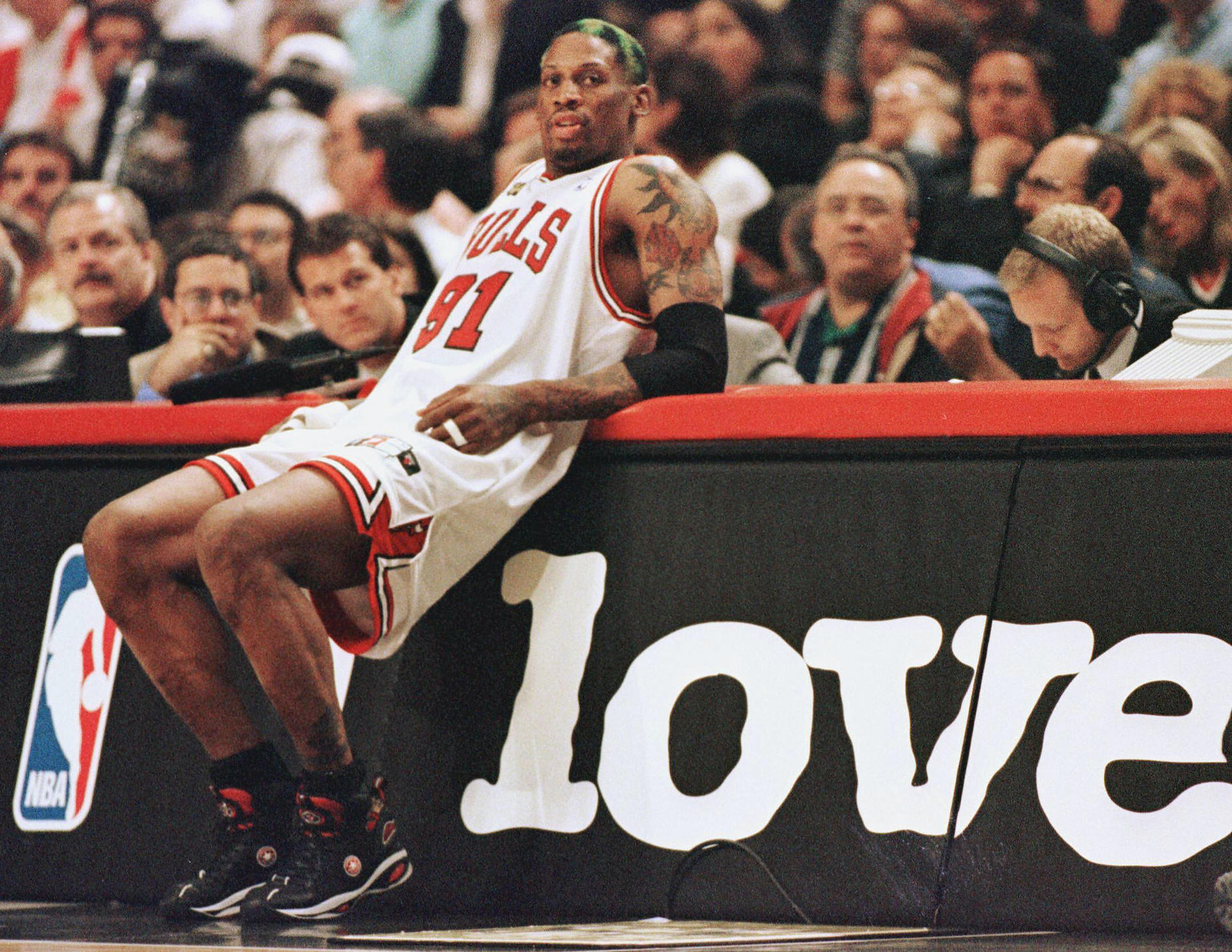 Dennis Rodman Followed a 'Very Unique' Pregame Routine That Involved Sitting Naked at His Locker and Special Permission from Phil Jackson
As a member of the Chicago Bulls, Dennis Rodman prepared for games in a "very unique" way.
Whether you're a diehard basketball fan or you've never watched an NBA game in your life, just about everyone is familiar with Dennis Rodman. During his time in the Association, the forward had no problem making headlines with some unconventional choices. That behavior, it seems, even extended beyond the public eye.
As a member of the Chicago Bulls, for example, Rodman prepared for games in a very particular way. While virtually every player follows their own personal routine, the Worm received special permission from Phil Jackson to skirt the rules ahead of tip-off.
Dennis Rodman had no problem doing things his own way
Although it's been more than 20 years since Rodman last hit the NBA hardwood, the forward still stands tall in basketball lore. While that's partially due to his on-court performances, his unique choices also play a major role in the equation.
During his time with the Detroit Pistons, Rodman considered suicide. While broadcaster Craig Sager intervened in time to save the forward's life, the Worm decided that he wasn't going to pull any punches moving forward. From that day on, he would be unabashedly himself.
When he joined the San Antonio Spurs, Rodman began dying his hair; over the years, he sported everything from a smiley face to a leopard print pattern. The forward also got a variety of piercings, showed off multiple tattoos, and, on one famous occasion, donned a wedding dress.
The Worm's headline-grabbing choices go beyond his fashion sense, though. Rodman also had an unfortunate knack for crossing the line and landing in hot water. On one occasion, for example, he earned a hefty fine after making a vulgar comment about "Mormons" while in Utah; on another, he kicked a cameraman and ended up paying a sizable settlement.
The forward got special permission from Phil Jackson to follow his own unique pregame routine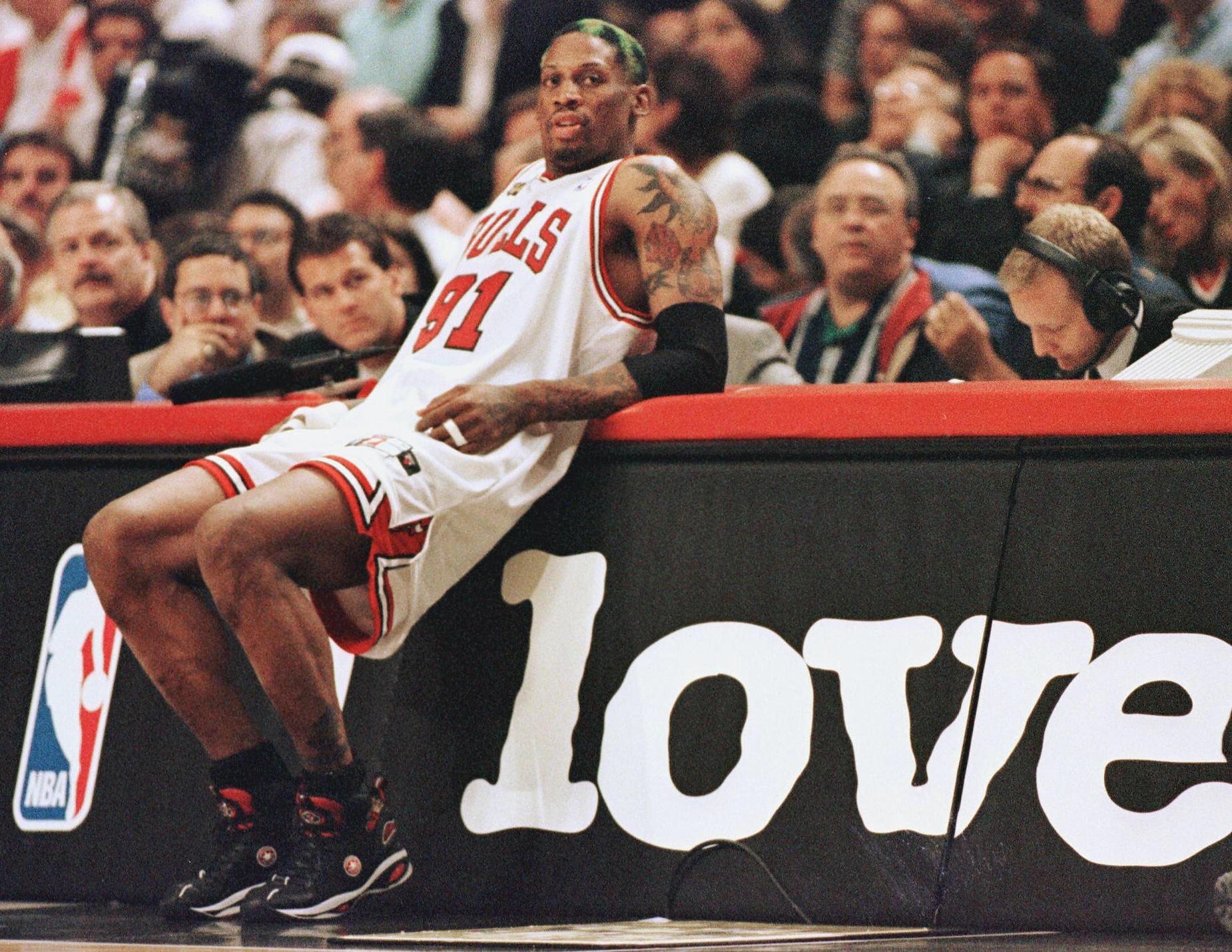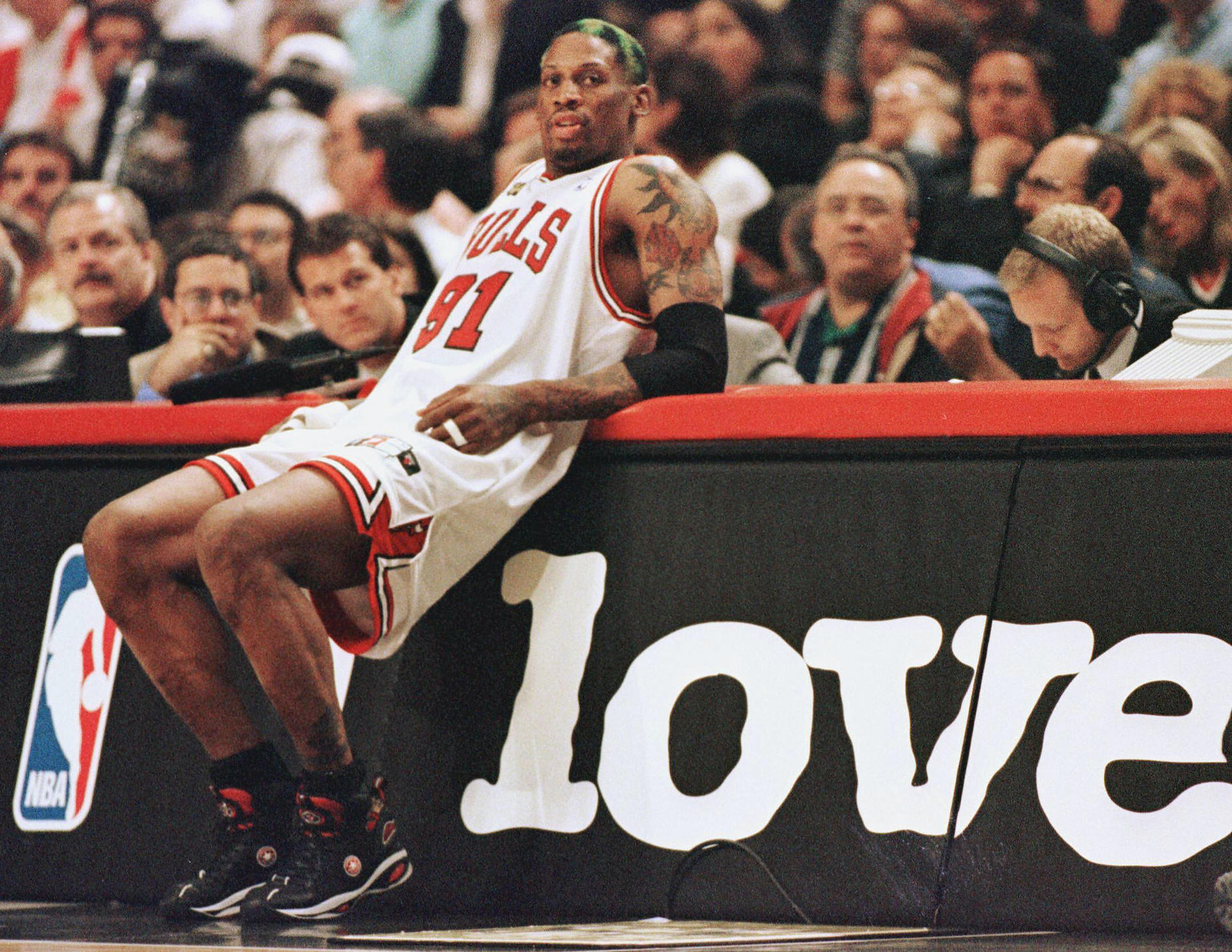 Rodman's unique choices weren't limited to the public eye, though. Even in the locker room, the most private inner sanctum of professional sports, he still did things his own way.
Take, for example, the way he prepared for a game. While virtually every athlete is a creature of habit who follows their personal routine, Rodman took things a little further than most.
"The rules [for the team] remained the same, but there was some variance in administering them for Dennis," Phil Jackson told Sam Smith for a 2011 NBA.com story. "He wasn't able to come to the game an hour and a half before [required of all players]. There was too much tension around the game for him. He didn't go out and shoot. I let him come an hour before the game, and I set up a fine structure for him [fining Rodman every game]."
The Worm still needed a bit of extra rope, though. Beyond arriving late and avoiding shoot-around, he also did his own thing in the locker room.
"He'd find a place to work out [on his own] until game time," Jackson continued. "Thirty minutes before tip, we'd meet [with players]. He'd come in, take a shower and sit at his locker naked with a towel over his head. All the presentations, the [scouting] video going on, he'd have a towel over his head. It was tough for him to pay attention. He had to do things, work out, lift weights, shower. He had a very unique attitude toward getting ready for the game."
Whatever Phil Jackson and Dennis Rodman did, it worked out
For basketball purists, Jackson's lenient stance toward Rodman may seem like a mistake. Based on conventional wisdom, teams need rules, and everyone, no matter their status, needs to buy-in. Whatever the Zen Master and the Worm agreed upon, though, everything seems to have worked out.
While Rodman and Jackson may seem like very different people, they found common ground based on their appreciation of Native American culture. The coach identified his forward as "a heyoka — a backward-walking person," and the two went on to forge a solid relationship.
From a basketball perspective, that connection paid off. Rodman proved to be a key part of the Bull's second three-peat, doing the dirty work that allowed Scottie Pippen and Michael Jordan to shine. That success also helped the forward earn a place in the Basketball Hall of Fame, where he was joined on stage by none other than Jackson.
For better or worse, Rodman played by his own rules. Jackson, to his credit, recognized that and found a way to work with his unique forward. From there, the rest is basketball history.
How to get help: In the U.S., call the National Suicide Prevention Lifeline at 1-800-273-8255. Or text HOME to 741-741 to connect with a trained crisis counselor at the free Crisis Text Line.