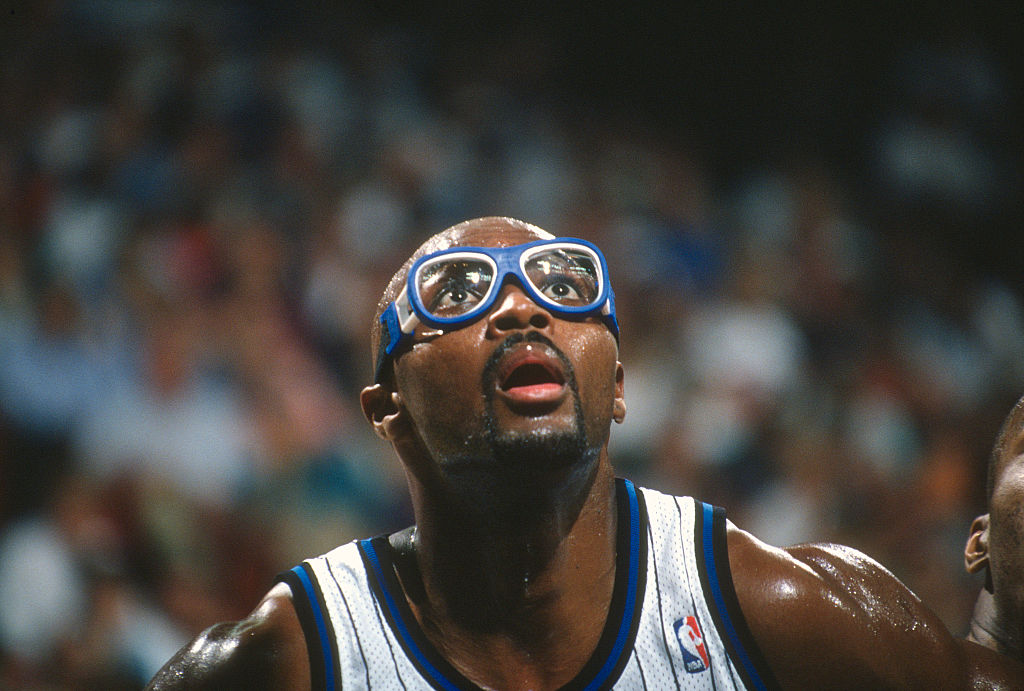 Former Bulls Star Horace Grant Had a Heartwarming Reason for Wearing Goggles
Horace Grant was a key member of the Bulls' dynasty, but he garnered more attention for his signature goggles during his NBA career.
Everyone knows about Michael Jordan and Scottie Pippen. But the Chicago Bulls would have never captured their first three NBA championships without key role players. Horace Grant definitely was one of them. The powerful big man didn't light up the scoreboard. Instead, he did the dirty work on the boards and chipped in on offense when called upon.
Of course, Grant became popular for donning goggles for the majority of his NBA career. Originally, they served a functional purpose. But ultimately, Horace Grant continued wearing googles even when he didn't need to for a much more meaningful reason.
Horace Grant played a key role in the Bulls' first threepeat
The 1987 NBA draft saw David Robinson go No. 1 overall. Four picks later, Scottie Pippen went off the board. He ultimately landed with the Bulls via trade. Also armed with the 10th overall selection, Chicago landed another key member of its dynasty in Horace Grant. A star at Clemson, the 6-foot-10, 215-pounder provided the power, rebounding and hard-nosed defense to complement Michael Jordan and Pippen's scoring abilities.
As a rookie, Grant started just six games. But by his second season, he ascended to the starting lineup. Utilizing his brute strength and toughness, Grant averaged 12.6 points, 8.6 rebounds and 1.1 blocks in seven years with the Bulls. He scored a career-high 15.1 points per game in his final year in Chicago.
More importantly, though, The General set the tone on the defensive end of the floor. Grant earned four NBA All-Defensive Second Team selections. Without his contributions, the Bulls certainly wouldn't have achieved three consecutive NBA championships to kickstart the '90s.
The Enforcer earned another ring with the Lakers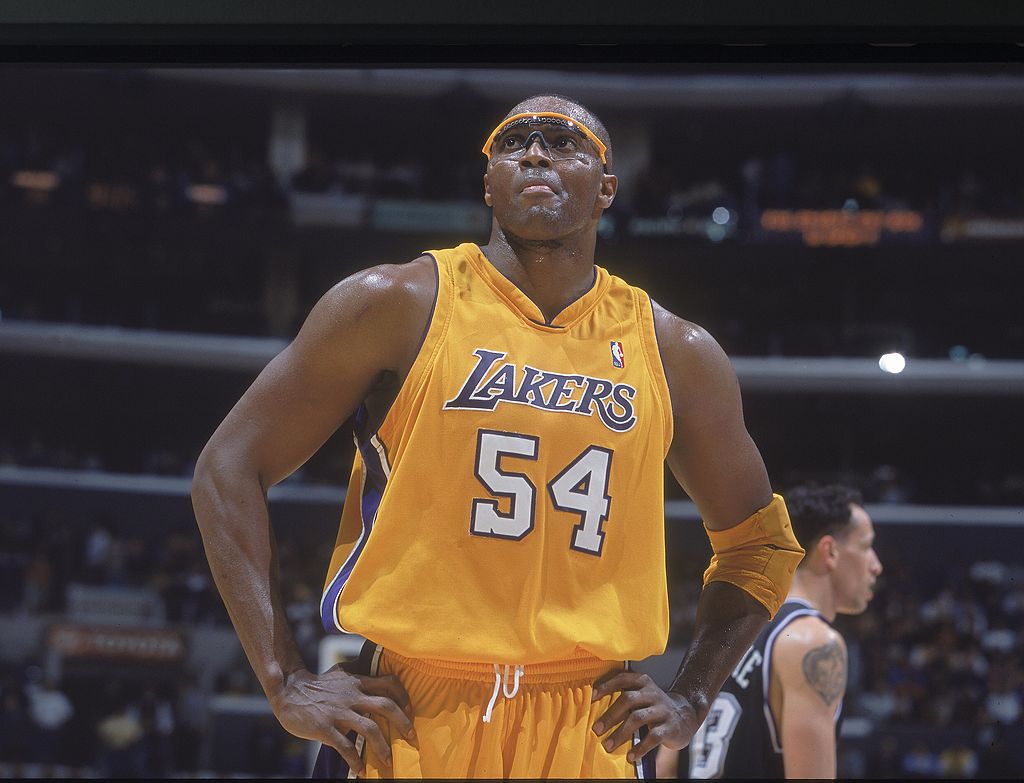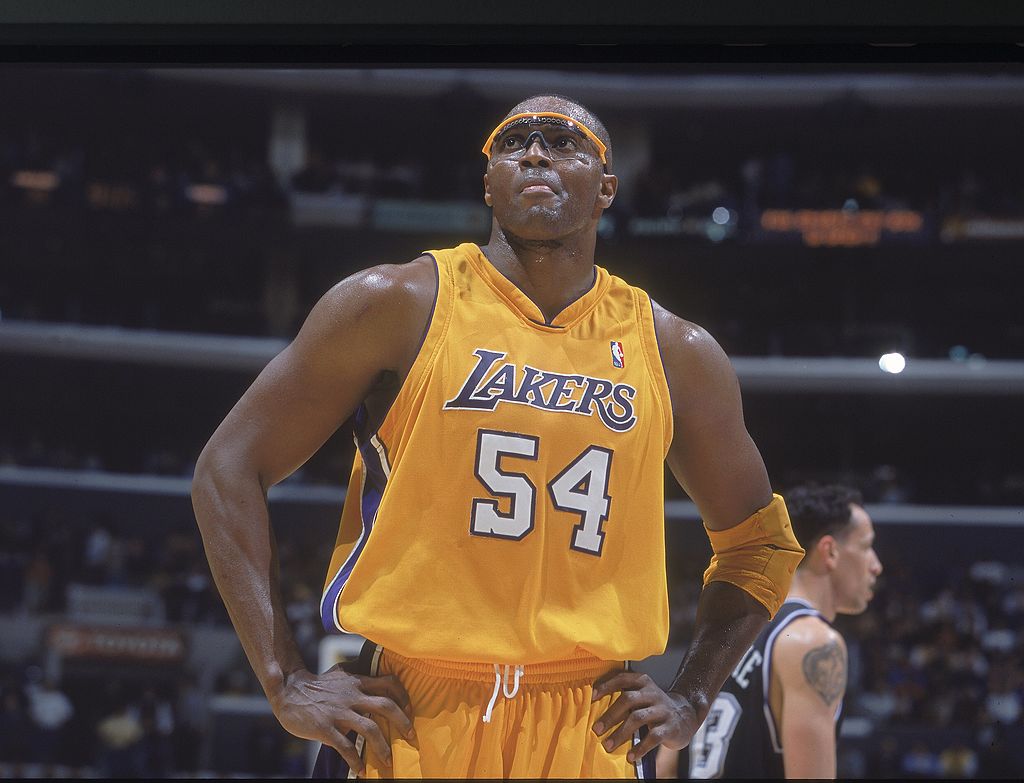 Serving as the third fiddle behind Jordan and Pippen helped Horace Grant become a coveted free agent. And like he did in Chicago, he became another member of a star-studded trio by signing with the Orlando Magic. The bruising big man slotted in alongside Shaquille O'Neal and Penny Hardaway to give Orlando one of the most talented teams in the NBA.
Grant primarily played power forward in his first stint with the Magic. His play did slip a bit once he hit his early 30s. In 1998-99, he averaged just 8.9 points and 7.0 rebounds—his lowest marks since his rookie campaign. The Magic traded their aging frontcourt enforcer to the Seattle SuperSonics.
Well past his prime, Grant spent just a year in Seattle before signing with the Lakers. Reunited with Shaq, the veteran captured his fourth NBA title as the team's starting power forward. Grant returned to the Magic for a brief period before finishing out his NBA career back in LA.
Grant had a special reason for wearing his signature goggles
Horace Grant may not have been a true superstar, but he became one of the most recognizable faces in the NBA due to his signature goggles. He didn't don the eyewear for fashion reasons. In fact, according to the Chicago Tribune, Grant desperately needed the goggles because he had major vision problems. Dr. David Orth, the Bulls' ophthalmologist, tracked Grant's production and discovered some discrepancies with his shooting statistics. Orth found that while Grant excelled at close range, his accuracy dropped considerably from beyond 12 feet.
"Without the glasses, he has zero depth perception. And my real concern is that under stress, when the game's on the line, he's not going to be at maximum efficiency."

Ultimately, Grant utilized the goggles and enjoyed tremendous success with the Bulls. Interestingly, he didn't stop wearing the goggles even though he no longer needed them after undergoing corrective eye surgery. And based on his personal response on Reddit, Horace Grant should earn a ton of praise for his heartwarming reason for not ditching his signature goggles.
I got them because I was legally blind. I wore em because of that for a few years. After a few years I got Lasik surgery, but I kept wearing them without the prescription lenses because I had grandparents and parents come up to me and thank me for wearing them. Their kids and grandkids would get made fun of by wearing protective eyewear playing sports, so I kept wearing them to help make it cool to wear goggles for the kids.

Apparently, the player known as The Enforcer had a soft side after all.