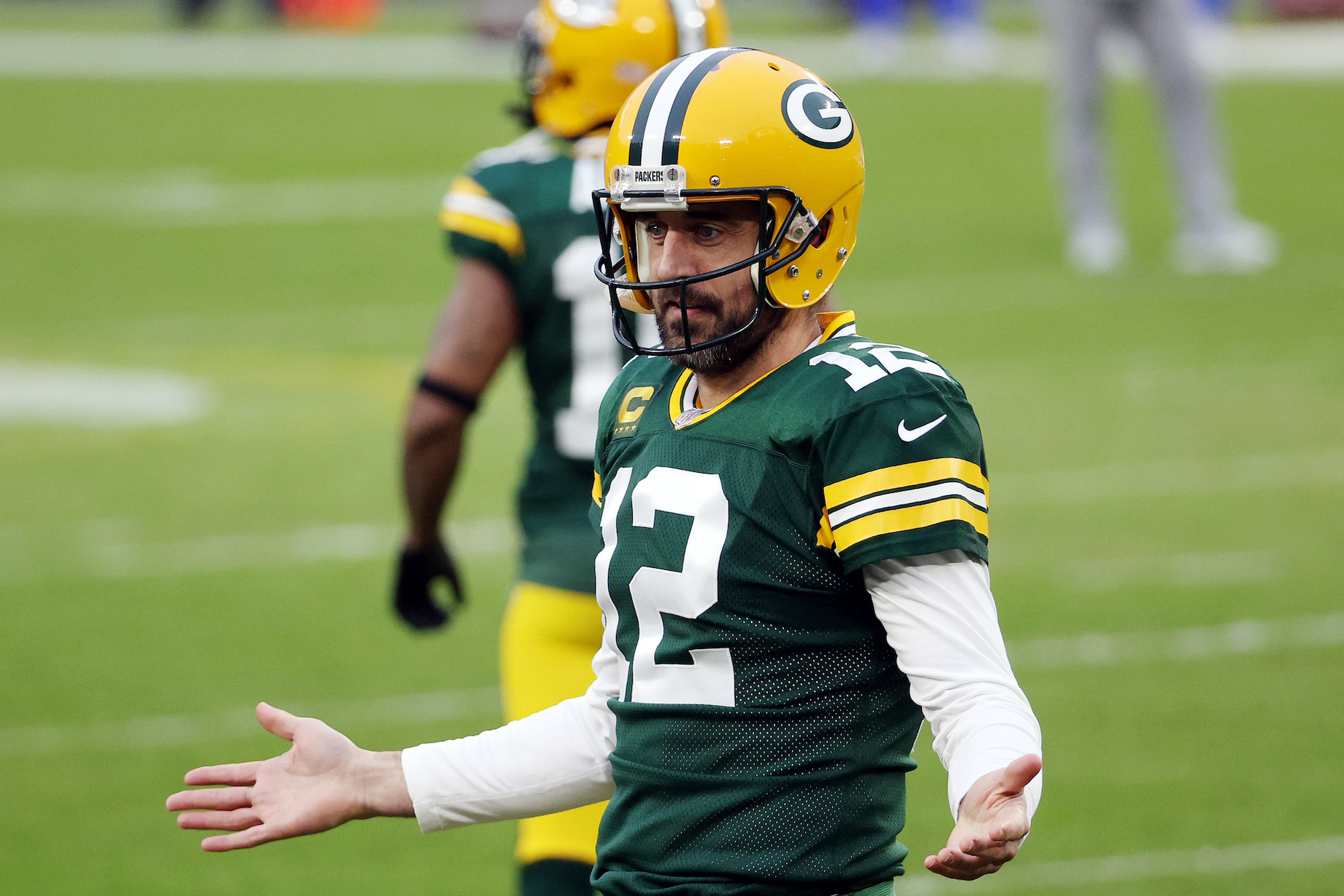 The Green Bay Packers Are Playing a Dangerous Game By Immediately Shutting Down Any Trade Offers for Aaron Rodgers
The Green Bay Packers don't want to trade Aaron Rodgers. Taking such a strong stance, however, could ultimately be a mistake.
Ever since Aaron Rodgers replaced Brett Favre, the Green Bay Packers haven't had to give much thought to the quarterback position. 2021 has changed that reality, though, as the club's star signal-caller seems to have grown sick of life in Wisconsin. While the two sides remain trapped in a holding pattern — Rodgers doesn't want to report, and the Packers don't want to trade him — that doesn't mean there isn't some risk involved.
During a recent appearance on The Pat McAfee Show, NFL insider Jay Glazer explained that the Packers have been immediately shutting down any potential trade offers involving Rodgers. That stance may be understandable, but at some point, the club has to realize it's playing a dangerous game.
Aaron Rodgers and the Green Bay Packers are, unsurprisingly, still stuck in limbo
Around the 2021 NFL draft, news first broke that Rodgers didn't want to return to Green Bay. While there have been some twists and turns in the saga since then, neither party has budged too far from its starting position.
If everything we've heard is to be believed, Rodgers feels like the Packers haven't paid him the appropriate respect, whether that stems from drafting Jordan Love, releasing Jake Kumerow, or something else. Barring some significant personnel changes in the front office, the quarterback doesn't want to return to Green Bay.
On the Packers' side of things, the club seems prepared to call his bluff and dare him to sit out the 2021 campaign. While there have been a variety of messages from different parties — team president Mark Murphy made an unflattering remark about Rodgers, and head coach Matt LaFleur has tried to remain publicly optimistic — both sides seem to be dug in for the long haul.
During a recent appearance on The Pat McAfee Show, NFL insider Jay Glazer confirmed that is the case, at least from the reigning MVP's perspective.
"[Rodgers] still wants out, without a doubt," Glazer explained. "Absolutely. Still wants out. Of course, he still wants out. They didn't suddenly come out and insult him and go, 'OK, now it's fixed.'"
Immediately shutting down any trade offers for Aaron Rodgers is a dangerous decision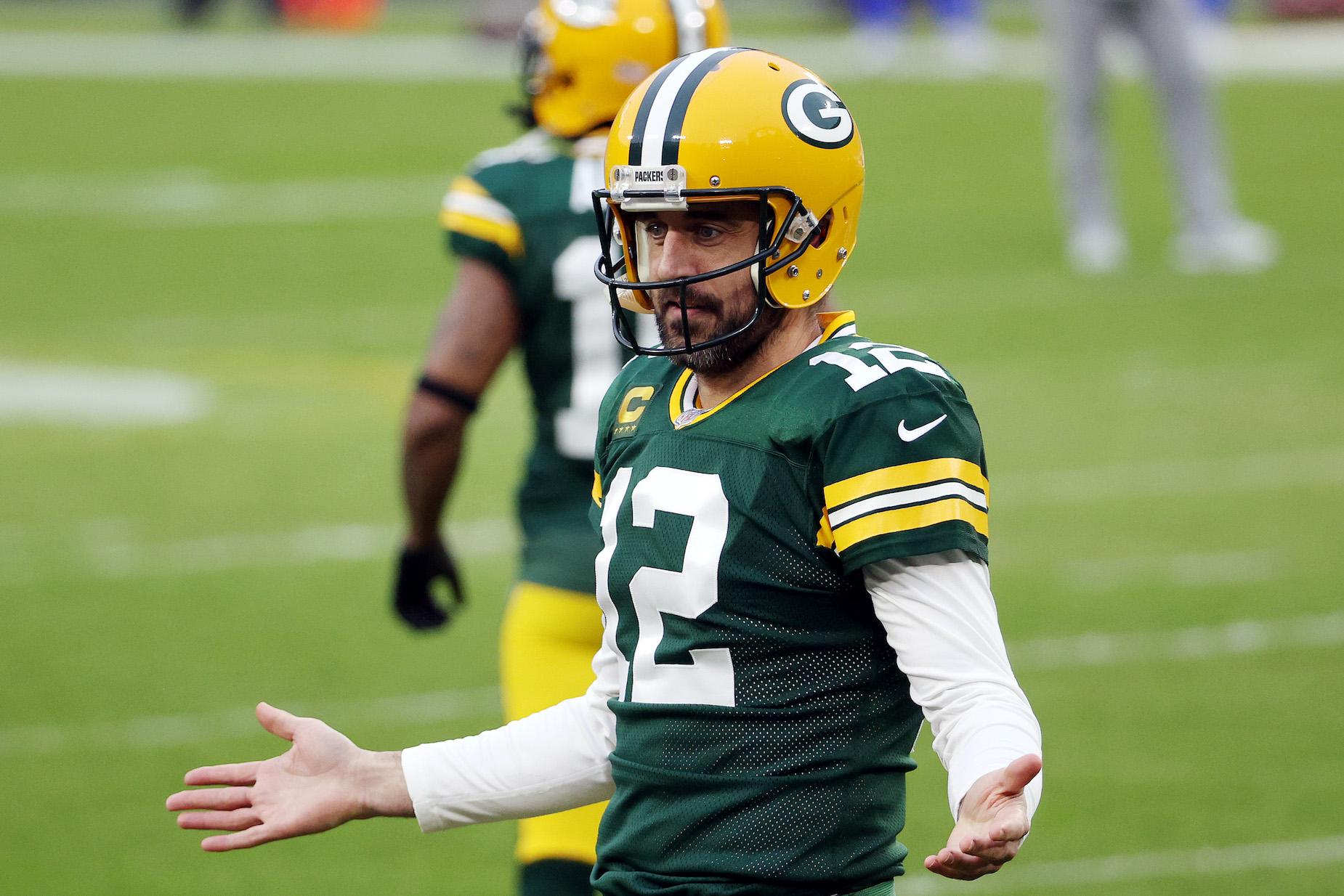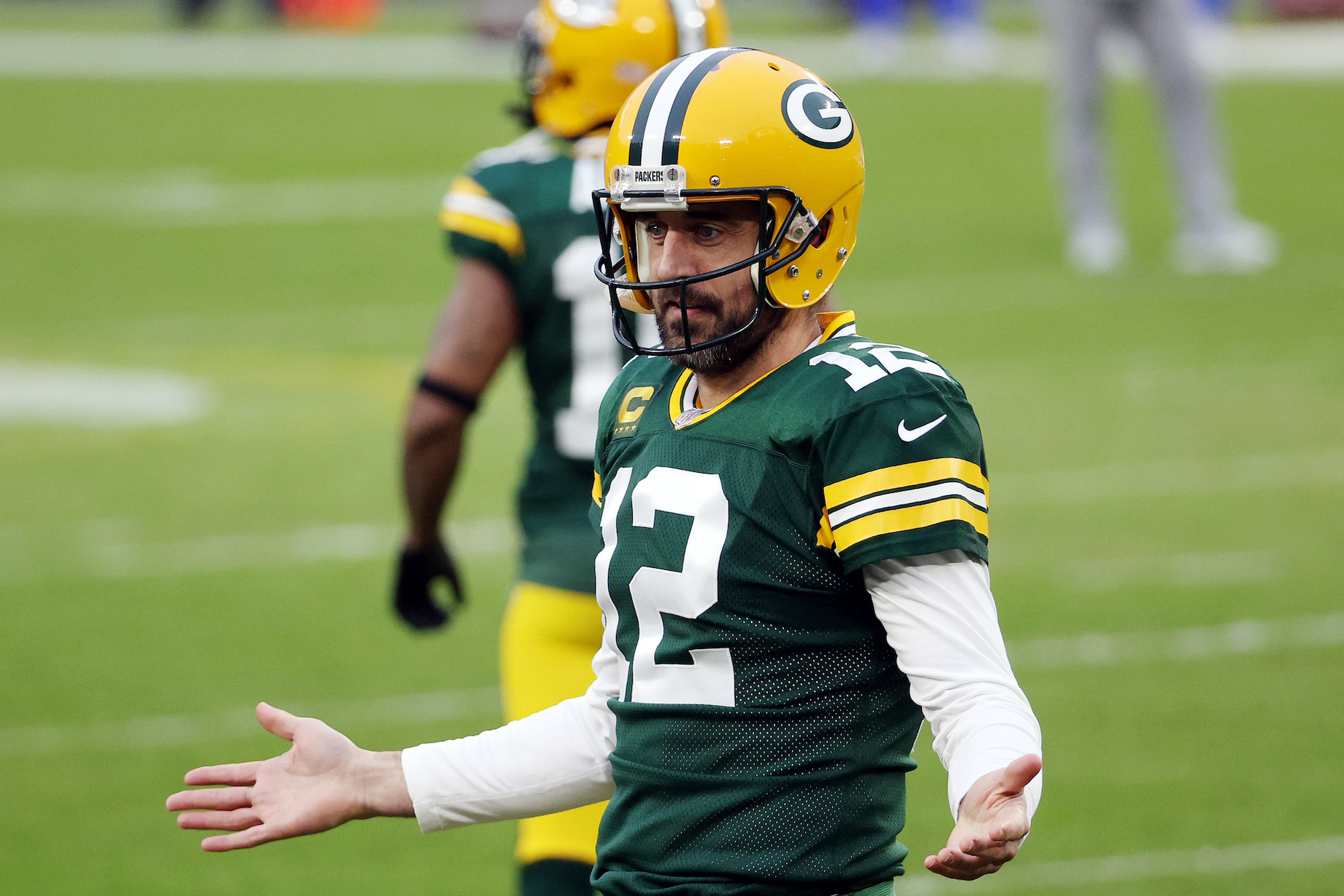 Given that nothing has changed between Rodgers and the Packers, McAfee asked Glazer if other teams were interested in acquiring the star quarterback. While the NFL insider confirmed that is the case, he also explained that Green Bay isn't ready to hear what opposing general managers have to say.
"No, cause it didn't even go that far," Glazer explained when asked if any offers had been made. "Because every time that somebody called the Packers, it was immediately shut down."
On the surface, that sounds like a reasonable position. Rodgers is under contract, and the Packers don't want to be the team that let its star quarterback force his way out of town. At the same time, though, the club is playing a dangerous game.
Let's set aside pride, ego, and any other emotional arguments and consider things from an asset-management perspective. Rodgers is an incredibly valuable asset for the Packers. While letting him sit out a season may be the principled stance, it doesn't serve the franchise's end goal of winning football games.
If Rodgers is completely serious about never donning Green Bay gear ever again — which is admittedly a major if — it's the front office's duty to at least do its due diligence on potential trade offers. Moving a franchise player won't be a happy experience for anyone, but if you can recoup some value rather than simply letting Rodgers retire, it's worth considering.
The moral superiority of knowing Rodgers is sitting at home won't exactly mean too much if Love struggles and the Packers aren't sitting atop the NFC North.
The Green Bay Packers can't be the ones left holding the bag
In fairness to the Packers' brass, they've been stuck with a pretty unenviable situation; even if they caused their own issues by refusing to treat Rodgers like a star player, having the quarterback take things public didn't help their cause. With all of that being said, the club can't be the one left holding the bag.
As noted above, it's understandable that the Packers don't want to field any trade calls just yet. No one wants to be the executive who traded the reigning MVP simply because he threw a tantrum.
At the same time, discretion is ultimately the better part of valor. While having Rodgers on your roster is preferable to trading him away, getting something in return is preferable to struggling through the 2021 campaign while the star quarterback sits on his couch.
To some extent, Glazer even alluded to this reality.
"What these teams need to do is continue to call and continue to call," the insider continued. "Whether it's for [Rodgers], Deshaun Watson, any other guy, continue to call to show interest. Because what happens is teams are so afraid to make the first call, cause they think you lose your leverage. But, a lot of times, if you call a team for a player that's not available, but the player's giving you, you have got troubles with him, a lot of times these teams will go, 'Alright. You know what? They keep calling.' If they catch you on the right day … 'Let's just get rid of the headache right now.'"
At this point of the offseason, all we can do is wait and see what happens. The Packers, though, should keep one old cliche in mind as we inch toward opening night: Don't cut off your own nose to spite your face.