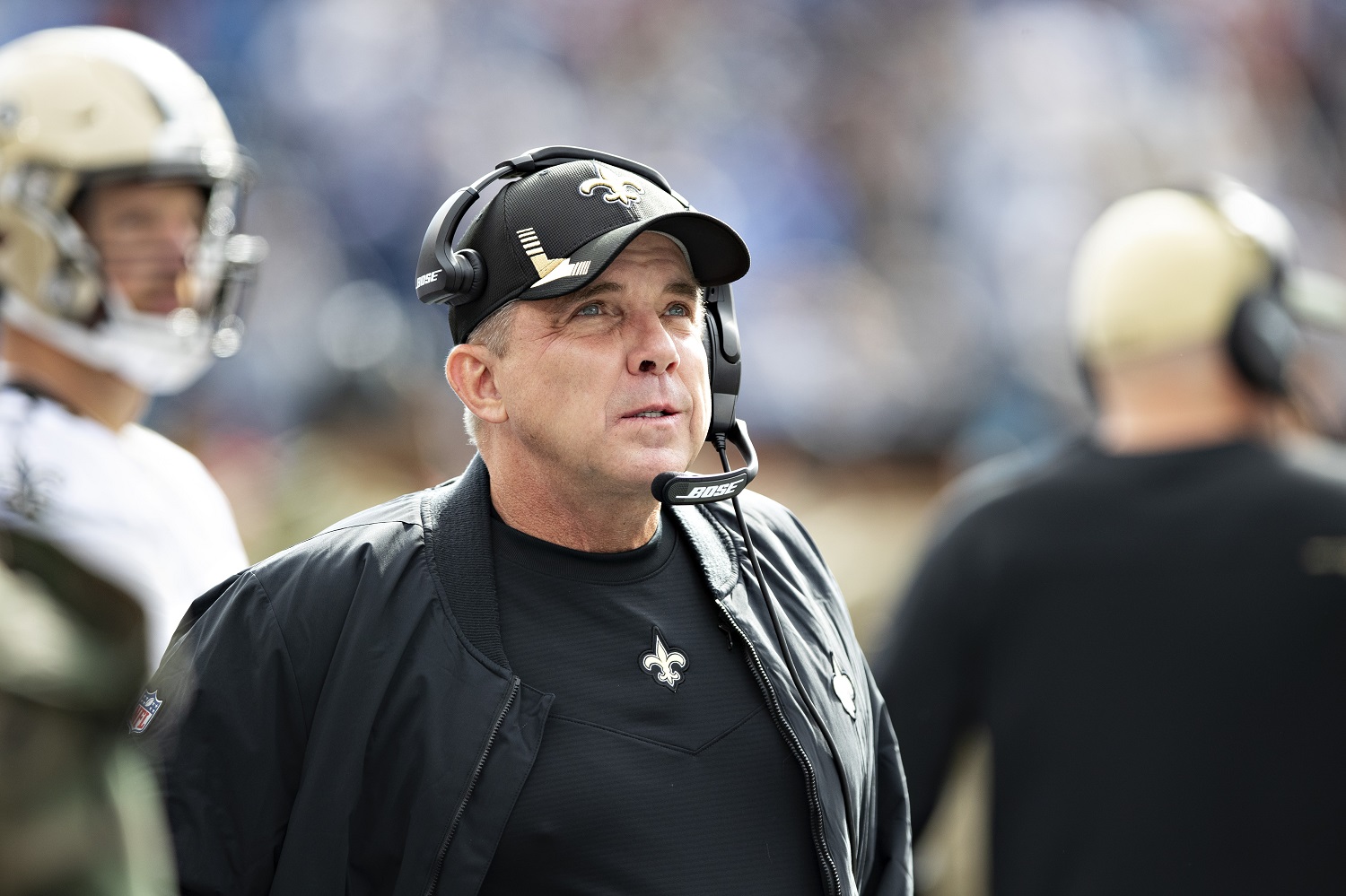 Jerry Jones' Story About a Diverted Plane Is Exactly Why the New Orleans Saints Will Miss Sean Payton
Sean Payton once had the team plane fly in the wrong direction so that the New Orleans Saints players and coaches would have more time to celebrate a victory in Dallas.
Plenty of football fans, especially those of the Dallas Cowboys variety, believe the hands of the Mike McCarthy Job Security Doomsday Clock moved to one minute before midnight the moment news broke that Sean Payton was leaving the New Orleans Saints.
That's premature at best. If Payton goes to the Cowboys, or anywhere else in the NFL, there's still the hurdle of his contract. The Saints are going to want compensation for the remaining time on Payton's contract.
Still, you can't put a price on someone who knows both how to coach and how to motivate, so the odds are that an NFL owner will pay. Cowboys owner Jerry Jones offers perspective via an insightful story about what it's like to play for Payton.
Sean Payton will be difficult to replace in New Orleans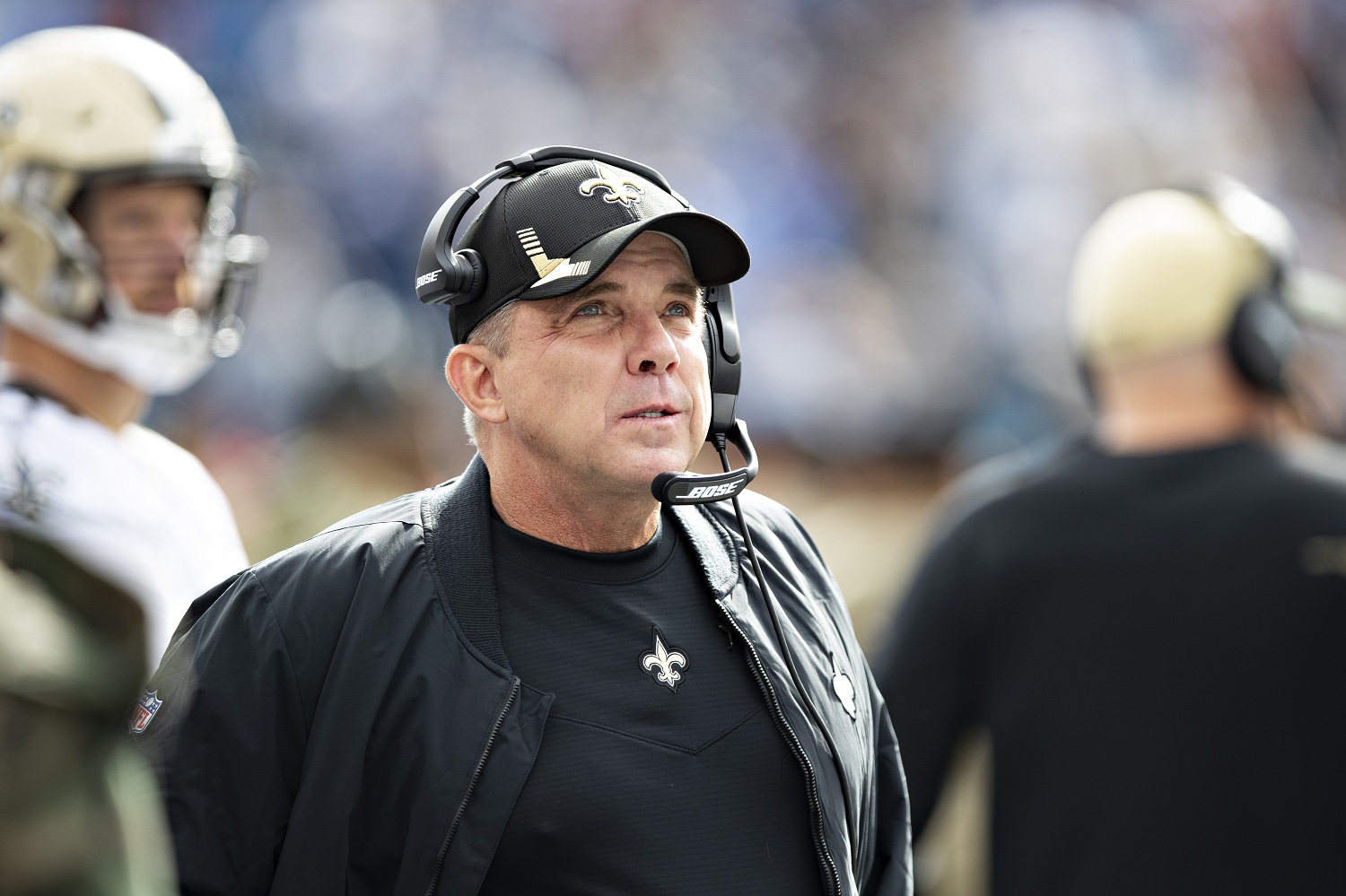 It took the New Orleans Saints two decades to reach the playoffs and another two decades to get to (and win) a Super Bowl. Any number of other NFL teams have proven that mediocrity perpetuates itself, but the Saints raised it to a new level until Sean Payton delivered a victory in Super Bowl 44 to cap his fourth season.
Payton went 152-89 in the regular season and 9-8 in the playoffs in 15 years on the Saints' sideline. That includes the franchise's first NFL championship and winning records in each of his last five seasons. However, speculation about his future began this month and accelerated last weekend with reports that Payton was tired of coaching and had been MIA for two weeks while contemplating his options.
The Saints got their answer during the week as Payton confirmed he would not be back this fall. The disclosure came early enough in the annual coaching changes (re)cycle that the Saints could still take a run at top candidates to replace him. Naturally, what Payton does next is a big topic as the Saints move forward.
Jerry Jones tells a story showing why the New Orleans Saints will miss Sean Payton
Jerry Jones is walking a tightrope just by speaking Sean Payton's name. With so much chatter about the Dallas Cowboys' potential interest in one of their former assistants, Jones is always one misapplied verb tense away from a tampering accusation.
That didn't stop the Cowboys' owner from sharing a funny story during an interview on KRLD-FM in Dallas about Payton and the trip home from Dallas after a 2006 victory. It also shed light on why a lot of Saints players enjoyed their time under Payton.
Jones cited a rule against having alcohol on the team plane, a consideration that Payton was willing to overlook after the Saints improved to 9-4.
"They happened to have a lot of non-alcoholic beer on board, and I'm winking," Jones said.
Well, a half-hour flight home wasn't going to give players and coaches nearly enough time to drain the kegs, so Payton called an audible that would have made Aaron Rodgers proud.
"He said after that win, 'We'll just stay in the air until we've consumed our beer,'" Jones continued. "So, they flew up around Denver to go home, from here to New Orleans, so that they could celebrate."
Sean Payton's status creates interesting opportunities
The early speculation about Sean Payton's future has him heading off to TV, possibly as an analyst for Fox Sports. But should Payton want to resume coaching before his contract with New Orleans was due to expire in 2024, the Saints would likely expect compensation. In fact, letting Payton accept another coaching position immediately offers unique possibilities. That's because the Saints are in salary cap hell heading into the offseason.
According to Spotrac.com, New Orleans is at least $76 million over the cap for 2022, easily the worst in the league. The Packers and Cowboys are next at $46 million and $21 million, respectively.
Coming off a 9-8 season and facing uncertainty at quarterback, the Saints don't want to tear their roster apart to get down to their cap number. Rather than asking for a bonanza of cash and draft picks from Payton's next team, comparable to the Raiders-Buccaneers trade for Jon Gruden, the New Orleans front office should consider bundling the coach with big-salary players.
Clearing star cornerback Marshon Lattimore, 25, who counts $27.4 million against the cap next season, or receiver Michael Thomas ($24.7 million) would be a healthy start. Defensive end Cameron Jordan, 32, (almost $23.2 million) would be another option, though he might not net as much in return.
Losing Payton amounts to a net loss regardless of what the Saints could get in return, but some salary relief could cushion the blow.
Like Sportscasting on Facebook. Follow us on Twitter @sportscasting19.