Jim and John Harbaugh Also Have a Famous Basketball Coach in Their Family
John Harbaugh and Jim Harbaugh are two of the most famous football coaches in America. John has had a ton of success with the Baltimore Ravens, while Jim had success at Stanford and with the San Francisco 49ers before moving to Michigan. While their father, Jack, also coached football, those three aren't the only coaches in their family. The Harbaughs also have a famous basketball coach in their family — University of Georgia coach Tom Crean.
John Harbaugh has been a great coach with the Baltimore Ravens
John spent time on some college coaching staffs at Western Michigan, Pittsburgh, Morehead State, Indiana, and at the University of Cincinnati, where he ultimately worked at for eight years. However, in 1998, he began working for the Philadelphia Eagles as a special teams coordinator. John worked in that position until 2007 when he became the team's defensive backs coach. Then, in 2008, he became the head coach of the Baltimore Ravens.
In his first season with the Ravens in 2008, Baltimore went 11-5 and reached the AFC Championship Game after going 5-11 the year before without John. The Ravens then reached the playoffs in each of John's first five seasons there. Additionally, after getting to the AFC Championship Game again in 2011, the Ravens reached the Super Bowl during the 2012 season. They ultimately faced the San Francisco 49ers, too, who were coached by Jim Harbaugh. John and the Ravens ultimately won, though, to win the championship.
John's Ravens teams have since been to the playoffs three more times through the 2019 season and have only had a losing record once with John. During the 2019 season, they were also one of the best teams in the NFL with a 14-2 record.
Jim Harbaugh has also had success as a head coach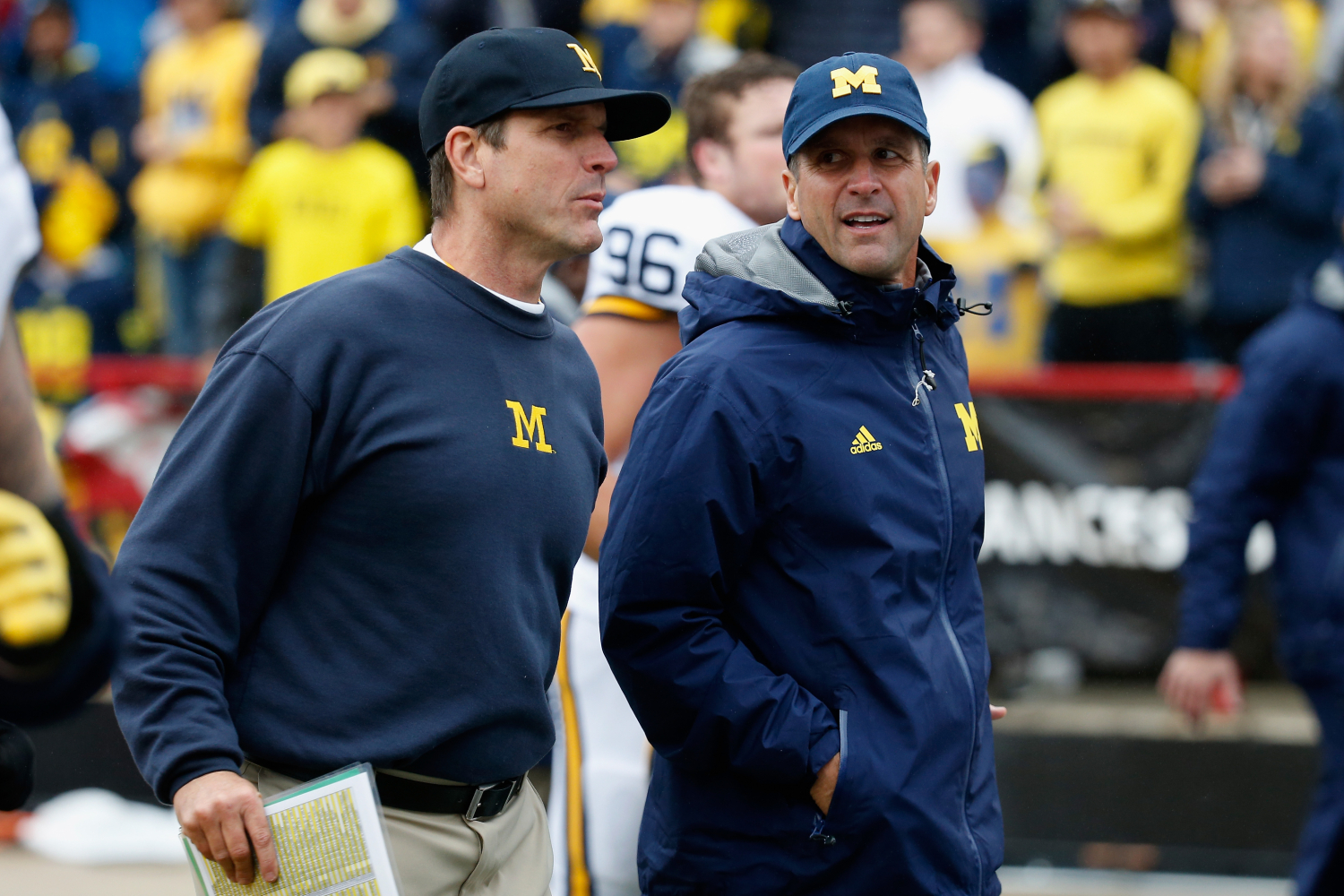 While still playing in the NFL, Jim started working as an unpaid assistant coach at Western Kentucky, where Jack Harbaugh coached, according to USA Today. He ultimately played in the NFL through the 2000 season, and then later became the quarterbacks coach for the Oakland Raiders in 2002.
Jim then coached at the University of San Diego before becoming the head coach at Stanford in 2007. Stanford struggled in Jim's first two seasons there, going 4-8 in 2007, and 5-7 in 2008, but in 2009, the team had Andrew Luck at quarterback. They ultimately went 8-5. Then in 2010, with Luck and Jim Harbaugh, Stanford went 12-1 and won the Orange Bowl.
In 2011, though, Jim began coaching the San Francisco 49ers. In his first year there, they went from going 6-10 the year before without him to going 13-3 and getting to the NFC Championship Game. Then in his second year there in 2012, they went to the Super Bowl, where they lost to the Ravens. The 49ers then went to the NFC Championship Game again in 2013.
San Francisco then missed the playoffs in 2014, and Jim then became the head coach at the University of Michigan. At Michigan, Jim has had success, but not as much as Wolverine fans had hoped for. He has had three 10-win seasons but has only won one bowl game, which was the Citrus Bowl during the 2015 season. He has not beaten Ohio State yet through the 2019 season, either.
Tom Crean is Jim and John Harbaugh's brother-in-law
Jim and John, and their father Jack, have not been the only famous coaches in their family. Joani Harbaugh, Jim and John's sister, is married to Tom Crean, a pretty successful college basketball coach.
Crean was the head coach at Marquette from 1999-2000 through 2007-08 and even took them to the Final Four in 2002-03 with future NBA superstar Dwyane Wade.
He then coached the Indiana Hoosiers from 2008-09 through 2016-17 and took them to the Sweet 16 in 2011-12, 2012-13, and 2015-16. Indiana ultimately fired Crean after they missed the tourney in 2016-17, though, and Crean has since said that Jim and John were there for him.
"They were so upset when the Indiana thing happened. They kind of lived that with us too. Then it was like, 'What's next?'" Crean said to CBS Sports.
Crean now coaches the Georgia Bulldogs. After they went 11-21 in his first season there, they went 16-16 in 2019-20.
Sure, Jim and John Harbaugh are pretty popular coaches. Their brother-in-law is pretty popular as well, though.
Stats courtesy of Sports Reference and Pro Football Reference